Byrne opposes Democratic infrastructure bill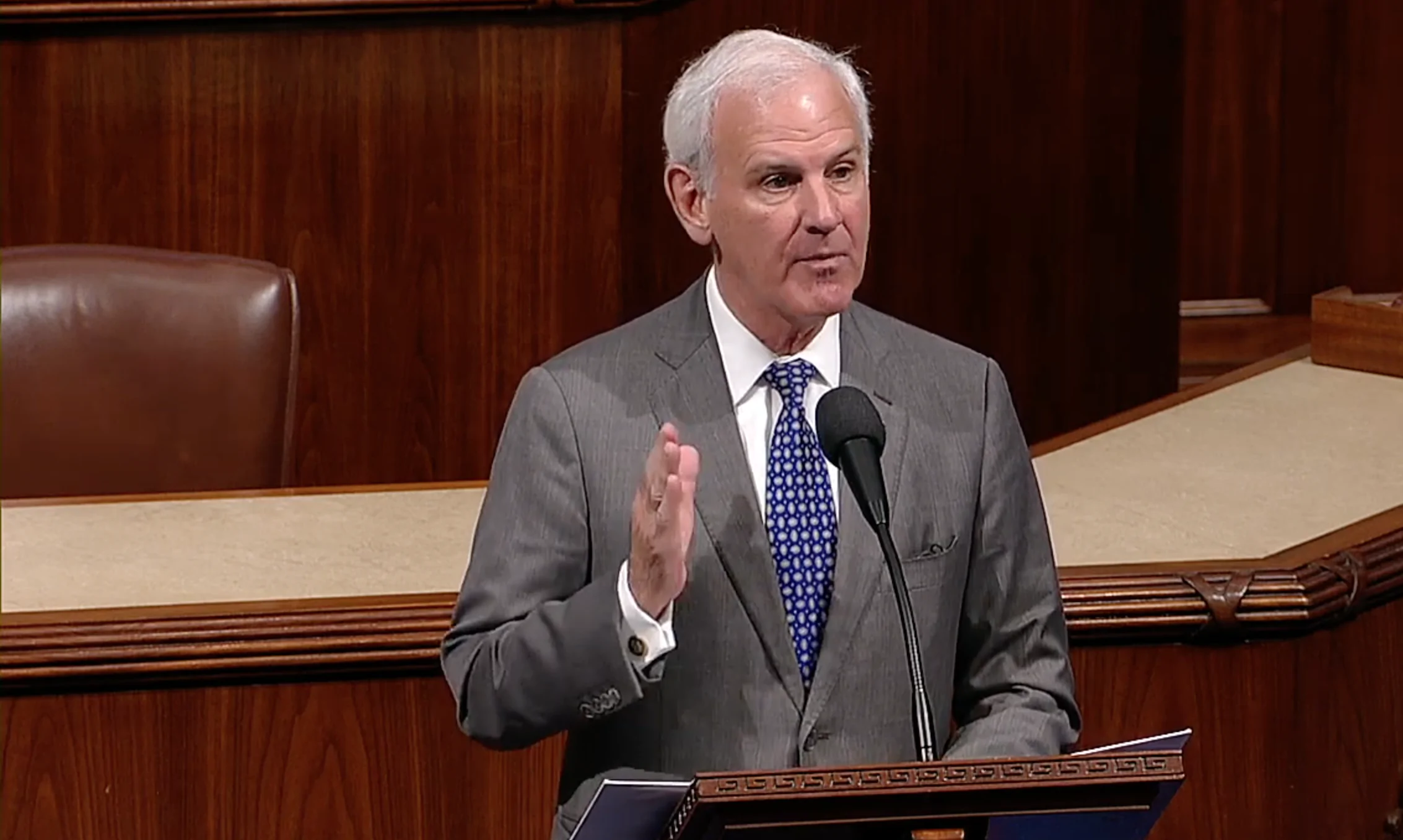 Congressman Bradley Byrne, R-Alabama, this week voted against a Democratic infrastructure bill — H.R. 2, the Moving Forward Act — which he said was crafted without any input from Republicans.
"Democrats and Republicans have traditionally worked together to craft highway bills, but Speaker Pelosi continues to allow even bipartisan priorities like road and bridge funding bills to become vehicles for her radical agenda," Byrne said, "As the Democrat Chairman noted, this bill is simply the radical Green New Deal disguised as a highway bill. In fact, this bill would fund partisan priorities totally unrelated to transportation infrastructure, and I cannot support such reckless spending of taxpayer dollars. The American people need a highway bill, and we will need both parties at the table working together to give them one."
"The Democrat Chairman of the House Committee on Transportation and lead author of this bill responded to Republican criticism by acknowledging it seeks to implement "the principles of the Green New Deal," Byrne concluded.
The Democratic controlled House passed H.R. 2, but even before it had passed, Senate Majority Leader Mitch McConnell, R-Kentucky, said that the bill would not be voted on in the Senate.
"So naturally this nonsense is not going anywhere in the Senate," McConnell said. "It will just join the list of absurd House proposals that were only drawn up to show fealty to the radical left."
The $1.5 trillion green infrastructure plan would provide billions to repair the nation's roads and bridges, but it also funds broadband, schools and hospitals. It would also force states to commit to reducing greenhouse gases and other climate measures in order to get any of the road money.
President Donald Trump threatened to veto the bill if it gets that far.
Congressman Mo Brooks, R-Alabama, also voted against H.R. 2.
"Nancy Pelosi & her Socialist comrades are hellbent on destroying America," Brooks claimed. "They won't stop spending until America is bankrupt. They covet economic disaster so they can rebuild a Socialist America under the guise of providing economic relief. In this instance, Socialism comes cloaked as an infrastructure bill."
Byrne represents Alabama's 1st Congressional District. He is not seeking another term in Congress.
Vaccines should protect against mutated strains of coronavirus
Public health experts say it will be some time before vaccines are available to the wider public.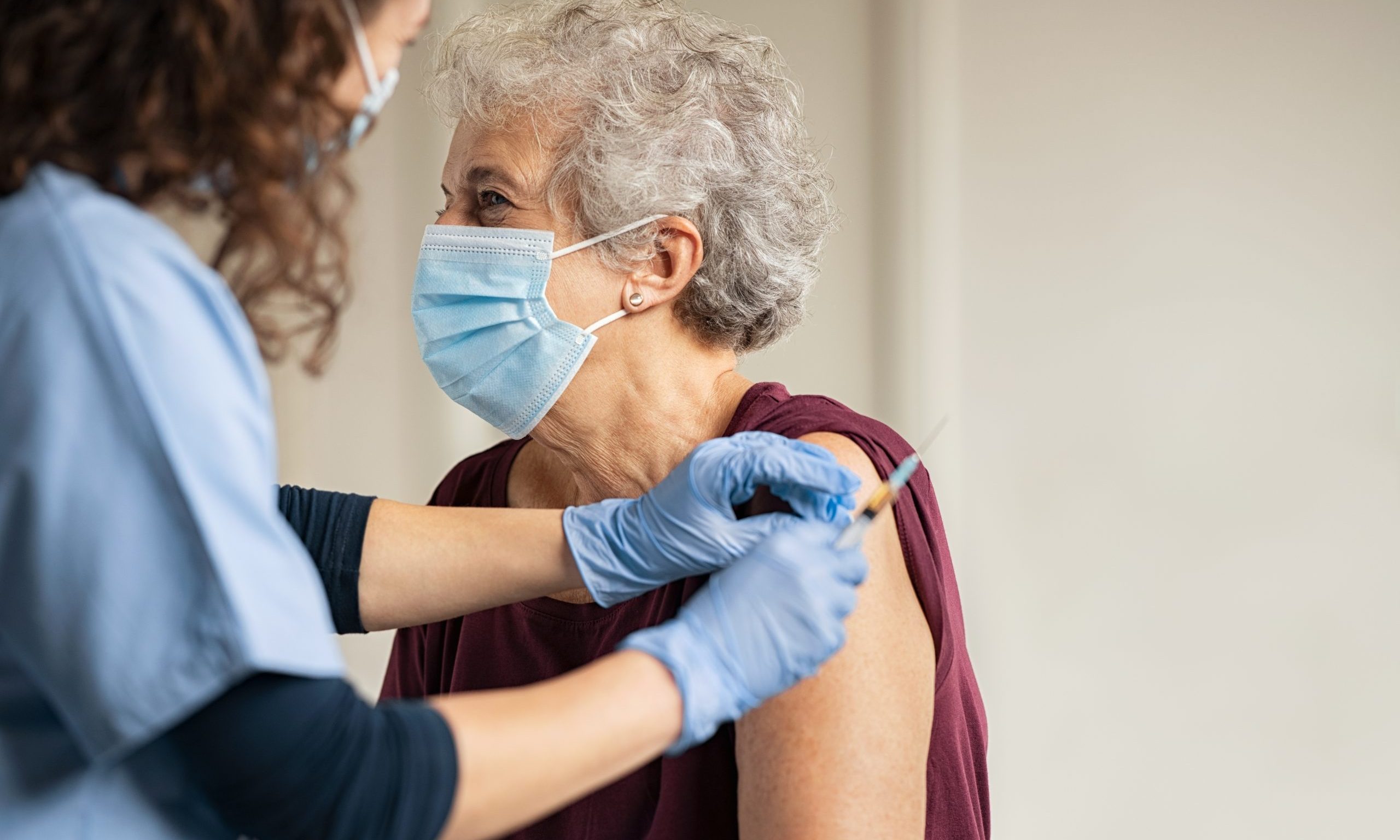 Multiple vaccines for COVID-19 are in clinical trials, and one has already applied for emergency use authorization, but how good will those vaccines be against a mutating coronavirus? A UAB doctor says they'll do just fine. 
Dr. Rachael Lee, UAB's hospital epidemiologist, told reporters earlier this week that there have been small genetic mutations in COVID-19. What researchers are seeing in the virus here is slightly different than what's seen in the virus in China, she said. 
"But luckily the way that these vaccines have been created, specifically the mRNA vaccines, is an area that is the same for all of these viruses," Lee said, referring to the new type of vaccine known as mRNA, which uses genetic material, rather than a weakened or inactive germ, to trigger an immune response. 
The U.S. Food And Drug Administration is to review the drug company Pfizer's vaccine on Dec. 10. Pfizer's vaccine is an mRNA vaccine, as is a vaccine produced by the drug maker Moderna, which is expected to also soon apply for emergency use approval. 
"I think that is incredibly good news, that even though we may see some slight mutations,  we should have a vaccine that should cover all of those different mutations," Lee said. 
Researchers at the University of North Carolina at Chapel Hill and the University of Wisconsin-Madison found in a recent study, published in the journal Science, that COVID-19 has mutated in ways that make it spread much more easily, but the mutation may also make it more susceptible to vaccines. 
In a separate study, researchers with the Commonwealth Scientific and Industrial Research Organisation found that while most vaccines were modeled after an earlier strain of COVID-19, they found no evidence that the vaccines wouldn't provide the same immunity response for the new, more dominant strain. 
"This brings the world one step closer to a safe and effective vaccine to protect people and save lives," said CSIRO chief executive Dr. Larry Marshall, according to Science Daily. 
While it may not be long before vaccines begin to be shipped to states, public health experts warn it will be some time before vaccines are available to the wider public. Scarce supplies at first will be allocated for those at greatest risk, including health care workers who are regularly exposed to coronavirus patients, and the elderly and ill. 
Alabama State Health Officer Dr. Scott Harris, speaking to APR last week, urged the public to continue wearing masks and practicing social distancing for many more months, as the department works to make the vaccines more widely available.
"Just because the first shots are rolling out doesn't mean it's time to stop doing everything we've been trying to get people to do for months. It's not going to be widely available for a little while," Harris said.