Opinion | Solving Alabama's unemployment crisis is a matter of patriotism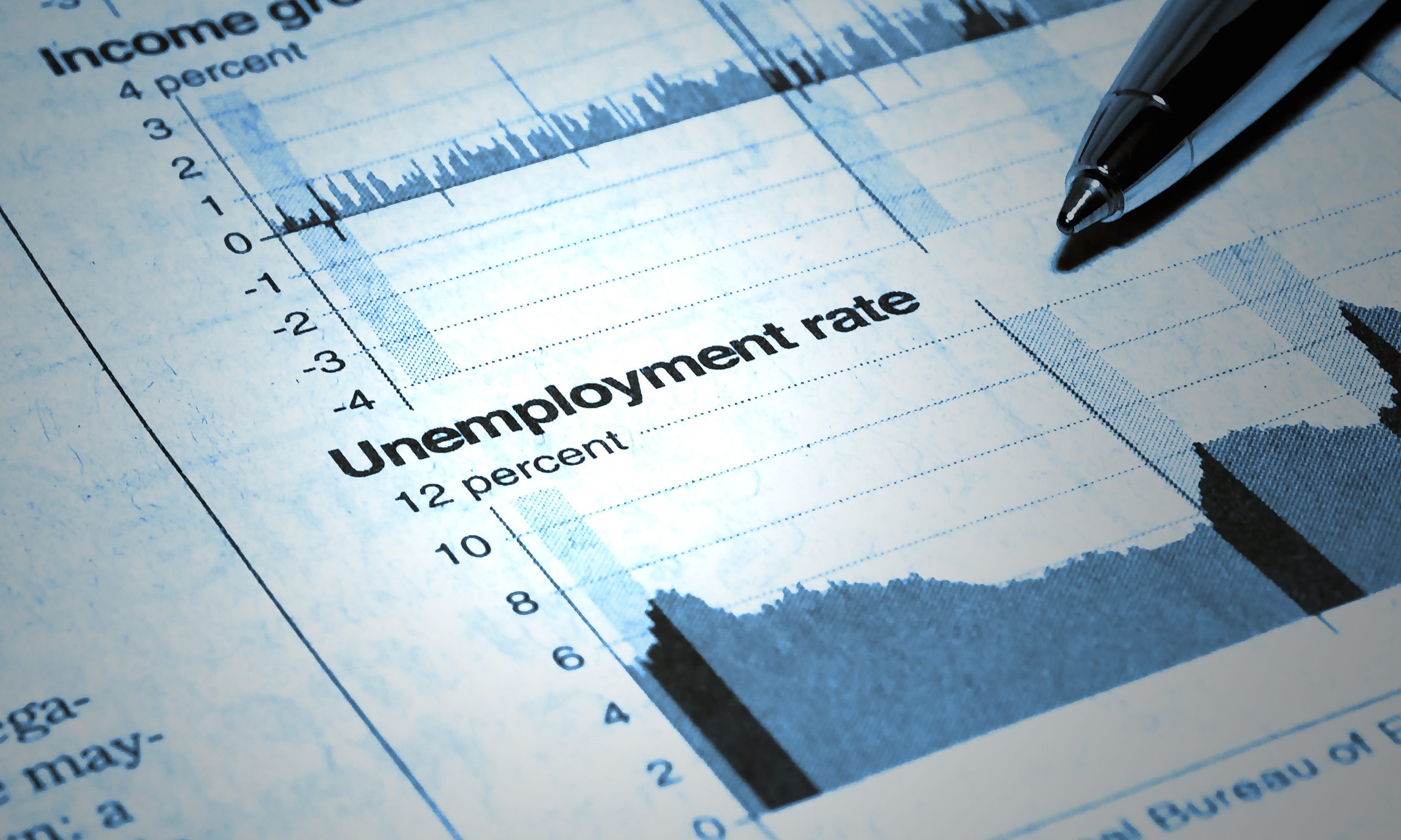 Patriotism is at the top of my mind these days as we prepare for this weekend's Fourth of July celebrations. I feel a great sense of pride in our nation, even though I often disagree with political leaders at various levels of government.
You can love your country and love many things about your country but still see problems and areas where we can do better as a city, state or nation. And one of the areas where we seem to be struggling here in Alabama is with our unemployment situation.
No one in leadership could have predicted that the coronavirus would hit us the way that it has, and our leaders have struggled to balance the need to keep our people healthy with the need to keep our economy running.
It's a difficult balance, and while the numbers of new infections of the coronavirus keep going up and keep getting media attention, we are also seeing our unemployment benefits being stretched to the max.
The Alabama Department of Labor is understaffed and overwhelmed by the flood of people filing for unemployment benefits. The Department's employees are making a heroic effort to make sure that those with legitimate needs are getting the help they need to keep a roof over their heads and food on the table. But even so, the unemployed have to wait for hours just to get a ticket that would allow them to speak with an employee and file a claim for their benefits.
But what's even more concerning is the fact that the state's unemployment fund is on track to become financially insolvent by the end of the summer. If that happens, then the state will have no choice but to borrow more money from the federal government.
Of course, everyone's hope is that this coronavirus will begin to slow down, a vaccine will be invented, and business will be able to return to normal. Most people don't want to rely on government checks to survive and would much rather get back to work as soon as possible.
But for now, at least, the economy is recovering slowly and our unemployment rate, while improving, is still over 6 percent. And that means that, even with borrowed federal money and the recently announced federal extended benefits program, Alabama is still in trouble and our unemployment funds are still in a dangerous situation.
As bad as the situation is, there is a possible solution that our state leaders can and should be considering, if they can get past their current bickering.
The federal government has already sent funding through the CARES Act to help the state battle the coronavirus. Most of that money should be going to providing healthcare services, such as testing for COVID-19, and personal protection equipment like masks and gloves for healthcare workers and employees in essential industries.
However, there's no reason why some of that money can't also go towards our unemployment program to help those who are out of work because of the coronavirus.
If some state leaders think they can use up to $200 million of that money to build a new State House, then why can't they use that money to keep Alabama families fed and housed for a few more weeks?
As the legislative session came to an end a few weeks ago, lawmakers and the governor went to war with each other over how to spend that money. Instead of fighting over pet projects, they should be putting that money into Alabama's families to help them survive this crisis.
The Fourth of July is all about patriotism, and there's nothing more patriotic that solving our unemployment crisis and helping Alabama families get back on their feet.
Craig Ford is the owner of Ford Insurance Agency and the Gadsden Messenger. He represented Gadsden and Etowah County in the Alabama House of Representatives for 18 years.
Opinion | Comprehensive sex-ed for all can improve people's health
Last July, I spoke with Sky H., a 20-year–old who identifies as non-binary and grew up in a very conservative rural town in the Black Belt region of Alabama. In school, Sky received abstinence-only education. Sky told me there was little instruction about sexual and reproductive health besides the basics of reproduction.
After years of pain, Sky was diagnosed at age 18 with endometriosis, a painful disorder that can lead to fertility complications. The condition might have been diagnosed much earlier if they had learned more about their own bodies and reproductive health in school, Sky believed.
Unfortunately, Sky's experience isn't unique. Over the past year and a half, I've spoken to more than 40 young people from 16 counties throughout Alabama who also didn't learn about their sexual and reproductive health in school. Like Sky, they missed out on critical information and described the negative impact this had on the choices they made and their health as they grew older.
Schools in Alabama are not required to teach about sexual health but if they do, the State Code mandates a focus on abstinence. The State Code also contains stigmatizing language around same-sex activity and prohibits schools from teaching about sexual health in ways that affirm lesbian, gay, bisexual and transgender (LGBT) youth. This makes it even harder for young people like Sky to get information.
But Alabama is not alone. Sixteen other states in the U.S. also do not mandate sex education in schools. And at least five others have laws stigmatizing same–sex activity.
Comprehensive sexuality education can improve health outcomes for young people. It can help them learn about their bodies and how to recognize abnormal gynecological symptoms, steps they can take to prevent and treat sexually transmitted infections (STIs) and other dangers to their health, and where they can go for reproductive health services.
Sex ed can also educate young people about the human papillomavirus (HPV) — the most common sexually transmitted infection in the U.S. — and how to lower their risk of HPV-related cancers through the HPV vaccine.
This information can improve young people's health and save lives. Yet so few young people in schools throughout Alabama — and the U.S. — receive it. Instead, like Sky and other Alabama students, many young people receive abstinence-focused education.
These programs withhold critical, science-based information young people need to make safer decisions on their sexual health. They also shame adolescents about their sexuality, often leaving young people uncertain about who they can talk to or where they can go for accurate information about sexual behavior and health.
The problem is both a lack of political will and of adequate funding. Discriminatory property taxes and an inequitable education system leave many school districts in rural and less wealthy regions of Alabama without adequate funding. This means that programs considered optional, like sex ed, often aren't offered.
Alabama, a state with high rates of sexually transmitted infections and cancers related to HPV needs to do more to address historic inequalities and state neglect that have left Black people at a higher risk of poor health outcomes. Mandating comprehensive sexuality education for all of the state's schools — and allocating state funding for these programs — would be an important step forward.
Students in underfunded and neglected school districts — many of whom are Black and living in poverty — often lose out on access to critical and lifesaving information. It keeps them from being able to make informed and safe decisions and can harm their health. This unequal access to information can create lifelong disadvantages and may contribute to racial disparities in health as young people age into adulthood.
The Black Belt region of Alabama, where Sky is from, has high rates of poverty and poor health outcomes. The Black Belt region also has high rates of sexually transmitted infections and the highest rates of HIV in the state. Yet schools in this rural and marginalized region of the state are persistently underfunded.
The COVID-19 pandemic has brought glaring attention to systemic inequalities and racial disparities in health, including in Alabama, where Black people are significantly more likely to die from the virus than white people. Within the United States, we continue to see the disproportionate toll the pandemic has taken on Black people, who are more likely to live in poverty, lack access to health insurance, and suffer from chronic health conditions that put them at a higher risk of adverse health outcomes from the virus.
The pandemic has highlighted the importance of ensuring that everyone has the information, tools, and resources they need to make informed decisions to protect their health. Schools in Alabama — and across the country — should help do that for all young people.
The pandemic is also showing us what happens when discrimination and neglect leave certain people out.