Brooks encourages Americans to celebrate independence, foundational principles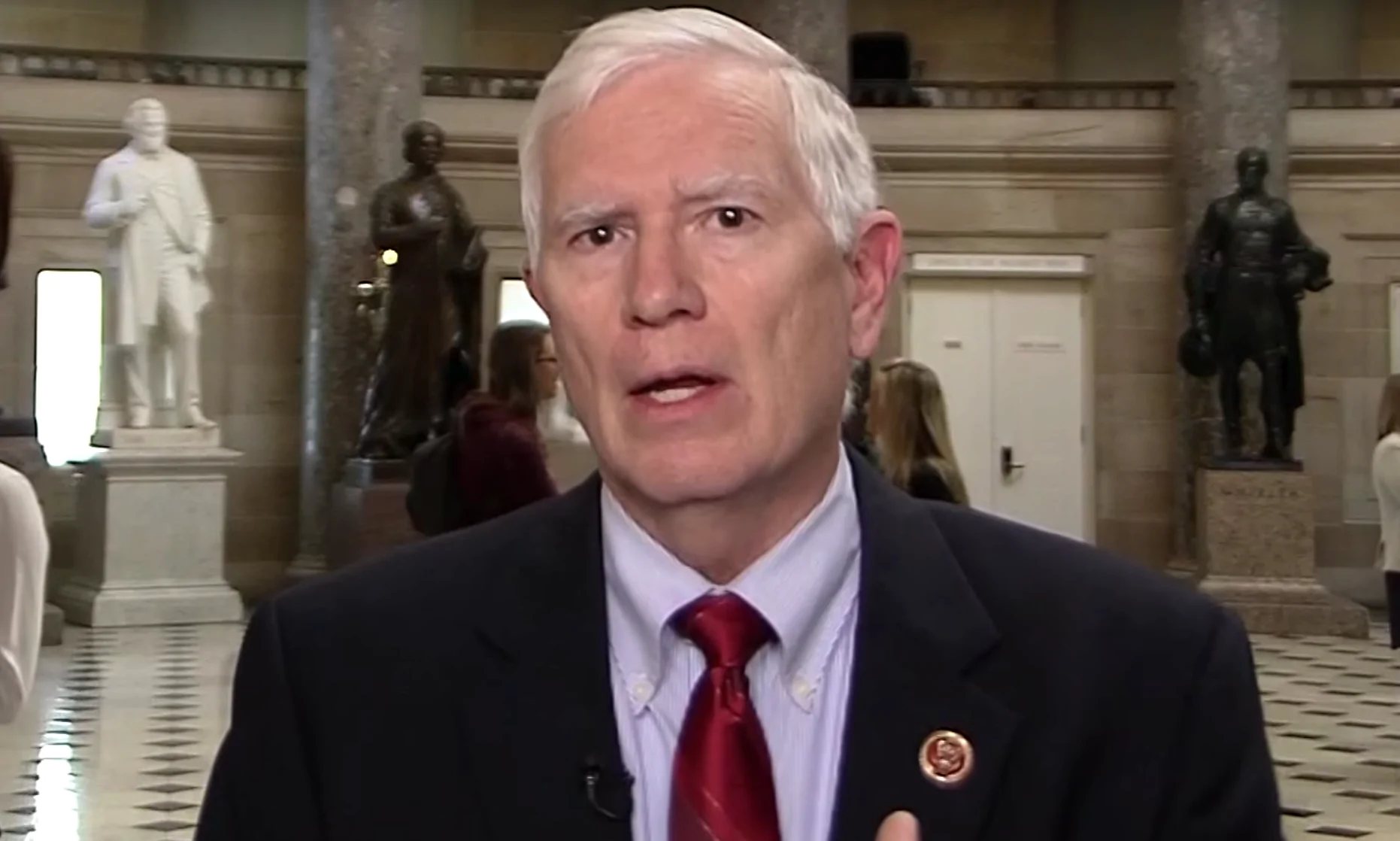 Congressman Mo Brooks, R-Huntsville, urged Americans to celebrate the Fourth of July, our independence, and the foundational principles that have made America the greatest nation in world.
"On July 4th, 1776, America's Founding Fathers launched history's greatest experiment," Brooks said. "The Founders sought to answer a question no one had asked before. Can a nation prosper under a system of self-government based on freedom and liberty? The answer, YES!"
"Soviet Union & German style communism & socialism have been relegated to the dustbin of history, leaving tens of millions dead in their wake," Brooks continued. "In contrast, America's experiment with liberty and freedom has excelled, making us the greatest nation in history. Today, America faces its greatest internal threat in history, excepting the Civil War. Evil revisionism and dangerous doctrines are being advanced by those who wish to undermine and suppress individual freedom and liberty and replace them with government dictates and Communist China-style slavery, where the masses are forced to work for the financial benefit of elitist party members. I urge all American patriots to remember the sacrifices of our ancestors that have combined to give us the United States Constitution and Bill of Rights. Further, I urge patriotic Americans to fully use and exercise all our rights and powers to protect the foundational principles that have combined to make Americans who we are. Too many Americans are not taught or have forgotten that freedom and liberty are our rallying cry. It's important to remember freedom, liberty, and our other foundational principles this Independence Day."
"Over a million Americans have fought and died to bless us with liberty and freedom," Brooks concluded. "I ask that we, on July 4th, remember their sacrifice and dedicate our efforts to their memory and the freedom and liberty we are so fortunate to enjoy."
President Donald Trump spoke on Mount Rushmore Friday.
"Today we pay tribute to the exceptional lives and extraordinary legacies of George Washington, Thomas Jefferson, Abraham Lincoln, and Teddy Roosevelt," Trump said. "I am here as your president to proclaim before the country and before the world, this monument will never be desecrated, these heroes will never be defamed, their legacy will never ever be destroyed, their achievements will never be forgotten, and Mount Rushmore will stand forever as an eternal tribute to our forefathers and to our freedom."
"Our founders launched not only a revolution in government, but a revolution in the pursuit of justice, equality, liberty, and prosperity," the president continued. "No nation has done more to advance the human condition than the United States of America and no people have done more to promote human progress than the citizens of our great nation. It was all made possible by the courage of 56 patriots who gathered in Philadelphia 244 years ago and signed the Declaration of Independence. They enshrined a divine truth that changed the world forever when they said, "All men are created equal." These immortal words set in motion the unstoppable march of freedom. Our founders boldly declared that we are all endowed with the same divine rights, given us by our Creator in Heaven, and that which God has given us, we will allow no one ever to take away ever."
"1776 represented the culmination of thousands of years of Western civilization and the triumph of not only spirit, but of wisdom, philosophy, and reason," Trump added. "And yet, as we meet here tonight, there is a growing danger that threatens every blessing our ancestors fought so hard for, struggled, they bled to secure. Our nation is witnessing a merciless campaign to wipe out our history, defame our heroes, erase our values, and indoctrinate our children. Angry mobs are trying to tear down statues of our founders, deface our most sacred memorials, and unleash a wave of violent crime in our cities. Many of these people have no idea why they're doing this, but some know what they are doing. They think the American people are weak and soft and submissive, but no, the American people are strong and proud and they will not allow our country and all of its values, history, and culture to be taken from them."
"One of their political weapons is cancel culture, driving people from their jobs, shaming dissenters, and demanding total submission from anyone who disagrees," Trump continued. "This is the very definition of totalitarianism, and it is completely alien to our culture and to our values and it has absolutely no place in the United States of America. This attack on our liberty, our magnificent liberty must be stopped and it will be stopped very quickly. We will expose this dangerous movement, protect our nation's children from this radical assault, and preserve our beloved American way of life. In our schools, our newsrooms, even our corporate boardrooms, there is a new far-left fascism that demands absolute allegiance. If you do not speak its language, perform its rituals, recite its mantras, and follow its commandments, then you will be censored, banished, blacklisted, persecuted, and punished. It's not going to happen to us."
"Make no mistake. This left-wing cultural revolution is designed to overthrow the American Revolution," Trump said. "In so doing they would destroy the very civilization that rescued billions from poverty, disease, violence, and hunger, and that lifted humanity to new heights of achievement, discovery, and progress. To make this possible, they are determined to tear down every statue, symbol, and memory of our national heritage."
Trump is trying to fire up his base headed into the 2020 presidential elections. Brooks represents Alabama's 5th Congressional District.
Opinion | A question for Alabama Republican voters
You won last Tuesday. But let me ask you this: What did you win?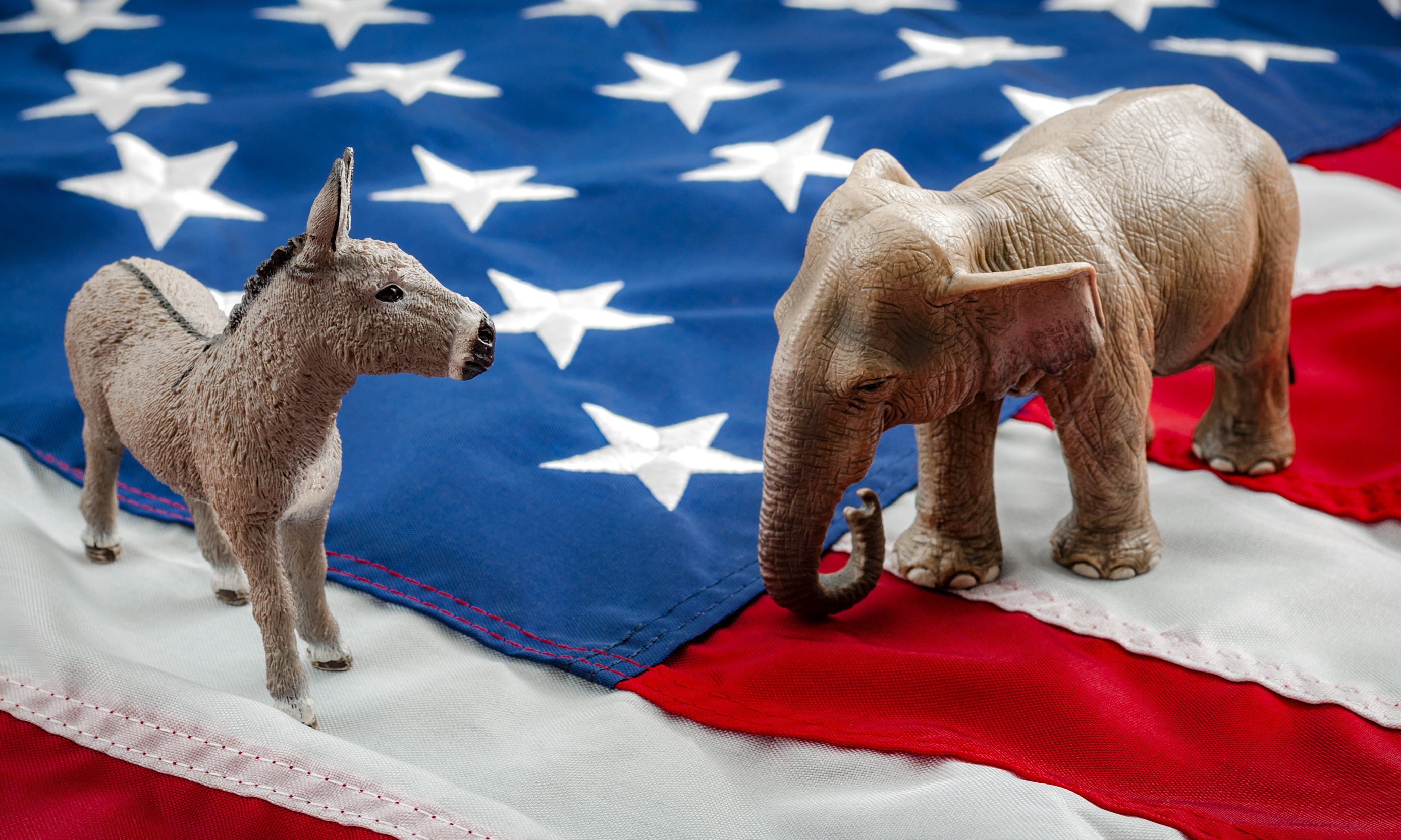 Let's chat, Republican voters. Now that the election is over and emotions have returned to just short of a five-alarm fire, I'd like to lay a few things out for you. Things just to consider. Things that maybe you'll carry with you in the future. And then, I have a question for you.
Let's begin here: You won last Tuesday. Convincingly. 
No two ways about it, the Republican candidates in this state mostly crushed their Democratic competition, a few statehouse races in Dem strongholds notwithstanding. In the all-important statewide race at the top of this state's ticket — Sen. Doug Jones vs. Republican Tommy Tuberville — there was a convincing Tuberville win. 
So, congratulations. 
But let me ask you this: What did you win? 
Not, "what did the party win," but what did you win personally? These elections aren't about the team winning. They're about public representation that best reflects your interests and values. 
That's what a representative government is about, right? Electing people who will go to D.C. or Montgomery or your local courthouse and get the things done that are important to you. 
So, did you get that? 
Well, let's take a look. 
According to a 2018 Public Affairs Research Council study completed in Alabama, these were the top five issues for state voters: 1. Public education, 2. Healthcare, 3. Government corruption and ethics, 4. Mental health and substance abuse, and 5. Poverty. 
Obviously, a few things have happened since then, so I think it's safe to say we can include the economy and global health crises in the top seven. 
And I also know from the campaign ads and constant comments on social media sites that replacing justices on the Supreme Court (mostly in an effort to overturn the legalization of abortion) is high on the list. In fact, it was most often the single topic listed by voters and the single reason many said they were voting against Jones. 
So, there's your list of important issues. Did your elected officials have a plan to address any of those things?
In short, no. I checked. And you can too. 
Go to the websites for Tuberville, Robert Aderholt, Mo Brooks, Mike Rogers, Barry Moore and Jerry Carl — those are the U.S. senator and representatives elected in Alabama last week — and see if you can locate their specific plans for any of those things. 
Hell, half of them don't even list education — your No. 1 priority — on their websites. 
On your No. 2 issue, healthcare, the responses are so laughably stupid, it's frankly hard to believe that adults wrote them. Every single one of them wants to "repeal and replace Obamacare." None of them specify exactly what they plan to replace it with.  
Let me put that another way: They want to take healthcare away from hundreds of thousands of Alabamians, in the middle of a pandemic, and just hope that insurance companies and hospitals behave appropriately and don't mistreat anyone.  
Let's be real here. These guys got elected because they're on the R team, and because you've been led to believe that the most important vote that can be cast is one for the people who will choose our next Supreme Court justice. 
And you believe that because you have the misguided notion that the Supreme Court will one day overturn Roe v. Wade and ban abortions, which will magically eliminate all abortions. You also believe the high court will do other things, like repeal Obamacare or overturn precedent allowing gay marriage. 
Bad news: None of those things are going to happen. Just this week, the court, despite a 6-3 conservative majority, sent strong signals that the latest attempt to kill Obamacare will be unsuccessful. 
In June, the court upheld an opinion that blocked a Louisiana law requiring doctors to have admitting privileges at local hospitals before they can perform an abortion. The law was designed to limit abortion clinics in the state. 
In October, the court declined to even hear the case of a former Kentucky clerk who was jailed for failing to issue marriage licenses to same-sex couples. 
Now, we could get into the technical legal reasons behind those decisions, but they all essentially boil down to this: The rulings in the major cases on abortion, Obamacare and gay marriage weren't made flippantly. And once they were made, they became precedent for the court and incredibly hard to overturn.  
But don't take my word for it. Go read the opinions in the cases I mentioned. Read the analysis from legal scholars. Read the words of the justices. 
And when you finish, ask yourself this: If these conservative judges are going to behave like responsible judges then what exactly am I getting out of all these Republican votes? 
Our schools are in bad shape. Our health care system is failing. We're going to have to open a new prison just for convicted Republican lawmakers and elected officials at the rate we're going. We're at the top of the charts on poverty. And we have one of the highest death rates in the world for COVID. 
What else do we need to fail at before you'll consider voting for someone who has some idea what they plan to do? No, really, I'm asking.