Lauderdale Republicans pass resolution defending Florence Confederate monument
Lauderdale County Republicans responded to calls to take down a local monument by passing a resolution urging elected leaders to oppose its removal.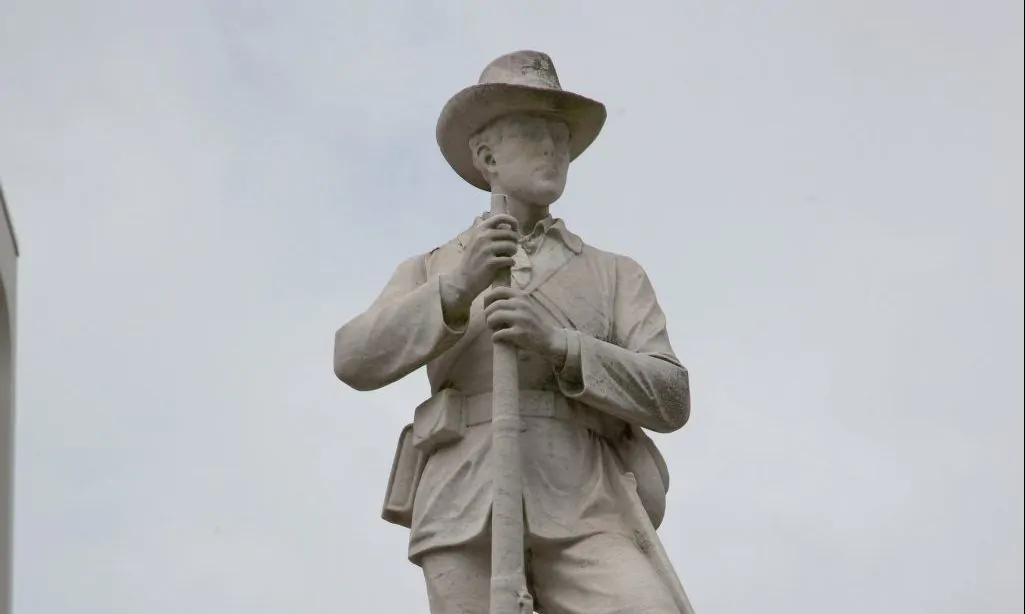 The Lauderdale County Republican Executive Committee passed a resolution Thursday, by a unanimous vote, urging the Lauderdale County Commission and Florence City Council to take a stand and defend the Confederate monument in Florence.
The monument was erected to Alabamians who fought and died for the Confederate States of America during the Civil War. A growing number of people today say that they fought to defend slavery and that Confederate monuments instead are symbols of white oppression over Black Americans and should be removed from public places.
The Lauderdale County Republicans responded to these calls to take down their local monument by passing a resolution urging elected leaders to oppose removing the monument.
The Lauderdale County GOP said in a statement that they are taking "a stand against the 'cancel culture' Marxists and passed this resolution."
"We are urging the Lauderdale County Commission and Florence City Council to honor their oaths of office and follow the law! We are also calling on all of our elected officials to declare their position on the matter," the statemeant read.
The resolution states that, "The Lauderdale County Monument to the men of the County who served in the Confederate Army in the War between the States 1861-1865 fought against oppressive taxation and for states' rights in an army that included African-Americans in support and combat roles, was dedicated in 1903 and has stood in front of the county courthouse for 117 years."
The resolution alleges that: "There is a movement of liberal and radical organizations, not representatives of the majority of citizens of Lauderdale County which currently are attempting to destroy the  record of the courage and sacrifice of our ancestors in the United States."
The cities of Birmingham and Mobile have already taken down their Confederate monuments in open defiance of existing state law in the state's Memorials Preservation Act.
Opinion | Dallas County water authorities prepare for more growth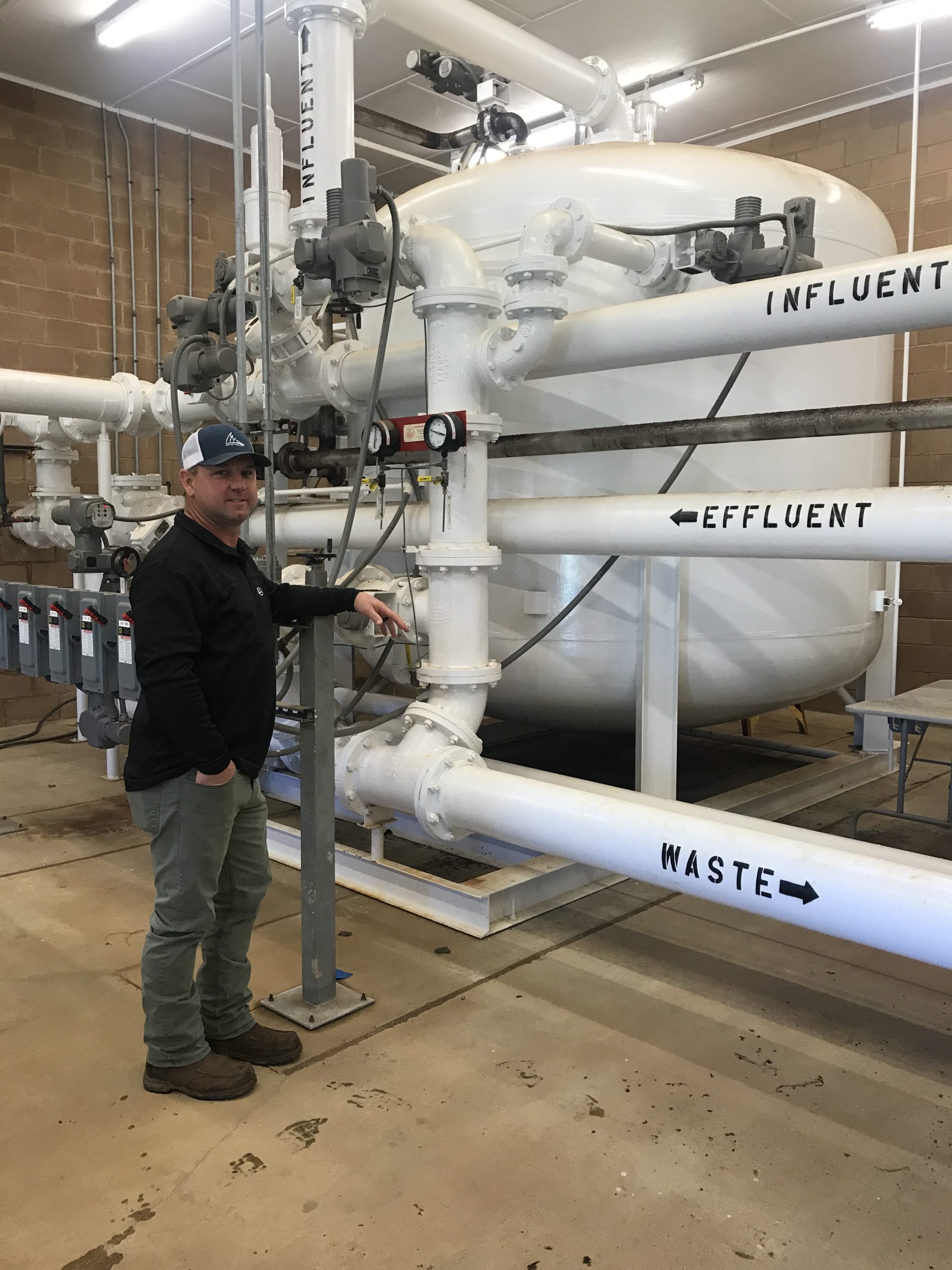 Residents of two Dallas County water authorities are seeing the benefits of improvements to their rural water systems, as leaders of those systems prepare for another expansion in one and continued growth in the other.
​Torrey Jones, regional manager for the South Dallas and West Dallas Water Authorities, both of which are operated by ClearWater Solutions, said the upcoming expansion in the West Dallas system will extend treated water to about 100 additional customers.
​Jones said he and members of the West Dallas Water Authority are optimistic that a significant amount of the $2.7 million cost will come from USDA grants and loans. "The USDA cares very much about expanding and building rural communities," he said. "We've been very fortunate to receive funding for our previous projects and are applying for assistance for this new one. Their criteria include income levels, water quality and rural development."
​Both water districts are near Selma and serve people who previously relied on private water wells. In many cases, according to Jones, area residents' wells had produced a low-quality water that was often discolored.
​"We heard a lot of complaints from residents of South Dallas about the color of their water," he explained. "The problem was manganese, a naturally occurring mineral. ClearWater Solutions solved that problem by building a filtration plant, and now they don't have that problem anymore."
​Nearly three-fourths of the $4.19–million South Dallas project was paid for with rural development loans, and the remainder with grants. Jones said it also included a 500,000-gallon ground water tank, new water meters and a 12-inch water main to the local industrial park.
​Teddy Pouncey, chairman of the South Dallas Water Authority, said the industrial park can play a big role in expanding the number of jobs available in the area.
​"Crown Laundry has its plant in the industrial park, and they employ a lot of people," Pouncey said. "They are by far our biggest water customer. We believe that the more businesses we can help attract to the park, the better it is for us and the rest of our customers."
​The improvements to the system also included generators and solar panels that will sustain power in the event of an electrical outage in the area.
​"If we were to have a disaster, we wouldn't lose power to any of our facilities," Pouncey said. "That's very important to the people we serve."
​He said the South Dallas Water Authority's "biggest financial challenge" is the distance between customers.
​"The USDA loans and grants have been a big help for us, and so has ClearWater Solutions," he added. "Our board sets the policies and ClearWater carries them out. We've been really pleased with them."
​Jones said the West Dallas Water Authority has plans on the drawing board that include expansion in the Bogue Chitto community that would provide water service to an additional 100 or so customers.
​"That's a rural area," he said. "The private well water is low quality and you sometimes have two or three miles between customers, which is a big challenge. Fortunately, USDA cares about expanding and building communities, and they make grants and low-interest loans available to water systems like ours."
​Rosa Honor, chairwoman of the West Dallas Water Authority, said she and other board members are hopeful that the Bogue Chitto project can get under way soon.
​"We are looking forward to working with USDA and ClearWater Solutions to bring high-quality water to more residents in the area," Honor said. "It will greatly improve the quality of life in the community."
​In recent years, the USDA grants and loans have allowed the West Dallas Water Authority to add water mains, a booster pump station and storage tank; to repair and rehabilitate existing tanks and wells; and to extend service to about 400 residents.
​In addition to helping the two water authorities develop plans for the future, ClearWater Systems also performs regular infrastructure maintenance and handles billing and customer service for them.