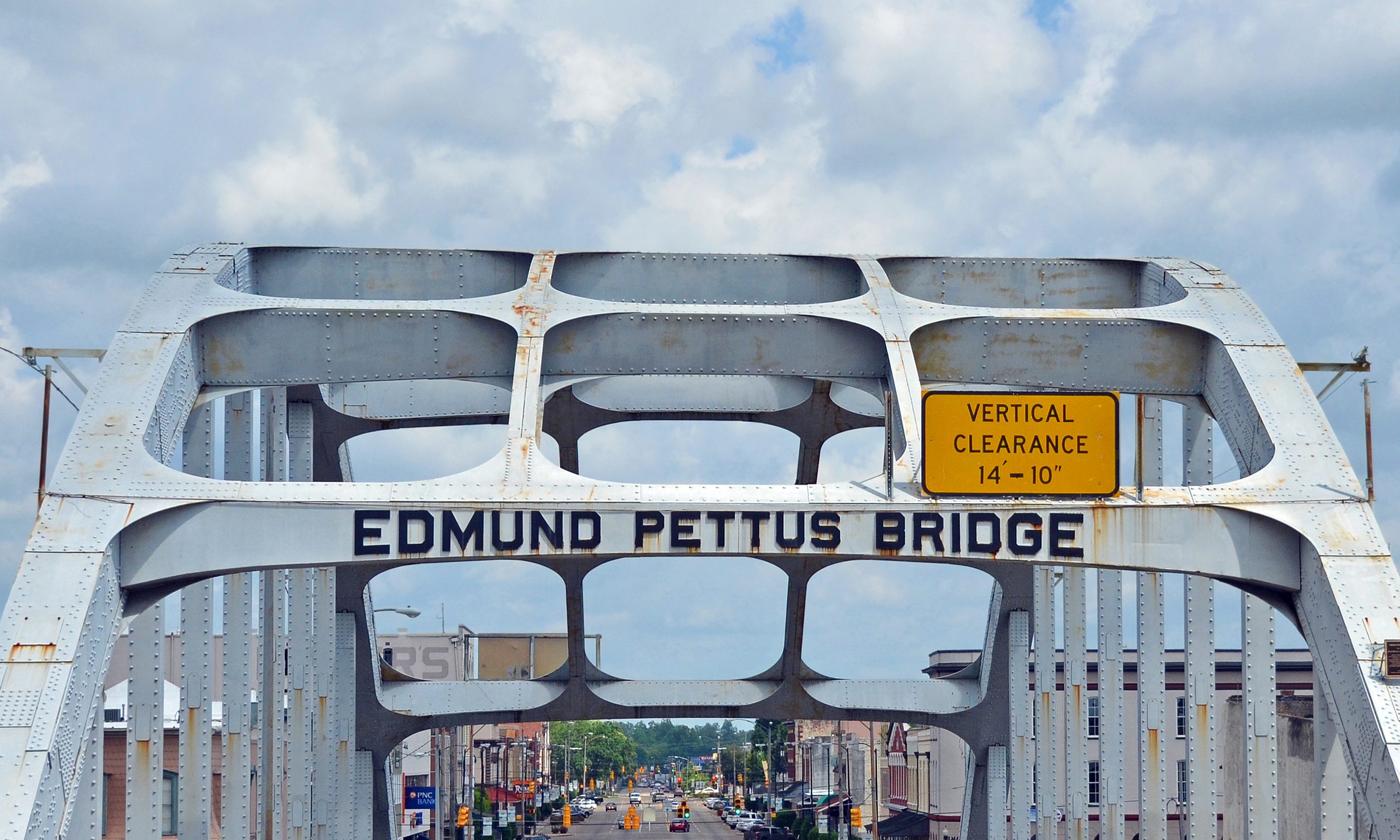 Push to rename Edmund Pettus Bridge gains steam, but Selma activists want their say
The latest effort to rename the bridge is gaining momentum, with a petition surpassing 300,000 signatures, but residents of Selma are saying not so fast.
The latest effort to rename the Edmund Pettus Bridge is gaining momentum, with its online petition surpassing 300,000 signatures and attracting some high-profile supporters, but residents of Selma are saying not so fast.
"We don't agree that one person's name should go on the bridge because it was a collective of people that made that happen," said Alan Reese, of Selma, whose grandfather F.D. Reese was one of the "Courageous Eight" who invited Dr. Martin Luther King, Jr. to join their push for voting rights.
The bridge became a landmark of the civil rights movement in 1965, when state troopers and a white posse attacked the roughly 600 marchers who crossed it as they attempted to march to Montgomery to register to vote.
The event became known as Bloody Sunday and galvanized support for civil rights for Black Americans. Among the beaten was Georgia Rep. John Lewis, then a member of King's Southern Christian Leadership Conference.
His role as a leader of that march, and the injuries he suffered from a trooper's baton, made him the focus of The John Lewis Bridge Project, a nonprofit formed last month by Michael Starr Hopkins, who has worked as a political strategist for several Democratic campaigns.
Hopkins had just watched the 2014 film "Selma" and looked up who Edmund Pettus was. When he learned that Pettus had been a Confederate general and reputed grand wizard in the Ku Klux Klan, Hopkins decided he wanted to do something to change the bridge's name. He created the petition, and within 24 hours, it had more than 10,000 signatures.
Its goal is half a million signatures, Hopkins said. He's also raising money to start an outreach program in Alabama and nationally to build a pressure campaign to change the name. 
Lewis responded to a previous petition to rename the bridge in his honor with a statement that it was not his desire. His office has not addressed the current effort. Lewis is undergoing treatment after he was diagnosed with advanced pancreatic cancer in December.
Hopkins said he understands Selma residents' concerns.
"If someone was coming into my back yard and wasn't from where I was from, telling me that I needed to change something, you know, I'd be a little ticked off too," Hopkins said.
After speaking with Reese, he agreed that the citizens of Selma need to be central to the conversation about what will happen to the bridge's name.
Alternatives to Lewis's name have been suggested, including bestowing the honor on the "foot soldiers" who marched there, or on the eight activists who led the Dallas County Voters League, which laid the groundwork for the march that made the bridge a global icon of nonviolent struggle.
The very thing that my forefathers and mothers were walking on the bridge to secure was agency."
"Yes his name was on the bridge on Bloody Sunday, but if he had had it his way, none of the people crossing that bridge would have been let out of shackles, and we would still be slaves," Hopkins said. "So I think that by continuing to keep his name on the bridge, you bestow a sense of honor that he is undeserving of."
Reese said he plans to speak to Hopkins later this week to figure out how to proceed. This isn't the first push to rename the bridge, and Reese said that Selma's residents are tired of outsiders making decisions about what happens to what may be the most famous landmark in their community.
Monuments have faces, he said. The bridge is not a monument, and its history changed the meaning of Pettus's name, he said, although he understands the urge to change it. If that happens, he wants the name to prompt people to learn about what the people of Selma did before and after Bloody Sunday. If it honored the Couragious Eight, for instance, that might encourage future generations to learn about who they were. 
Reese's grandfather was not featured in Ava DuVernay's 2014 film, he noted. DuVernay tweeted recently in support of renaming the bridge.
Lydia Chatmon, who works to promote tourism in Selma and is a program manager for the Selma Center for Nonviolence, said that most surviving foot soldiers she has talked to aren't keen on changing the name. It could also have implications for tourism, she said, noting that the bridge is under review for designation as a UNESCO World Heritage Site.
The bridge's renaming is an opportunity to have a valuable conversation at a critical time, Chatmon added. The brutality captured by cameras on the bridge sent shock waves through American society, as did the brutality of George Floyd's death captured by cell phone cameras, she said. Part of the process of building a better nation is having an open dialogue about issues like the bridge and how its name and legacy are owned and handled.
She looks forward to setting a date for an open town hall where the discussion can take place, likely in early August, she said.
Above all, it is a matter of agency, Chatmon said. King's model for social change required the consent and participation of the people his work purported to help.
"The very thing that my forefathers and mothers were walking on the bridge to secure was agency," Chatmon said.
SEC moving forward with football even as the PAC 12, Big 10 postpone season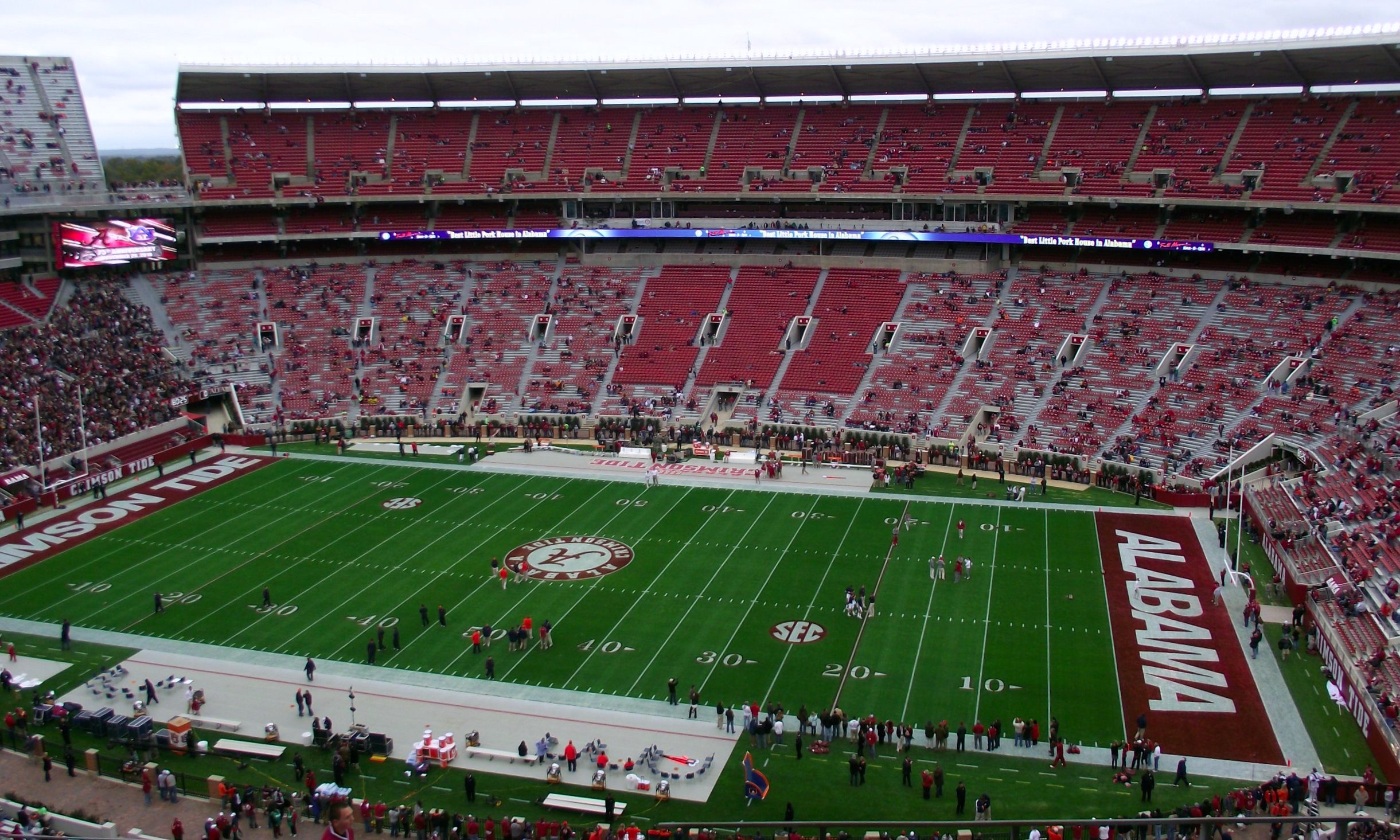 Tuesday, the Big 10 and PAC 12 conference presidents both voted to postpone all fall sports including football to the spring. The decision follows similar decisions by the Ivey League, SWAC (which includes Alabama State and Alabama A&M), University of Connecticut, MAC, and Mountain West. Four of the ten Division 1 Football Bowl Subdivision conferences will not be playing this fall including two of the Power Five conferences. Despite this the Southeastern Conference (SEC), which includes both the University of Alabama and Auburn University, announced that they are moving forward with the football season.
"I look forward to learning more about the factors that led the Big Ten and Pac-12 leadership to take these actions today," SEC Commissioner Greg Sankey said in a statement Tuesday evening. :I remain comfortable with the thorough and deliberate approach that the SEC and our 14 members are taking to support a healthy environment for our student-athletes."
"We will continue to further refine our policies and protocols for a safe return to sports as we monitor developments around COVID-19 in a continued effort to support, educate and care for our student-athletes every day," Sankey said.
The PAC 12 and Big 10 conferences made the decision based on advice from the conference's medical advisory boards. The fatality rate of COVID-19 among college age people is miniscule; however college students can and do get COVID-19. One side effect of surviving COVID-19 is myocarditis, a heart inflammation. Myocarditis is a weakening of the tissue between the chambers of the heart. It is treatable; but is irreversible. Once those tissues are weakened; they will remain weakened causing a number of health challenges for victims over the course of the remainder of their lives. It can lead to premature death.
Sources say that at least five Big 10 athletes have been diagnosed with myocarditis after surviving a bout with COVID-19. https://www.yahoo.com/now/report-at-least-five-big-ten-athletes-found-to-have-heart-inflammation-potentially-caused-by-viral-infections-224809885.html
Sankey told Dan Patrick that the conference has "been given the greenlight" from their medical advisory board. The ACC and Big 12 are also moving forward with plans to play football this fall.
SEC teams will open their fall camps on August 17. The SEC has already reduced the season to ten conference only games and moved back the start of the season from September 5 to Sept. 26. The move gives the conference more time to make a decision.
The conference is under political pressure from fans, players, coaches, and even President Donald J. Trump (R) to play football this season.
"We Must Do Everything Possible to Have Football this Year," said former Montgomery Quarterback Club President and the father of three former Auburn football players Perry O. Hooper Jr. "We need College football this fall, period. It would be a terrible disservice to these young student/athletes who have worked so hard for so many years to throw in the towel without trying. This is not the American way."
President Trump said, "Canceling the college football season would be a tragic mistake."
"The SEC has it right, Start the schedule in late September with a conference only schedule with a set of protocols in place to be monitored by the SEC office," Hooper said. "The College football hierarchy must listen to the players, the vast majority want to play."
Clemson quarterback Trevor Lawrence stated, "We are more likely to get the virus in everyday life than playing football. Having a season also incentivizes players being safe and taking all the right precautions to try to avoid contracting Covid because the season/ teammates safety is on the line. Without the season, as we have seen already, people will not social distance or wear masks and take the proper precautions."
The Big 10 presidents voted to postpone fall sports to the spring; but the PAC 12 presidents went even further and voted to suspend all sports till at least January 1, 2021. This move impacts winter sports including basketball. College basketball players already lost the 2020 NCAA men's and women's basketball tournaments in March due to the COVID-19 global pandemic.
The decision by the PAC 12 and Big 10 conferences leave the college football postseason in shambles. There can be no playoffs without two of the Big Five conferences and with at least four of the ten major college conferences not playing it will be impossible to find enough teams with winning records to fill half the bowl spots. It is not at all certain that any of the bowls will actually be played.
167,671 Americans have already died from the COVID-19 global pandemic. 2,756,157 have recovered from their bought with the novel coronavirus strain, SARS-CoV-2. Now we are learning that some of those COVID survivors are facing debilitating conditions moving forward. It is heart inflammation for some and loss of some lung function for others.