State Sen. Jim McClendon accuses Tuberville of hiding from a debate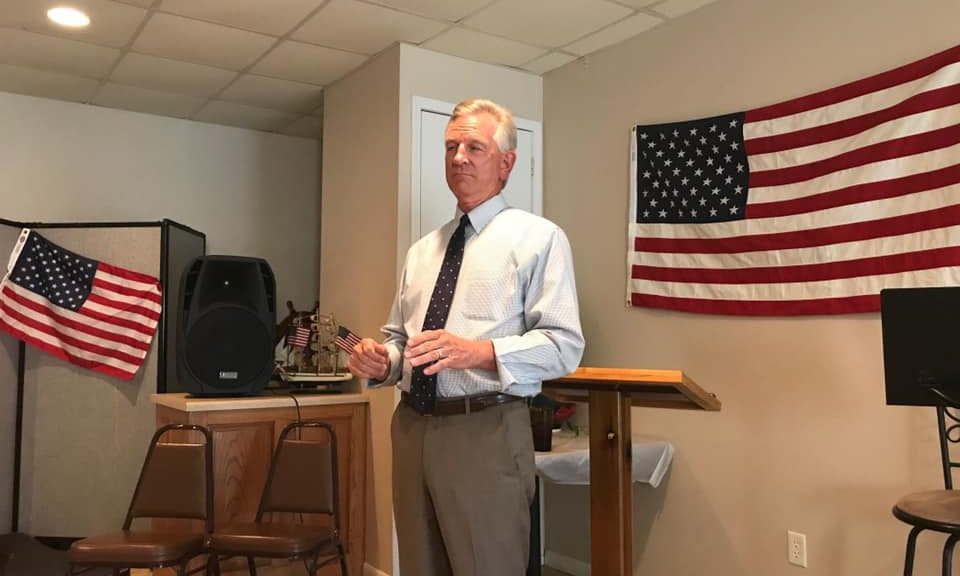 State Sen. Jim McClendon, R-Springville, on Monday accused coach Tommy Tuberville of avoiding his GOP Senate primary opponent, former Sen. Jeff Sessions.
"Coach TUBBERVILLE is hiding from a face to face debate," McClendon said on social media.
McClendon compared Tuberville's strategy to that of Democratic presidential nominee former Vice President Joe Biden.
"Joe BIDEN is hiding from the public in his basement," McClendon said. "Same game plan for both of these guys. WHY? They are AFRAID (and UNABLE?) to answer pertinent questions. I will not vote for either of them. We MUST have leaders that understand the issues."
Biden is the presumed Democratic presidential nominee. He will face President Donald Trump in the Nov. 3 general election.
McClendon told APR that Tuberville, "Does not know the issue. He doesn't have a clue. He just wants to be a U.S. Senator."
Sessions has challenged Tuberville to debates.
"Anyone who represents our state needs to demonstrate that they know Alabama and each of its 67 unique counties," Sessions said in May. "You can't represent Alabama's interests unless you prove that you understand Alabama and the challenges we face. Given your TV ads boasting about how strong you are (while standing in a gym where other people are exercising), I'm sure you can find it within yourself to demonstrate that strength in a series of debates so that the people of Alabama can see for themselves."
"Being a United States Senator is more than just casting the occasional vote," Sessions stated. "Effective senators must be ready to debate Chuck Schumer, Bernie Sanders, Elizabeth Warren, and others on many issues and away from the safety of talking points scripted by Facebook's chief open-borders lobbyist, who you've hired to help lead your Senate campaign."
"And anyone representing Alabama needs to be fully vetted before they are trusted to represent Alabama Republicans in a race against Doug Jones," Sessions continued. "I've been fully vetted, over and over again. The national Democratic Party tried to find "dirt" on me when I helped President Trump win the 2016 election, and again when he nominated me for Attorney General. They came up empty, because there's nothing there."
Tuberville is a former Auburn University head football coach. He was also the coach at the University of Mississippi, Texas Tech University and Cincinnati University, and the defensive coordinator at the University of Miami and at Texas A&M University.
Polls have shown Tuberville with a lead over Sessions.
Sessions and Tuberville are running against each other in the Republican primary runoff on July 14. The winner of the Republican nomination will face incumbent Democratic Sen. Doug Jones in the Nov. 3 general election. Sessions was Senator from 1997 to 2017, when he was confirmed as U.S. attorney general.
AFL-CIO endorses Adia Winfrey for Congress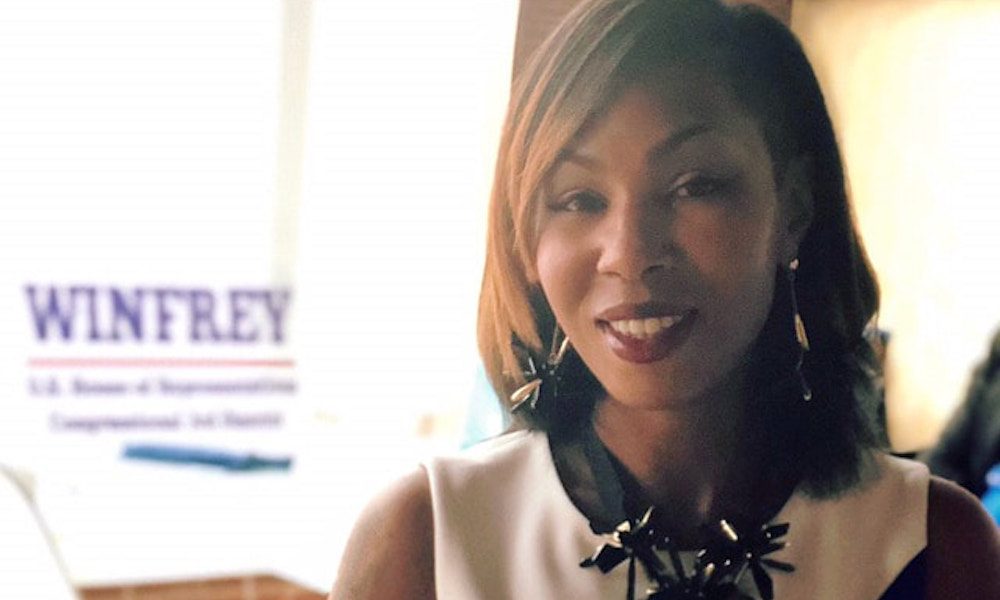 Democratic congressional candidate Adia Winfrey's campaign announced Monday that she has received the endorsement of the Alabama AFL-CIO in Alabama's 3rd Congressional District.
At their annual convention last week, union leaders from across the state recognized Winfrey's "passion, ability to lead and attentiveness to the issues affecting working men and women" as reasons to endorse the Democratic challenger against incumbent Congressman Mike Rogers, R-Alabama.
"Labor unions have long been a leading force in our nation's economy," Winfrey wrote. "Workplace safety standards, employee benefits, equal pay for women, non-discrimination policies and so much more can be attributed directly to union members who were willing to speak up for what is right. I look forward to being a voice for Alabama's hard-working men and women in Congress."
Winfrey is challenging Rogers, a nine-term incumbent, in the Nov. 3 general election. During his 18 years in Congress, Rogers has earned only a 16 percent lifetime rating by the AFL-CIO for his votes.
"For seven generations, my family has called Talladega, Alabama, home," Winfrey said. "I am the mother of four amazing children, a doctor of psychology, author, founder of the H.Y.P.E. (Healing Young People thru Empowerment) Movement, and … I am running for Congress in Alabama's 3rd Congressional District! I believe in the future of our beautiful state and nation. It is time for leadership with a new vision which is #FocusedOnAlabama."
Winfrey has a bachelor's degree in psychology from Wilberforce University and a doctorate of clinical psychology degree from the Wright State University School of Professional Psychology.