Black disabled veteran sentenced to spend 60 months in prison for medical marijuana
A 2016 arrest for marijuana that has turned into a 60-month sentence in an Alabama penitentiary for a disabled veteran from Arizona is drawing national attention.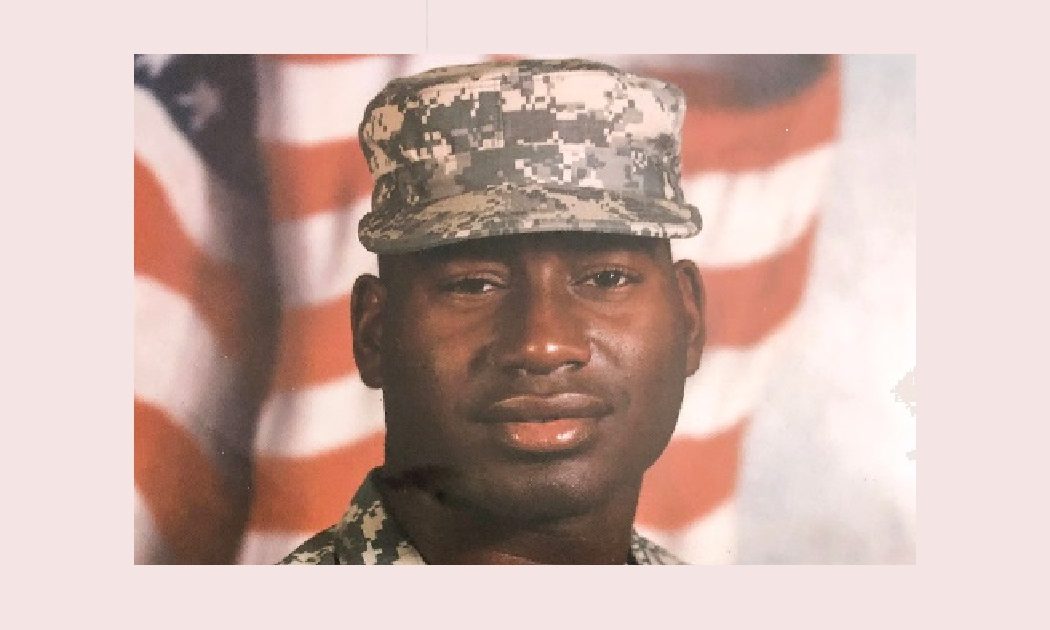 A 2016 arrest for marijuana that has turned into a 60-month sentence in an Alabama penitentiary for a disabled veteran from Arizona is drawing national attention.
On June 30, Alabama Appleseed director Leah Nelson wrote an account of an arrest and pending imprisonment of a Black disabled veteran that could not have happened in many other states.
The story has been picked up by The New York Times and a number of national news outlets.
Sean Worsley, a disabled Black veteran, and his wife, Eboni, were arrested in Pickens County in August 2016. The Worsleys had visited Eboni's family in Mississippi and were on their way to North Carolina to visit his family. They made the life-altering mistake of stopping to purchase gas in Alabama on their way to North Carolina.
Sean was wounded in Iraq. The 33-year-old veteran is disabled with a traumatic brain injury and post-traumatic stress disorder from his service in Iraq. He uses medical marijuana to calm his nightmares and soothe his back pain. His medical marijuana was prescribed and purchased in Arizona, where it has been legal since 2011.
A Gordo police officer approached the Worsleys at the gas station. He said their music was too loud, was a violation of the Gordo noise ordinance and asked to search the vehicle. The Worsleys assented, believing they had broken no laws. That was a mistake. Marijuana is still illegal in Alabama even if you purchased it in one of the states where it is legal.
The officer said that he smelled marijuana and asked the couple about it. Sean told him he was a disabled veteran and had a medical marijuana card.
"I explained to him that Alabama did not have medical marijuana. I then placed the suspect in handcuffs," the report reads.
Eboni told the officer that the marijuana was behind the seat. The officer found the marijuana and the rolling papers and pipe Sean used to smoke it, along with a six-pack of beer, a bottle of vodka, and some pain pills, for which Eboni had a prescription. Both of them were arrested.
Eboni's pills weren't in the original bottle, which the officer said constituted a felony. The couple were both charged and spent six days in jail, but that was just the beginning of their Alabama legal saga.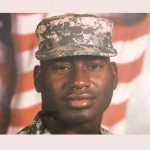 Cannabis advocates troubled by veteran's 5-year sentence for medical marijuana
The Alabama Cannabis Industry Association on Monday released a statement critical of the decision by an Alabama court to imprison an Arizona man for five years after his probation for a 2016 marijuana arrest was revoked in April.
Once the Worsleys were released on bond, they paid $400 to get their car out of impound and had to have the car professionally cleaned because venison they had been transporting to North Carolina went bad.
When they returned to Arizona, they found the charges made it difficult for them to maintain housing and stability. They moved to Nevada and leased a house.
Almost a year later, the bail bondsman called and told them the Alabama judge was revoking bonds on all the cases he managed. They had to rush back, or he would lose the money he had put up for their bond, and they would be charged with failing to appear in court. They borrowed money to return to Alabama.
When they got to court, the Worsleys were taken to separate rooms. Eboni explained that Sean was disabled with serious cognitive issues and needed a guardian to help him understand the process and ensure he made an informed decision.
Eboni claims that Sean told her prosecutors told him that if he didn't sign the plea agreement that they would have to stay incarcerated until December and that they would charge her with the same charges.
Rather than see his wife go to jail he signed the agreement.
Sean's plea agreement included 60 months of probation, plus drug treatment and thousands of dollars in fines, fees and court costs.
Because the Worsleys lived in Arizona at the time of their arrest, his probation was transferred to Arizona, instead of Nevada, so they broke their lease agreement and moved back to Arizona. Sean's Arizona probation officer, however, told them that their month-to-month rental did not constitute a permanent address.
At her direction, they contacted Sean's probation officer in Alabama, who told them to return to Pickens County. They were short on funds so tried to do it by proxy. Drug treatment was another part of the terms of the probation.
Sean was denied treatment by the VA because smoking cannabis for medical purposes "does not meet criteria for a substance use disorder or meet need for substance abuse treatment."
Eboni is a certified nursing assistant who works with traumatized children. Her job offer was rescinded due to the felony charge in Alabama. She also lost her clearance to work with sensitive information to which she needed access to do her job.
For a while, the Worsleys slept in their car or lived with family. In January 2019, they were homeless. Sean lost his homeless veteran benefits with the VA because Alabama had issued a fugitive warrant for his arrest after Sean missed a February court date in Pickens County. The case was referred to the district attorney's office in March 2019.
Now Eboni's health has failed and she needed heart surgery. Sean stopped taking on extra gigs to help her recover. To cover costs, the couple took out a title loan and lost Eboni's truck when they could not keep up with the payments. With no transportation, they lost their home.
Sean's benefits resumed in August 2019, but to save money, he failed to pay the $250 to renew his medical marijuana card. In 2020, Sean was arrested at a traffic stop in Arizona and the officer found that he possessed marijuana without a valid medical marijuana card.
Pickens County demanded that he be extradited back to Alabama at a cost to the state of Alabama of $4,345. That was added to the $3,833.40 he already owed in fines, fees and court costs.
On April 28, a Pickens County judge sentenced Mr. Worsley to 60 months in prison. That sentence would already have begun if it were not for the chronic prison overcrowding and the COVID-19 crisis that has gripped the prison system.
Sean has been in the Pickens County jail since early 2020. On April 28, the judge revoked his probation and sentenced him to 60 months in the custody of the Alabama Department of Corrections.
Sean's mother hired an attorney to appeal the case, but that process has just begun and most inmates begin their sentence while the case is under appeal.
Former Speaker of the House Mike Hubbard was sentenced to a four-year sentence four years ago and has not served a day, but Sean Worsley does not have the friends that Hubbard has. He is in the Pickens County jail awaiting transport to a prison in Alabama.
Eboni is in the hospital for more heart surgery, and Sean will leave behind two children from a prior relationship, ages 12 and 14.
"I feel like I'm being thrown away by a country I went and served for," Sean wrote in a letter to Alabama Appleseed. "I feel like I lost parts of me in Iraq, parts of my spirit and soul that I can't ever get back."
State Sen. Cam Ward, R-Alabaster, who chairs the Senate Judiciary Committee, said he is aghast that this could happen in Alabama.
"This is an anomaly. This is not the norm," Ward said. "Most police departments in Alabama do not arrest people anymore solely for marijuana possession."
Ward said usually when someone is charged with marijuana possession, they are charged with other felonies and marijuana possession is an add-on charge.
Ward said that marijuana possession is a class D offense under the sentencing reform package that he sponsored, which passed the Alabama Legislature in 2016. With a class D offense, there is no prison time.
In Sean Worsley's case, the arresting officer in Gordo determined that the marijuana was not for personal use and thus charged Sean with a Class C offense. The arresting officer is no longer with the Gordo police department.
Ward told APR that out of the 23,000 inmates in the Alabama Correctional system, there are only 60 or 70 there just for marijuana offenses.
"They got arrested for a whole truckload, semi-truckloads even, for trafficking," Ward said, not the small amount that Worsley will lose five years of freedom over.
Ward said that the state passed sentencing reform in 2016 so that things like this could not happen, but there was a lag time between passage and implementation, so Worsley was likely charged under the pre-reform standards.
Chey Garrigan, the executive director of Alabama Cannabis Industry Association, said the non-profit advocacy group is fighting to change Alabama's marijuana laws so that medical marijuana is legal in this state and so that travelers like Sean Worsley don't have to fear long incarcerations for amounts of marijuana that would be legal in 33 states.
"The Alabama Cannabis Industry Association, is extremely passionate about working with policymakers to bring about a necessary compassion for social justice," Garrigan told APR.
The Alabama Senate has passed medical marijuana bills, sponsored by Sen. Tim Melson, R-Florence, in both 2019 and 2020, but the bills have never come before the Alabama House of Representatives for a vote.
This year the legislative session was interrupted by the coronavirus crisis before the House could consider the Senate bill.
Clean water advocates want a comprehensive water plan for Alabama that creates jobs
Under new leadership, a plan for preserving clean water and fair access to it may be within reach in Alabama.
Environmentalists are optimistic about making progress on water resource issues and the state's climate change preparedness under the incoming administration of President-elect Joe Biden and next Congress, particularly because the president-elect is indicating that economic gains go hand-in-hand with protecting the environment.
"It's really exciting to see the Biden administration put jobs in the same conversation with their climate and environmental policies, because for too long there has been that false argument that jobs and the environment don't go together — that you can't have a regulated business sector and create jobs," said Cindy Lowry, executive director of Alabama Rivers Alliance.
On a recent post-election call with other advocates, Lowry said that the current policy outlook reinforced the importance of voting. There have been some steps forward for conservation during the presidency of Donald Trump, she said, like the president's signing of the Great American Outdoors Act in August, but the administration has prioritized industry interests.
Under new leadership, a plan for preserving clean water and fair access to it may be within reach in Alabama.
"We have spent so much time and energy as a movement trying to defend and basically just hold the line against so many of the rollbacks, and now we can focus on moving forward on certain areas," Lowry said.
Julian Gonzalez, a clean water advocate with the nonprofit Earthjustice in Washington D.C., said on the call that the incoming Congress will be the "most environmentally aware Congress we've had." Still, the real work remains.
"Everything needs to be one conversation, and you should be able to go call your Congressperson and say, 'How are you going to fix America's water problem?' and they should have an answer, but right now that's not the case," Gonzalez said.
For Alabama's water advocates, priorities are what to do with coal ash, how to prepare for droughts and flooding, improvements to water and wastewater infrastructure and providing relief to communities that have been affected by environmental degradation.
While production of coal ash has reduced due mostly to market-driven decreases in the burning of coal, enough facilities still use it that Alabama is developing its own permitting process and regulations for storing it. The Biden administration can provide leadership on the issue, Lowry said.
While many people associate water issues with drought, Lowry said the topic encompasses much more than that. Pipes that contain lead need to be replaced. There's plenty of water, she said, but the state needs a comprehensive water plan that prepares communities for drought management, especially as more farmers use irrigation, which uses more water.
Her organization has been working toward a state plan that can ensure fair access to water without depleting the environment of what it needs to remain stable.
With the increased frequency and intensity of storms being attributed to climate change, water infrastructure will need to be upgraded, Lowry said. Many communities rely on centralized treatment centers to handle their wastewater, and many of those facilities are overburdened and experience spills. Storms and flash floods push old pipes and at-capacity centers past their breaking points — pipes leak or burst and sewage pits overflow.
Lowry said that there has been some progress in recent years on funding infrastructure upgrades in communities and states. It's a more bipartisan conversation than other environmental issues, and communities that have been hit hard by multiple storms are starting to have new ideas about how to rebuild themselves to better withstand the effects of climate change.
Still, Alabama's preparedness efforts are all reactionary, which is why a comprehensive water plan is a priority, she said.
"Policies like that — proactive policies that are really forward-thinking about how we will make decisions if we do run into challenges with our environment — are something that this state has not been very strong on," she said.
Lowry hopes for more emphasis on environmental justice, with official agencies working more with local municipalities to provide relief to communities hurt by pollution and weather events. Such problems are characteristic of the Birmingham area, where Lowry is based, and the Black Belt.
She wants to see stronger permitting processes for industry projects and easier access to funding for cleanups in communities that need them. North Birmingham activists have been trying for years to get a Superfund site there on the Superfund National Priorities List.
There is no one-size-fits-all solution to address these problems, Lowry said. Having multiple avenues for access to funding is important so that all communities have options. Smaller communities can't always pay back loans, so they need access to grants.
Lowry emphasized that new jobs must be created without exacerbating climate change. Although Alabama tends to look to heavy industry for economic gains, she said she's hopeful that a different approach by the Biden administration will trickle to the state level.
Lowry also said that conversations about climate change in Alabama have to be put in terms of what is happening in Alabama.
For her and other environmentalists working in the Deep South, it's all about relationships and establishing trust. The environment becomes a less partisan issue when you focus on the basics, she said, because everyone wants clean water.
"I've found it much more easy to have conversations with elected officials at the state level in places like Alabama, where people do kind of grow up a little closer to nature and conservation, and [by] just kind of meeting people where they are," Lowry said.