Barry Moore wins 2nd Congressional District GOP primary runoff
With 100 percent of boxes reporting, Moore received 60 percent to Coleman's 40 percent.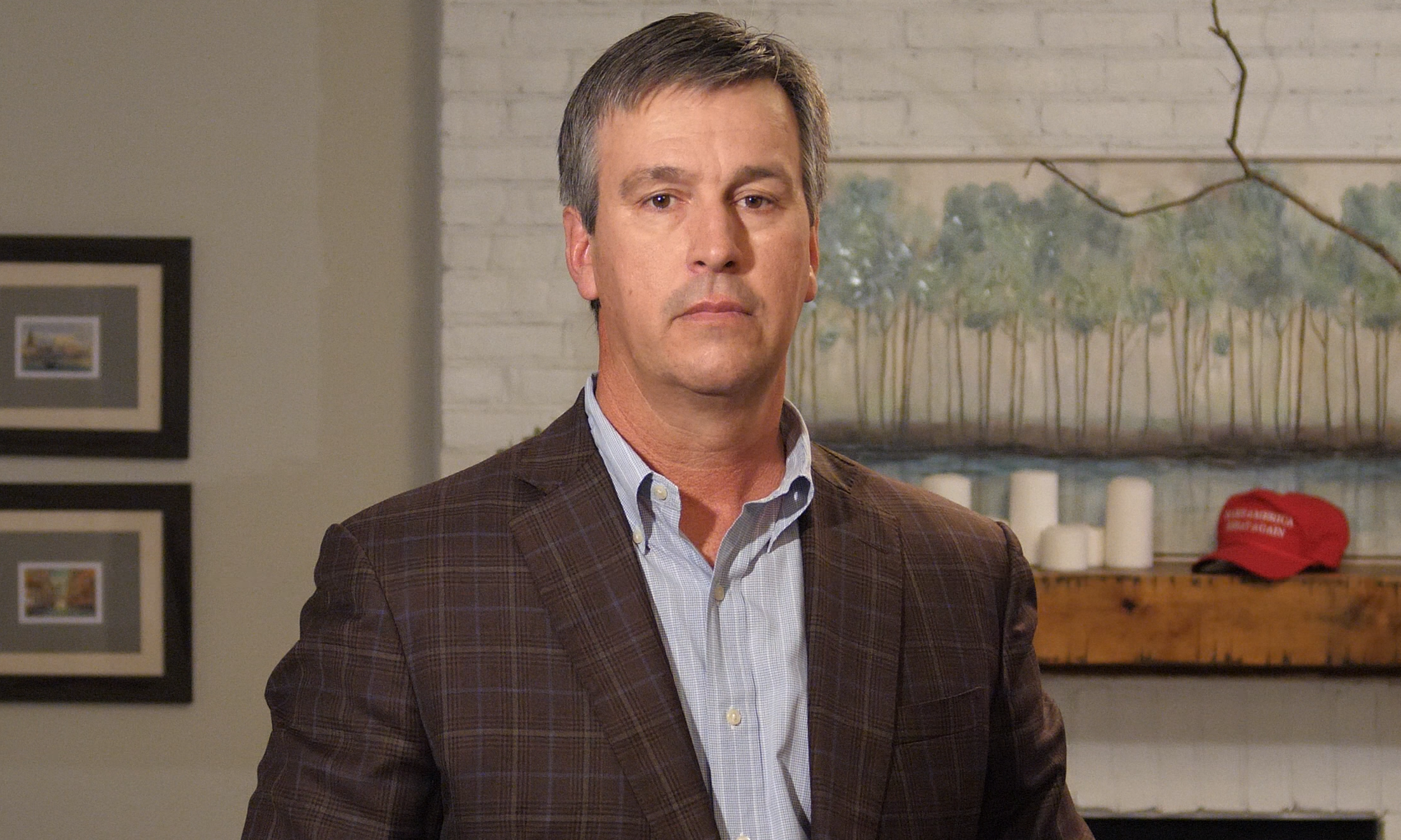 Alabama Republican voters went to the polls Tuesday and selected former State Rep. Barry Moore, R-Enterprise, as the Republican nominee for Alabama's 2nd Congressional District. Moore defeated Dothan businessman Jeff Coleman.
"With God all things are possible," Moore said, quoting scripture. "This was a prayerful campaign it was a grassroots campaign.
"We just wanted to run a clean race and give God the glory," Moore continued. "At the end of the day there is a God and we are not him."
"We spent $300 or $400,000 on our race and they spent $2 or $3 million," Moore said. "Winning this is the easy and campaign is the part. Going to Washington and facing this issues that we face is the hard part. It is a spiritual battle for the future of America."
Moore thanked campaign consultant Jonathan Barbee. "Jonathan I love you. You were my armor bearer in this. … This guy did not charge me hardly anything, but he and his wife were incredible," Moore said. "It did not matter whether it was social media or driving a truck through the night to a campaign event."
With 100 percent of boxes reporting, Moore received 60 percent to Coleman's 40 percent.
"Barry Moore worked extremely hard and ran an outstanding campaign," Republican Executive Committee Member Perry O. Hooper Jr. told APR. "He deserved this victory! I am mightily proud of Barry and his sweet family."
Moore had to overcome a Republican primary field with seven other candidates, the fact that Coleman is one of the wealthiest people in Alabama and a 2014 criminal case where he was indicted for perjury but was found not guilty by a jury. He also dealt with the COVID-19 pandemic, which made campaigning these past four months almost impossible, and the fact that he ran for this seat two years ago and failed to even make the Republican primary runoff.
Coleman had the support of the powerful Business Council of Alabama, of which he is a past chairman. He also was supported by the Alabama Farmers Federation and the U.S. Chamber of Commerce. Moore had the support of two powerful D.C. super PACs, which blunted Coleman's personal wealth advantage. Moore was supported by the House Freedom Caucus and Club for Growth.
Club for Growth PAC President David McIntosh issued a statement congratulating Barry Moore the win.
"We send our congratulations to Barry Moore for running a great campaign and look forward to supporting him through victory in the General Election so he can bring his vision for lower taxes and fewer regulations to Washington," said Club for Growth PAC President David McIntosh.
Club for Growth Action spent $706,068 on the race, and Club for Growth members contributed $95,708 directly to Moore's campaign through the Club for Growth PAC the group announced.
"The voters of Congressional District 2 had outstanding candidates for their open House seat," said Alabama Republican Party Chair Terry Lathan. "I am confident their choice for nominee – Barry Moore – will go to Washington and do an exceptional job representing his district. Barry Moore has a proven conservative track record in the Alabama House of Representatives, one he will take to Washington and use to pass the Trump agenda. His love for the Second Congressional District, combined with his pattern of hard work, will be a great asset in Washington for our state."
"We are grateful for businessman Jeff Coleman who wanted to serve in this district," Lathan added. "Jeff's willingness to join in this public servant position is greatly appreciated by many. His desire to help Alabama is highly commendable."
Incumbent Republican Congresswoman Martha Roby endorsed Coleman just days before the election, but it was not enough to sway 2nd Congressional District voters.
Moore will face Democrat Phyllis Harvey-Hall in the Nov. 3 general election.
Jones to attend Auburn student forum, Tuberville hasn't yet responded to invitation
Jones has agreed to attend the forum, but it was unclear whether Tuberville planned to attend.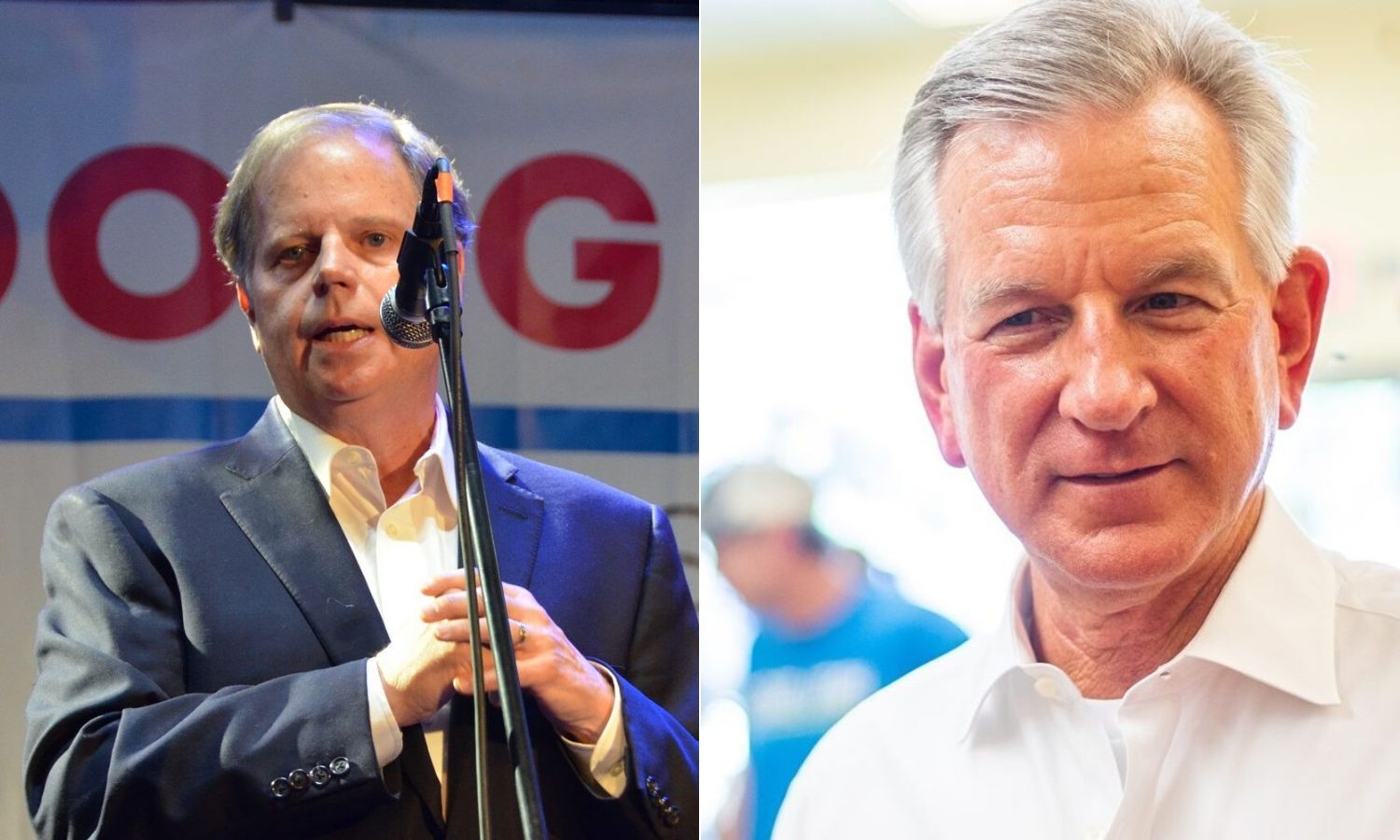 The College Democrats at Auburn University and the College Republicans at Auburn University have asked U.S. Senator Doug Jones, D-Alabama, and his Republican opponent, Tommy Tuberville, to attend a student forum on Wednesday.
"We are excited to invite the candidates running for our U.S. Senate seat and provide this opportunity for any Auburn student to hear directly from them, and we hope it will inform our student bodies' decisions with the November 3rd election only days away," said Carsten Grove, president of the College Democrats at Auburn University, in a statement.
Jones has agreed to attend the forum, Auburn University College Democrats confirmed for APR on Sunday, but it was unclear whether Tuberville planned to attend. The student organization  was still awaiting a response from Tuberville's campaign.
Jones has for months requested Tuberville join him in a debate, but Tuberville has declined.
"AUCR takes great pleasure in coming together with AUCD to co-host the Alabama Senate candidates in this forum. We are looking forward to a very informative and constructive event," said Lydia Maxwell, president of the College Republicans at Auburn University.
Dr. Ryan Williamson, assistant professor of political science, is to emcee the forum, which will be open to all Auburn University students in the Mell Classroom Building at 6 p.m., according to a press release from the College Democrats at Auburn University.
Students will be permitted 30 seconds to ask a question of either candidate, and each candidate will have two minutes to answer, according to the release.
Capacity at the forum will be limited and precautions taken due to COVID-19. Any student with an Auburn ID is welcome and attendance will be first come, first served.