Jones urges voters to select him over Tuberville
"The choice before the voters is an unprepared hyper-partisan that will add to the divide in Washington, or my proven track-record to find common ground and get things done," Jones said.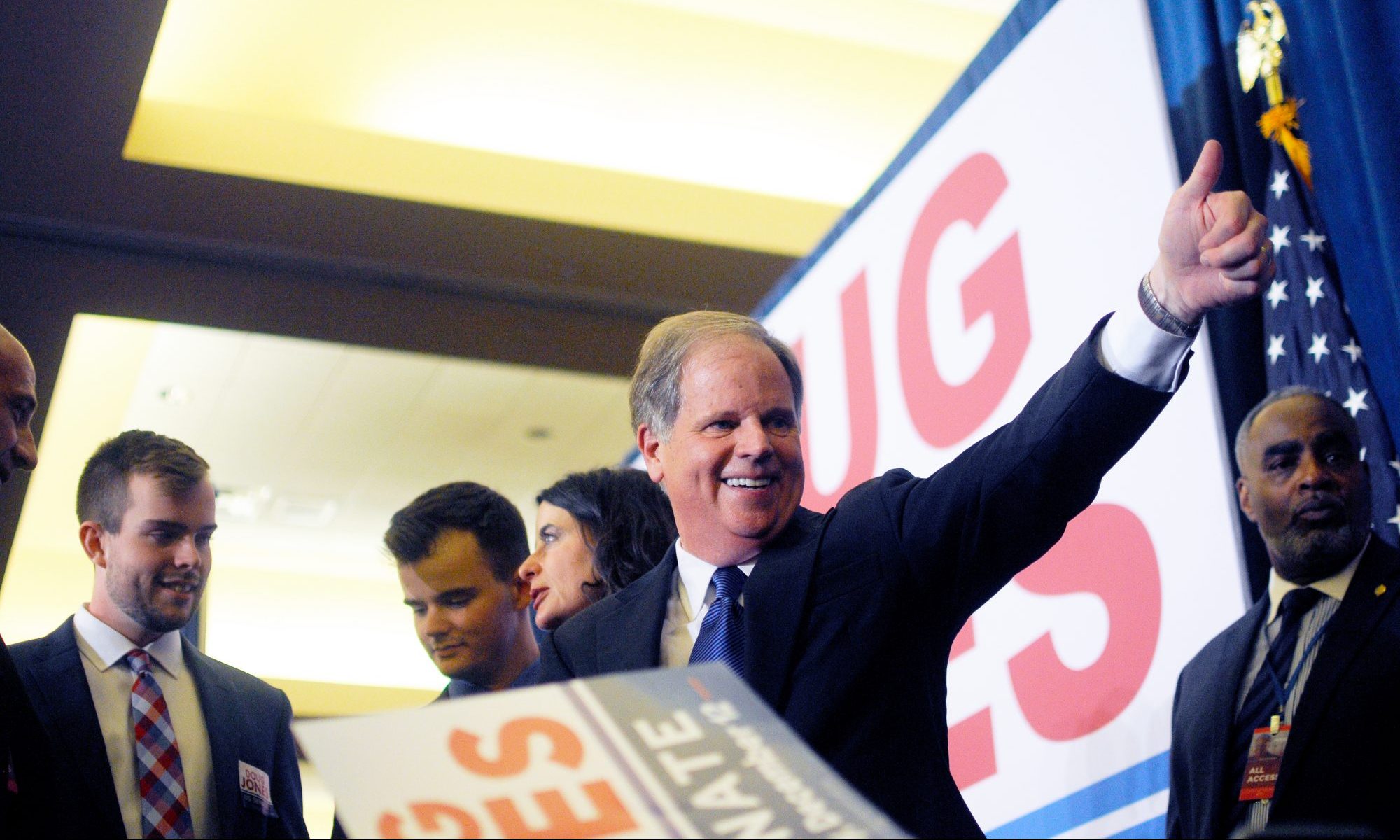 Incumbent U.S. Sen. Doug Jones, D-Alabama, urged Alabama voters to re-elect him after Republican primary voters selected former Auburn football coach Tommy Tuberville to be their Senate nominee heading toward the November general election.
"When I was elected, I promised the people of Alabama that I would put their interests first to find common ground and get things done for our state," Jones said in a statement. "Washington already has plenty of people who fight along partisan lines and nothing much seems to get done."
"I've passed seventeen bipartisan bills signed into law by President Trump and was honored by the U.S. Chamber of Commerce three times for my record of bipartisanship, leadership and pro-business support," Jones continued. "Working across the aisle, we repealed the tax on Gold Star widows after more than twenty years of partisan bickering kept thousands of families from earning the benefits they were promised. We secured relief for farmers in the Wiregrass hit hard by hurricanes and tornadoes. We're investing in rural hospitals that, without Medicaid expansion, continue to struggle despite their importance to many Alabama communities. I will always protect health care for our seniors and people with pre-existing conditions."
"That's the record I will present to the people of Alabama at a time when our country and our state face multiple crises," Jones claimed. "We are not out of the woods yet but every step of the way I will have your back and no one else's. The choice before the voters is an unprepared hyper-partisan that will add to the divide in Washington, or my proven track-record to find common ground and get things done. We can choose One Alabama and continue to move Alabama forward together and work for better health care, support our veterans, and bring back jobs from overseas."
The Alabama Democratic Party, which has been torn by internal strife for years but recently came under new leadership after the former chair was removed from her post, is promising to marshal their resources to re-elect Jones.
"Tommy Tuberville just won the Republican runoff to take on Doug Jones this fall," the ADP said in a statement. "Help us welcome him to the race like Nick Saban (not Lou, Mr. President) did in his last Iron Bowl."
Democrats are trying to convince volunteers and donors that the Senate rate is winnable.
"Doug Jones is tied 46-46," the ADP claimed. "Let's help him win. Pitch in and help us beat Tommy Tuberville, the guy who said he "wouldn't have a clue" how to deal with the Coronavirus. Want a Senator who's actually had an original thought to bring people together and get things done? Then Doug Jones is your Senator. Help us re-elect him now."
The ADP is citing a recent poll showing Tuberville leading Jones 47 to 43. The same internal polling showed Jones pulling even if there is heavy Black turnout and over 90 percent of Black voters break to Jones on election day.
The former college football coach took time in his victory speech to address his general election opponent.
"Democrat Doug Jones is running for reelection with the slogan of One Alabama," Tuberville said. "Well, you can make no mistake about it: what Doug really means is One Liberal Alabama."
Tuberville accused Jones of taking "marching orders from Joe Biden, Nancy Pelosi and Chuck Schumer and bartender AOC," and criticized Jones for voting against the confirmation of Justice Brett Kavanaugh and to "impeach Trump."
Technically Senators do not vote to impeach or not to impeach. That is a matter for the House of Representatives, of which Jones is not a member. The Senators vote, after a president has been impeached by the House, on whether to convict or not to convict. Jones voted to convict Trump on two articles of impeachment brought by the House.
Tuberville won the Republican primary runoff with 61 percent of the vote, besting former U.S. Attorney General and Alabama Sen. Jeff Sessions, who received 39 percent.
Legendary Democratic strategist James Carville has called the Tuberville and Jones race "a tossup."
Jones is the only Democrat to win any statewide political race since 2008. Jones beat former Chief Justice Roy Moore in a 2017 special election to fill the vacancy created when Trump appointed Sessions as attorney general.
Opinion | A question for Alabama Republican voters
You won last Tuesday. But let me ask you this: What did you win?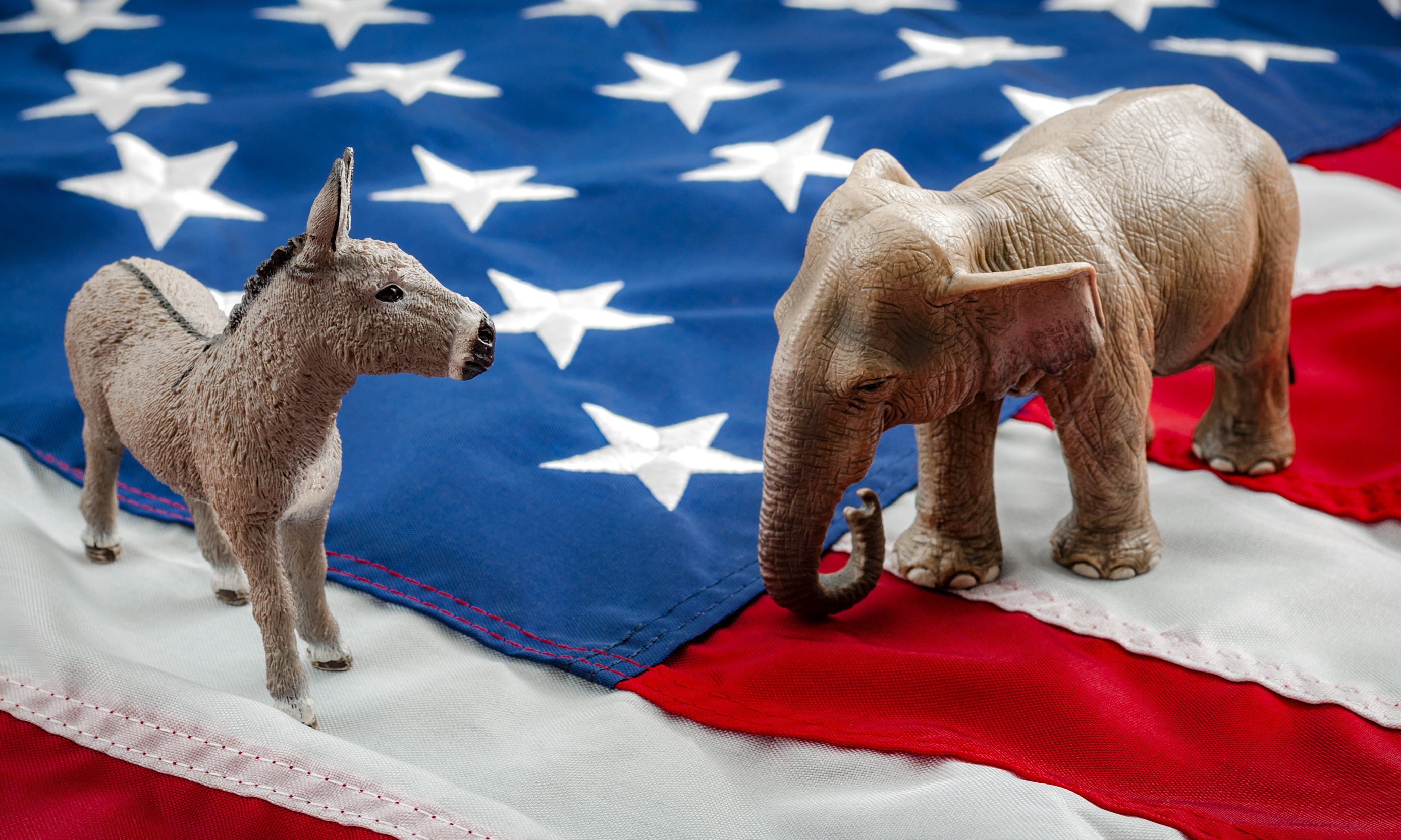 Let's chat, Republican voters. Now that the election is over and emotions have returned to just short of a five-alarm fire, I'd like to lay a few things out for you. Things just to consider. Things that maybe you'll carry with you in the future. And then, I have a question for you.
Let's begin here: You won last Tuesday. Convincingly. 
No two ways about it, the Republican candidates in this state mostly crushed their Democratic competition, a few statehouse races in Dem strongholds notwithstanding. In the all-important statewide race at the top of this state's ticket — Sen. Doug Jones vs. Republican Tommy Tuberville — there was a convincing Tuberville win. 
So, congratulations. 
But let me ask you this: What did you win? 
Not, "what did the party win," but what did you win personally? These elections aren't about the team winning. They're about public representation that best reflects your interests and values. 
That's what a representative government is about, right? Electing people who will go to D.C. or Montgomery or your local courthouse and get the things done that are important to you. 
So, did you get that? 
Well, let's take a look. 
According to a 2018 Public Affairs Research Council study completed in Alabama, these were the top five issues for state voters: 1. Public education, 2. Healthcare, 3. Government corruption and ethics, 4. Mental health and substance abuse, and 5. Poverty. 
Obviously, a few things have happened since then, so I think it's safe to say we can include the economy and global health crises in the top seven. 
And I also know from the campaign ads and constant comments on social media sites that replacing justices on the Supreme Court (mostly in an effort to overturn the legalization of abortion) is high on the list. In fact, it was most often the single topic listed by voters and the single reason many said they were voting against Jones. 
So, there's your list of important issues. Did your elected officials have a plan to address any of those things?
In short, no. I checked. And you can too. 
Go to the websites for Tuberville, Robert Aderholt, Mo Brooks, Mike Rogers, Barry Moore and Jerry Carl — those are the U.S. senator and representatives elected in Alabama last week — and see if you can locate their specific plans for any of those things. 
Hell, half of them don't even list education — your No. 1 priority — on their websites. 
On your No. 2 issue, healthcare, the responses are so laughably stupid, it's frankly hard to believe that adults wrote them. Every single one of them wants to "repeal and replace Obamacare." None of them specify exactly what they plan to replace it with.  
Let me put that another way: They want to take healthcare away from hundreds of thousands of Alabamians, in the middle of a pandemic, and just hope that insurance companies and hospitals behave appropriately and don't mistreat anyone.  
Let's be real here. These guys got elected because they're on the R team, and because you've been led to believe that the most important vote that can be cast is one for the people who will choose our next Supreme Court justice. 
And you believe that because you have the misguided notion that the Supreme Court will one day overturn Roe v. Wade and ban abortions, which will magically eliminate all abortions. You also believe the high court will do other things, like repeal Obamacare or overturn precedent allowing gay marriage. 
Bad news: None of those things are going to happen. Just this week, the court, despite a 6-3 conservative majority, sent strong signals that the latest attempt to kill Obamacare will be unsuccessful. 
In June, the court upheld an opinion that blocked a Louisiana law requiring doctors to have admitting privileges at local hospitals before they can perform an abortion. The law was designed to limit abortion clinics in the state. 
In October, the court declined to even hear the case of a former Kentucky clerk who was jailed for failing to issue marriage licenses to same-sex couples. 
Now, we could get into the technical legal reasons behind those decisions, but they all essentially boil down to this: The rulings in the major cases on abortion, Obamacare and gay marriage weren't made flippantly. And once they were made, they became precedent for the court and incredibly hard to overturn.  
But don't take my word for it. Go read the opinions in the cases I mentioned. Read the analysis from legal scholars. Read the words of the justices. 
And when you finish, ask yourself this: If these conservative judges are going to behave like responsible judges then what exactly am I getting out of all these Republican votes? 
Our schools are in bad shape. Our health care system is failing. We're going to have to open a new prison just for convicted Republican lawmakers and elected officials at the rate we're going. We're at the top of the charts on poverty. And we have one of the highest death rates in the world for COVID. 
What else do we need to fail at before you'll consider voting for someone who has some idea what they plan to do? No, really, I'm asking.