Jones urges voters to select him over Tuberville
"The choice before the voters is an unprepared hyper-partisan that will add to the divide in Washington, or my proven track-record to find common ground and get things done," Jones said.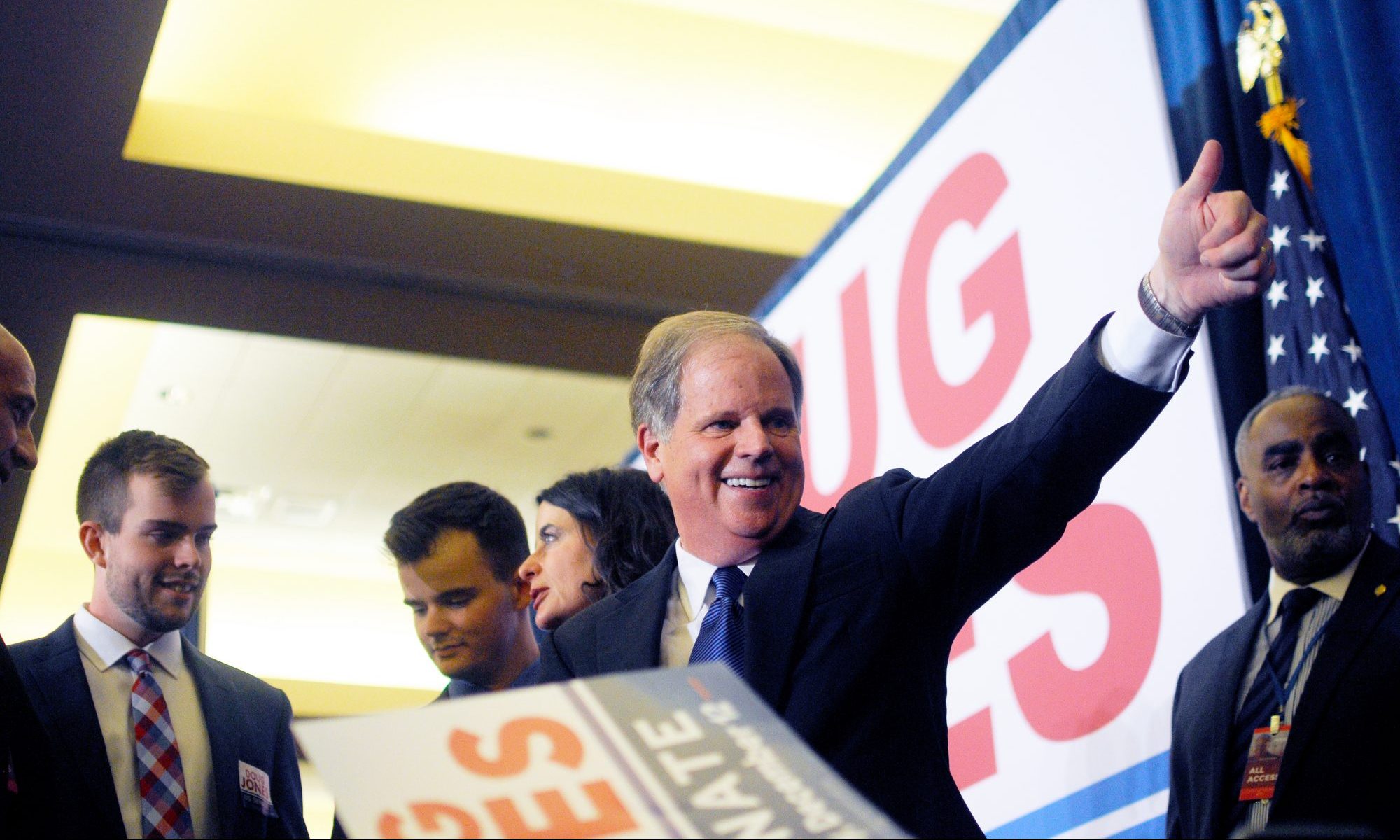 Incumbent U.S. Sen. Doug Jones, D-Alabama, urged Alabama voters to re-elect him after Republican primary voters selected former Auburn football coach Tommy Tuberville to be their Senate nominee heading toward the November general election.
"When I was elected, I promised the people of Alabama that I would put their interests first to find common ground and get things done for our state," Jones said in a statement. "Washington already has plenty of people who fight along partisan lines and nothing much seems to get done."
"I've passed seventeen bipartisan bills signed into law by President Trump and was honored by the U.S. Chamber of Commerce three times for my record of bipartisanship, leadership and pro-business support," Jones continued. "Working across the aisle, we repealed the tax on Gold Star widows after more than twenty years of partisan bickering kept thousands of families from earning the benefits they were promised. We secured relief for farmers in the Wiregrass hit hard by hurricanes and tornadoes. We're investing in rural hospitals that, without Medicaid expansion, continue to struggle despite their importance to many Alabama communities. I will always protect health care for our seniors and people with pre-existing conditions."
"That's the record I will present to the people of Alabama at a time when our country and our state face multiple crises," Jones claimed. "We are not out of the woods yet but every step of the way I will have your back and no one else's. The choice before the voters is an unprepared hyper-partisan that will add to the divide in Washington, or my proven track-record to find common ground and get things done. We can choose One Alabama and continue to move Alabama forward together and work for better health care, support our veterans, and bring back jobs from overseas."
The Alabama Democratic Party, which has been torn by internal strife for years but recently came under new leadership after the former chair was removed from her post, is promising to marshal their resources to re-elect Jones.
"Tommy Tuberville just won the Republican runoff to take on Doug Jones this fall," the ADP said in a statement. "Help us welcome him to the race like Nick Saban (not Lou, Mr. President) did in his last Iron Bowl."
Democrats are trying to convince volunteers and donors that the Senate rate is winnable.
"Doug Jones is tied 46-46," the ADP claimed. "Let's help him win. Pitch in and help us beat Tommy Tuberville, the guy who said he "wouldn't have a clue" how to deal with the Coronavirus. Want a Senator who's actually had an original thought to bring people together and get things done? Then Doug Jones is your Senator. Help us re-elect him now."
The ADP is citing a recent poll showing Tuberville leading Jones 47 to 43. The same internal polling showed Jones pulling even if there is heavy Black turnout and over 90 percent of Black voters break to Jones on election day.
The former college football coach took time in his victory speech to address his general election opponent.
"Democrat Doug Jones is running for reelection with the slogan of One Alabama," Tuberville said. "Well, you can make no mistake about it: what Doug really means is One Liberal Alabama."
Tuberville accused Jones of taking "marching orders from Joe Biden, Nancy Pelosi and Chuck Schumer and bartender AOC," and criticized Jones for voting against the confirmation of Justice Brett Kavanaugh and to "impeach Trump."
Technically Senators do not vote to impeach or not to impeach. That is a matter for the House of Representatives, of which Jones is not a member. The Senators vote, after a president has been impeached by the House, on whether to convict or not to convict. Jones voted to convict Trump on two articles of impeachment brought by the House.
Tuberville won the Republican primary runoff with 61 percent of the vote, besting former U.S. Attorney General and Alabama Sen. Jeff Sessions, who received 39 percent.
Legendary Democratic strategist James Carville has called the Tuberville and Jones race "a tossup."
Jones is the only Democrat to win any statewide political race since 2008. Jones beat former Chief Justice Roy Moore in a 2017 special election to fill the vacancy created when Trump appointed Sessions as attorney general.
Alabama GOP chair says Harris "drags the Democrats' ticket even further to the left"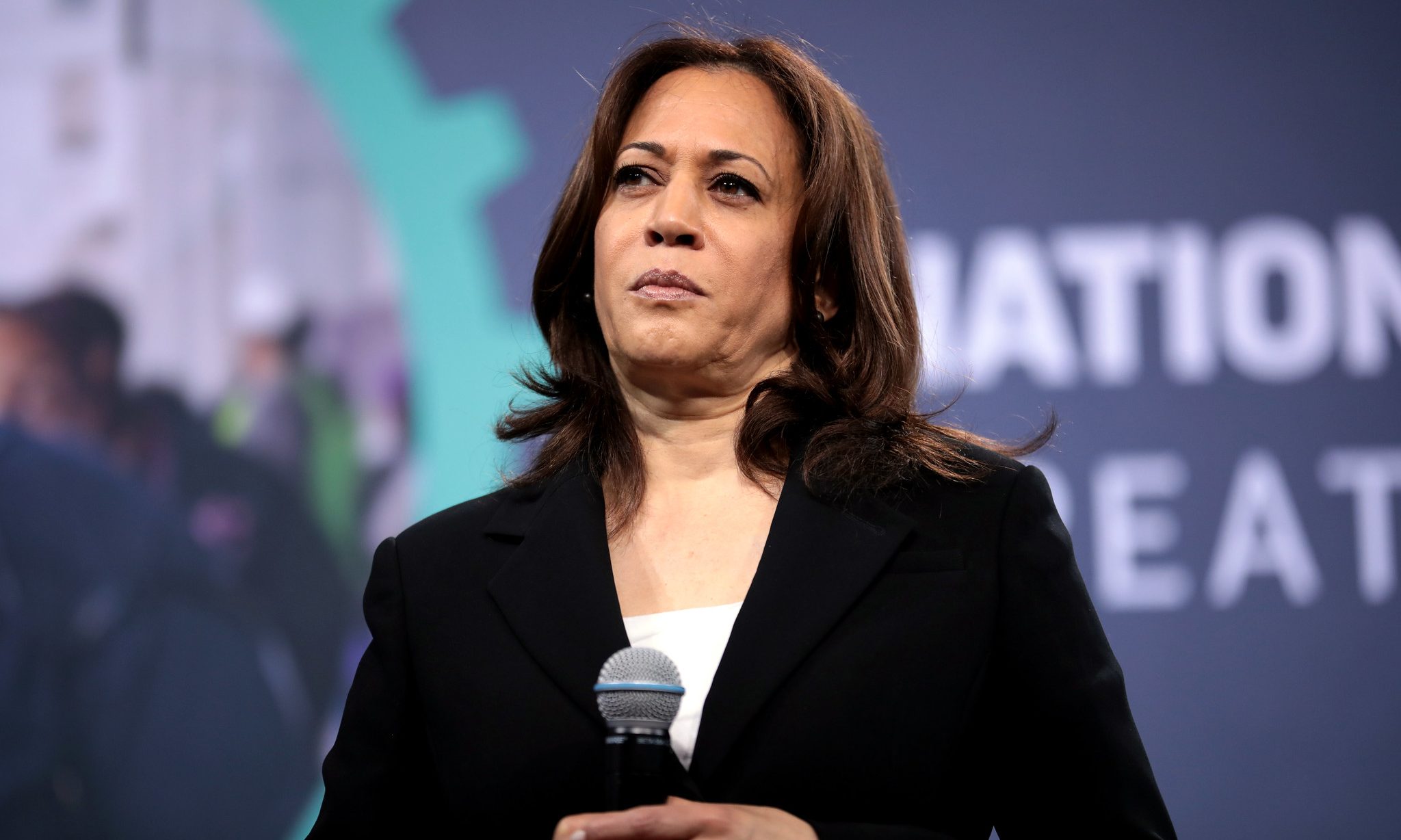 Tuesday, Alabama Republican Party Chairman Terry Lathan released a statement critical of presumed Democratic presidential nominee former Vice President Joe Biden's choice of U.S. Senator Kamala Harris (D-California) as his running mate in the November 3 general election. Biden announced the pick to supporters via text message.
"Joe Biden's VP pick drags the Democrats' ticket even further to the left," Lathan charged. "Kamala Harris was the first proud co-sponsor Bernie's Medicare for All government healthcare takeover. She's applauded efforts to defund the police and even led the charge to block meaningful police reform in the Senate. She even wants to use the federal government to ban plastic straws and to control what we eat – a move that would devastate the U.S. dairy and beef industries – all in the name of 'climate change'."
"We look forward to the clear contrast in policies in the Vice Presidential debate with Mike Pence and Senator Harris," Lathan concluded. "It will be a true mirror of the obtuse plans the Democrats want for our nation. This ticket does not represent the values of the American people. They will see through all bogus attempts by the Democrats who will pretend to move to the center. They will fail, as their policies have, and America will vote to re-elect President Trump on November 3rd."
Republican National Committee Chair Ronna Romney McDaniel similarly blasted the decision.
"A hiding, diminished, & incoherent Biden didn't just select a VP candidate, he chose the person who will actually be in charge if he were somehow able to win," Chair McDaniel said. "Harris' radical policies may be popular among liberals, but they are well outside the mainstream for most Americans."
"Kamala Harris' extreme positions, from raising taxes to abolishing private health insurance to comparing law enforcement officials to the KKK, show that the left-wing mob is controlling Joe Biden's candidacy, just like they would control him as president," McDaniel concluded.
Harris is a U.S. Senator, former 2020 presidential candidate, and former California Attorney General. Her father is an immigrant from Jamaica and her mother is an immigrant from India. She identifies as Black and is the first non-White woman to be on a major party presidential ticket. Harris is the fourth woman to appear on a major party presidential ticket. The previous nominees: 1984 Democratic VP candidate Geraldine Ferraro, 2008 Republican VP candidate Sara Palin, 2016 Democratic presidential candidate Hillary Clinton all lost in the general election.
Current Vice President Mike Pence is expected to return as President Trump's running mate.
Biden is expected to make a joint appearance with Harris on Wednesday in Delaware.
Polls taken prior to the Harris pick show Biden with a significant lead in polling, both nationally and in several key swing states. Alabama is expected to support Trump by a large margin.