Kellum holds onto Court of Criminal Court of Appeals seat
While there is still a general election on Nov. 3, Tuesday's victory effectively re-elected Kellum to her third term as no Democrat or independent qualified to run for the race.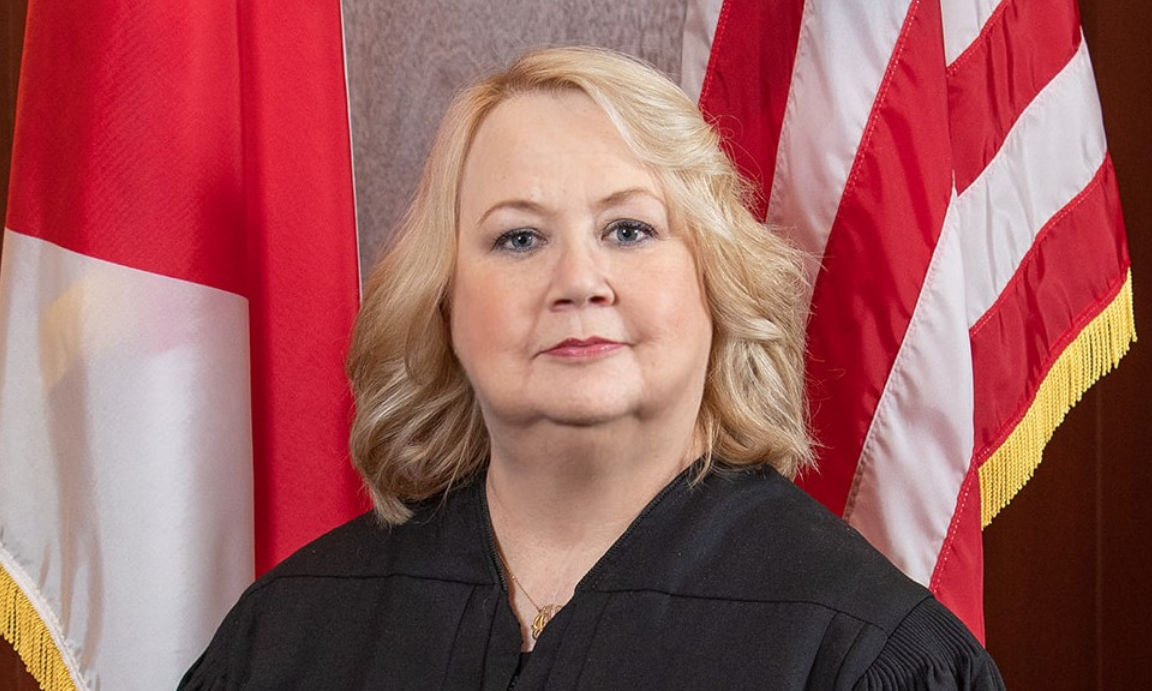 Incumbent Alabama's Court of Criminal Appeals Judge Beth Kellum won the Republican primary for her seat on the court, likely assuring that she will return to the court after the general election.
With 100 percent of precincts reporting unofficial results, Beth Kellum had 56 percent while challenger Will Smith received 44 percent.
"Thank you to everyone who made the effort to vote in today's "pandemic election," Kellum said in a statement. "It has been one of the great honors of my life to represent you on the Court of Criminal Appeals for the past 12 years. It was a hard fought race, and I am thankful for the people of Alabama and for the trust you put in me to serve the great State of Alabama. I look forward to serving you for another six years!"
Smith conceded the race in a statement.
"This Sunday, one of the hymns we sang in church was Have Faith In God. The chorus of the song has played in my mind ever since. So first and foremost, I want to thank God for giving me faith and provision along the way of this campaign journey," Smith said. "I want to thank the Republican voters who braved the unusual circumstances of this time to vote for me today. These conservative grassroots supporters have supported my campaign, defended my character and championed our sacred beliefs of faith and family and our American ideals of liberty, freedom and constitutional government."
"I am forever grateful to my wife, Laura," Smith continued. "She has been my rock and encourager. She has always been so supportive and understanding throughout the demands of this campaign journey. I love her and I am blessed to have her as my wife."
"I enjoyed traveling to the four corners of our great state and meeting so many of her wonderful people," Smith added. "This race was one of grassroots conservatives against the big money interests of Montgomery which contributed over $80,000 to the incumbent. The results of the March 3rd Republican Primary showed me trailing the two-term incumbent by a margin of 43% to 37%. It was amazing we were within 6 percentage points of the two-term incumbent despite being outspent over 15 to 1 during the primary. Today, the voters spoke and re-elected the incumbent to her third term. I congratulate Judge Kellum on her victory tonight."
Alabama Republican Party Chairman Terry Lathan issued a statement following Kellum's win for the GOP nomination for the Alabama Criminal Court of Appeals.
"While we had two exceptional candidates for the Criminal Court of Appeals, Alabama Republican voters have selected a highly qualified legal mind to be their nominee for the Alabama Criminal Court of Appeals," Lathan said. "Beth Kellum has proven herself to a be a strong judge during her previous two terms on the bench. Combined with her extensive legal career, we are confident Judge Kellum will win re-election and return to this seat on November 3rd. We look forward to her continued service with the upmost integrity and seriousness she has shown Alabama as a judge."
"We extend our gratitude to Will Smith for his willingness to serve — not just in this position but in his previous post as a Lauderdale County Commissioner," Lathan added. "He is a great example of a true statesman."
Kellum is an Alabama native who grew up in Vance in Tuscaloosa County. She graduated from Brookwood High School in 1977. She has a bachelor's degree from the University of Alabama and a law degree from the University of Alabama School of Law.
Kellum was hired in 1985 by Attorney General Charles Graddick as an assistant attorney general. She worked in the criminal appeals division where she primarily prosecuted appeals before the Court of Criminal Appeals and the Alabama Supreme Court.
She later worked as a staff attorney for the Court of Criminal Appeals from 1987 until 1990. Kellum went into private practice with the Montgomery law firm of Robison & Belser, P.A., working on a wide variety of civil and criminal cases in state and federal courts.
In 1997, she went back to the Court of Criminal Appeals to work as a senior staff attorney for the newly-elected Judge Jean Brown. She worked as a senior staff attorney for the Alabama Supreme Court from 1999 until 2001, before returning to the Court of Criminal Appeals as the senior staff attorney for then newly-elected Judge Kelli Wise.
Kellum was elected to the Court of Criminal Appeals in November 2008 and was re-elected in 2014. While there is still a general election on Nov. 3, Tuesday's victory effectively re-elected Kellum to her third term as no Democrat or independent qualified to run for the race.
Alabama is one of the few states to elect its judges in partisan elections.
DA defends imprisonment of disabled vet for marijuana charges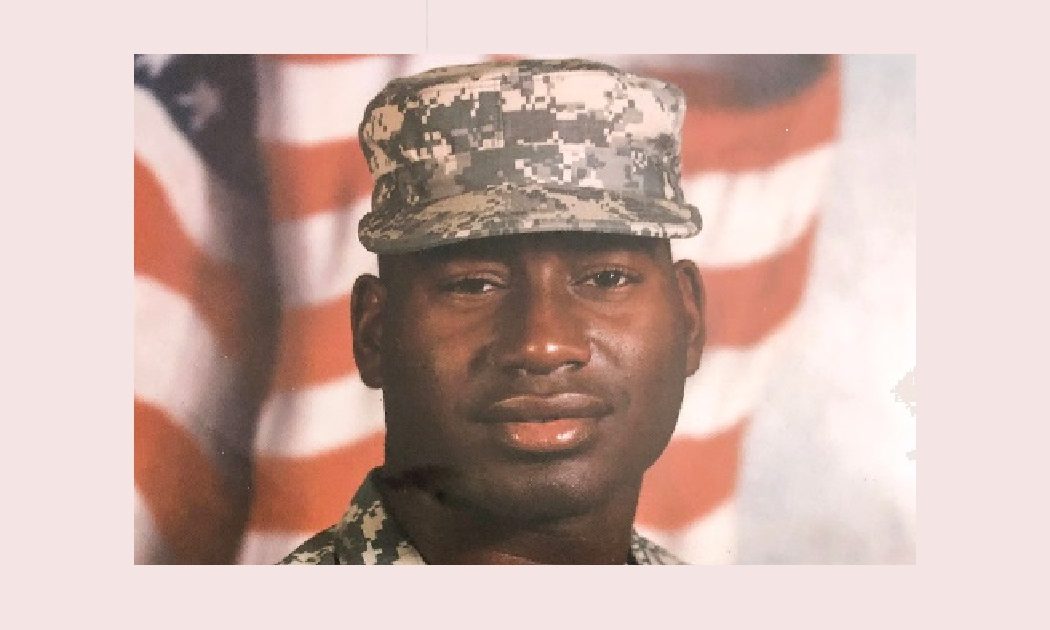 West Alabama District Attorney Andy Hamlin defended the court decision to revoke Sean Worsley's probation, sending the Black disabled veteran to state prison for 60 months on felony marijuana charges. Hamlin spoke to APR in a phone interview about the case.
Sean Worsley is a Black disabled veteran who was arrested on felony marijuana charges in Gordo in Pickens County in August 2016.
Advocates for marijuana legalization, sentencing reform and for veterans have denounced Worsley's treatment by the Alabama court system. On April 28 a circuit judge in Alabama revoked the Arizona man's Alabama probation, so he faces spending 60 months of his life as a guest of the Alabama Department of Corrections.
Hamlin is the district attorney for Alabama's Fourth Judicial Circuit, which includes Fayette, Lamar and Pickens counties.
"One thing that is being lost in this is that he was noncompliant," Hamlin said.
Hamlin said that Worsley was dismissed from the VA drug treatment program because he was noncompliant with the conditions of the program. That Worsley receive drug treatment for his marijuana addiction was a condition of his probation agreement.
"He would not conform. That is my understanding," Hamlin said.
Under Alabama law, possession of more than 2.2 pounds of marijuana is trafficking, a felony. Hamlin had considerably less than that. In non-trafficking cases there are several options that a person can be charged with. A key designation is whether the marijuana is "for personal use" or "for other than personal use." In Worsley's case, the arresting officer in Gordo made the determination that Worsley's marijuana was for "other than personal use."
Hamlin said that the arresting officer made the correct determination based on the evidence. In addition to the marijuana, Worsley had scales for measuring the marijuana and paper for rolling his own joints. The marijuana had also been removed from the prescription bottle it came in and been repackaged.
Hamlin said that the marijuana was for other than personal use was "a finding of fact. The charge was substantiated not only by the evidence; but it was spoken by the defendant in open court." Hamlin is referring to Worsley's admission of guilt when he pleaded guilty.
Worsley and his wife Eboni maintain that the marijuana was bought legally in Arizona, where Worsley had a valid medical marijuana card.
APR asked if Alabama should be locking people up for five years for something that is legal in 33 states.
"We don't make the law, we enforce it," Hamlin said of his job as district attorney. "If you want to change the law, then run for the Legislature."
APR asked why Worsley was charged with a Class C felony rather than another possible charge. Hamlin said that because it was a finding of fact that the marijuana was for other than personal use, it did not qualify to be treated as a Class D felony (which would have avoided imprisonment) or a Class A misdemeanor which could have brought a sentence of six months in the Pickens County jail. Hamlin maintained that under the sentencing guidelines, the Class C felony is the appropriate charge and is the charge it would have brought before the state passed sentencing reform in 2016.
State Sen. Cam Ward, R-Alabaster, chairs the Senate Judiciary Committee. Ward sponsored the sentencing reform legislation in 2016. He disagrees with the sentence and called it "egregious."
Ward said that wording giving law enforcement the power to determine whether the marijuana was "for personal use" or was for "other than personal use" was already in Alabama law. The sentencing reform did not add that — but did not change that.
Hamlin said that Worsley was indicted by a Pickens County Grand Jury. APR asked how many Black people were on the grand jury. Hamlin said that he could not remember and it would be a violation of the secrecy of the grand jury process to share that.
Leah Nelson with Alabama Appleseed wrote a lengthy recap of the Worsley case. In it, Eboni Worsley argues that she has had to assume the role of Sean Worsley's guardian following his being wounded in the Iraq War and his post-traumatic stress disorder.
APR asked Hamlin if he had a professional evaluate Worsley's competency to stand trial and to enter into that plea agreement.
"No, because it was never alleged that he was not competent to stand trial," Hamlin said. "He was very cognizant and coherent. If I thought he was entering a plea involuntarily I would not have gone through with it."
"An assessment has never been done," Hamlin said, because the defense never asked for it. It is up to the defense to request that.
APR asked if Worsley had competent legal counsel.
Hamlin said that Worsley was represented not only by a court appointed attorney, but his family hired an attorney out of Birmingham to represent him.
APR asked: this all began in 2016 when Chris McCool was the DA. He is now on the Criminal Court of Appeals. Did you inherit this case from the previous DA?
Hamlin said that he was the assistant DA under McCool and actually handled this case then. While DA, like judge, is an elected position in Alabama, Hamlin was appointed DA to fill the vacancy by Gov. Kay Ivey.
"He went to prison out of a probation revocation," Hamlin said. "If he had gotten into some kind of treatment we absolutely would not be here."
"This was the last resort with his probation revocation," Hamlin said. "Talk to his Arizona probation officer. The reason we are here is because of his actions."
"I am sympathetic with the situation," Hamlin insisted.
APR said that we talked with a PTSD counselor on Monday who said that many of his clients with PTSD use marijuana to self-medicate their symptoms.
"I have great respect for him and his service, but the rule of law has to be maintained," Hamlin told APR.
APR asked: some have suggested that Worsley received worse treatment from the court system than a white person would.
"That is an absolute pile of crap," Hamlin said. "That is ridiculous and insulting that they would even say that."
APR asked if Hamlin has sent anybody else to state prison on felony marijuana charges.
"Yes, I have," Hamlin said.
Hamlin shared the court order revoking Worsley's probation:
"The Defendant admitted violating the terms of his/her probation as alleged by the State. The Court further notes that this was the Defendant's 4th felony conviction. The Defendant was previously allowed to participate in a drug rehabilitation program but refused to comply with program requirements and had failed to report to probation for over two years. Upon consideration of the evidence presented by the State at the Defendant's probation revocation hearing, the Court finds the above-named Defendant to be in violation of the above listed probation condition(s) and the Court is reasonably satisfied from the evidence that a violation of the conditions or regulations of probation occurred as specified in the Order of Probation, of which the Defendant has received a written copy. Accordingly, the Defendant's probation is hereby REVOKED. The Defendant shall receive credit for all time served on this charge. DONE this 28th day of April, 2020."
Chey Garrigan is the chief executive director of the Alabama Cannabis Industry Association. Garrigan said that Worsley should not spend years of his life in Alabama's dangerous and overcrowded prison system.
"The events that led to the imprisonment of Sean Worley, is NOT the FOCUS!" Garrigan said. "The focus is Alabama needs a medical cannabis program to include: the immediate release of non-violent offenders with any type of marijuana charges."
"Sean Worsley matters," Garrigan said. "A medical cannabis program in Alabama will boost the economy and create high paying jobs. If Alabama had a medical cannabis program, he would most likely not be imprisoned today."
Garrigan is urging the court to commute the remainder of Worsley's sentence and release him on time served.
Ward estimates that out of the 23,000 inmates in the Alabama Department of Corrections, 60 or 70 are there for marijuana charges only. Most of those are for trafficking.
Michael Fritz is the general counsel for the ALCIA.
"The ALCIA is fighting to allow those already suffering to have access to proper medication without the fear of becoming a felon," Fritz said. "Sean Worsley is a prime example of why we are fighting. Medical Marijuana can help our veterans that suffer from PTSD, anxiety as well as pain from physically disabilities."
Hamlin said that Worsley now has six felony convictions in multiple states.