Opinion | Who is K.B. Forbes? The answer isn't hard to find or all that unexpected
Forbes appears to be that guy who hangs around the periphery of politics and business. That guy who makes his money in mysterious ways. Who is aligned with this person or group one day, their sworn enemy the next.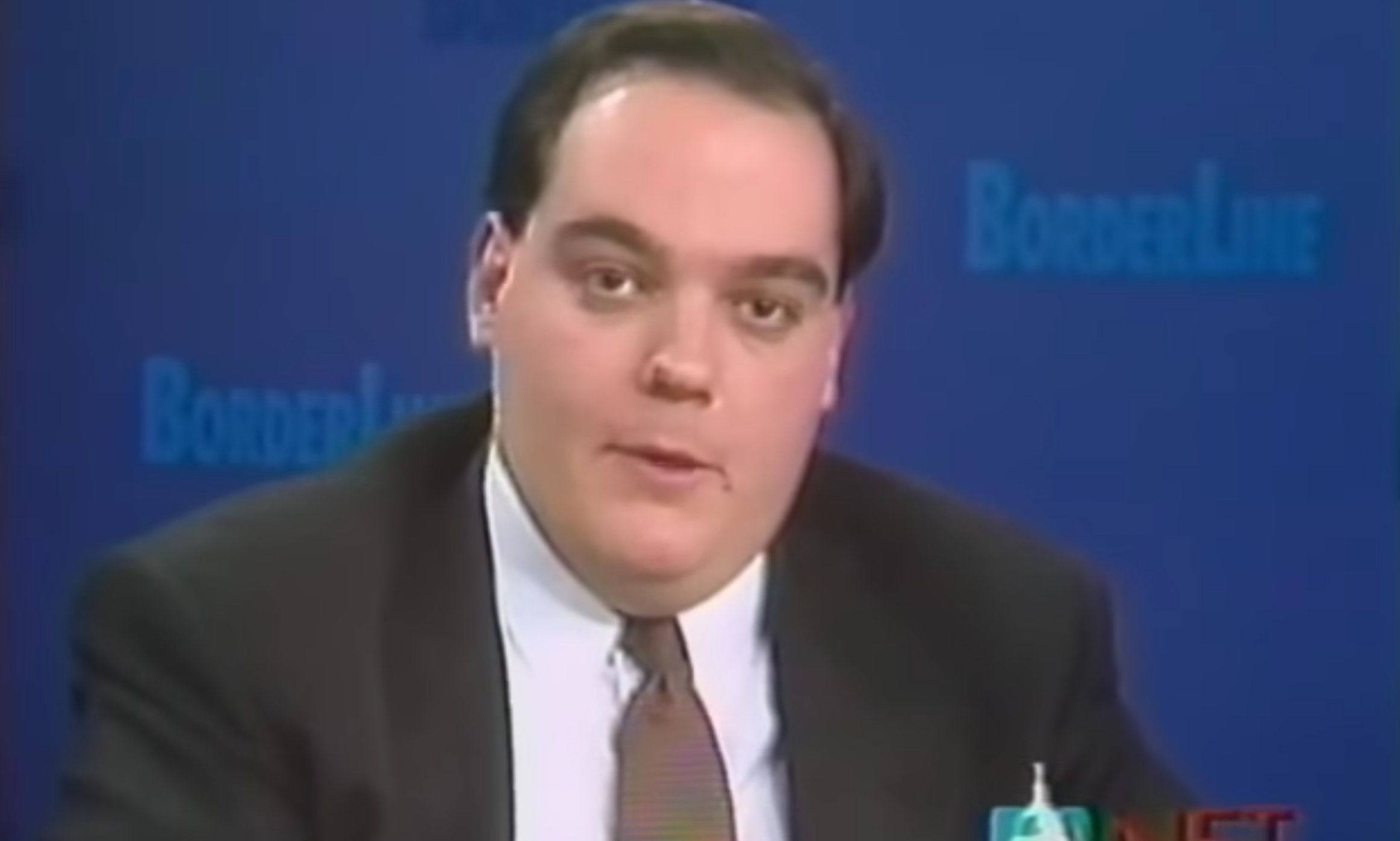 You probably don't know K.B. Forbes, but you know who he is. Unless you're a journalist in the state of Alabama — or maybe Florida or California or Colorado — you've likely never dealt with Forbes, who serves as the executive director of Consejo de Latinos Unidos and as the publisher of the "BanBalch" blog. 
If you do happen to be a journalist — or just someone with a camera and a website that attracts a few eyeballs — you probably do know Forbes, or at least have read through one of his many emails, maybe even ventured over to the blog to read through the various allegations of corruption and horrors against the Balch & Bingham law firm. 
I like that blog. Mainly because I've never been a big Balch & Bingham fan, and generally believe that firm is a blight upon the state. So, that blog, on which Forbes writes and writes about the nefarious practices of Balch attorneys in a supposed effort to defend his attorney friend, is a fun read for me. 
But the other day, following a lengthy story written by my boss and APR publisher Bill Britt that questioned the funding behind Forbes and his website, I started to wonder: Just who is this guy? Well, that wasn't hard to figure out. There's plenty of information on him out there, readily available through a simple Google search of his name. 
And as it turns out, I knew exactly who Forbes was. And you do too. 
Forbes appears to be that guy who hangs around the periphery of politics and business. That guy who makes his money in mysterious ways. Who is aligned with this person or group one day, their sworn enemy the next. 
A piece of political putty, apparently completely devoid of deeply held beliefs, and willing to be molded into whatever form best fits his next clients.
He's a guy who one year is working on the anti-immigration campaign of rightwinger Pat Buchanan and a few years later is running a nonprofit allegedly devoted to protecting the rights of Latino immigrants. 
He's the guy fighting for minorities and tackling racial injustices in Alabama, while at the same time publishing arguably racist, doctored images of a black lawmaker and his wife. 
He's the guy who is allegedly running a nonprofit that goes after hospitals for overcharging uninsured immigrants, but who, numerous publications and critics have alleged publicly, is possibly using that nonprofit to aid himself and the insurance company owner he used to work for. 
Forbes, of course, likely denies this. I don't know that for certain. I sent him a lengthy email explaining exactly what I found through the Internet searches and quite bluntly telling him what those findings led me to believe — that his "BanBalch" website looked like a shakedown attempt. He didn't respond. 
But being accused of shakedowns isn't new for Forbes — primarily for the benefit of his former boss, J. Patrick Rooney, an insurance company owner. 
According to numerous stories over the years in a variety of publications, it is generally believed that Forbes started CDLU as a front operation. With Rooney's initial financial backing — which Forbes has admitted in the past — CDLU started in 2001 targeting hospitals for their overcharging of uninsured patients and demanding that patients be charged equally. 
Noble work, right? Well, certainly, except that work also just happened to benefit the insurance company operated by Rooney, driving down costs and raking in millions for the multi-millionaire.
For example, Rooney's relatively small insurance company allegedly owed Tenet Health millions of dollars in unpaid bills for clients. According to Business Week, CDLU went after Tenet in 2003 over the hospital's collections practices, filing 10 lawsuits. However, according to the Business Week story, when Tenet agreed to forgive Rooney's debt, CDLU dropped every lawsuit. 
Forbes, of course, has denied the connection between CDLU and Rooney, saying that Rooney provided him the startup money for CDLU — some $100,000 — and nothing more. But an investigation by Roll Call in 2005 found that Rooney had registered the domains for numerous websites that CDLU set up to attack hospitals, including two that were attempting to obtain back payments from Rooney's insurance company. 
Forbes said that was all just a simple mistake. A "programmer" entered the wrong registrant when creating the websites, he told Roll Call. 
But there's more. 
In 2005, when a U.S. House committee began looking into the practice of hospitals overcharging the uninsured, a list of questions was sent by the committee chair to the CEO of Tenet. Among the questions, the committee wanted to know about Tenet's specific settlement with CDLU and Forbes. In a response, Tenet CEO Trevor Fetter acknowledged that it essentially paid Forbes, setting up a system in which it paid him for speaking engagements and funded his travel. 
That setup is suspiciously similar to what Forbes seems to be doing now with his Ban Balch website, as he pushes embarrassing stories and attacks the law firm's clients. He has bragged about driving business away and has openly asked if it wouldn't be better for Balch to pay him to go away. 
In a response to several questions I sent him, Forbes denied that he could be paid to shut down his website and said he refused alleged attempts by Balch attorneys to include CDLU and the website in negotiations with attorney Burt Newsome.  
Newsome's grievance with Balch, which appears to be a legit complaint that highlights Balch's notoriously awful tactics, is Forbes' stated reason for starting his blog and going so heavily after Balch. He claims he met Newsome when their wives started participating in the same online moms' group and became friends. He heard Newsome's tale of how he was wronged by Balch and decided to devote CDLU's resources to exposing the law firm. 
Which sounds nice, except, CDLU's stated purpose is to advocate for the uninsured and Latinos facing wrongs. All of its previous work has been in those areas. 
The sudden shift to taking on a law firm over one man's grievance seems … a convenient pivot that has allowed Forbes to use the media connections and resources of CDLU to apply pressure on Balch and its clients. 
And in the process, Forbes has seemingly abandoned the organization's goal of protecting minorities. In a series of posts about an alleged "star chamber" hearing set up for Balch by Jefferson County Circuit Court Judge Carole Smitherman, Forbes attacked Smitherman, wife of state Sen. Rodger Smitherman, calling her "corrupt," "worthless" and "stupid." 
Accompanying one post on the blog was a doctored photo of Carole and Rodger Smitherman that can only be described as racist. It depicts the Smithermans wearing striped jail uniforms.
But then, maybe it shouldn't be a surprise that Forbes would have such a blindspot, given his work prior to starting CDLU. 
Serving as a spokesman for the presidential campaigns of Pat Buchanan and Steve Forbes (no relation), one of Forbes' pet projects and his area of emphasis in dozens of interviews was on the dangers of illegal immigration and the threats that immigrants pose. 
Less than five years before starting an organization allegedly focused on ensuring the health care of immigrants, Forbes was actively fighting against those same immigrants receiving benefits. A clip of Forbes' appearance on a TV show shows him criticizing then-presidential candidate Bob Dole for not hitting illegal immigration harder or making it a bigger issue in the campaign. 
Prior to that, Forbes' rhetoric on immigration was even stronger. As a young advocate in the late 1980s in his hometown of San Marino, California, Forbes attempted to get the city council to pass an ordinance making English the city's official language — an ordinance he openly acknowledged was aimed at the city's growing Asian immigrant population. 
At the meeting, according to a Los Angeles Times story, Forbes exclaimed that the city was being "overrun by foreigners." He was shouted down by attendees. 
But Forbes would be back. And later, he would be pushing anti-immigrant rhetoric focused on Hispanics, because that's what he was paid to do. And then pushing for immigrant welfare, because that's what he was paid to do. And then pushing for hospital pricing reform that just so happened to benefit his former boss, because that's what he was paid to do. 
And really, after all the questions about Forbes, there's probably only one that matters. Because, as I said at the start, we all have a pretty good idea who Forbes is. 
The only question is who's paying him.
Opinion | Someone should be fired for Decatur's racist housing practices
Did you know that all Black people hate living in high-rise towers? Or that all Black people like to sit on their porches, and come and go easily? 
I was unaware of these common traits shared by all Black people until this morning, when I read a news story in the Decatur Daily and then read a lengthy report from the U.S. Department of Housing and Urban Development (HUD) that detailed the insanely racist practices of the Decatur Housing Authority. 
Now, before we go much further here, I should warn some of you that this is going to shatter your beliefs that racism is mostly dead and that widespread, government-sponsored racism doesn't exist, or is over-hyped by media attempting to shame all white people. Those views were ignorant, offensive and easily disproved anyway, but this story is going to cause you some sleepless nights. 
Here are the basic details: In Decatur, there are three options for low-income, elderly housing. There are two high-rise apartment buildings that sit beside the Tennessee River and offer tenants various activities and beautiful views of the river. There is also another group of garden-style apartments several miles away, located in a less desirable and impoverished area of Decatur, where crime rates are high and property values low, and there are no activities and no gorgeous views. 
In the beautiful high-rise buildings, the tenants are 94 percent white. 
In the very-much-not-beautiful apartments, the tenants are 100 percent Black. 
If you think this to be a mere accident, it was not. Decatur Housing Authority employees admitted to the segregation practices, in which they routinely bypassed Black applicants on the waiting lists at the high-rise buildings and placed white tenants in the rooms instead. 
The HUD review noted numerous instances of this occurring during the compliance review period. In other words, the people at the Decatur Housing Authority continued this racist nonsense even when they knew HUD was watching. 
And it's actually worse than that. Because DHA was warned back in 2017 that its segregation practices were illegal, and that serious changes and improvements needed to be made to its housing and placement practices. 
DHA did nothing. 
HUD officials found that one Black applicant remained on the waiting list for a room at the high-rise buildings for nearly 2,000 days. 
That's more than five years.
And when the HUD investigators asked about these practices and about the obviously segregated housing situation, DHA employees told them: "Black elderly tenants do not like to live in high-rise buildings. They prefer to live in garden-style units so they can sit on their porch and come and go as they please." 
All Black tenants … Lordy. 
The HUD report sums this up nicely: "It is unclear how the (DHA) staff reached this conclusion."
If you're wondering, absolutely no one in Decatur has taken responsibility for this monumental embarrassment. And as of late Tuesday evening, no one has been held accountable. 
Decatur Mayor Tab Bowling ducked questions about the issue, despite the fact he is responsible for appointing some members of the DHA board. 
One of those board members, chairman James Ridgeway, ran from the problem too, telling the Daily that he "doesn't oversee the thing," meaning DHA, and that he's just a board member. 
Ridgeway went on to say that even though the board does have authority to hire and fire the people in charge of DHA — executive director Andy Holloway and housing director Jeff Snead — there are no plans to do so. 
"We don't have nothing against them. They've done a good job," Ridgeway said. 
They actually didn't. According to a spokesperson for HUD, the Decatur Housing Authority operated the absolute worst, most racist housing agency in the entire country. 
To rectify the situation, Decatur will pay out $200,000 in fines and will be forced to make improvements to bring the apartments up to decent standards and provide the additional services that are available in the highrises. 
All told, it will cost the city, and its taxpayers, millions of dollars. And it will have left hundreds of Black residents living in substandard housing, and suffering the indignity of being shuffled off to less desirable homes because of the color of their skin. 
Someone should answer for that.