Leaders react to passing of Alabama native John Lewis
Below are several reactions from leaders about the passing of Congressman John Lewis, a civil rights icon.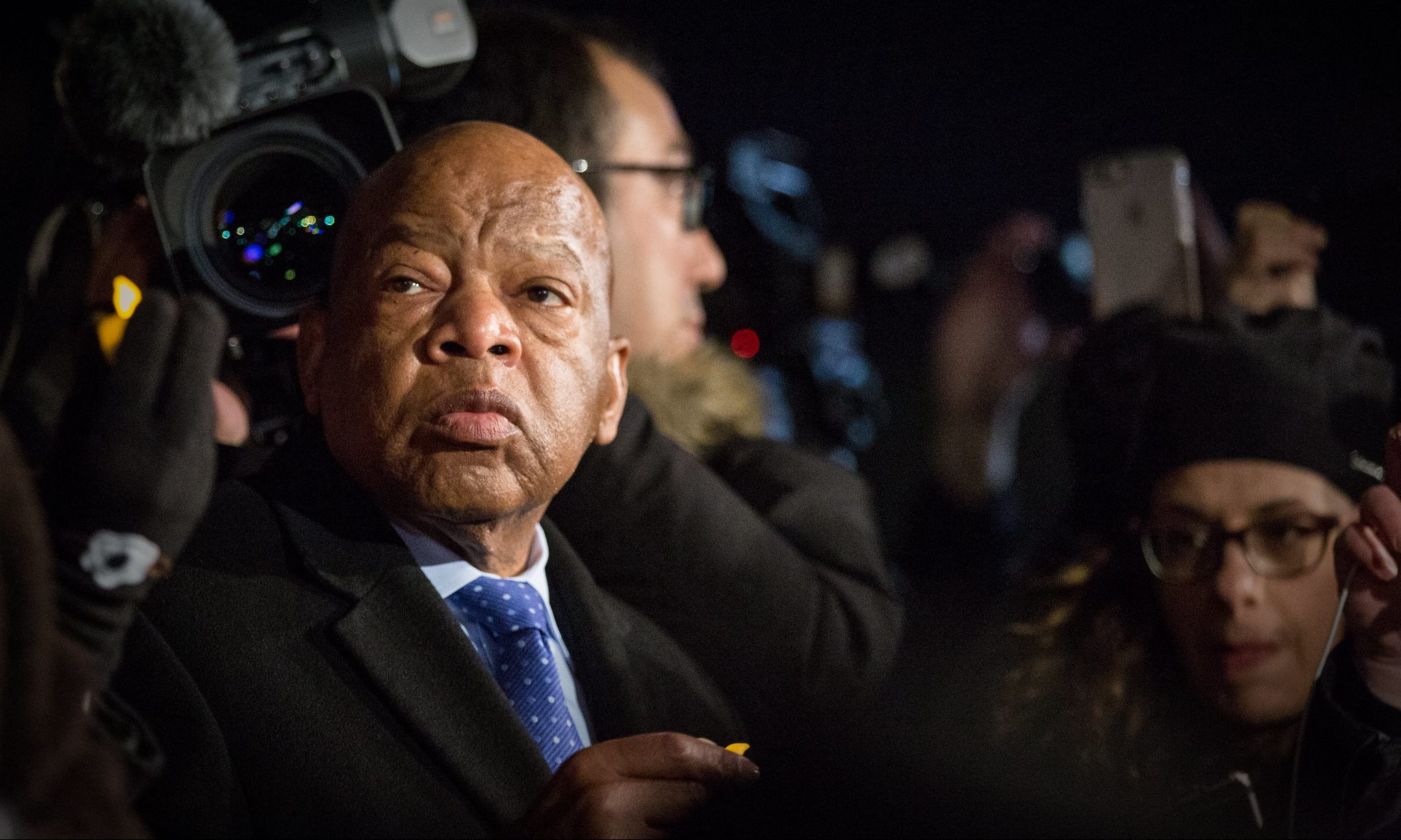 Alabama native turned Civil Rights Movement leader and Georgia Congressman John Lewis has died. Lewis grew up on a farm outside of Troy, where his family were sharecroppers. At 21, he became a Freedom Rider. At 23, he was the youngest speaker at the 1963 March on Washington. He was a close colleague of Dr. Martin Luther King Jr. in the Civil Rights Movement. King affectionately referred to him as "the boy from Troy."
Lewis and the Southern Christian Leadership Conference's Hosea Williams organized the first Selma to Montgomery voting rights march. Then-Alabama Gov. George Wallace ordered the then all-white Alabama State Troopers to stop Lewis and about 600 marchers. On March 7, 1965, the State Troopers, local law enforcement and hundreds of white citizen volunteers attacked Lewis and the other voting rights marchers when they attempted to cross the Edmund Pettus Bridge in Selma.
Below are some reactions to Lewis's passing.
U.S. Sen. Doug Jones
"While this news is nothing short of heart-breaking, the pain we all feel at this loss is evident of the deep love, appreciation, and respect we have for John Lewis. As a son of Troy, Alabama, he loved our country with all of his heart and set out to make it a stronger, more democratic, more equal, more just nation for every person. To persevere toward that end in the face of the hate and violence he so often faced is a testament to his strength of both character and heart. John was a dear friend to my wife Louise and me, and we are both profoundly grateful to have had him in our lives. John's life has long represented an unbroken thread from a painful past to a more hopeful future. He gave us all a reason to hope. More importantly, he gave us the courage to pursue the bright future we all want for our children. As we begin to grapple with a world without him, we must face the challenges of this moment with the same grit and perseverance he embodied. We are charged with picking up the torch and continuing the fight for justice and equality that was his life's work. John was called the 'conscience of Congress.' May the conscience of all in Congress and the Senate be awakened by his passing to finish John's efforts to restore integrity to the Voting Rights Act. John often encouraged getting into a little 'good trouble for a righteous cause' and he pursued the cause of racial justice with love, and as a uniter, not a divider. He taught me that heroes walk among us, and that true heroes are those that bring us together. We lost a true American hero today."
Alabama Gov. Kay Ivey
"Our country has lost one of its most beloved Civil Rights leaders. I join my fellow Alabamians & the nation in mourning the death of Rep. John Lewis. He dedicated his life to serving his community & advocating for others. We'll forever remember his heroism & his enduring legacy."
Congresswoman Terri Sewell
"My heart breaks for the passing of my dear friend and mentor Congressman John Lewis, but my spirit soars for an angel walked among us and we were all touched by his greatness. He forever changed Selma and this nation. May we finish his life's work and restore the Voting Rights Act. Congressman John Lewis was a beacon of light, hope and inspiration throughout his life. To be in his presence was to experience love, whole-hearted and without exception. Though he was so often met with hatred, violence and racial terrorism, it never permeated his being. He remained until his passing a faithful servant-leader, whose righteousness, kindness and vision for a more equitable future inspired all who were blessed to know him. I am honored to have been able to call him a mentor and colleague and, above all, a friend. On Bloody Sunday in 1965, John was confronted by Alabama state troopers and their dogs, but he was determined to fight for equality and justice, putting his own life on the line in the service of others and a vision for a brighter future. So many times did John cross bridges, insisting that our nation live up to the promises enshrined in our constitution. As he always said, he gave a little blood on Selma bridge, but he also bridged the gaps that so often divide our political parties, working every day for a more just America. John believed firmly that the best days of our nation lie ahead of us. It is his unwavering optimism that I will continue to call upon in moments of challenge and hardship. While John has left this earth, his legacy fighting for equality and justice lives on. I hope that our nation – and our leaders – will unite behind the cause most dear to John: voting rights. We must restore the Voting Rights Act of 1965 to its full strength so that every American – regardless of color – is able to make their voice heard at the ballot box. John, the 'boy from Troy,' was the conscience of the Congress. He will be dearly missed."
Alabama House Minority Leader Anthony Daniels
"Last night,this heaviness of heart could only be lifted by thoughts of the inspiring legacy of a life rooted and lived in public service. Rep. Lewis is a native son, a global giant, and an American hero. As Alabamians, we are only beginning to feel the impact of this great loss."
Alabama Democratic Party
Rep. John Lewis "is one of the finest men ever to come from our state. Our condolences to his family, friends, and the many whose lives he made better and brighter. 'Weeping may tarry for the night, but joy comes in the morning.' He taught us never to back down from 'Good Trouble.'"
Alabama Secretary of State John Merrill
"Last night, America lost one of her most beloved and courageous heroes, Congressman John Lewis, who leaves behind a legacy of determination, change, and equality. A native of rural Pike County in Southeast Alabama, Congressman John Lewis grew up experiencing firsthand the difficulties and disparities of racism at the time. Recognizing the need for change, John Lewis set out on a journey to achieve equality for all people through his commitment to non-violent social change. Dedicated to both education and activism, he recruited hundreds to make that change happen through sit-ins at lunch counters and by crossing the Edmund Pettus Bridge, where he so bravely led hundreds more than fifty-five years ago during the March from Selma to Montgomery. Teaching others about the movement that unfolded right here in Alabama, Congressman Lewis was one of our greatest civil rights champions! John Lewis's legacy serves as a reminder of our past and the long way we have come in this struggle and all we have accomplished! However, we can never forget the work to be done and the long way we have to go. He once said, 'If you see something that is not right, not fair, not just, you have a moral obligation to do something about it." And those words still ring true today. During our many visits together, he always left me wanting to do more to ensure that every person, regardless of race, religion, gender, or status, had the opportunity to vote in free and fair elections! These conversations are forever ingrained in my memory. I will always cherish his friendship and the example he set for me and everyone that is interested in leaving our community, state, nation, and world better than we found it! His family, friends, colleagues and all people who desire peace, justice, and equality are in our thoughts and prayers."
Sherrilyn Ifill, president of the NAACP Legal Defense and Education Fund
"I don't know of another leader in this country with the moral standing of Rep. John Lewis. His life and work helped shape the best of our national identity. We revered him not only for his work and sacrifices during the Civil Rights Movement, but because of his unending, stubborn, brilliant determination to press for justice and equality in this country. There was no cynicism in John Lewis; no hint of despair even in the darkest moments. Instead, he showed up relentlessly with commitment and determination – but also love, and joy and unwavering dedication to the principles of non-violence. He spoke up and sat-in and stood on the front lines – and risked it all. This country – every single person in this country – owes a debt of gratitude to John Lewis that we can only begin to repay by following his demand that we do more as citizens. That we 'get in the way.' That we 'speak out when we see injustice' and that we keep our 'eyes on the prize.'"
Margaret Huang, president and CEO of the Southern Poverty Law Center
"With extreme sorrow, the entire SPLC family mourns the passing of Congressman John Lewis. An Alabama native, he was a transformative figure. He was a hero, a man of extraordinary courage and a true American patriot. On May 4, 1961, the Freedom Riders boarded a bus in Washington, D.C., to travel through the Deep South after the U.S. Supreme Court decision in Boynton v. Virginia, which found segregation of interstate transportation, including bus terminals, unconstitutional. The future congressman was one of the brave Freedom Riders. When they arrived at Rock Hill, S.C., a few days later, 21-year-old Lewis was assaulted as he attempted to enter a whites-only waiting room. Before their ride ended, Lewis would be arrested in Birmingham and beaten in Montgomery, Alabama. His response to the assaults showed his strength of character and gave us a glimpse of the person he would become. Congressman Lewis was not only a valiant hero combatting Jim Crow, but he was also a leading figure in the movement for racial justice, pushing Congress and presidents to act with moral integrity against all forms of injustice. His dedication to racial equality and justice was unmatched, and we owe a debt of gratitude to his tireless work to achieve full equality. The SPLC will always cherish his support. Together with the American people, we celebrate the life of John Lewis and recommit to his call to get into 'good trouble, necessary trouble,' by standing up to injustice. He embodied the best all of us can become. In his own words, 'You can do it. You must do it. Not just for yourselves but for generations yet unborn.'"
Terry Lathan, Alabama Republican Party Chair
"As history continues to write about John Lewis, it will highlight a warrior who used a bridge as a simple but powerful reminder that all men and women are created equal. His quiet demeanor was overshadowed by his larger than life boldness. His courageous footsteps were heard around the world. I had the honor of meeting Rep. Lewis at the 50th Anniversary of Selma to Montgomery March. We shared that while we differed in parties, as Americans we stood together as brother and sister recognizing that our freedoms are colorblind. No one has control of the color of their skin, but we all have control of our actions. His actions without violence are etched in history as role modeling equality through peace. Rep. Lewis now lovingly marches in God's army while we are tasked with loving and working together to end racism through our hearts- to listen, learn and love. May we all continue to peacefully change the world with our own steps as we honor the life of John Lewis."
Redemption not revenge drives Tuberville supporter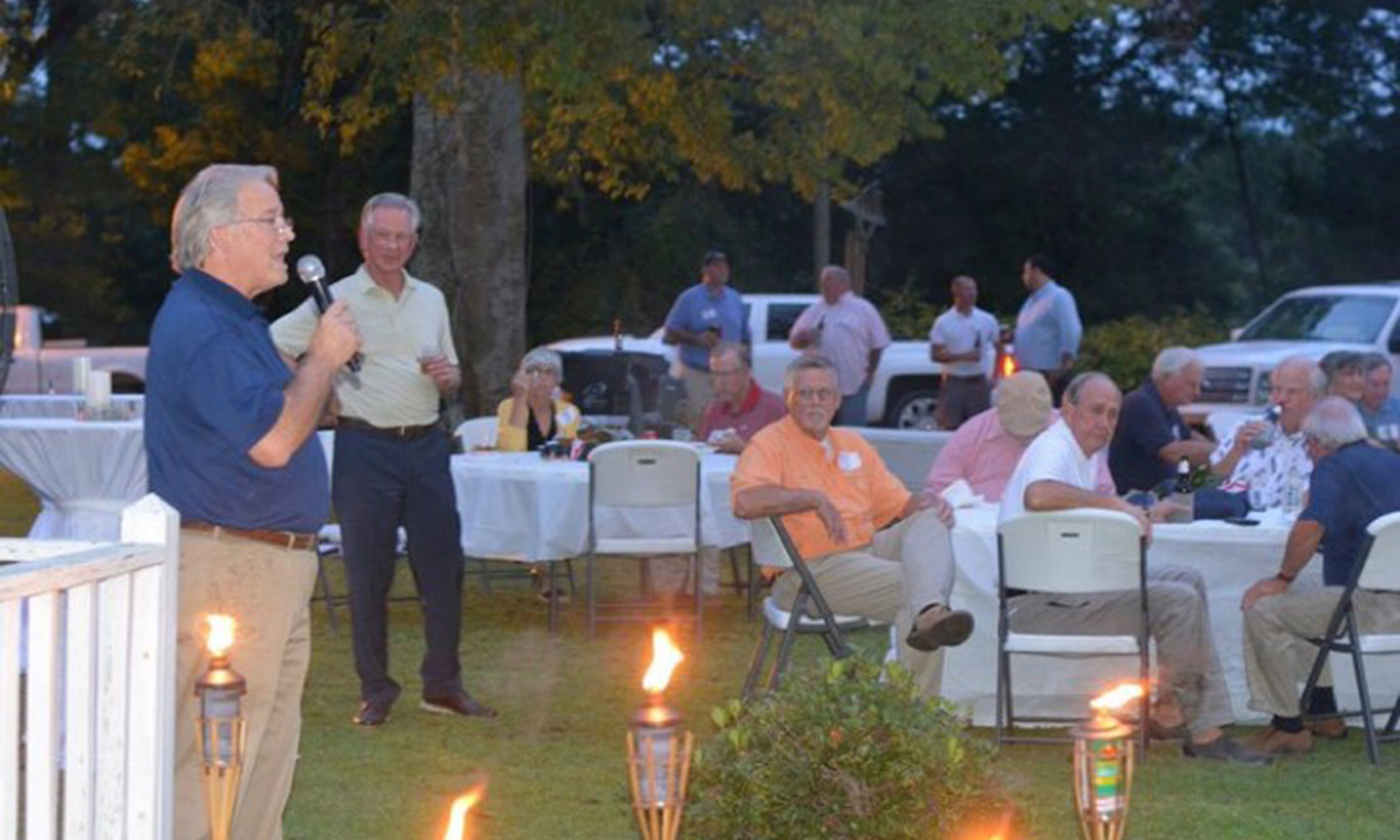 It would make for a great political story if Edgar McGraw hated Jeff Sessions. In fact, it would be the kind of legendary story of revenge that TV movies are built around.
This man, Edgar McGraw, is arrested on drug distribution charges in 1986 and prosecuted by then-U.S. Attorney Jeff Sessions. Sessions takes everything from McGraw and gives gleeful media interviews bragging about the arrest and seizures of McGraw's property.
McGraw gets out of prison, rebuilds his life and becomes a respected, successful business owner. All the while, biding his time until the day he can exact revenge upon Sessions.
One day in 2020, he sees his chance: A former college football coach in a football-crazed state is running against Sessions for U.S. Senate. McGraw throws some money to the coach, hosts a fundraiser for him.
And the coach does the unthinkable. He upsets the 30-year politician. With McGraw's help, Jeff Sessions' career is over.
McGraw smiles.
But real life ain't like the movies.
And in real life, Edgar McGraw has none of these dreams of revenge. He holds no ill will. He wasn't gleeful the night Sessions lost, instead he was glad his friend Tommy Tuberville won. And he didn't back Tuberville because he was running against Sessions, but because McGraw and Tuberville were friends long before Tuberville dipped a toe into politics.
That's life, I guess. You go looking for a revenge story and end up with a redemption story.
"(The conviction) is water under the bridge to me," McGraw said. "I made my fair share of mistakes, I paid the price, and I have moved on with my life. I believe every single person makes mistakes in life, but how you respond to those mistakes and live life afterward is what really matters. As Dr. Tony Evans says 'everyone is going to get knocked down in life in one way or another, what's important is how you get back up.'
"I never look back, that is just my personality. Just like you don't drive a car looking in the rear-view mirror, I am always looking forward."
I first heard about McGraw's history a week ago, when someone sent me photos of Tuberville speaking at an event, McGraw standing by his side. McGraw was labeled a "felon" in a description with the picture, and that piqued my interest.
I read through a few newspaper articles about his arrest in the 1980s on drug distribution charges, and I thought it was possibly one of the craziest things I've come across in quite some time.
Basically, the story is this: McGraw, who was a successful businessman in Camden even in the 1980s, conspired with a handful of people to fly about $2 million worth of marijuana from Jamaica to a private air strip in Camden. The weed was going to McGraw's farm, according to court records, where it would have been distributed and sold.
It never made it.
Drug dealers apparently aren't great at physics, and $2 million in 1980 bought a lot of marijuana — approximately 1,400 pounds — that needed to be equally distributed around the small plane. Instead, according to media reports, the guys in Jamaica — McGraw wasn't one of them — failed to secure the load and it all shifted to the tail of the plane. The plane crashed into a marsh on takeoff.
Still, Sessions and the U.S. Attorney's Office were able to build a case with several informants and by flipping witnesses. And they went hard after McGraw, who maintained that he had a limited role. The federal jury that convicted McGraw of conspiracy to distribute also acquitted him of conspiring to import the weed, so there was obviously some gray area.
Regardless, Sessions went after McGraw's property, utilizing recent and broad changes to asset seizure laws in the late-1980s that allowed prosecutors to tie virtually any property to drug money and then seize it. The federal government, with little evidence, took McGraw's motel, the Southern Inn in Camden. It was one of the biggest asset seizures in the country at the time.
McGraw ended up being sentenced to 15 years in prison. He served less than half of that and prison records show he was released in 1992.
When I learned of McGraw's history, I tweeted a couple of the newspaper clippings and speculated that McGraw had thoroughly enjoyed Tuberville ending Sessions' political career. Because, I mean, Sessions took the guy's motel — for marijuana that didn't even get here.
He has to hate him, right?
Then I emailed McGraw to ask if he'd be willing to talk to me about it. I expected one of two things to occur: Either he would ignore me altogether or he'd accept the interview and express his great personal satisfaction.
He did neither.
Instead, McGraw told me the same story that he's been telling at the Christmas party for Camden work release inmates. He volunteers with a Christian ministry that works with the prisoners. And each year, McGraw, who now is best known as part owner of the McGraw-Webb Chevrolet dealership in Camden, stands up in front of those inmates and lets them know that there is a pathway to redemption. To a better life. To a happy life.
"What happened coming up on almost 35 years ago, seems like a lifetime ago," McGraw said. "My faith grew immeasurably during those years and the Lord has blessed me immensely since. I have been happily married for 27 years and I have three wonderful children; 26, 25 and 21 years old. I would want people to know to not let the past mistakes in life mold you. Brokenness can be a breakthrough.
"I feel like I am one of the most blessed people in the world and I give God all the credit. I would hope that I would be thought of as someone who came back home, worked very hard and served his community, church, and family to the absolute best of my God given ability."
As far as his dealings with Sessions, McGraw said he's had very little. While he clearly disagrees with Sessions' decisions in his case — all McGraw would say is that he'd leave that up to Sessions to answer for — he said he's spoken to the former U.S. AG just once in the past three decades. That meeting came at an Auburn basketball game, where McGraw introduced himself and reminded Sessions of their past. McGraw said the conversation was cordial and lasted only a few minutes.
He swears he holds no ill will towards Session at this point. His support of Tuberville had nothing to do with his history, or even politics really. Records show McGraw has donated to only one campaign in his life — Tuberville's. And that came about because the two are old friends.
"My relationship with Tommy Tuberville began sometime while he was coaching at Auburn," McGraw said. "We became friends with the Tubervilles as our sons became close friends while attending Auburn University and our friendship has grown since. Our family made our first contribution to Tuberville in April of 2019. I want to be very clear that my support of Tommy Tuberville was only influenced by our friendship and his political views and had nothing to do with Jeff Sessions."
And maybe that's for the best.
2020 has more than its fair share of nasty political stories, revenge stories and just plain ol' dirtiness. Maybe a good story of redemption is something we could all use at this point. Maybe what we need to hear is the message that McGraw gives to those 100 or so inmates each year at Christmas.
"I strive to give (them) the hope that whatever they have done in the past does not have to limit their future," McGraw said. "I learned to take nothing for granted and that every single day is a gift from above."