Opinion | John Lewis, the giant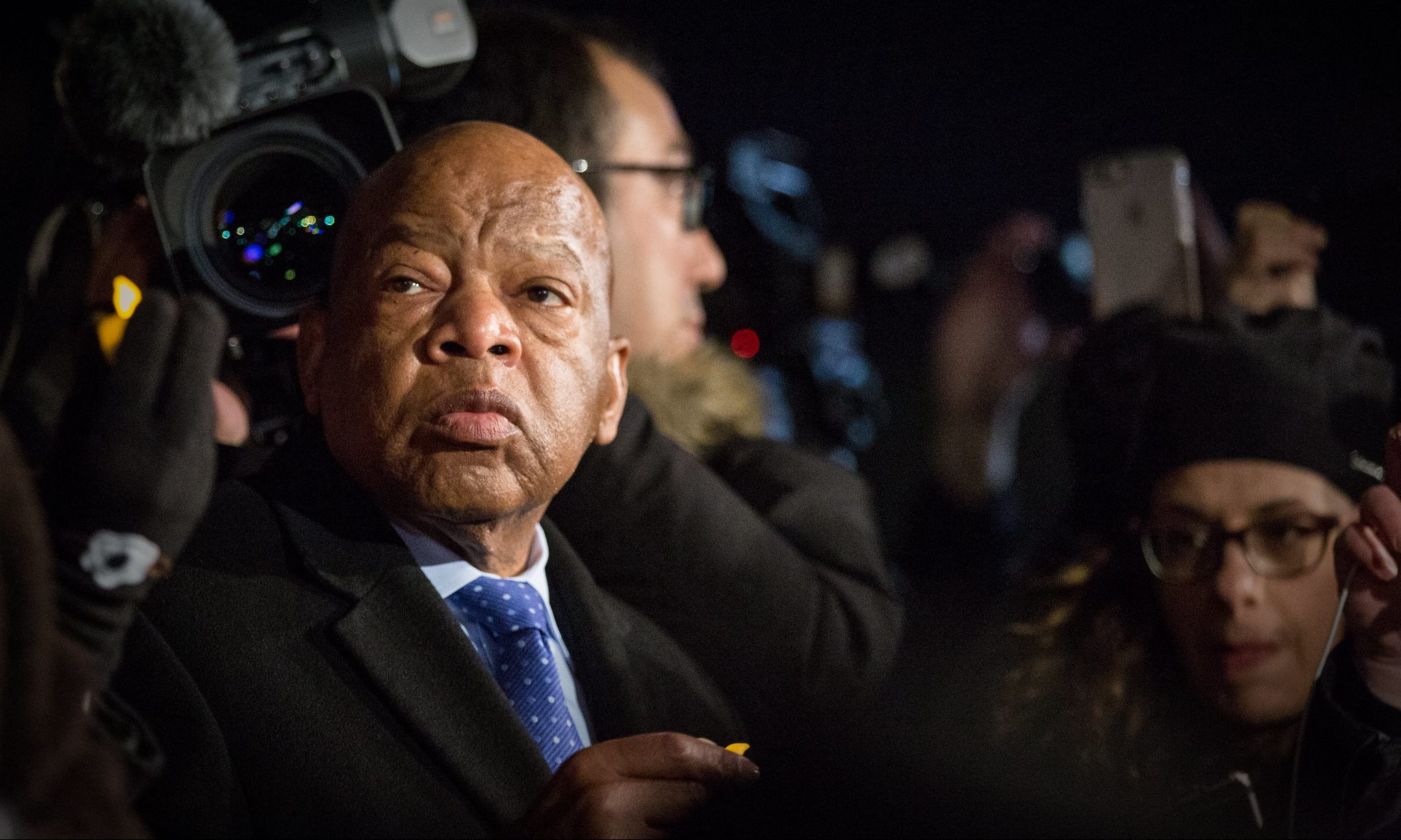 "I thought you would be taller." Those words, embarrassingly enough, were the first I said to Rep. John Lewis. This was five years ago, inside the Selma Interpretive Center, for an interview as part of coverage of the 50th anniversary of Bloody Sunday and the Selma-to-Montgomery march. 
Despite meeting and interviewing — and becoming friends with — many of the heroes of the Civil Rights Movement while living and working in Montgomery, I had never met Lewis. But I knew the man. And I knew the stories. 
The stories of this man who stood up to troopers and deputies on the Edmund Pettus Bridge that day in 1965. The stories of the man who was beaten countless times while participating in the Freedom Riders and at various sit-ins. The stories of the man who went on to become one of the most respected Congressmen serving this country, and a lifelong voice for equality and justice. 
I expected a giant. 
Instead, standing before me was just a regular man. A soft-spoken, gentle man who was both gracious and funny. And nice. 
I have never met a nicer person than John Lewis. And that was something that I simply could not wrap my head around. 
Because just a few months earlier, the United States Supreme Court, in one of its worst decisions ever, had gutted the Voting Rights Act — the bill for which Lewis had fought and been beaten and been imprisoned and nearly died for. All across the South, states were lining up to take advantage of the new rules and march quickly towards disenfranchising black voters. 
In Alabama, where we sat that day, a new voter ID law had been implemented. It has never saved this state from a single instance of voter fraud. It has cost thousands the right to cast a ballot in Alabama. 
John Lewis knew all of this. Had been fighting for months over it in Congress, listening to brain-dead conservative Republicans spew their hateful rhetoric and barely disguise their racism. He knew that this effort was simply a shined up version of the poll taxes and bullying he and other black citizens faced back in the Jim Crow era. 
And yet, John Lewis had hope. 
"All you can do is keep fighting, focus on what's right," Lewis said that day. "Anger has rarely solved anything."
When I pressed him on it, and pointed out the changes that were already occurring, Lewis eventually said he was "concerned" that some people might want to "return us to a different time." But just as quickly, he expressed optimism that good people would find a way to do the right thing, that evil cannot outlast goodness. 
When I expressed some skepticism, he set about trying to convince me, and he told me this story. 
In 1961, as part of the Freedom Riders, Lewis and a white man stepped off a bus together at the Greyhound Bus station in Rock Hill, S.C., and entered the station. As they did so, a group of white men attacked them and beat them unmercifully. Which was easy to do, since Lewis and his companion didn't fight back. 
A police officer later asked Lewis if he would like to press charges for the assault. Not that it would have done any good, with Jim Crow laws and all-white juries ruling the day, but Lewis declined. 
"We come in peace. We come with love," Lewis said he told the officer. 
Fast-forward to 2009. Lewis is a long-serving Congressman from Georgia, and there is a visitor to his office — a man named Elwin Wilson. He is a former member of the KKK, and was one of the men who beat Lewis in South Carolina in 1961. And he has come to apologize. 
"Of course I accepted his apology," Lewis said. "He was crying. I was crying. His son was crying." 
The moral of the story, Lewis told me, was that you have to believe in goodness and in doing the right things and in being kind to each other. Eventually, even if it takes 48 years, love wins out.  
And that was perhaps the greatest lesson of John Lewis. That it doesn't matter your physical size or your situation. What matters is your determination and your decency and your love. 
And by those measures, John Lewis was a giant.
Opinion | A gruesome murder should point Montgomery in a new direction
The city didn't arrive overnight at a place where 16-year-old girls are drinking smoothies after a gruesome murder, and the road out of it won't be a short one either.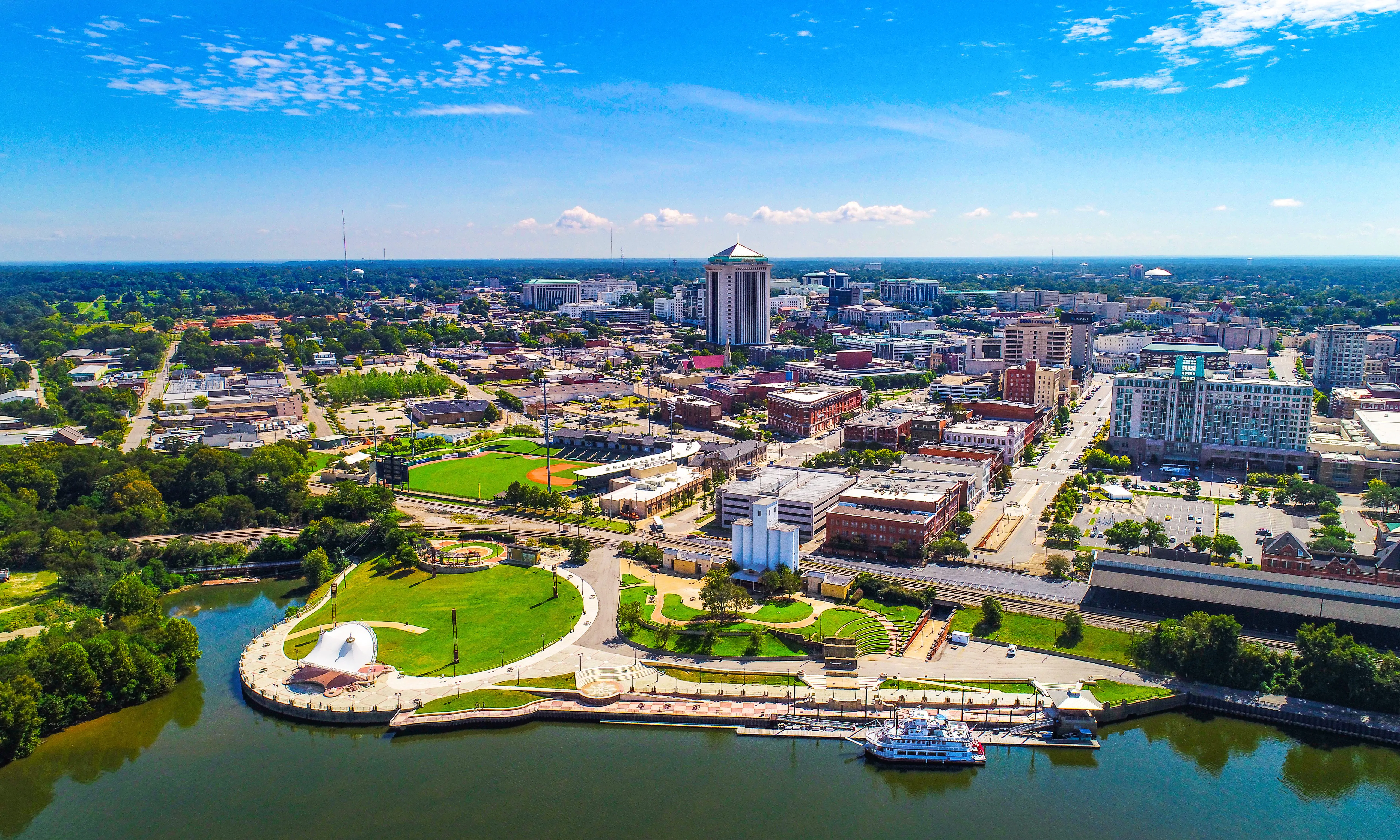 The facts of 17-year-old Luna Pantaleon's death are hard to stomach. The Montgomery teen was beaten with a metal pole and left to drown in a ditch. Her face was so badly beaten, with so many facial fractures, that the exact cause of her death couldn't immediately be identified.
Her alleged killers are three 16-year-old girls. They reportedly went to McDonald's after the murder and had smoothies. 
Those details were provided during a court hearing on Wednesday as reported by the Montgomery Advertiser. They are enough to cause you to pause while reading to take a deep breath. But these details are not the only ones that should get attention. 
The testimony of a Montgomery police detective who investigated the crime, and who interviewed the three girls who have essentially admitted to the crime, provided other disturbing details that paint a picture of the lives of Montgomery's underprivileged youth — lives filled with violence and firearms, with late-night fights and "hits" put out on houses by 10th graders. 
This reality for many young people in Montgomery isn't exactly a hidden secret. 
I can't tell you the number of homeless teenagers I spoke with or tried to help while in Montgomery. I can't tell you the number of conversations I had with middle schoolers who were in gangs, and who spoke openly about carrying handguns and other semi-automatic weapons. 
Don't get me wrong. Montgomery is not the wild west, and every poor, Black person in the city isn't part of a gang or spending their nights shooting at each other. 
But there is a level of violence and bad behavior that is growing and taking root in many communities. And it is happening because too many young people in those communities see no other viable alternatives. 
A never ending cycle of poverty and despair — a cycle that has lasted, in some cases, for multiple generations — has left them turning to other means of getting by, of finding love and acceptance, of finding guidance no matter how misguided that guidance might be. 
And every bit of it can be traced back to one problem: education. Or, in Montgomery's case, the lack of it. 
Segregation was common in all of Alabama in the 1950s and '60s, but few cities in America clung to it as tightly as Montgomery did. When the Brown v. Board decision came down, private schools in Montgomery started to pop up — at one point a record number of them. And as the population grew, so too did the cities and the school systems surrounding Montgomery. 
In 2020, Montgomery's private schools are more than 90 percent white. Montgomery's public schools are more than 95 percent Black. Those numbers have not changed much over the years. 
But even more problematic is that Montgomery's public schools are also serving a disproportionate amount of low-income students. That most of the poor people in Montgomery happen to be Black is a simple byproduct of the racism that saw Black citizens denied work, denied decent business loans, denied home loans for certain areas and denied acceptance into most state universities. 
And having a high number of low-income students means fewer resources, fewer involved parents and more students who struggle through no fault of their own, because working parents weren't home to help with homework, or they don't have internet service. It goes on and on and on.

Now, repeat those problems for a few generations. And, well, you get the idea. 
Exacerbating the problem for Montgomery, though, is a screwed up funding structure that has left its schools funded at the state's lowest allowable levels. There will be an opportunity for Montgomery residents to fix that during Tuesday's election by voting to increase property tax rates in the county. 
It is money that is desperately needed. But that money alone will not solve the issues. Because we're way too far down the line at this point for a few dollars to fix what's broken in Montgomery. 
It's going to take the entire community putting aside their differences and their finger-pointing and their hate and actually working towards solving the problems, instead of just constantly pointing them out. It's going to require a bunch of people to stop believing that skin color somehow makes a child less worthy of a quality education or more likely to be a criminal.

Mayor Steven Reed and several others have done a remarkable job to this point bringing together groups of people who have historically opposed any tax increases for the schools. He's going to have to build on that goodwill going forward. 
Because while more money will certainly make a difference, it won't put a parent in place. It won't assure kids are getting quality medical care and mental health care. It won't put food on the table at night or turn the broadband on. 
There will need to be more education options opened up for adults. There will need to be more comprehensive options available in some communities. This will take time and money, and it won't be easy.
But here's the one thing I know: the overwhelming majority of people in this world, and in Montgomery, want to succeed. They want to take care of themselves and their children. They want their kids to receive a decent education. They want a good job and to pay their bills and sleep easy at night. 
If you show them a pathway to such a life, they will take it. 
The city didn't arrive overnight at a place where 16-year-old girls are drinking smoothies after a gruesome murder, and the road out of it won't be a short one either. But passing this tax increase, and the community-wide dedication to this cause that it represents, is a damn fine start.