Opinion | John Lewis, the giant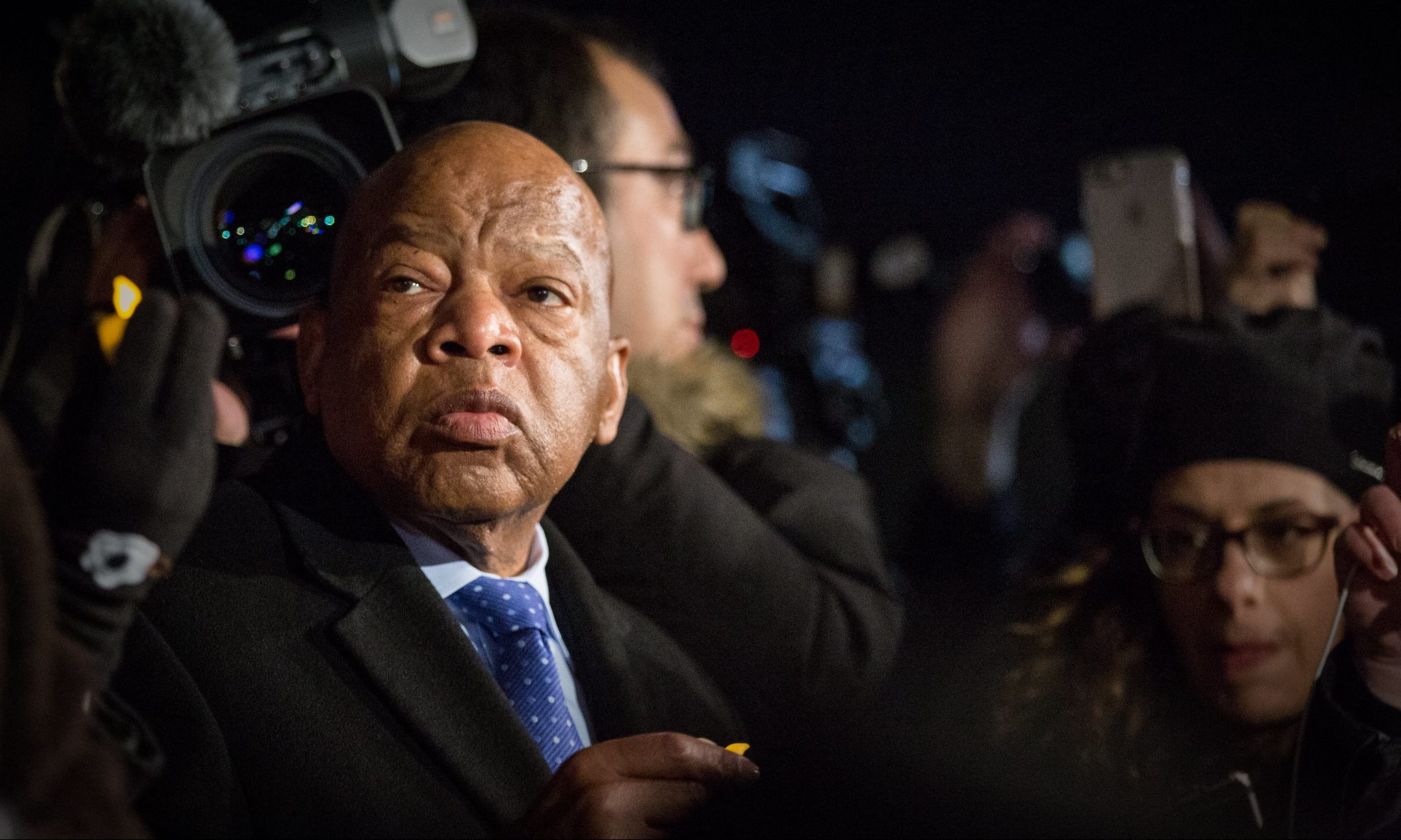 "I thought you would be taller." Those words, embarrassingly enough, were the first I said to Rep. John Lewis. This was five years ago, inside the Selma Interpretive Center, for an interview as part of coverage of the 50th anniversary of Bloody Sunday and the Selma-to-Montgomery march. 
Despite meeting and interviewing — and becoming friends with — many of the heroes of the Civil Rights Movement while living and working in Montgomery, I had never met Lewis. But I knew the man. And I knew the stories. 
The stories of this man who stood up to troopers and deputies on the Edmund Pettus Bridge that day in 1965. The stories of the man who was beaten countless times while participating in the Freedom Riders and at various sit-ins. The stories of the man who went on to become one of the most respected Congressmen serving this country, and a lifelong voice for equality and justice. 
I expected a giant. 
Instead, standing before me was just a regular man. A soft-spoken, gentle man who was both gracious and funny. And nice. 
I have never met a nicer person than John Lewis. And that was something that I simply could not wrap my head around. 
Because just a few months earlier, the United States Supreme Court, in one of its worst decisions ever, had gutted the Voting Rights Act — the bill for which Lewis had fought and been beaten and been imprisoned and nearly died for. All across the South, states were lining up to take advantage of the new rules and march quickly towards disenfranchising black voters. 
In Alabama, where we sat that day, a new voter ID law had been implemented. It has never saved this state from a single instance of voter fraud. It has cost thousands the right to cast a ballot in Alabama. 
John Lewis knew all of this. Had been fighting for months over it in Congress, listening to brain-dead conservative Republicans spew their hateful rhetoric and barely disguise their racism. He knew that this effort was simply a shined up version of the poll taxes and bullying he and other black citizens faced back in the Jim Crow era. 
And yet, John Lewis had hope. 
"All you can do is keep fighting, focus on what's right," Lewis said that day. "Anger has rarely solved anything."
When I pressed him on it, and pointed out the changes that were already occurring, Lewis eventually said he was "concerned" that some people might want to "return us to a different time." But just as quickly, he expressed optimism that good people would find a way to do the right thing, that evil cannot outlast goodness. 
When I expressed some skepticism, he set about trying to convince me, and he told me this story. 
In 1961, as part of the Freedom Riders, Lewis and a white man stepped off a bus together at the Greyhound Bus station in Rock Hill, S.C., and entered the station. As they did so, a group of white men attacked them and beat them unmercifully. Which was easy to do, since Lewis and his companion didn't fight back. 
A police officer later asked Lewis if he would like to press charges for the assault. Not that it would have done any good, with Jim Crow laws and all-white juries ruling the day, but Lewis declined. 
"We come in peace. We come with love," Lewis said he told the officer. 
Fast-forward to 2009. Lewis is a long-serving Congressman from Georgia, and there is a visitor to his office — a man named Elwin Wilson. He is a former member of the KKK, and was one of the men who beat Lewis in South Carolina in 1961. And he has come to apologize. 
"Of course I accepted his apology," Lewis said. "He was crying. I was crying. His son was crying." 
The moral of the story, Lewis told me, was that you have to believe in goodness and in doing the right things and in being kind to each other. Eventually, even if it takes 48 years, love wins out.  
And that was perhaps the greatest lesson of John Lewis. That it doesn't matter your physical size or your situation. What matters is your determination and your decency and your love. 
And by those measures, John Lewis was a giant.
Opinion | The nothingness of Tommy Tuberville
There is no reason to vote for Tuberville for anything, much less for one of Alabama's two Senate seats. There never has been, and through two years of campaigning, he's never given you a reason. Because Tommy Tuberville has never truly said anything at all.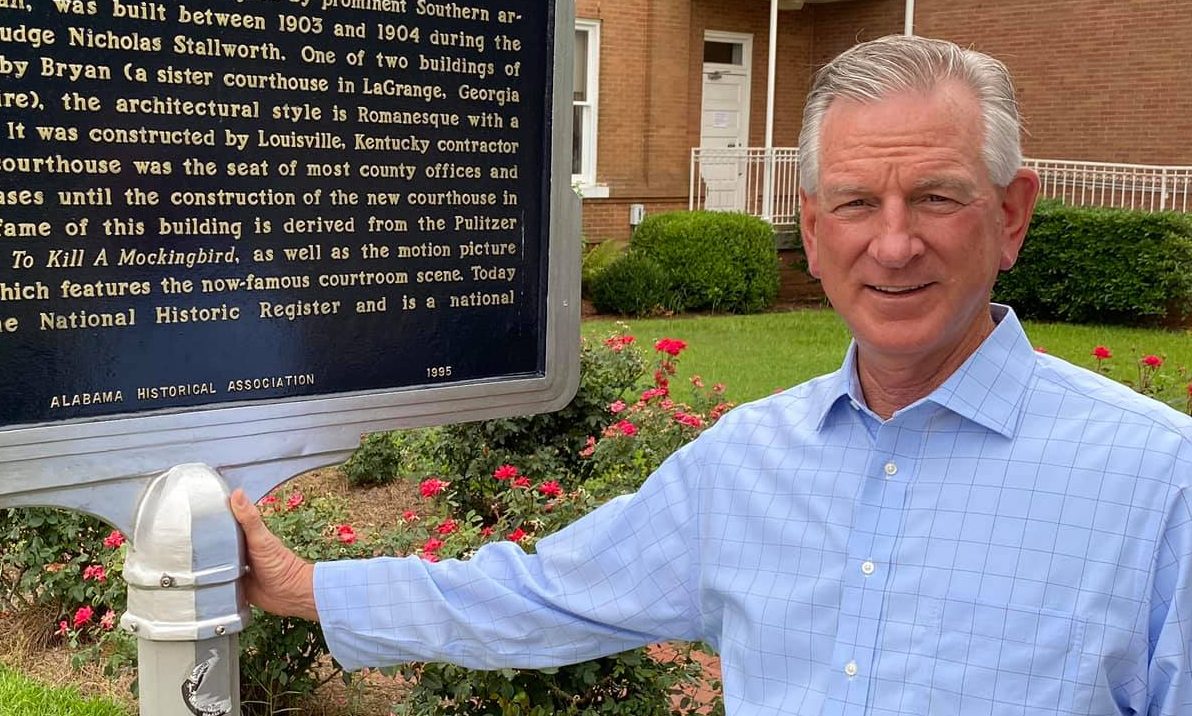 There is no reason to vote for Tommy Tuberville. This is not partisan rhetoric. This is not even an opinion. It's a fact. Through more than a year of campaigning and barbecue lunches and meet-and-greets and Sunrise Club breakfasts and ALFA dinners, Tommy Tuberville has never — not one single time — provided you with his solution to anything. 
I know this because I've listened to the recordings, read the stories, talked to the people who were there. Nothing. Zip. Zilch. On any issue facing Alabama currently. There's a reason for that: Because Tommy Tuberville has nothing to say. He has no deeply held beliefs. He has no ironclad positions. He has no previous knowledge or experience that would make him a candidate for this job. 
So, everything that comes out of his mouth is regurgitated garbage that he thinks you want to hear. And if a bunch of you tell him that you don't like what he said, then he happily and without an ounce of shame starts saying the opposite. 
Because at the end of the day, Tommy Tuberville doesn't give a damn about you or this state — hell, he just moved here 10 minutes ago. He has no idea what problems are facing Alabama, much less how to solve them, and he hasn't spent an hour trying to figure them out. 
He just wants this job as a senator — just for the prestige and the power. 
That's how you wind up with a U.S. Senate candidate whose plan to solve the education woes of a state with one of the worst-rated education outcomes is this steaming pile of nothing: "The best and most viable solutions come from the local level where parents, students, and local administrators can collaborate and work towards success together. And I believe that school choice, charter schools, and improving our existing public schools are all things that need to be a part of the education mix for Alabama children."
Read that again. The man could write anything he wants on his website with unlimited space and no editing. And his stated education plan is improving public education by "improving public education." Inspiring! 
But wait, you haven't heard his ideas for fixing health care — the single biggest issue weighing on Alabamians, according to several voter polls. Our health care system in this state stinks, and we routinely rank at the bottom in the country for health and wellness. Alabama had more than 300,000 people without health insurance prior to the COVID-19 pandemic. We have thousands more now. 
Here is Tuberville's plan for these issues: "Obamacare must go. This failed experiment has led to higher costs, less quality care, and a system that hurts patients and doctors more than it helps. I believe that we need a return to the free-market where companies compete for your business while ensuring that pre-existing conditions are not a deterrent to obtaining quality insurance and care."
Now, I could write a series of columns on the stupidity contained within these three sentences, but let's just hit the most obvious. There is NO plan here from Tuberville. There's no anything. Just buzzwords and the obligatory shot at Obamacare. And the weird promise to take away people's health care in the middle of a pandemic while offering zero alternatives. 
Yeah, sure, tens of thousands of people would die, but all of those words were popular with the consultants who wrote them. 
Look, there are real-life consequences for placing unprepared, unqualified people in positions of power and importance. No people should know and understand this better than the people of Alabama. Yet, somehow, we don't. Somehow, election after election, we get suckered into voting for fools because those fools paid their qualifying money to the most popular political party at the time. 
Which is exactly the way we have, as a finalist for U.S. Senate from Alabama, a man who has admitted on air that he "wouldn't have a clue" how to address the current pandemic, called the stimulus bill that likely saved America from a deep depression "just absolutely criminal" and recently told people that $600 per week in federal unemployment benefits was just "too much." 
And he said all of those dumb things because he thought that's what you wanted to hear. Heck, he even said them with an aw-shucks, gal-darnit routine and complained about them rascals up yonder in Wash-uh-tun. 
Because after all, he's just like "y'all" — if "y'all" own a house, a lake house, a beach house, several cars and a few boats. 
There is no reason to vote for Tuberville for anything, much less for one of Alabama's two Senate seats. There never has been, and through two years of campaigning, he's never given you a reason. Because Tommy Tuberville has never truly said anything at all.