Trump signs memo aimed at omitting undocumented immigrants from apportionment
President Donald Trump on Tuesday signed a memorandum that would bar undocumented people from being counted in the 2020 census for purposes of Congressional apportionment, a move that almost certainly will be challenged in court, as was his U.S. Supreme Court-blocked attempt to add a citizenship question to this year's census. 
"I have accordingly determined that respect for the law and protection of the integrity of the democratic process warrant the exclusion of illegal aliens from the apportionment base, to the extent feasible and to the maximum extent of the President's discretion under the law," Trump's memorandum reads. 
It's not clear how census workers would determine who is a citizen and who is a non-citizen, however, because census workers are prohibited from asking citizenship questions. Trump's memorandum doesn't include how his order could be fulfilled. 
Legal experts on Tuesday were quick to say that Trump's move was unconstitutional, and would likely not withstand a court battle. 
Elizabeth Wydra, president of the Constitutional Accountability Center, responded to Trump's order on Tuesday. 
"The Constitution's text is clear. The federal government has a constitutional obligation to count all people living in the United States, whether they are citizens or noncitizens," Wydra said in a statement. 
"The Constitution says count 'persons' not citizens. Trump lost in court, backed off last summer & the census is already in progress. His unconstitutional EO today, directing a count of only citizens is red meat for his base & an effort to distract from Covid & his other disasters," Tweeted Joyce White Vance, a University of Alabama law professor and former U.S. attorney. 
Alabama Attorney General Steve Marshall on Tuesday applauded Trump's decision, and said in a statement that the move will protect the integrity of the census. 
"When the states' Congressional seats and Electoral College votes are divided up, representation should be based on those people who reside in their states and this country lawfully," Marshall said in a statement. "A contrary result would rob the State of Alabama and its legal residents of their rightful share of representation and undermine the rule of law. If people are in our country in violation of federal law, why should the states in which they reside benefit from such violations of federal law?" 
Marshall and U.S. Rep. Mo Brooks, R-Alabama, in 2018 filed a lawsuit against the U.S. Census Bureau challenging the bureau's policy of counting all people, regardless of their citizenship status. In August 2019, a group of attorneys general from 15 states, and the District of Columbia, filed to intervene in Alabama's lawsuit. 
"No individual ceases to be a person because they lack documentation," said New York Attorney General Letitia James, announcing the group's intervention in the suit. "The United States Constitution is crystal clear that every person residing in this country at the time of the decennial census — regardless of legal status — must be counted, and no matter what President Trump says, or Alabama does, that fact will never change."
Vaccines should protect against mutated strains of coronavirus
Public health experts say it will be some time before vaccines are available to the wider public.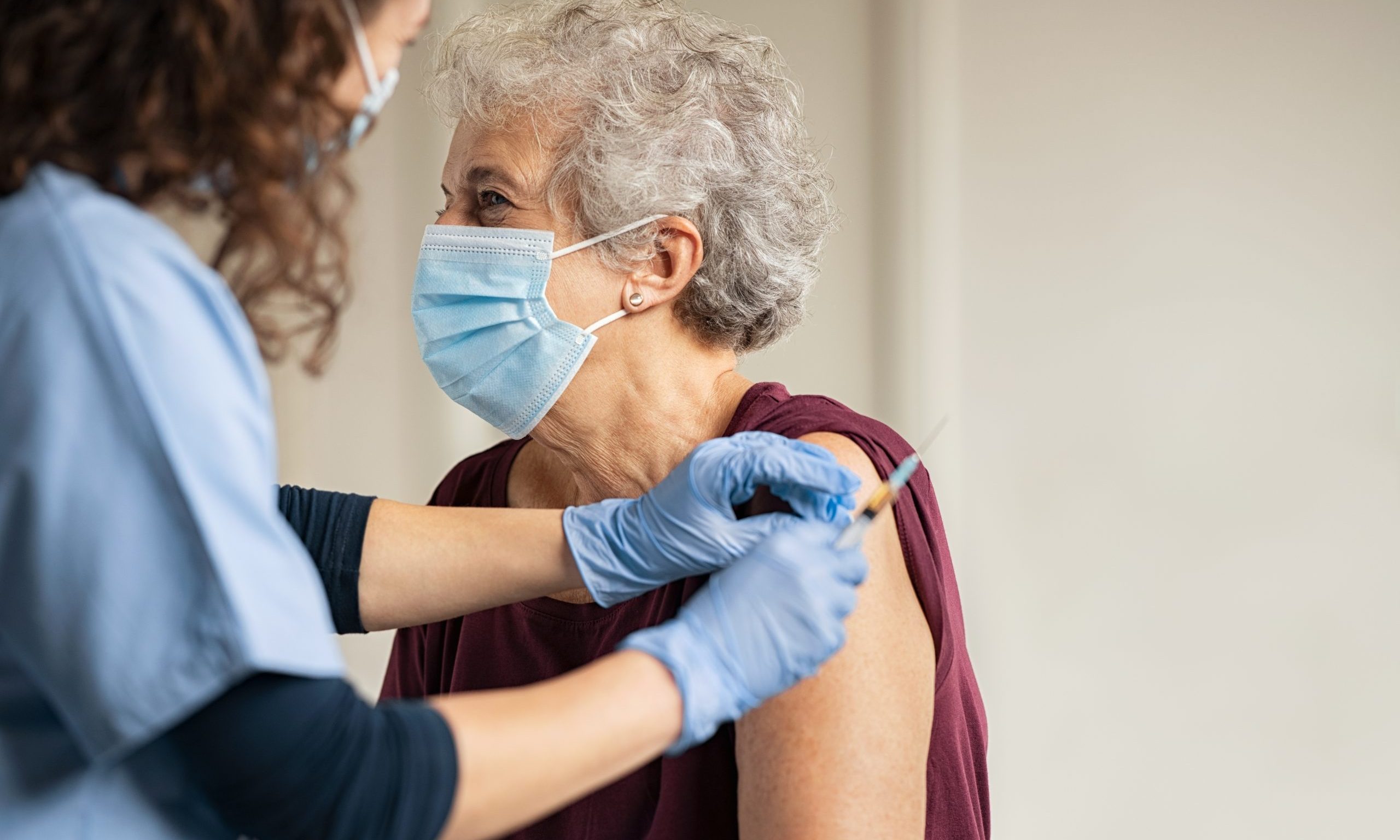 Multiple vaccines for COVID-19 are in clinical trials, and one has already applied for emergency use authorization, but how good will those vaccines be against a mutating coronavirus? A UAB doctor says they'll do just fine. 
Dr. Rachael Lee, UAB's hospital epidemiologist, told reporters earlier this week that there have been small genetic mutations in COVID-19. What researchers are seeing in the virus here is slightly different than what's seen in the virus in China, she said. 
"But luckily the way that these vaccines have been created, specifically the mRNA vaccines, is an area that is the same for all of these viruses," Lee said, referring to the new type of vaccine known as mRNA, which uses genetic material, rather than a weakened or inactive germ, to trigger an immune response. 
The U.S. Food And Drug Administration is to review the drug company Pfizer's vaccine on Dec. 10. Pfizer's vaccine is an mRNA vaccine, as is a vaccine produced by the drug maker Moderna, which is expected to also soon apply for emergency use approval. 
"I think that is incredibly good news, that even though we may see some slight mutations,  we should have a vaccine that should cover all of those different mutations," Lee said. 
Researchers at the University of North Carolina at Chapel Hill and the University of Wisconsin-Madison found in a recent study, published in the journal Science, that COVID-19 has mutated in ways that make it spread much more easily, but the mutation may also make it more susceptible to vaccines. 
In a separate study, researchers with the Commonwealth Scientific and Industrial Research Organisation found that while most vaccines were modeled after an earlier strain of COVID-19, they found no evidence that the vaccines wouldn't provide the same immunity response for the new, more dominant strain. 
"This brings the world one step closer to a safe and effective vaccine to protect people and save lives," said CSIRO chief executive Dr. Larry Marshall, according to Science Daily. 
While it may not be long before vaccines begin to be shipped to states, public health experts warn it will be some time before vaccines are available to the wider public. Scarce supplies at first will be allocated for those at greatest risk, including health care workers who are regularly exposed to coronavirus patients, and the elderly and ill. 
Alabama State Health Officer Dr. Scott Harris, speaking to APR last week, urged the public to continue wearing masks and practicing social distancing for many more months, as the department works to make the vaccines more widely available.
"Just because the first shots are rolling out doesn't mean it's time to stop doing everything we've been trying to get people to do for months. It's not going to be widely available for a little while," Harris said.