Opinion | GOP primary over, fall elections begin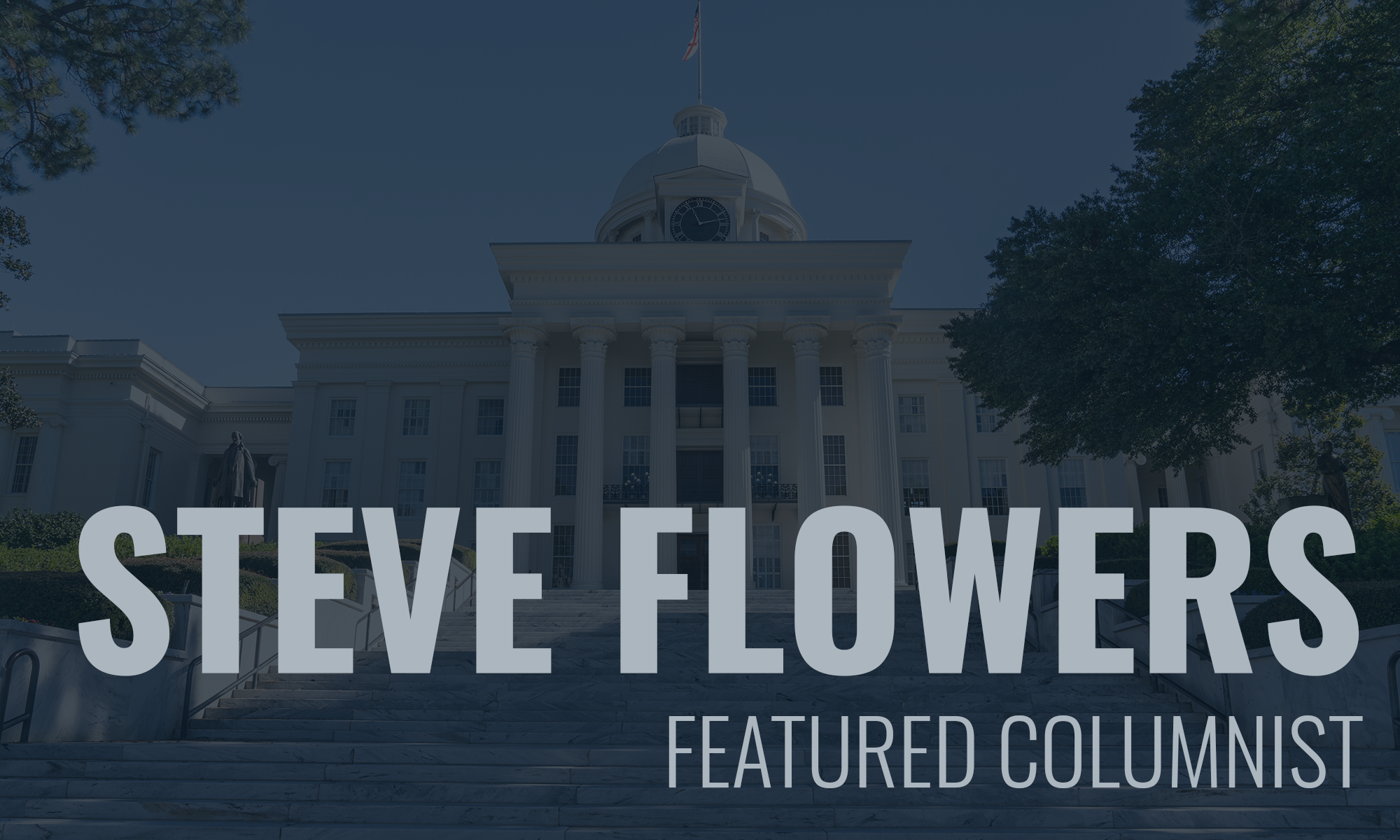 The field is set for the November General Election and more than likely the races were decided on July 14.  We had some good races including the race for our junior U.S. Senate seat as well as two open Congressional seats.
Tommy Tuberville won an impressive 60-40 victory over Jeff Sessions in the GOP primary runoff for U.S. Senate. The tea leaves portend that Tuberville the Republican will defeat the Democrat Doug Jones by that same 60-40 margin. He will win for one reason. He is a solid Republican in a solidly Republican state.
Winning the GOP nomination for a U.S. Senate seat and for that matter any statewide office is tantamount to election in Alabama.  We are a very hardcore, safe, red Republican state, especially in a presidential year.  It is also a very safe assumption to say that Donald Trump will carry Alabama in the presidential contest, and Trump's coattails should assure a Tommy Tuberville victory.
The two open Congressional seats in the 1st and 2nd districts are very safely Republican seats.  Therefore, the winners Jerry Carland Barry Moore can start packing for Washington.
A not so subtle participation occurred in our GOP Primaries in Alabama this year.  Generally, Republican leaning Political Action Committees, like the Chamber of Commerce, stay out of party primaries and save their ammunition for the General Election battle against Democrats. However, there is a giant that does not play by those rules. This giant is The Club for Growth – a right-wing PAC that promotes Republican candidates that adhere to a free market, free trade, anti-regulation agenda.  They also believe and advocate for cutting income taxes and repealing the estate tax. Therefore, as you might guess, the money given to the Club for Growth comes from deep pocketed, very wealthy, very conservative right-wing Americans.  They dig deep into their pockets and write big checks primarily to Republican candidates.
As a political observer it is apparent to me that these Big Daddy Warbucks political wannabe players have more money than sense. Anybody with walking around sense knows that anybody elected to a Republican U.S. Senate seat or Republican Congressional seat in Alabama is going to be a conservative pro–business vote in Washington.  
Whichever candidate won the 1st District Congressional race was going to vote the same.  Yet the Club for Growth spent over $1 million on behalf of Jerry Carl's opponent.  In the 2ndCongressional runoff, the Club for Growth donated over $750,000 on behalf of Barry Moore against Jeff Coleman, either of whom would have voted conservatively or probusiness. In the U.S. Senate first primary race, the Club for Growth spent nearly$700,000 to keep Congressman Bradley Byrne out of the Senate runoff.  
This $2.7 million was spent in negative advertisements against their opponents, who again are fellow Republicans who are going to vote identically as the other.  They gave their candidates another $300,000 for positive ads.  That is $3 million in Alabama.
My question to whoever runs the Club for Growth is, "Do you not think that your money would be put to better use to help Republican U.S. Senate incumbents that are in close reelection contests in Arizona, Colorado, Maine, Montana, and North Carolina?" These conservative Republican incumbents are trailing in the polls, as well as behind in fundraising.  In short,whoever is calling the shots for the Club for Growth is essentially a political imbecile.
If the Republicans lose the U.S. Senate, then the liberal Democrats will nail those rich idiots' hides to the wall, and they deserve it. However, Alabama does not deserve it nor can we afford it.  If the Republicans lose the majority in the U.S. Senate our crown jewel, Republican Senior Senator Richard Shelby,loses the chairmanship of the Senate Appropriations Committee, and Alabama loses all its power and influence in Washington.  You will have a say in that.  Currently, national pundits have Doug Jones losing in Alabama to Republican Tommy Tuberville.
However, that is no guarantee.  The national Democrats would love to use Doug Jones as a Democratic vehicle to take control of the U.S. Senate and give the chairmanship of the Appropriations Committee to a liberal Democrat.  Therefore, philosophy aside, economically a vote for Doug Jones is a vote against Richard Shelby and the State of Alabama.
See you next week.
Opinion | Tommy, can you hear me?
That Morning Consult poll of Alabama voters that showed Republican Tommy Tuberville with a 17-point lead over incumbent Democratic Sen. Doug Jones for the U.S. Senate was such a stunner, a Jones campaign aide rushed out an email fundraiser trying to quell any panic.
Until now, most polls have shown Jones to be competitive against an unnamed Republican and, specifically, Tuberville, the former Auburn football coach who defeated Jeff Sessions to win the Republican nomination.
"I would never respond to an outside poll, but a new poll is out there showing Doug Jones losing by … wait for it … 17 points," writes Joe Trippi, senior adviser for the Doug Jones for Senate campaign.
"Here is my comment," Trippi writes. "No way."
Unfortunately, in Alabama, there is a way.
Republicans in the state tend to vote straight ticket in overwhelming numbers. Alabama is one of a handful of states that even allows straight-ticket voting, but the reality is, it does. So voters who want to cast their ballot for, say, Donald Trump in November, but who also like Jones, will have to split their ticket.
The Morning Consult poll showed that a large number of independent voters are undecided, and that could swing the election toward Jones. But straight-party voting can be a hope killer.
Not yet, though. It's still early. The election is still nearly three months away. We've not seen Tuberville do much of anything but bow before Trump, who endorsed him over his former attorney general. But that's Trump loyalty for you.
Indeed, the country is going so poorly right now, one wonders other than the hard-core racists, who still supports Trump.
I know, I know: Alabama is different (plus, we still have more than our share of hard-core racists). But c'mon, folks, more than 157,300 Americans are dead from the COVID-19 pandemic, completely mismanaged by the Trump administration. There have been more than 4.7 million cases. In Alabama, there have been more than 90,000 cases and more than 1,600 deaths.
Meanwhile, the U.S. and Alabama economies are in shambles and getting worse, not better. Trump has sided with Confederate statues and flags over eliminating the systemic racism found in police departments and other government agencies. Plus, most recently, Trump sent his secret army of unidentified goons to sweep protesters off the streets in American cities.
Trump is nobody's friend but his own.
Then there's Tuberville. A decent if mediocre football coach, Tuberville certainly is no Nick Saban. Tuberville isn't even a Gus Malzahn.
Sessions tried to argue that Tuberville wasn't a resident of Alabama, either, but that's not fair. Where Sessions is concerned, unfair is a character trait.
While Tuberville does maintain properties in Florida, he and his wife have owned a home in Auburn for at least three years. Too, they both are registered voters in Alabama, though Sessions said Tuberville cast his ballot in Florida during the 2018 midterms.
What's more important is where Tuberville stands on the issues. And that, we don't know much about. We know Jones is a moderate who works with members of both parties. He clearly represents Alabama's best interests as well as any U.S. senator who has served from Alabama.
Though the loons try to paint Jones as a liberal-socialist-communist bogeyman, he's nowhere close. Certainly, he's different from Sessions, who held that Senate seat for two decades before becoming Trump's attorney general. He's different from Sessions in that he actually gets legislation through the Senate. Sessions mainly interfered with progress while a senator.
The first U.S. senator to support Trump's candidacy, Sessions identified with Trump most likely because they're both die-hard racists. Trump rewarded that loyalty by back-stabbing Sessions out of Washington.
At some point, though, Tuberville must make his positions clear, and not simply that he'll support anything Trump does. That would be a disaster for Alabama, as much as Trump is a disaster for the United States.
The former Auburn University football coach can't just continue being a sycophant for Trump, whose own poll numbers are tanking and who is likely not going to win re-election.
Should Alabama send a Republican to represent the state with a Democratic president, a likely Democratic Senate and a solidly Democratic House? That would be useless.
But Trippi, in his email, did show how Tuberville wins easily: "One bad poll turns all of us off … you write the race off, and Tuberville coasts to victory because no one is paying attention," says Trippi. "Everyone abandons Alabama except Mitch McConnell, who is ALL IN to beat Doug. The proof is in the money he (McConnell) is spending now."
It's true that McConnell is working hard to unseat Jones to protect Republicans' wobbly control of the U.S. Senate, and if they weren't concerned that Jones has a good shot at winning re-election, McConnell would spend that campaign money in another state.
Tuberville must do more than hide behind Trump. We need to hear Tuberville's plan, where he stands on the issues and what he'll bring to Alabama that Jones hasn't already.
Let's hear it, Coach Tommy. But you'll have to scoot back a bit first.