ALSDE: Accreditation issues with virtual school provider won't affect Alabama delivery
SchoolsPLP's claims of accreditation on their website — by Cognia, AdvancED, California A-G and the NCAA — all appear to be bogus.
The Alabama State Department of Education is defending its selection of an Arizona company to supply the state with a "digital curriculum" for remote learning in Alabama's public schools after several parents and schools' officials raised questions about the company's apparent false claims of accreditation and its limited history. 
The company, SchoolsPLP, formed two years ago and with an address that appears to be a rented mailbox at a UPS store in Phoenix, was awarded a $12.458 million contract by the state earlier this month to fulfill the task of providing a "digital curriculum" option for schools. 
Following the announcement of that contract, several parents began digging into SchoolsPLP's background and operating system in their process of determining whether to send their children to physical schools or accept the safer online learning options. What they found was troubling. 
SchoolsPLP's claims of accreditation on their website — by Cognia, AdvancED, California A-G and the NCAA — all appear to be bogus. Additionally, there was little company history, only one online review, and on online forums, many parents and teachers were raising questions about whether courses through SchoolsPLP would satisfy NCAA requirements for athletes hoping to gain future college scholarships.
"It was very concerning," said Eileen Zeanah, whose son is entering the 10th grade in Vestavia Hills. "The more I dug into this company, the less information I was able to find. And what I was able to find turned out to be wrong."
Zeanah and several other parents and school officials contacted Cognia to inquire about SchoolsPLP's accreditation. They were told in writing by Cognia representatives that the company did not have accreditation. Shortly thereafter, the Cognia and AdvancEd logos disappeared from the SchoolsPLP website. 
Additionally, a check of approved providers on the California A-G website shows that SchoolsPLP is not listed. And the NCAA has suggested in the past that courses through SchoolsPLP might not meet certification standards. 
In response, ALSDE said the issues with accreditation are mostly irrelevant, because SchoolsPLP was not hired to provide the state with a virtual school platform. Instead, it filled the request to provide a "digital curriculum." 
Essentially, SchoolsPLP is providing Alabama with a set of digital textbooks that can be used by teachers to facilitate their course lessons. 
"ALSDE did not contract with SchoolsPLP for a true 'virtual school' which typically includes the vendor providing teachers, special education services, etc.," a response from the state department said. "Since ALSDE contracted for digital curriculum resources only, accreditation is not relevant.  For example, textbook companies do not seek accreditation, which is reserved for institutions that provide full delivery of education. 
"The ALSDE/SchoolsPLP contract is more akin to what ALSDE has purchased in the past for students in grades 9-12 as part of the ACCESS program. ACCESS offers a full program model with ACCESS teachers and a separate 'franchise model' where schools utilize the curriculum only for delivery by its own teachers."
Still, the issues with accreditation for SchoolsPLP were troubling for some, because they seem to indicate an attempt at deception. The response from ALSDE said it believed SchoolsPLP included the accreditation claims because it worked with school systems that were accredited by Cognia and others. 
However, that is not a normal practice and is generally frowned upon. 
"Everyone involved in education and the purchase of accredited materials and programs understands that the use of accreditation agency logos is done only when those agencies expressly provide accreditation," said a source with several decades in public education administration. "Those accreditations are important, and they are sought after, because they indicate to parents and others that the services and materials being provided have been deemed by an impartial entity to meet accepted educational standards." 
Regardless, though, the issues with accreditation should not affect Alabama students who participate in online classes through SchoolsPLP, since the accreditation for those courses would be through school districts. 
Similarly, ALSDE said concerns about NCAA eligibility issues are not valid, because the approved core courses taught by Alabama schools would still be approved if taught through the SchoolsPLP platform. ALSDE provided APR a link to an NCAA webpage addressing that specific concern. 
The was, however, one prominent concern remaining: The inability to integrate SchoolsPLP's platform into Alabama's management system, Schoology. Under the RFP sent out to companies vying for the project, integration into Schoology was a requirement. But the ALSDE statement acknowledged that is impossible, and that they have instead instructed systems that wish to use SchoolsPLP to download a new management system. 
"Instructions for this were sent out Friday morning," the statement said. 
With several school systems set to start classes — both in-person and online — in just a couple of weeks, the late implementation of a new management system and ongoing problems with integration and training would seem to put an already troubled restart into further disarray. But ALSDE said in its statement that it is confident that the problems are being addressed, and that the remaining issues can be ironed out. 
"There are a series for trainings that SchoolsPLP have offered and will continue to offer," the statement said. "All of the trainings are recorded and also sent out to all of the LEAs. We are also developing a landing page on our ALSDE website that will contain all of the information. As with any new resource, there will be glitches as we begin initial implementation."
Governor announces $100 million internet voucher program for students
The governor has allocated for the program $100 million of the state's $435 million in federal CARES act funds to help the state safeguard schools amid the growing spread of COVID-19.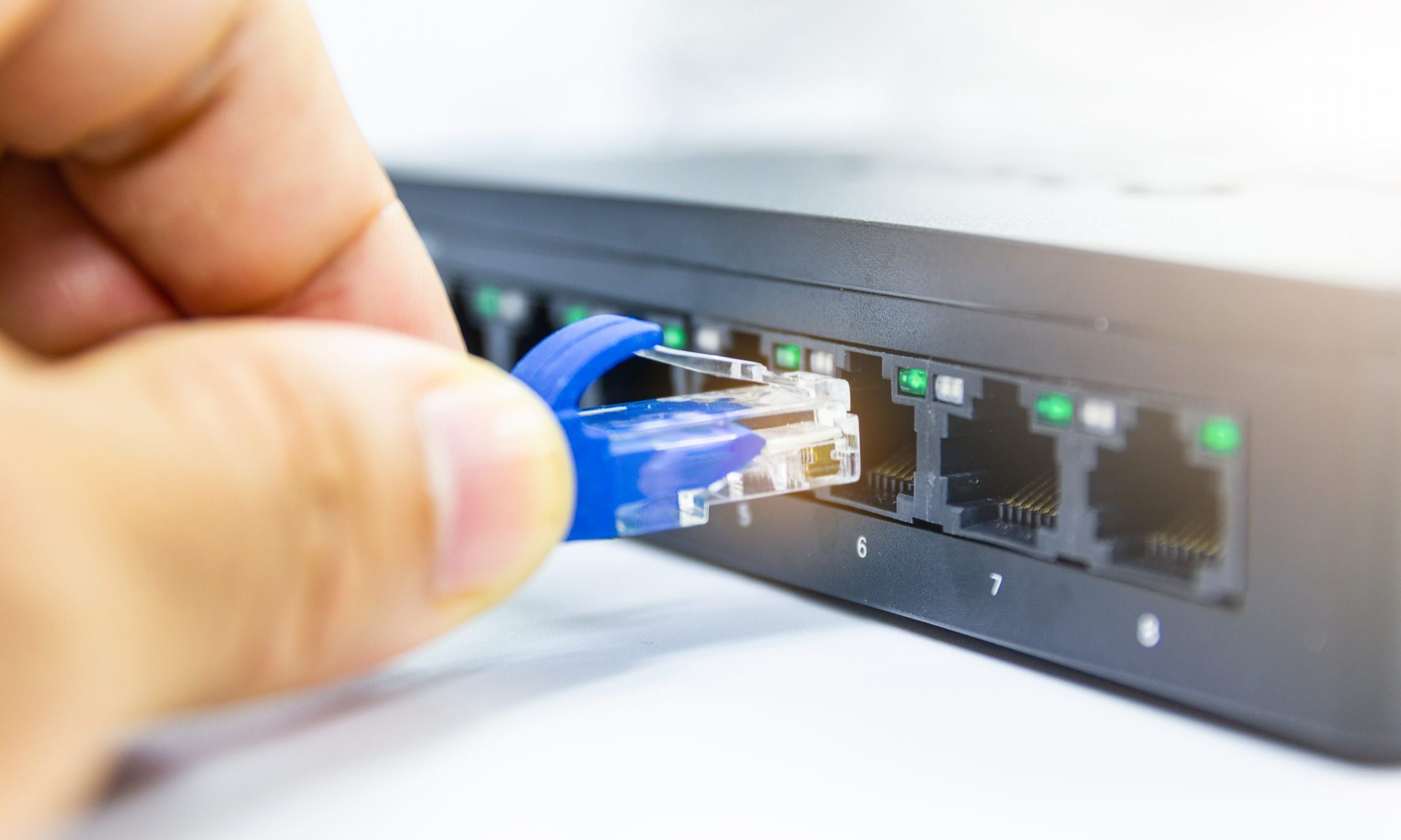 Gov. Kay Ivey on Friday announced a program to increase internet access for K-12 students for distance learning as the start of the new school year approaches. 
The project, called Alabama Broadband Connectivity (ABC) for Students, will provide vouchers for families of students who are eligible for free and reduced lunches "or other income criteria," according to a press release from Ivey's office. The vouchers will pay for equipment and services for high-speed internet from the fall through Dec. 31. 
Ivey has allocated for the program $100 million of the state's $435 million in federal CARES act funds to help the state safeguard schools amid the growing spread of COVID-19. 
The funds will be used to expand internet access by providing "equipment and service for broadband, wireless hot spots, satellite, fixed wireless, DSL, and cellular-on-wheels," according to Ivey's office. 
"Despite the upheavals in our lives during the past few months and at least into the near future, children must be able to continue their classroom instruction," Ivey said in a statement. "This funding will expand internet access to allow more students to access distance learning while creating smaller classes in schools that provide those options and will also ensure their safety during the pandemic. While I respect those districts that have elected to use remote learning, I fear that a slide will come by keeping our kids at home. These funds will bridge the gap until all students can get back into the classroom as soon as possible."
Families with children who receive free or reduced school lunch are to receive a mailed letter in August, and a website to assist Alabamians with questions as the program nears its launch can be found here.
"Once again, we are appreciative of the leadership and resources provided by Governor Ivey during this unprecedented time in our country's history. More than ever before, the immediate need for broadband infrastructure, devices, and connectivity are an integral part of providing Alabama students with a quality education," said Eric Mackey, Alabama superintendent of education, in a statement. "A huge part of evening the playing field to provide greater equity in educational services will come from closing the digital divide between varying Alabama communities. We still have a lot of work to do, but because of the resources provided by Gov. Ivey, we can head into what we know will be a challenging school year with greater optimism."  
The funds are to be administered by the Alabama Department of Economic and Community Affairs, which has partnered with Maryland-based CTC Technology & Energy for the project. 
"We have learned in the past several months that internet connectivity is a necessity for everything from education to healthcare and working remotely. I am pleased that Alabama is going to enter into this private-public partnership to make internet access available to those low-income households who cannot currently afford it. Economic status should not be a determining factor in receiving quality education, and it should not bar anyone from the ability to access vital online services," said Sen. Del Marsh, president pro tem of the State Senate, in a statement. "Although this is only a temporary solution, I am confident that it will be a bridge to a time when fiber is put in the ground and access to the internet and devices will become standard across Alabama."
According to Ivey's office, the plan was drafted with the input from the Broadband Working Group, a group Ivey announced the creation of on June 25, which is composed of legislators and industry experts who are to provide to guidance on the state's spending of $1.9 billion in CARES Act funds. 
"I appreciate the opportunity to be a part of Governor Ivey's working group to utilize federal funds in the CARES Act to provide broadband access to all Alabama students regardless of income. I think Governor Ivey has a good plan," said Rep. Randall Shedd, a member of the working group and a leader of the Rural Caucus. 
Mackey said last week that approximately half of the state's K-12 students will begin school by learning virtually for a period of time. A lack of internet connectivity in many homes is a major concern for school administrators who face the challenge of providing education to students when new coronavirus cases, hospitalizations and deaths continue to increase in Alabama.