Activists push for community-led gun violence prevention in an Alabama city
Birmingham has one of the country's highest rates of fatal shootings. The defund movement has reinvigorated grassroots efforts to drive down violence.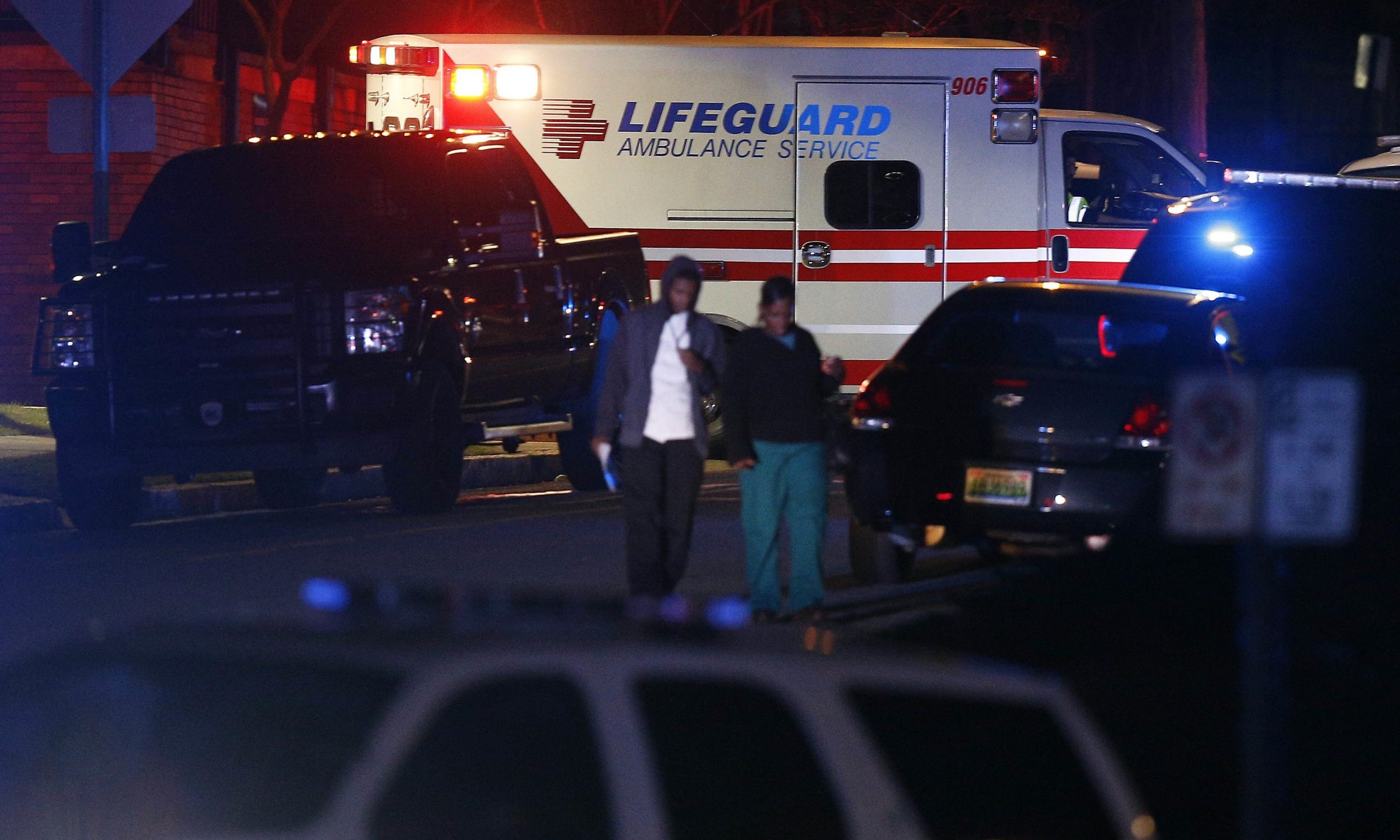 Every Monday evening, just before sundown, Onoyemi Williams and a group of local faith leaders and volunteers in Birmingham, Alabama, walk through one of the city neighborhoods hardest hit by shootings. The tradition, which started more than two years ago, is an opportunity for the community to "listen, learn and love," said Williams, the co-chair of Faith in Action Alabama, a group of religious leaders working to counter racism and injustice. Listening to and supporting the people affected, she said, is key to any effort to reduce gun violence.
Published in partnership with The Trace
This story was published in partnership with The Trace, a non-profit newsroom covering guns in America.
One evening in October 2019, just after they set out, a young man was shot nearby. Williams and a local pastor rushed to the scene, the victim's home in the city's West End neighborhood. Paramedics had already transported the man to the hospital, so Williams and the pastor followed, arriving with his parents. "You can't go back to where he is. You need to have a seat," Williams remembers a hospital employee telling the family. They waited hours without any word.
Eventually, the young man who'd been shot walked into the waiting room wearing a hospital gown, his bloody clothes in a bag. He was holding discharge papers. "I thought they said you were shot?" Williams remembers asking. He had been, but the wound was relatively minor; the bullet had traveled into the front of his torso and out the back. Stitches and gauze covered the wound, but he'd already begun to bleed through the bandages.
Angry and in pain, the man just wanted to go home. "He handed me the papers," Williams said. "It just looked like a WebMD printout."
While the hospital treated the man's physical injuries, Williams said, the event's psychological aftermath had been ignored. She said someone should have been there to provide links to community-based services, victims' services, and mentoring — with the explicit purpose of preventing more violence. She said she doesn't want anyone else to go without support in a critical moment because the resources just aren't there — and for that lack of support to lead to the continuation of a cycle of violence.
"In these moments, you see what people are actually experiencing," she said. "The hospital didn't have anybody. I didn't have anybody to refer him to, to help him deal with his anger."
The experience reminded Williams of so many other cases she's witnessed, many firsthand, some in her own family. According to The Gun Violence Archive, a nonprofit that tracks shootings in real time, more than 182 people were shot and wounded in Birmingham last year. Police data shows that over the same time period there were at least 91 firearm homicides — a per-capita rate much higher than Chicago, New Orleans, or Detroit in 2019.
As activists across the country campaign to move funding away from police departments and into community programs and social services, Williams and Faith in Action Alabama are campaigning for Birmingham to move $1.5 million from its police budget to fund a gun violence interruption program.
As in most American cities, the Birmingham Police Department eats through a huge chunk of the city's resources. It has a budget of more than $92 million annually, which makes it the largest line item by far. It also has a particularly disturbing history of brutality directed at the city's Black community, dating back to the days of Bull Connor, the racist Birmingham police commissioner who ordered officers to attack civil rights activists with police dogs and fire hoses.
Mayor Randall Woodfin last month announced a 30-day review of police practices. On July 14, he proposed a ban on chokeholds and said a task force will further review the city's Police Department and identify "areas of improvement" in public safety.
Woodfin hasn't said whether he supports the call from activists to shift police funding toward a street-level gun violence program, even though he has a background in progressive politics (during his mayoral campaign, he had the backing of U.S. Senator Bernie Sanders). He also has a personal history with gun violence. His brother was shot and killed in 2012, and his nephew was shot and killed just weeks before he was elected. Woodfin did not respond to requests for an interview.
Activists like Williams say reviewing use-of-force policies isn't enough and that police alone just aren't equipped to handle violence and crime spurred in large part by the systemic racism — including de facto segregation, bleak economic opportunity, and underfunded schools — that many Black communities face. At the same time Woodfin announced the police review, Williams and other local activists who are part of the Birmingham Peacemakers Campaign put forward a public request for the city to reallocate some police funding to a community outreach program that's already received support from local philanthropies and the county's Health Department. Now they just need the city to commit, and they hope nationwide calls to "defund the police" may provide the momentum they need.
"The Police Department has been allowed to leech all of the nutrients out of the community," Williams said. "People don't understand that the conversation about defunding the police comes from the fact that all of these other social programs were cut in order to increase funding for the police."
The Peacemakers program would employ street outreach teams made up predominantly of men formerly incarcerated for gun charges to connect residents with social services, provide mentoring, and engage with their own communities to stop shootings.
The program is modeled after a similar initiative in Richmond, California, which was associated with a considerable reduction in firearm homicides and assaults annually, according to a study published in the American Journal of Public Health. After Richmond's Office of Neighborhood Safety opened in 2007, that city has experienced an overall 82 percent reduction in total shootings involving death or injury. Peacemaker initiatives have also shown success in Sacramento and Stockton, though they began much more recently.
Street outreach programs, broadly speaking, have been identified as effective at reducing gun violence, and they're already in place in cities across the country, albeit with varying levels of support and funding. The street outreach teams typically help mediate conflicts between individuals, cliques, and gangs before they escalate, particularly in the communities of color hardest hit by gun violence.
Williams knows anger and fear. She was 12 when her uncle was killed in a shooting. She became a parole officer in Florida, barely making it through the academy because she hated using a handgun. After retiring from her job as a P.O., she moved to Birmingham. She lives in Smithfield, a neighborhood in west Birmingham. During an interview, she listed a dozen of her neighbors, their ages, what they do for a living and even some of their current struggles, like a cancer diagnosis or a COVID-related job loss. She knows the neighborhood as a tight-knit community.
But Williams — and almost everyone else in Birmingham — also knows Smithfield and the city's west side neighborhoods as the locus of most of the city's shootings and gun homicides. "I should not be afraid to walk down the street on my block," she said. So now she's a community organizer, working to prevent gun violence with night walks (though they are now on pause because of COVID-19) and urging the city to back a more significant street outreach program.
Many of the homicides in Birmingham are retaliatory in nature, as they are in many cities, and committed by a small number of people, Williams said. These moments, when anger and confusion are high, are moments when outreach workers can stop the cycle of violence with support, mentorship, and social services — and without police intervention.
"We can stop retaliation if we get there in enough time," Williams said. "We can work with a person to understand. We can help them channel their anger. We can help them get through it."
A street outreach program, she said, can prevent shootings, and also fill in the gaps in many neighborhoods where police still have little legitimacy, social safety net programs often fail to reach people, and victims of crime often feel just as unsafe calling the police.
"You can be in the right and still go to jail because they think you were in the wrong," Williams said.
Being near that violence, often knowing the victims and understanding how systemic racism and lack of resources contribute to the violence is part of the reason she is pushing for more to be done, Williams said. It's also moments like the one at the hospital that day.
"It's not just the fact that this could easily be my child or a friend's child," she said. "I see everybody's child as my responsibility."
This wouldn't be the first time Birmingham has tried to get its arms around its gun violence problem. In 2015, the city launched the Birmingham Violence Reduction Initiative. But the program was housed in the Police Department, and combined techniques for violence deterrence with aggressive enforcement tactics, such as gun raids and no-knock warrants.
It drew the ire of community leaders who said the program was more about intimidating would-be perpetrators of violence than meeting them where they were. Local Black Lives Matter activists described it as "police terrorism."
A review by John Jay College of Criminal Justice found that the program often "lost focus" while the city's homicide rate continued to rise.
"It collapsed in large part because it was not part of the grassroots community," said Daniel Schwartz, the executive director of Faith in Action Alabama.
The Peacemakers' street outreach program, in contrast, wouldn't be connected to the police department and would likely be organized as a non-profit outside the city government.
"You have to remember how the systems of racism have stripped these communities," Williams said. "The street outreach workers are there to help break down those barriers and navigate."
DeVone Boggan, the CEO of Advance Peace and the former director of Richmond, Virginia's Office of Neighborhood Safety, said: "A major part of why these strategies can work, and where ours are working, is that we're focusing on those very same people that law enforcement has been unable to reach, but we're engaging them in a more deliberate, intentional, and relentless way. Focused engagement, focused attention, helping connect them to services, resources and opportunities — and more than anything, helping them to understand that gunfire is not the only means to resolving the conflicts."
"We have to understand the dollars and cents of this, and the benefit, cost-ratio opportunities here," Boggan added. He noted that each shooting costs between $400,000 and $1 million. "Look at the cost of a fellow being shot, or a fellow shooting someone and harming or injuring them, or, God forbid, murdering them. The cost is exponentially greater."
The advocates in Birmingham are asking for the city to provide $1.5 million for five years, saying that a long-term commitment is important for the program to get off the ground and become sustainable. Last year, the Jefferson County Health Department committed $100,000 a year in funding for the program, but that funding will only be released once the city makes a commitment to invest in the program.
"If you look at African-American men between the ages of 20 and 40, the Number One cause of premature death is homicide," said the county's health officer, Dr. Mark Wilson. In 2019, he declared gun violence a public health crisis. "It's a big public health problem, and this is what is contributing to reduced life expectancy."
Wilson said the department identified gun violence and public safety as the Number One public health issue in its last community needs assessment, and it's even willing to spend more than $100,000 a year, potentially up to a total commitment of $1 million to $1.5 million — despite taking a hit from the COVID-19 pandemic.
"We are a willing partner," Wilson said. "We're trying to encourage people to work together. We're willing to put a substantial amount of funding into this, but in the grand scheme of things, if it doesn't have other support, the money we'd contribute would get eaten up in no time."
Other local fundraising partners have also committed money, but it too is contingent on the city supporting the program. National organizations like Advance Peace, which promotes the Peacemaker fellowship program, often require local partners to have buy-in from city leadership before they'll get involved.
"We have a strategy that we as a collective have come up with that can help radically reduce gun violence," Schwartz said. "We can. We just need the political will."
Inmate assault injures two St. Clair prison correctional officers
The assaults happened at approximately 7:30 p.m. and both officers were taken to a local hospital and treated for those non-life-threatening injuries.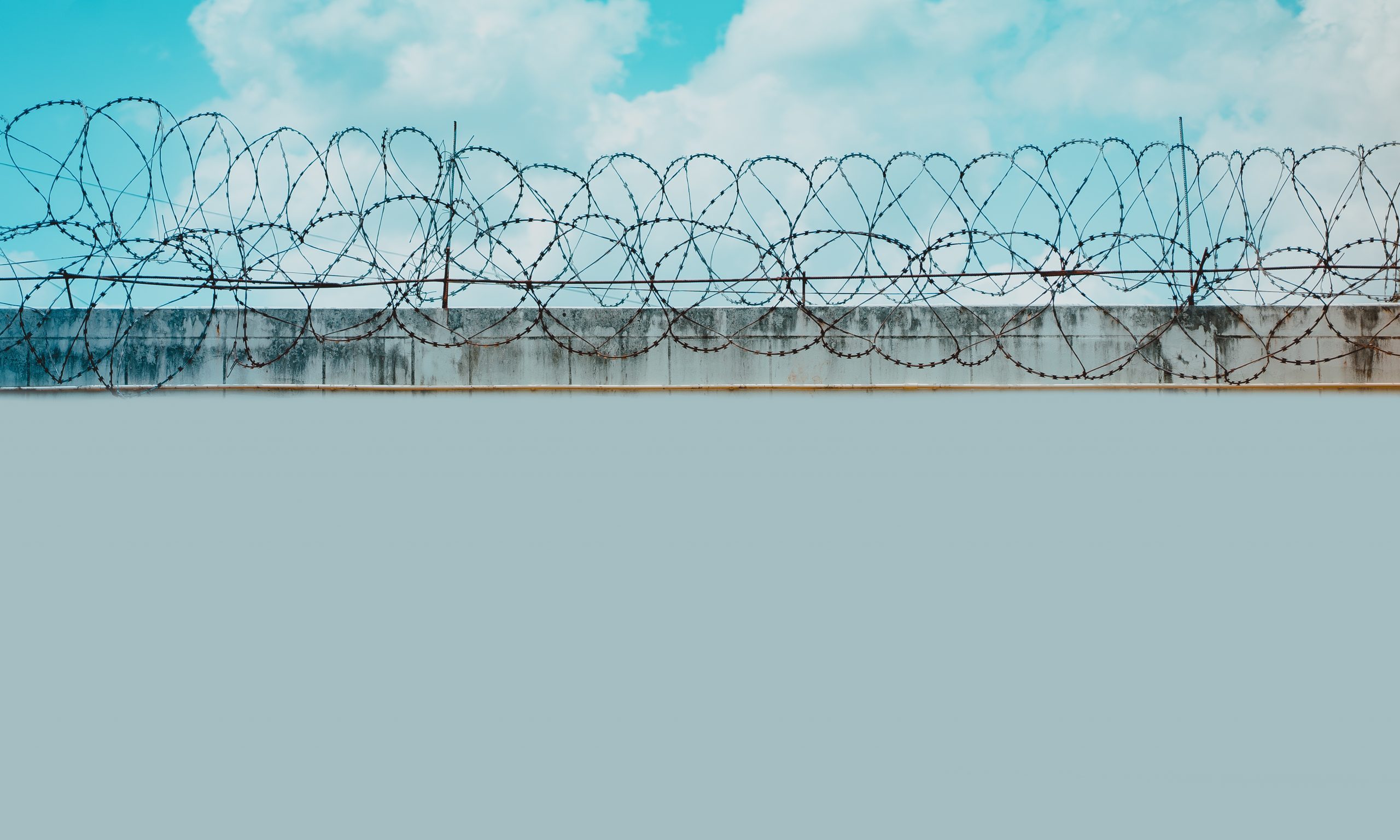 Two correctional officers at St. Clair Correctional Facility were injured in an inmate-on-officer assault on Monday, the Alabama Department of Corrections confirmed to APR.
Among the two officers who sustained non-life-threatening injuries was a basic correctional officer (BCO), a position created in May 2019, who are not Alabama Peace Officers Standards and Training Commission (APOST) certified and who cannot transport inmates, work perimeter fencing or in towers.
The other officer injured was a full correctional officer, Alabama Department of Corrections spokeswoman Samantha Rose told APR in a message Friday. The assaults happened at approximately 7:30 p.m. and both officers were taken to a local hospital and treated for those non-life-threatening injuries and subsequently released, according to Rose.
"The ADOC condemns all violence in its facilities, and the actions taken by the inmate against ADOC staff are being thoroughly investigated," Rose said. "As the investigation into this incident is ongoing, we cannot provide additional detail at this time. More information will be available upon the conclusion of our investigation."
The ADOC created the new basic correctional officer position to bolster the state's woefully understaffed prisons. The creation of the position was also at the suggestion of experts ordered by a federal court to study the department's staffing problems, ADOC attorneys wrote to the court in a filing in 2019.
The ongoing lawsuit is over the state's handling of mental health in prisons.
The Southern Poverty Law Center and the Alabama Disability Advocacy Program filed the 2014 suit arguing the state was indifferent to the health of inmates dying by suicide in greater and greater numbers.
Attorneys for the plaintiffs in June argued that ADOC was far behind on the court-ordered hiring new additional officers. It has been more than two years since U.S. District Judge Myron Thompson ordered the Alabama Department of Corrections to hire an additional 2,000 correctional officers by 2022.
U.S. District Judge Myron Thompson in a previous opinion wrote that prison understaffing "has been a persistent, systemic problem that leaves many ADOC facilities incredibly dangerous and out of control."
"Taken together, ADOC's low correctional-staffing level, in the context of its severely overcrowded prisons, creates a substantial risk of serious harm to mentally ill prisoners, including continued pain and suffering, decompensation, self-injury, and suicide," Thompson's previous opinion continued.
The SPLC in court filings late last year expressed concern over the use of basic correctional officers in Alabama's overcrowded and understaffed prisons. ADOC attorneys have argued to the court, however, that BCO's are adequately trained to do their jobs and are needed for the department to hire the necessary number of officers per the court's timeline.
In a court filing on Thursday, attorneys for the plaintiffs asked the court not to again delay site visits to Alabama prisons by two experts who are tasked by the court to determine which positions should be filled by correctional officers and which by BCO's and which by another new position, called cubical correctional officers, who are to have no direct interaction with inmates.
Those visits were to begin in May, but both parties in the suit agree to wait due to the COVID-19 pandemic and the threat it posed to the experts, who are particularly vulnerable to the disease due to "age and other factors," according to court records.
Both parties again agreed to postpone those visits in June for those same reasons, those records show. ADOC seeks a third extension but attorneys for the plaintiffs argue that the experts can visit the prisons while keeping themselves, prison staff and inmates safe from harm of COVID-19 and that thousands of employees and contractors enter Alabama prisons daily.
The plaintiff's attorneys argue in the court filing that the expert guidance is needed because ADOC wishes to use BCO's and cubical correctional officers to comply with the court-ordered hiring of additional staff by Feb. 20, 2022.
"Ensuring adequate staffing is of upmost importance to address the constitutional violations underlying mental health care within ADOC," the plaintiffs' attorneys wrote to the court Thursday.
ADOC in May was employing 494 BCO's, a 57 percent increase in the number of BCO's employed in Oct. 2019, according to ADOC's staffing numbers. The number of correctional officers working in Alabama prisons fell by two percent during that time, dropping from 1,319 to 1,287.