Sen. Doug Jones argues for passage of SAME Act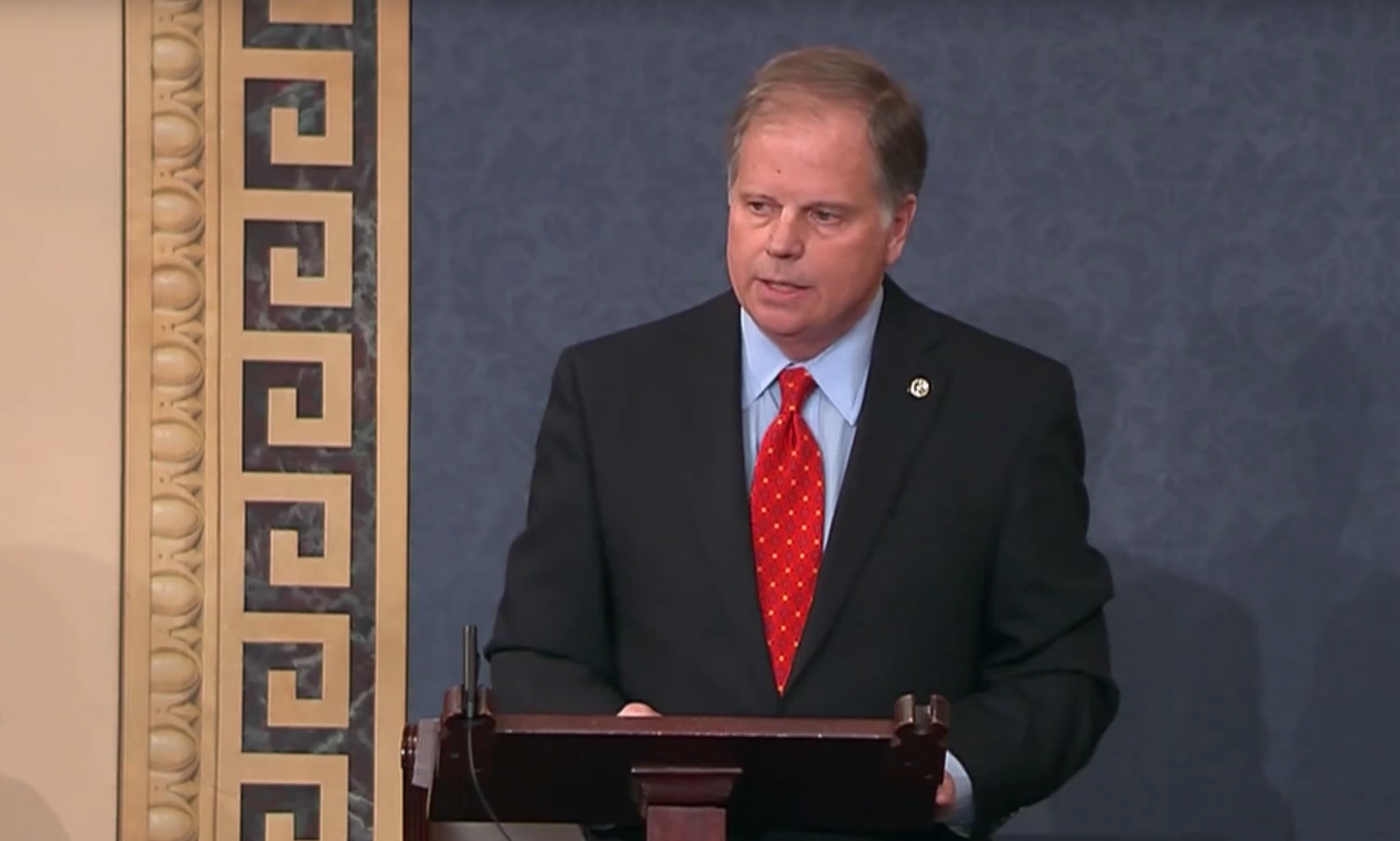 Sen. Doug Jones, D-Alabama, spoke on the floor of the U.S. Senate this week in an attempt to secure passage of the States Achieve Medicaid Expansion Act, a bill that would incentivize states like Alabama to expand Medicaid by restoring 100-percent federal reimbursements for the first three years.
Jones' push to bring in additional federal dollars for Medicaid in Alabama comes as the nation surpasses four million COVID-19 cases and Americans find themselves increasingly without health care after having lost their jobs and the benefits associated with them.
"Medicaid for 55 years has lifted the health outcomes of people all across this country, and especially in so many states that need it. States like Alabama that are poor states, that are unhealthy states; but we can do better," Jones said. "A solution of Medicaid would bring billions of dollars into my home state of Alabama along with about a dozen other states. It would create thousands of new jobs. It would held shore up rural hospitals that are facing financial struggles, a condition made worse by this pandemic. It would provide healthcare coverage for between 300 and 400 thousand Alabamians who do not have it now."
Jones said expanding Medicaid would create $935 million in new tax revenues in the state of Alabama.
Jones has long been a vocal advocate for Medicaid expansion and greater access to quality, affordable health care in Alabama.
In the time since Medicaid expansion has been available and Alabama Gov. Robert Bentley made the decision not to take it, more than a dozen hospitals in Alabama have closed their doors, and 88 percent of the remaining facilities are operating at a loss, according to the Alabama Hospital Association.
Medicaid Expansion Advocates claim that iI Alabama expanded Medicaid, an estimated 340,000 Alabamians would gain access to care and the state would receive billions of dollars federal assistance as well as generate an estimated $715 million in new state and local tax revenue.
On Wednesday, Senators Jones and Mark Warner, D-Virginia, requested unanimous consent to pass the SAME Act.
Opponents of Medicaid expansion argue that the State General Fund budget was in no condition to pay the state match required under the Affordable Care Act (Obamacare) and that the state already provides Medicaid benefits to poor children, poor seniors, poor pregnant women, and the disabled. Expanding Medicaid would simply be subsidizing the lifestyles of able bodied adults who could afford Obamacare if they would simply work forty hours a week or correctly report their income in order to qualify for an Obamacare subsidy. They argue that Alabama's State General Fund budget (SGF) is in much better shape than most of the states who expanded Medicaid, now that their match subsidies have run out and that expanding Medicaid would likely require Alabamians to pay higher taxes once the federal subsidies expired in the SAME Act. Medicaid Expansion was never paid for at the federal level and has required deficit spending since its very inception.
Jones said that Alabama held back and did not expand Medicaid when the Affordable Care Act was passed.
"The main reason they held back was purely political," Jones said. "The Alabama Legislature, the Alabama Governor refused to legitimize the Affordable Care Act by putting their name on it and hundreds of thousands have suffered because of it."
Jones is facing a difficult re-election test against former Auburn head football coach Tommy Tuberville.
Alabama's COVID-19 hospitalizations, cases continue rise
Average daily hospitalizations continue an ongoing increase as cases nationwide surge.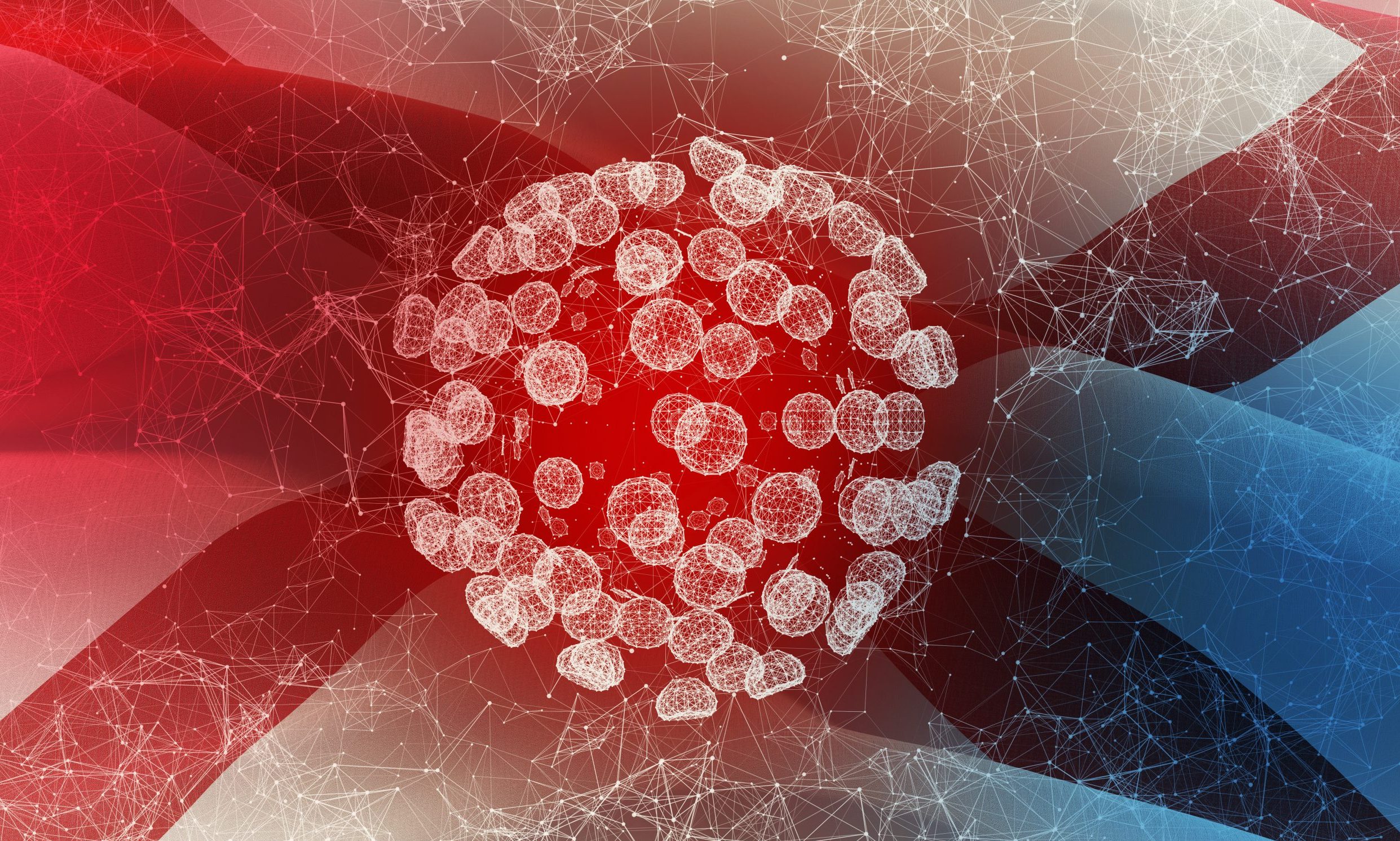 The number of COVID-19 patients hospitalized in Alabama hit 863 on Wednesday, the highest daily count since Sept 4, as average daily hospitalizations continue a steady increase and cases nationwide surge.

UAB Hospital in Birmingham on Wednesday was caring for 72 COVID-19 inpatients — the highest number the hospital has cared for since Aug. 21. 
In the last two weeks, Alabama has reported an increase of 15,089 new COVID-19 cases, according to the Alabama Department of Public Health and APR's calculations.
That number is the largest increase over a 14-day period since the two weeks ending Sept. 9. On average, the state has reported 1,078 new cases per day over the last two weeks, the highest 14-day average since Sept. 9.
The state reported 1,390 new confirmed and probable cases Thursday. Over the last week, the state has reported 7,902 cases, the most in a seven-day period since the week ending Sept. 5. That's an average of 1,129 cases per day over the last seven days.

Alabama's positivity rate, based on 14-day case and test increases, was nearly 16 percent Thursday, the highest that rate has been since mid-September.
Public health experts say the positivity rate, which measures the number of positive cases as a percentage of total tests, needs to be at or below 5 percent. Any higher, and experts say there's not enough testing and cases are likely to be going undetected. 
"I really won't feel comfortable until we're down to about 3 percent," said Dr. Karen Landers, the state's assistant health officer, speaking to APR last week. 
While new daily cases are beginning an upward trajectory, the number of tests administered statewide is not, contributing to the increasing positivity rate. The 14-day average of tests per day on Thursday was 6,856 — a nearly 10 percent decrease from two weeks prior. 
Over the last two weeks, ADPH reported 206 new COVID-19 deaths statewide, amounting to an average of 15 deaths per day over the last 14 days.

So far during the month of October, ADPH has reported 303 confirmed and probable COVID-19 deaths. In September, the total was 373. Since March, at least 2,843 people have died from the coronavirus.

The number of new cases nationwide appear to be headed toward a new high, according to data gathered by the COVID Tracking Project. The United States is now reporting nearly 60,000 cases per day based on a seven-day average. At least 213,672 Americans have died, according to the COVID Tracking Project.