Alabama GOP chair says Harris "drags the Democrats' ticket even further to the left"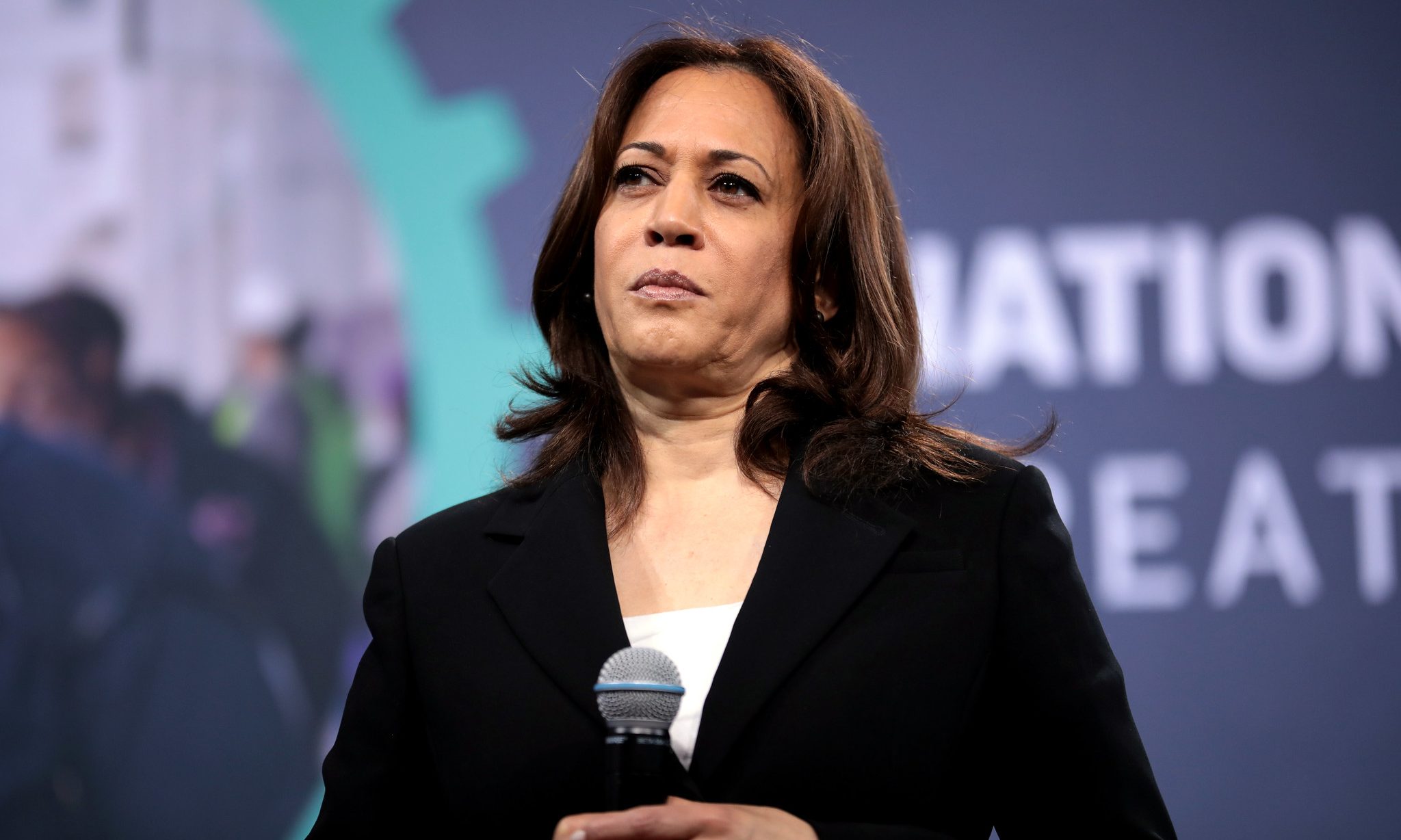 Alabama Republican Party Chair Terry Lathan released a statement critical of presumed Democratic presidential nominee Joe Biden's choice of U.S. Sen. Kamala Harris, D-California, as his running mate in the Nov. 3 general election. Biden announced the pick to supporters via text message.
"Joe Biden's VP pick drags the Democrats' ticket even further to the left," Lathan charged. "Kamala Harris was the first proud co-sponsor Bernie's Medicare for All government healthcare takeover. She's applauded efforts to defund the police and even led the charge to block meaningful police reform in the Senate. She even wants to use the federal government to ban plastic straws and to control what we eat – a move that would devastate the U.S. dairy and beef industries – all in the name of 'climate change.'"
"We look forward to the clear contrast in policies in the Vice Presidential debate with Mike Pence and Senator Harris," Lathan concluded. "It will be a true mirror of the obtuse plans the Democrats want for our nation. This ticket does not represent the values of the American people. They will see through all bogus attempts by the Democrats who will pretend to move to the center. They will fail, as their policies have, and America will vote to re-elect President Trump on November 3rd."
Republican National Committee Chair Ronna Romney McDaniel similarly blasted the decision.
"A hiding, diminished, & incoherent Biden didn't just select a VP candidate, he chose the person who will actually be in charge if he were somehow able to win," McDaniel said. "Harris' radical policies may be popular among liberals, but they are well outside the mainstream for most Americans."
"Kamala Harris' extreme positions, from raising taxes to abolishing private health insurance to comparing law enforcement officials to the KKK, show that the left-wing mob is controlling Joe Biden's candidacy, just like they would control him as president," McDaniel concluded.
Harris is a U.S. senator, a former prosecutor, former 2020 presidential candidate and former California attorney general. Her father is an immigrant from Jamaica and her mother is an immigrant from India. She identifies as Black and is the first non-White woman to be on a major party presidential ticket.
Harris is the fourth woman to appear on a major party presidential ticket. The previous nominees — 1984 Democratic vice presidential candidate Geraldine Ferraro, 2008 Republican vice presidential candidate Sarah Palin, 2016 Democratic presidential candidate Hillary Clinton — all lost in the general election.
Current Vice President Mike Pence is expected to return as Trump's running mate.
Biden is expected to make a joint appearance with Harris on Wednesday in Delaware.
Polls taken prior to the Harris pick show Biden with a significant lead in polling, both nationally and in several key swing states. Alabama is expected to support Trump by a large margin.
Sewell: Confirming Barrett before the election would undermine Supreme Court's legitimacy
"The nomination of Judge Amy Coney Barrett is clearly tainted by the hypocrisy of Senate Republicans to go back on their own promise," Sewell said.
Saturday, Congresswoman Terri Sewell (D-Alabama) released a statement claiming that President Donald J. Trump's (R) nomination of Judge Amy Coney Barrett to replace Justice Ruth Bader Ginsburg as Associate Justice on the Supreme Court was tainted by the hypocrisy of Senate Republicans and that confirming Judge Barrett would undermine the legitimacy of the Supreme Court.
"The Supreme Court nomination by President Trump today, with the 2020 presidential election only 38 days away, denies the American people a voice in this very important decision," Rep. Sewell said. "The nomination of Judge Amy Coney Barrett is clearly tainted by the hypocrisy of Senate Republicans to go back on their own promise not to fill a vacancy on the Supreme Court so close to a presidential election. This standard articulated by Senate Republicans was applied against President Obama's nomination of Judge Merrick Garland eight months before the 2016 presidential election. This blatant power grab by Trump and Senate Republicans is especially disturbing given that the voting process has already begun with hundreds of thousands of voters having cast their ballots in the 2020 presidential election."
"Fairness and comity demand that the Senate not confirm any vacancy on the Supreme Court until the American people have chosen the next president," Sewell concluded. "To do otherwise, I believe would undermine the very legitimacy of the Supreme Court."
Friday before Barrett was even nominated, U.S. Senator Doug Jones (D-Alabama) announced that he will not support any Trump nominee for the Supreme Court for the vacancy created by Justice Ruth Bader Ginsburg's passing. Jones stated, "I will not support the confirmation of any Supreme Court justice nominee before the election."
"Justice Ginsburg was a role model and an inspiration," Sen. Jones said. She was a brilliant and tireless advocate, a champion for fairness and equality, and her efforts have brought our country closer to the ideals upon which it was founded."
"It is a poor reflection of the state of our national politics that, just hours after Justice Ginsburg's passing, we were thrust into a divisive partisan fight over her successor, denying the nation the time to mourn this extraordinary American's death," Jones continued. "Just weeks from a national election, we are confronting a blatant power grab by Senate Majority Leader Mitch McConnell and the President that will undermine the court and subvert the will of the American people."
"Just four years ago, Leader McConnell held open a Supreme Court seat for ten months before a presidential election because he said time and again that, in an election year, we must let the American people decide," Jones said. "If confirming a Supreme Court justice ten months prior to a presidential election would have denied the American people a voice, then isn't he now denying the American people a voice by rushing to confirm a justice just weeks before a presidential election?"
"I believe the answer to this question is a resounding YES," Jones continued. "This is especially true given the urgent legislative work we have yet to do. Leader McConnell should turn his focus instead to protecting the lives and livelihoods of the American people by bringing a new bipartisan COVID-19 relief package up for a vote. We also need to pass the National Defense Authorization Act to support our military. We need to pass our annual funding bills instead of kicking the can down the road with yet another costly continuing resolution. We need to pass the John Lewis Voting Rights Advancement Act, which has languished in this Senate, in order to protect the right of all Americans to vote and participate in our democracy."
"Consequently, under these circumstances, I will not support the confirmation of any Supreme Court justice nominee before the election," Jones explained. We should not force the country into a brutal and divisive partisan confirmation fight while Americans are already voting to choose the next President. If President Trump is re-elected, I will evaluate any pending or future nominee on their merits and vote for or against the nominee based solely on their qualifications."
Trump has already appointed Neil Gorsuch and Brett Kavanaugh to the U.S. Supreme Court. President Barack H. Obama (D) only got to select two of his nominees to the court. When conservative icon Supreme Court Justice Antonin Scalia died in 2016 – the previous election year, Republicans led by McConnell and Sen. Richard Shelby (R-Alabama) blocked Obama's appointee, Merrick Garland.
Jones also voted against previous Trump nominee Brett Kavanaugh.
Congresswoman Terri Sewell represents Alabama's Seventh Congressional District. Sewell has no Republican general election opponent.