Opinion | Someone should be fired for Decatur's racist housing practices
Decatur Housing Authority employees admitted to the segregation practices, in which they routinely bypassed Black applicants on the waiting lists.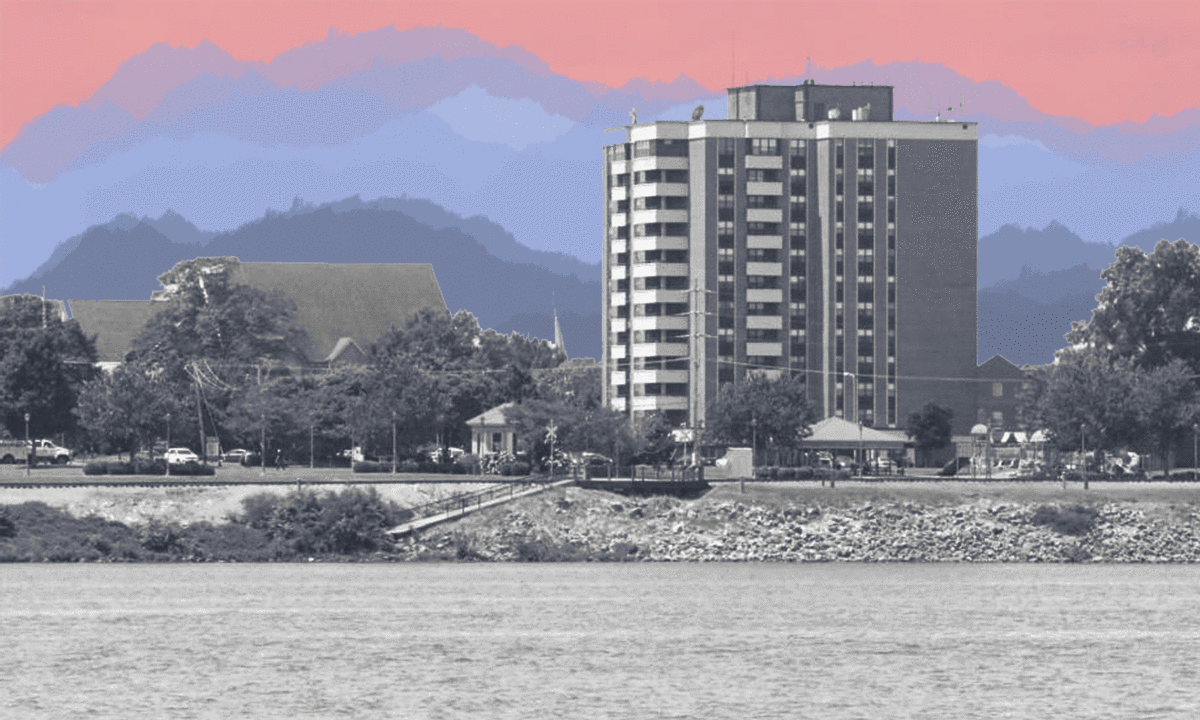 Did you know that all Black people hate living in high-rise towers? Or that all Black people like to sit on their porches, and come and go easily? I was unaware of these common traits shared by all Black people until this morning when I read a news story in the Decatur Daily and then read a lengthy report from the U.S. Department of Housing and Urban Development (HUD) that detailed the insanely racist practices of the Decatur Housing Authority. 
Now, before we go much further here, I should warn some of you that this is going to shatter your beliefs that racism is mostly dead and that widespread, government-sponsored racism doesn't exist, or is over-hyped by media attempting to shame all white people. Those views were ignorant, offensive and easily disproved anyway, but this story is going to cause you some sleepless nights. 
Here are the basic details: In Decatur, there are three options for low-income, elderly housing. There are two high-rise apartment buildings that sit beside the Tennessee River and offer tenants various activities and beautiful views of the river. There is also another group of garden-style apartments several miles away, located in a less desirable and impoverished area of Decatur, where crime rates are high and property values low, and there are no activities and no gorgeous views. 
In the beautiful high-rise buildings, the tenants are 94 percent white. 
In the very-much-not-beautiful apartments, the tenants are 100 percent Black. 
If you think this to be a mere accident, it was not. Decatur Housing Authority employees admitted to the segregation practices, in which they routinely bypassed Black applicants on the waiting lists at the high-rise buildings and placed white tenants in the rooms instead. 
The HUD review noted numerous instances of this occurring during the compliance review period. In other words, the people at the Decatur Housing Authority continued this racist nonsense even when they knew HUD was watching. 
And it's actually worse than that. Because DHA was warned back in 2017 that its segregation practices were illegal, and that serious changes and improvements needed to be made to its housing and placement practices. 
DHA did nothing. 
HUD officials found that one Black applicant remained on the waiting list for a room at the high-rise buildings for nearly 2,000 days. 
That's more than five years.
And when the HUD investigators asked about these practices and about the obviously segregated housing situation, DHA employees told them: "Black elderly tenants do not like to live in high-rise buildings. They prefer to live in garden-style units so they can sit on their porch and come and go as they please." 
All Black tenants … Lordy. 
The HUD report sums this up nicely: "It is unclear how the (DHA) staff reached this conclusion."
If you're wondering, absolutely no one in Decatur has taken responsibility for this monumental embarrassment. And as of late Tuesday evening, no one has been held accountable. 
Decatur Mayor Tab Bowling ducked questions about the issue, despite the fact he is responsible for appointing some members of the DHA board. 
One of those board members, chairman James Ridgeway, ran from the problem too, telling the Daily that he "doesn't oversee the thing," meaning DHA, and that he's just a board member. 
Ridgeway went on to say that even though the board does have authority to hire and fire the people in charge of DHA — executive director Andy Holloway and housing director Jeff Snead — there are no plans to do so. 
"We don't have nothing against them. They've done a good job," Ridgeway said. 
They actually didn't. According to a spokesperson for HUD, the Decatur Housing Authority operated the absolute worst, most racist housing agency in the entire country. 
To rectify the situation, Decatur will pay out $200,000 in fines and will be forced to make improvements to bring the apartments up to decent standards and provide the additional services that are available in the highrises. 
All told, it will cost the city, and its taxpayers, millions of dollars. And it will have left hundreds of Black residents living in substandard housing, and suffering the indignity of being shuffled off to less desirable homes because of the color of their skin. 
Someone should answer for that.
Opinion | Capping Alabama Power's ash pond might be the best bad option
When you look at the actual, real-life options for this stuff — and I can't believe I'm going to say this — but the plan from Alabama Power seems to be a fairly good one.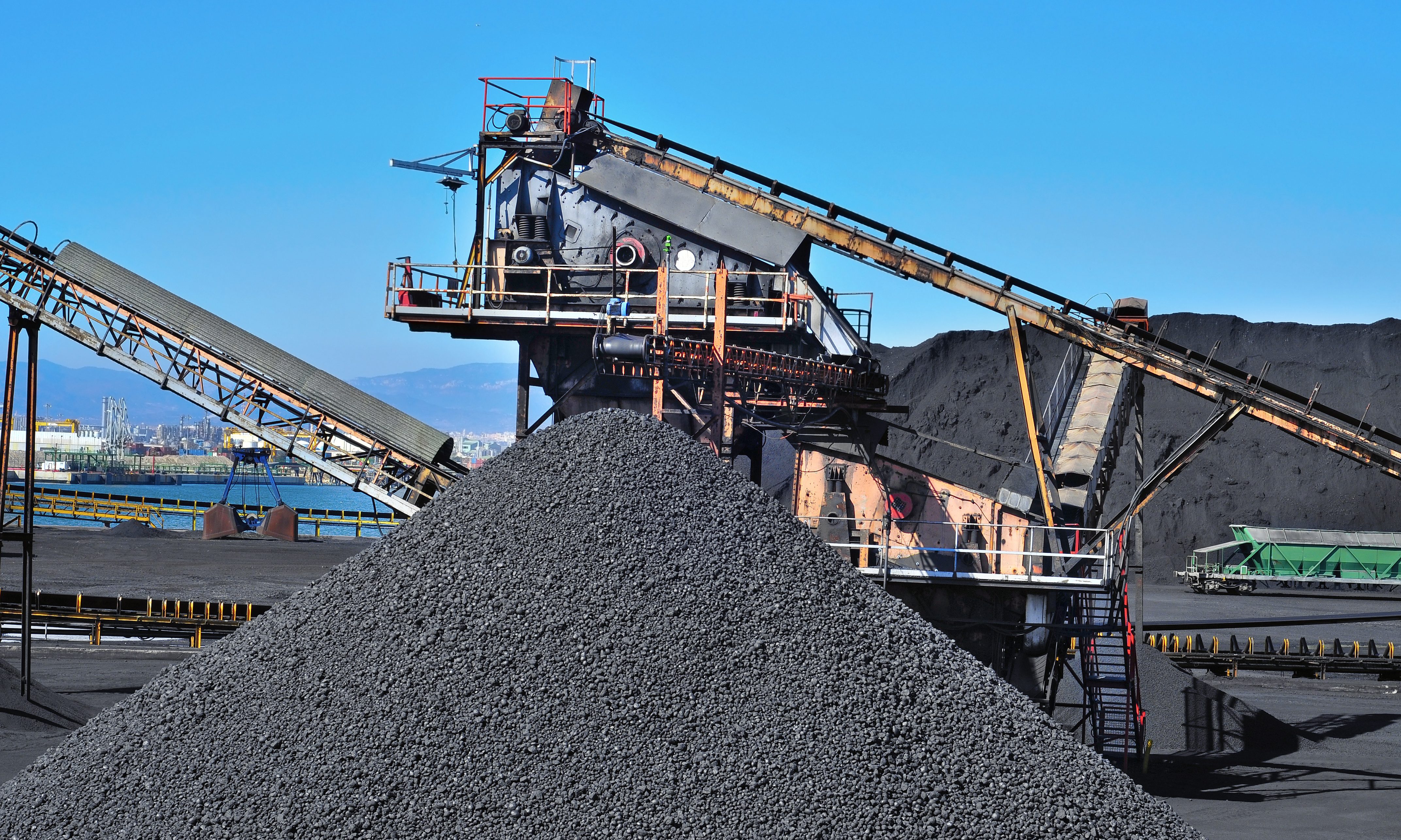 It would be wonderful if coal ash didn't exist. Had humans never figured out that you could blast the top off a mountain or send desperate men deep into the earth to find coal to be burned to produce power, I'm not sure we wouldn't be substantially better off. Just think of the environmental damage and human deaths that we could prevent. 
But that's not real life. 
In real life, we live by the kilowatt. And as a result, we're left with tons and tons and tons of coal ash — the leftover, toxic remnants of all that coal we've burned to keep all those lights on. And something has to be done with all of it. 
Exactly what we want to do with it is the dilemma facing Alabama Power and state and federal regulators. And there seems to be no answer that doesn't tick off somebody. 
You can't just leave it in wet ash ponds anymore, because the EPA has essentially — and very appropriately — made that illegal. 
You can't cap it in place — a process by which the water is sucked out and cleaned and the remaining coal ash is covered with a synthetic liner and then with synthetic turf — because environmental groups say that still leaves a risk that some contaminants will leach into the groundwater. 
You can't haul it away to a landfill — where it would be dumped into a lined pit and later covered — because nearby residents hate it and environmental groups say the dumping can lead to airborne contamination that sickens nearby residents. 
So, what do you do? 
No, really, I'm asking. What should we do with an ash pond like the one at Alabama Power's Plant Barry? 
Plant Barry has been a major point of contention between the power giant and environmental groups, particularly the Mobile Baykeeper and the Southern Environmental Law Center, for years now. But the conflict, in this particular instance, isn't quite as simple as the usual cost-v-environment arguments that usually dominate these situations. 
Barry's ash pond currently holds 21 million tons of coal ash. That's a big ash pond. 
It is located just feet from the Mobile River, separated by a 21-foot dike. For years, environmentalists have predicted that the pond is one good hurricane away from a major environmental disaster. (That has proven to be mostly hyperbole. Hurricane Sally pushed the Mobile River level up 3 feet. That's 18 feet below the top of the existing dike, and the water has never been within 15 feet of the top.)
Alabama Power has maintained that the coal ash is as safe as a big, arsenic-laden baby and that no weather event in 55 years has disturbed the material stored at the site. But the company, after recent EPA law changes, is moving to cap in place the pond — a process it says will virtually eliminate the potential for contamination. 
Not good enough, the environmental groups have said. They want the coal ash moved to some other location. 
What location? The moon, preferably. Or some other place where humans will never come in contact with it.
However, when you look at the actual, real-life options for this stuff — and I can't believe I'm going to say this — but the plan from Alabama Power seems to be a fairly good one. 
Look, I know that several heads just exploded, but hold off on the emails and angry tweets for a minute or two and let me explain. 
First, coal ash is a problem no matter where it's stored or how it's stored. Is placing it in a lined landfill at another location safer than capping it in place at Plant Barry? Possibly, but several people — people who are experts in the field — disagree about the overall danger and about the types of dangers related to each option. 
For example, capping the ash in place poses a higher risk that toxins could, at some point in the future, leach into the groundwater. APCO officials, and their hired engineers and third-party experts, insist that the new engineering improvements made to the site will significantly reduce that likelihood, making it almost equally as safe as a lined site. 
The plan APCO has presented has been approved by the EPA and is being monitored by ADEM.
But let's say that APCO decided to go with the approach that some environmental groups want — trucking all 21 million tons of coal ash, after it's been dried out, to a lined landfill site somewhere else. (And no one has a good thought on where that somewhere else is, by the way.)
That would mean, according to APCO's estimates, more than 30 years of moving this stuff, with semi-trucks leaving out of the site every six minutes and traveling to wherever. Along county and state roads. And then dumping this stuff in another community that I can guarantee you does not want it. 
Pardon me, but sending diesel trucks up and down the roads for three decades (or two decades, if we go by most optimistic projections) doesn't sound very environmentally friendly either. Nor does it sound like a solution that will prevent complaints. It also sounds like a blown tire or missed turn away from being an environmental disaster somewhere else. 
Capping this ash in place at Barry will move it another 750 yards away from the Mobile River. It will result in the dike being raised another three feet, eliminating the risk of a flood-caused disaster by anything other than a 1,000-year storm. The site will feature new engineering to cut off groundwater leaching and it will be monitored continuously for leaking. 
That all sounds pretty reasonable. 
Look, I'm not recommending that APCO get an environmental award or anything here, but at the same time, I think it's OK to say that they've chosen the best of several bad options.