Opinion | A little of this, a little of that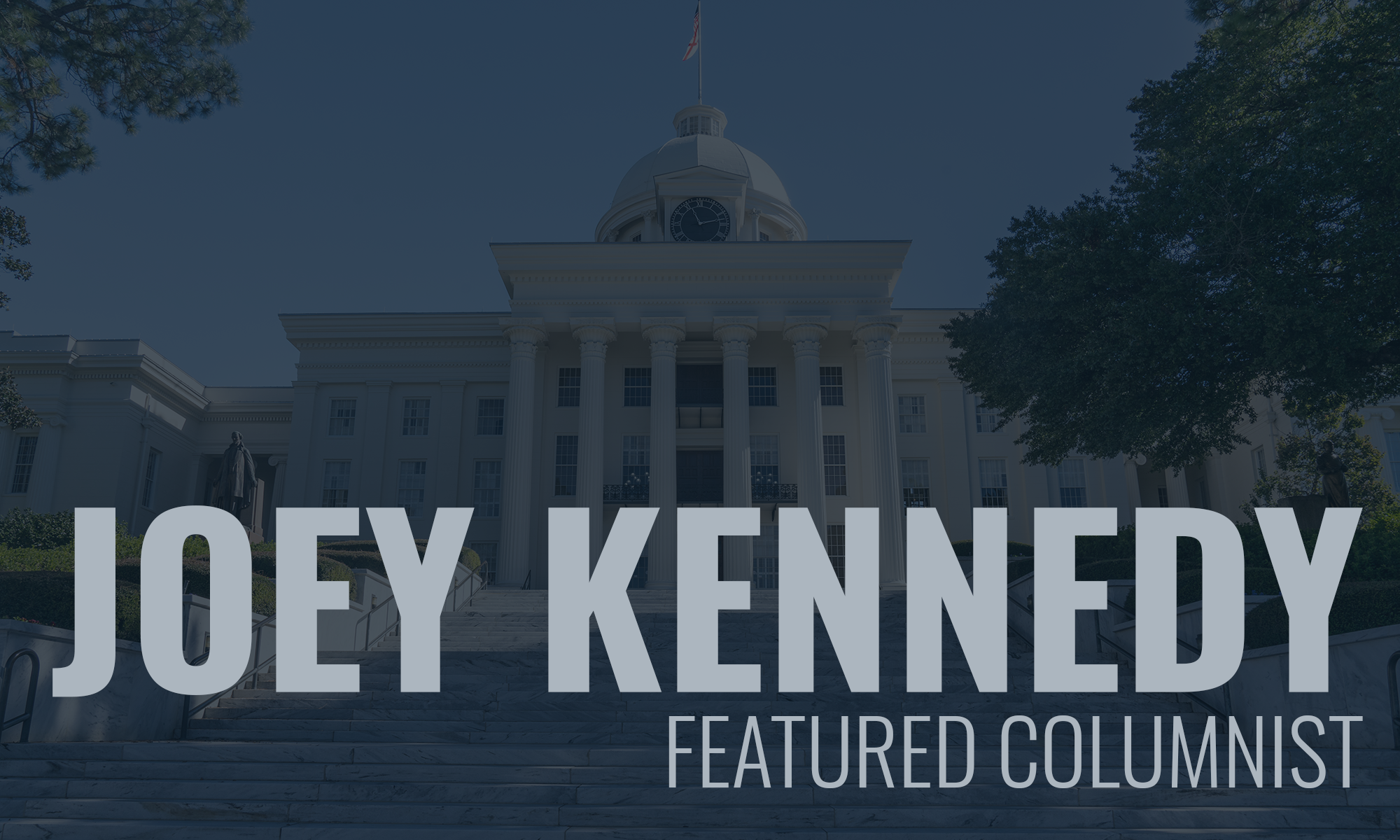 This week, a little gumbo for your bowl. There's a lot going on out there, even as Alabama reached a grim milestone. This week, the state's confirmed COVID-19 cases crossed 100,000, with deaths rising to 1,821.
Sadly, since I wrote that sentence Thursday, it's likely we now have more than 101,000 cases and even more deaths.
This is not just going away, and the horrible way the Trump administration and mostly Republican governors have managed the pandemic is only making it worse.
Still, the Southeastern Conference claims it'll put on a football season. One SEC coach (not in Alabama) referred to the coronavirus as just a "cold."
And then there's this: The Centers for Disease Control and Prevention reported that more than 200,000 more Americans died since March than died during the same period last year.
Football? Seriously?
Over the years, David G. Bronner, the highly successful CEO of the Retirement Systems of Alabama, has rarely shied away from controversy. In this month's issue of The Advisor, the newsletter of the RSA, Bronner goes directly after Donald Trump and his management style.
"We are slightly past halfway of 2020 and to be honest, it feels like a decade of problems thrown at the world in a mere six months," writes Bronner in his monthly column. "Unfortunately, our president enjoys conflict and turmoil over progress and a United America.
"I have known President Trump for over 25 years. We have played golf twice, and sat beside each other during numerous public and private events – the Miss Universe pageant and the Elevated Acre Park dedication in New York City. Our relationship cooled when he built Trump Towers with illegal immigrants from Poland and abused contractors in the process.
"Take his unusual management style, add to it the world's first pandemic in our lifetime, toss in legal protests (don't forget that is how women got to vote), some taken over by rioters – and here comes hurricane season."
Bronner warns that the state's $17 billion tourism industry could be cut 50 percent to 75 percent "if a solution to COVID-19 is not found."
Here's some other Bronner predictions:
"This recession will likely be worse than the recession of 2008-09 [the Great Recession.
"U.S. Gross National Product in 2019 was +2.3%, 2020 will likely be -6% to -7%.
"Housing, banking (financial), manufacturing will be harmed, but services (hotels, sports, malls, higher education, tourism) will be critically wounded."
The good news? From Bronner, there really isn't any.
Officials with the Alabama Democratic Party appear thrilled that former Vice President Joe Biden has added U.S. Sen. Kamala Harris to his ticket. Biden-Harris sounds right. Harris is the first South Asian and African-American woman ever to be presented to voters by a major party.
Will Biden and Harris win in a landslide? They could. Trump has angered just about every voting group in the country except for Angry White Men.
What I like is that the Alabama Democratic Party isn't just ceding the state's vote, either, like it did under the previous leadership.
"We've said this before but we will say it again. The days of passively ceding ground to Republicans are over in Alabama," says the ADP in a fund-raising email. "That means we are going to fight to re-elect Senator Doug Jones and help our other Democratic candidates win this fall. It also means that we are also going to fight to win Joe Biden and Kamala Harris Alabama's electoral votes this November. We are all in for Biden and Harris."
The Alabama Democratic Party's tone is much different this election year than during the 2018 midterms. If Alabama can truly rebuild a competitive two-party system, the ideas all around will get better, and voters will be the real winners.
Yes, there will be an all-out effort to suppress the vote this fall. But we all have to overcome the Republican-generated hurdles and make sure our votes count.
Opinion | For Coach Tub, no thinking required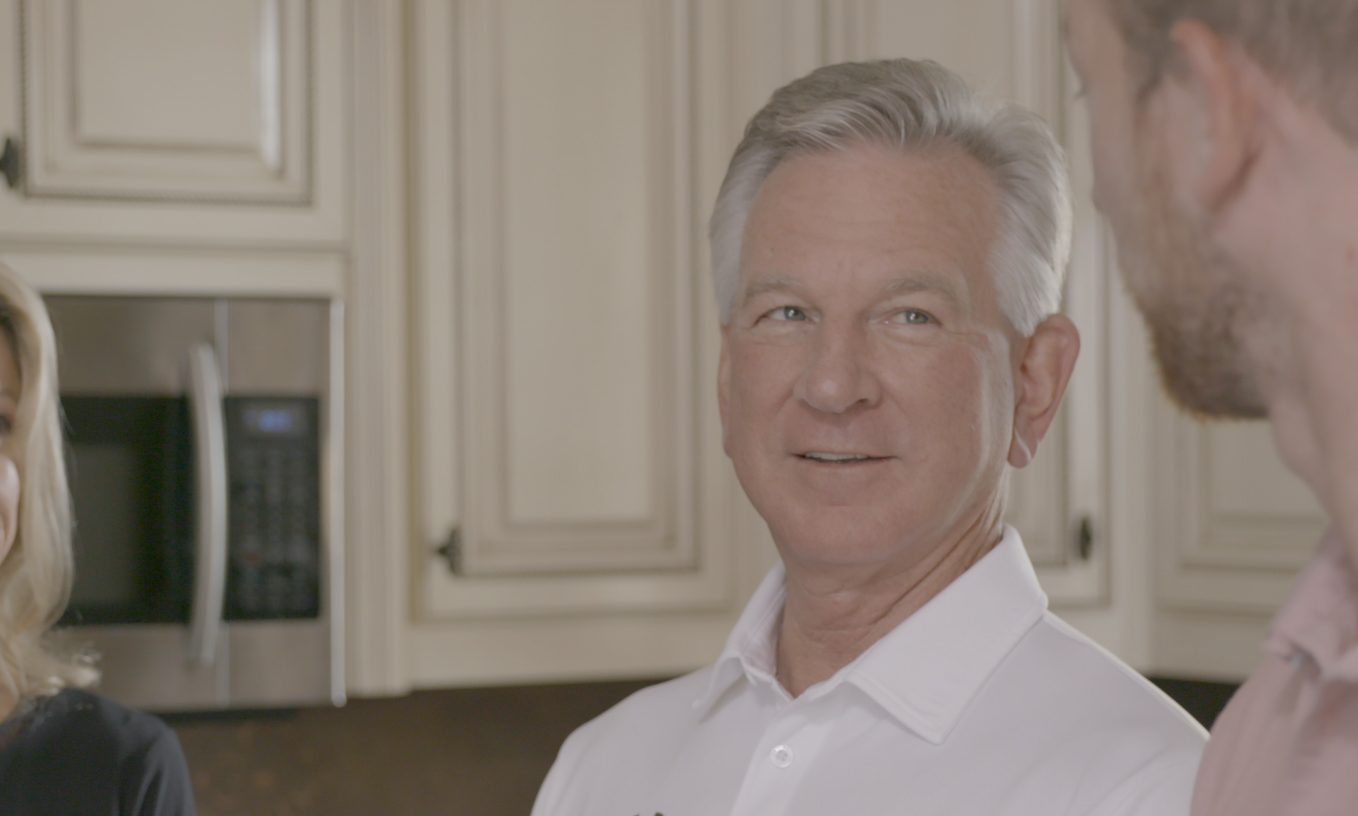 Has Tommy Tuberville ever had an original thought? It doesn't sound like it. Coach Tub basically spews Republican talking points and keeps his mouth firmly locked onto Donald Trump. He disrespects Alabama voters so much that he thinks that's all he needs to do to win a place in the U.S. Senate.
Tuberville recently addressed the St. Clair County Republican Party at its September meeting. As reported by APR, Tuberville is quoted as saying the following, and I'll offer a short rebuttal. I'm doing this because Tuberville is clearly afraid to death to debate his opponent, U.S. Sen. Doug Jones.
So here goes:
Tuberville: "America is about capitalism, not socialism. I think we are going to decide which direction we are going to go in the next few years."
Me: We decided which way we were going to go years ago, when the federal government started subsidies for oil and gas companies, farmers and other big industry and business. That, coach, is your so-called "socialism."
I'm not necessarily opposed to subsidies to boost business, depending on the cause, but I'm not going to let a dimwitted, know-nothing, mediocre, former football coach pretend we don't already have "socialism" in this country.  
What Tuberville really means is that he's against "socialism" like Medicare or Medicaid or Social Security or food assistance or health insurance. He's a millionaire already, so there's no need for him have empathy for or support a safety net for people who are less fortunate socially and economically. That's Tuberville's "socialism," and the Republican Party's "socialism," and Trump's "socialism."
That's a cruel, mean perspective that would cast aside the great majority of Americans for the rich (Tuberville, Trump) and connected and, where Trump is concerned, the fawning.
Tuberville: "I am not a Common Core guy. I believe in regular math. We need to get back to teaching history."
Me: I would love to ask Coach Tubby, one-on-one, exactly what he thinks "Common Core" is. I'll guarantee you he can't explain more than he already has. "I believe in regular math?" There is no other math. It's math. Does he think there's a math where 1+1=3? There isn't one. There are a variety of ways to teach math, but there's only math, not a "fake" math or a "Republican" math or a "Democratic" math or, God forbid, a "Socialist" math.
And when Coach Tommy said, "We need to get back to teaching history," one wonders if he's ever been into a classroom. We know more than a few of his former players weren't in many classrooms, if reports are correct. But they always played the game under his uninspired coaching.
Of course schools teach history.
The history Coach T. is talking about is Donald Trump's "white" history, the one we've been teaching in our schools forever. Not real history; you know, the one where the United States was founded as a slave-holding nation, where Native Americans were massacred and starved by the hundreds of thousands, where white supremacy was codified within our laws, where any color but white was subjugated. That history. The history that is finally fading away, so we can really see where we've been as a nation—so we know where, as a nation, we need to go.
Tuberville: Tuberville said he supports following the Constitution and appointing a replacement for Associate Justice Ruth Bader Ginsburg, who died Friday.
Me: Well, of course he does. Tuberville doesn't have an independent thought in his body, and Donnie told him this is what he's supposed to think. The big question: How much will a Senator Tuberville be able to function as a member of a minority party in the Senate — with no Papa Trump in the White House to tell him what to do?
Both scenarios are real possibilities, if not likelihoods.
There is no question that Doug Jones is far more qualified than Tuberville. Jones can work across the aisle, which will be vitally important if Democrats take control of the Senate. Jones has his own thoughts, which sometimes go against the Democratic Party's wishes. Jones is independent, smart and represents Alabama well.
Tuberville is a failed football coach who lives in Florida. That's about it.