SEC expects to allow fans in the stands with social distancing for 2020 football season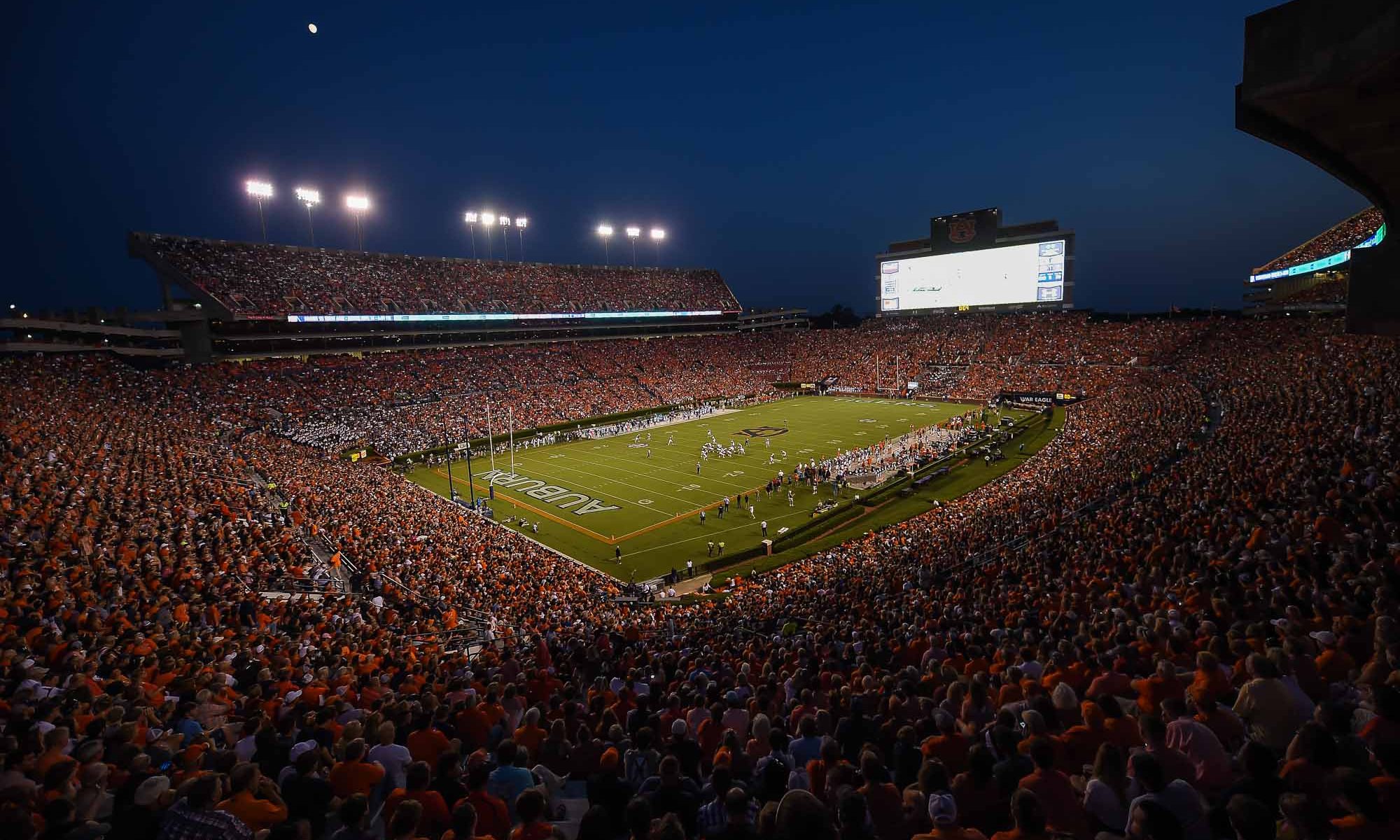 The Southeastern Conference on Tuesday approved rules allowing schools to have fans in the stands, but fans in attendance will be required to wear masks or cloth face coverings that cover both the nose and mouth during all of the games in the 2020 season.
The announcement was part of new guidelines released by the SEC that were made in consultation with medical experts and the CDC. Following the announcement, the University of Alabama announced that it will limit capacity to just 20 percent. Also, all tailgating will be banned through the 2020 season.
Auburn University has not yet announced how many, if any, fans will be allowed in the stadium.
Auburn will open the season on Sept. 26 at home versus Kentucky and will end the season at home versus Texas A&M. Alabama will open the season Sept. 26 with Missouri in Columbia, Missouri, and close the season Dec. 5 playing Arkansas in Fayetteville, Arkansas. The Iron Bowl will be Nov. 28 in Tuscaloosa.
The University of South Alabama announced last week that they will be restricting fans to 25 percent of capacity and fans will be required to wear masks. Alabama State University and Alabama A&M, like all members of the SWAC Conference, have postponed their 2020 football season to the Spring of 2021. The Ivey League, MAC, Mountain West, Big 10, and PAC 12 and the University of Connecticut have similarly postponed the season due to COVID-19 fears.
The SEC guidelines were based on recommendations from the SEC's Return to Activity and Medical Guidance Task Force.
"These fan guidelines have been adopted by the 14 member schools of the Southeastern Conference as baseline recommendations for the campus management of fan health and safety," said SEC Commissioner Greg Sankey. "Although local and state guidelines will determine if and how many fans can attend games, these guidelines provide conference-wide expectations for protection of guests who are able to attend our games."
The SEC's list of "Fan Health and Safety Guidelines" for the 2020 football season allows the schools to determine the number of fans permitted to attend in accordance with applicable state and local guidelines, policies and/or regulations. Without state and/or local guidelines, policies and/or regulations, the schools are to follow the recommendations of the CDC.
Masks or face coverings (over the nose and mouth) shall be required as a condition of all guest ingress, egress and movement throughout the stadium, as well as any time guests are unable to maintain the recommended physical distance from others who are not in their same household. Stadium workers and athletics staff should wear face coverings at all times.
Barriers (e.g., plexiglass) shall be installed at all points-of-sale or otherwise all concessions staff shall wear a face shield plus a mask. Queuing lines at points-of-sale shall permit physical distancing between guests. "Grab and go" food/beverage options should be considered at point-of-sale locations.
Beverages shall be provided directly to guests. Machines designed to allow guests to fill or refill beverages must remain inoperable. Condiments shall be offered only as single-serve condiments, and condiment carts shall be prohibited.
All portable points-of-sale locations shall be strategically placed to ensure physical distancing is permitted between guests who are in line or may be in close proximity to the selling location for other purposes.
Signage shall be installed at parking lots, pedestrian paths to the stadium, gates and/or other ingress/entry points that outlines mandates for all guests to wear face coverings, maintain physical distancing and mandates guests do not enter the stadium if they display any COVID-19 symptoms as outlined by the CDC. All tickets shall be digitally scanned.
The footprint at all gates and ingress/entry and egress/exit points shall permit physical distancing between guests.
Institutions that cooperate with and/or arrange for shuttles to transport guests to/from the stadium shall ensure the shuttle operator has sufficient protocols/procedures in place including, but not limited to, the following: Maintaining physical distancing while guests are on the shuttle, entering/exiting the shuttle and while waiting in lines to board the shuttle; Requiring face coverings as a condition for shuttle usage for drivers and guests at all times while aboard the shuttle, entering/exiting and while waiting in line; and Planning to sufficiently and regularly disinfect the shuttle.
Institutions shall have a documented plan that outlines the procedures/protocol for appropriate disinfection of the stadium. Institutions shall have a documented plan that outlines the procedures/protocol for working with guests who exhibit COVID-19 symptoms. Institutions shall launch a communication/public relations campaign for communicating all COVID-19 procedures/protocol to prospective guests. Institutions shall ensure they comply with the Americans with Disabilities Act in the development and implementation of all procedures/protocols.
"Suite hopping" shall be prohibited. Sufficient signage that promotes and instructs suite holders to wear face coverings and maintain physical distancing shall be installed near ingress/entry points. Furniture shall be arranged in clubs to promote physical distancing. Each suite and club shall be supplied with sufficient hand washing and/or hand sanitizing stations.
Guests shall be permitted to access "field level" suites or clubs that are not within six feet (6') of any team area. Additionally, institutions must ensure guests do not access a pathway to enter or exit a "field level" suite or club at the same time a student-athlete, coach, team staff member, game official or other game participant is utilizing the same pathway.
Institutions shall ensure the set-up and operational procedures in all areas accessed by guests permit physical distancing including, but not limited to, the following areas: Guest Seating, Concourses and Gathering Places, Concessions Sales, Restrooms, and Escalators. Sufficient signage that promotes and instructs guests to wear face coverings and maintain physical distancing shall be in place in areas accessed by guests.
Signage must specify the maximum number of guests who may be inside an elevator simultaneously at each elevator entry point (elevator operators shall wear face coverings).
The usage of traditional water fountains or other apparatuses providing drinking water shall be prohibited and all must be clearly marked or covered to indicate its use is prohibited. This does not apply to apparatuses that use touchless technology. Sufficient hand washing and/or hand sanitizing stations should be present throughout the stadium.
Stadium restrooms must have entry and exit points clearly designated, and sufficient signage shall be in place to assist with traffic flow and promote physical distancing.
Institutions shall implement measures that promote physical distancing, reduce touchpoints and/or assist with minimizing the spread of COVID-19 including, but not limited to, the following: Installing additional hand sanitizer and hand soap dispensers; and leaving doors open at entry/exit points.
Institutions were given the latitude to determine whether tailgating or other large gatherings of guests (e.g., alumni events, university recruiting events, etc.) are permitted on property owned and/or controlled by the institution in accordance with applicable state and local guidelines, policies and/or regulations.
In the absence of state and/or local guidelines, CDC recommendations on physical distancing should be applied. Considerations should be given as to the time parking lots open.
Institutions were also given the latitude to determine whether team walks are permitted; but that decision must be in accordance with applicable state and local guidelines, policies and/or regulations. If permitted, all institutional personnel (e.g., student-athletes, coaches, team staff, athletic department staff, etc.) and guests in attendance shall wear face coverings.
If permitted, institutions shall ensure recommended physical distancing exists and may be maintained at all times between walk participants and guests. Team walks shall be prohibited if physical distancing cannot be implemented during its entirety.
Alabama Republicans compliment Trump on debate performance
The general election will be on Nov. 3. There are two more debates scheduled in October.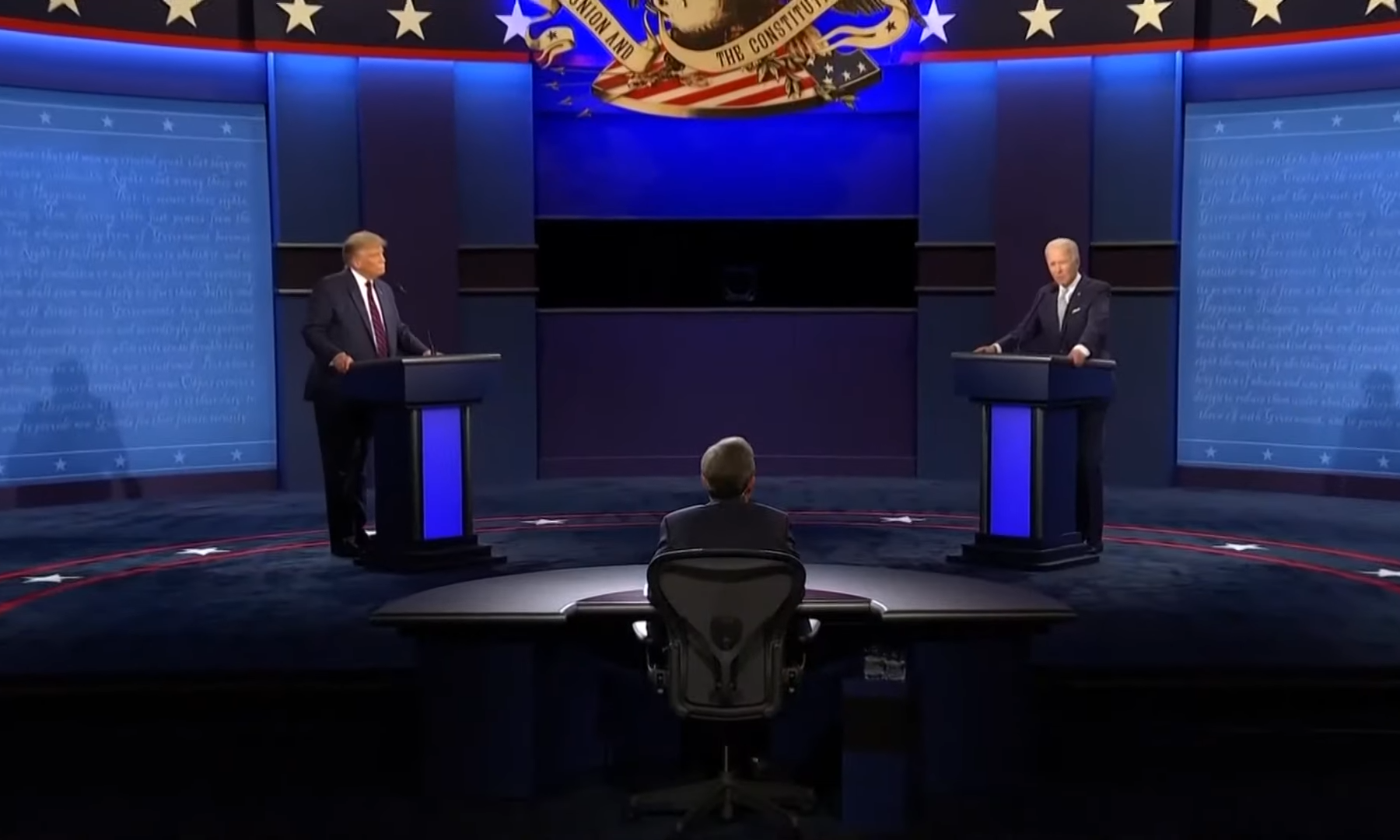 Alabama Republicans said that Republican President Donald Trump demonstrated in Tuesday's presidential debate in Cleveland that he deserves four more years as president of the United States.
The general election will be on Nov. 3. There are two more debates scheduled in October.
Alabama Republican Party Chair Terry Lathan
Alabama Republican Party Chair Terry Lathan said in a statement: "President Trump swiftly demonstrated that his 'Promises Made, Promises Kept' record will continue for four more years. The comparison between the two agendas couldn't be starker. The President's record in 47 months compared to Joe Biden's 47 years in office is monumental. President Trump highlighted many of his policies. Joe Biden shared none of his."
"The topic of Obamacare was clear on the differences in the debate," Lathan continued. "President Trump removed the individual mandated healthcare tax, implemented price lists for medical procedures and medicines and has cut drug prices. Joe Biden wants to expand government healthcare as he admitted in the debate. Americans are opposed to more government in their healthcare decisions."
"The wide difference of opening up states to grow our economy was day and night," Lathan stated. "President Trump wants to open up our economy, as it is already strongly rebounding, while Joe Biden wants to keep it closed by his own words. Joe Biden said he was against defunding the police, however he earlier said he was for defunding them and wanted to use the money in the community instead. He also couldn't name any first responder groups who have endorsed him while President Trump has a large number of endorsements across the nation. Clearly, this shows where the law enforcement communities stand as the President has stood with them."
"The President moved quickly with a massive response to the COVID pandemic. He shut down travel with China early on over Democrat objections, including Joe Biden, and instituted 'Operation Warp Speed' that is now producing rapid testing and vaccines," Lathan stated. "Joe Biden said he would do what has already been done by President Trump when pushed on his plan. President Trump made a strong case why he and the U.S. Senate should move swiftly to fill the U.S. Supreme Court vacancy with highly qualified jurist Amy Coney Barrett. Joe Biden continues to hide his list of potential Supreme Court nominees and would not agree to address 'packing' the Supreme Court when directly asked."
"President Trump rejected the radical environmental 'New Green Deal' while Joe Biden said he did too, however Mr. Biden is on record embracing it – multiple times," Lathan said. "He is all over the place on this left-wing AOC agenda. Joe Biden wants to count votes days after they come in past November 3rd as he admitted in the debate. Laws of states prohibit this chaos and courts are stopping it on a daily basis. Americans want someone who will fight for them to keep our country safe and great. President Trump showed tonight he's a heavyweight fighter who has been putting America first. That's why President Trump will win re-election on November 3rd."
Congressional candidate Barry Moore
"Joe Biden has 47 years of experience at dodging, evading and just flat-out refusing to answer questions on real issues, and it showed during the debate," Congressional candidate Barry Moore said. "For decades, he's made a career of empty platitudes, vague accusations and deliberate misstatements, and that was what we saw Tuesday on stage. Joe Biden did everything short of walking off stage to keep from giving specifics about what he will do as President, except for eliminating the Trump tax cuts and raising our taxes to finance his party's radical agenda. Mr. Biden did that because he's a politician to the core and that's what he's done for his entire career."
"Donald Trump, on the other hand, doesn't act like a politician even after nearly four years as President," Moore continued. "He answered questions directly with facts about his record, and didn't let Joe Biden get away with his usual waffling, lies, and empty promises. The President's personal style is confrontative, and I understand that some people don't like that. But, I also know many, many people who welcome Donald Trump's standing up to the bullies of the Left, and he did a great job confronting Joe Biden with Biden's own statements and record."
"The American people have a clear choice: a man who's spent nearly half a century as a politician and accomplished little or nothing, or a President who gave us three years of booming economy and is leading us during this pandemic with confidence and conviction," Moore concluded. "Donald J. Trump is clearly the best choice to be our President for the next four years."
Moore is the Republican nominee in Alabama's 2nd Congressional District. Moore faces Democratic nominee Phyllis Harvey Hall for the seat currently held by Congresswoman Martha Roby, R-Alabama.
Trump Victory Finance Committee member Perry Hooper Jr.
"The Liberal News media is saying that Biden won the Debate," said Trump Victory Finance Committee member Perry Hooper Jr. "I thought the President won the Debate on the issues."
"I enjoyed hosting a Trump Debate Watch Party last night. Country music Artist And Runner Up Miss Alabama performed for us before the Debate," Hooper added. "She sang The National Anthem, Proud to be an American and Eye of the Tiger. Everybody says that the President won the debate but they also are saying he was to aggressive. Come on friends, Trump was Trump and that why we like him. I think the President killed Biden when Biden could not denounce violence and antifa. He hasn't even called the Democrat Governors and asked them to stop the violence. It's plain and simple that Biden is beholding to the Left Wing."
National Federation of Republican Women President Ann Schockett
"President Trump clearly demonstrated how he has accomplished more in 47 months than his opponent has in 47 years of being a career politician," National Federation of Republican Women President Ann Schockett said. "The President successfully highlighted an historic record of promises kept for the American people and strongly articulated a clear case for guiding our nation to even greater heights during a second term. He emphasized his efforts to combat the pandemic, reignite the economy, champion our first responders and military, uphold the rule of law, and nominate exceptional Supreme Court justices."
"Joe Biden, as vice president, had presided over the worst economic recovery since the Great Depression and has little to show for decades spent in Washington D.C.," Schockett continued. "He evaded questions and offered misleading rhetoric to conceal his true agenda of dangerous radical proposals that would wreck our economy, destroy American jobs, undermine our energy independence, and dismantle and destroy our Constitution and country."
"Affirming the President's words during the debate that we have to go back to our core values of our country, the NFRW is confident that four more of years of Donald Trump will bring a thriving economy and safer communities," Schockett concluded. "He is a President who defends our rights and freedoms, loves our country, and embraces what makes America exceptional. Our NFRW army is hard at work getting out the vote for President Trump and our Republican candidates. We're ready for Election Day."