Opinion | The mediocre coach is an outstanding coward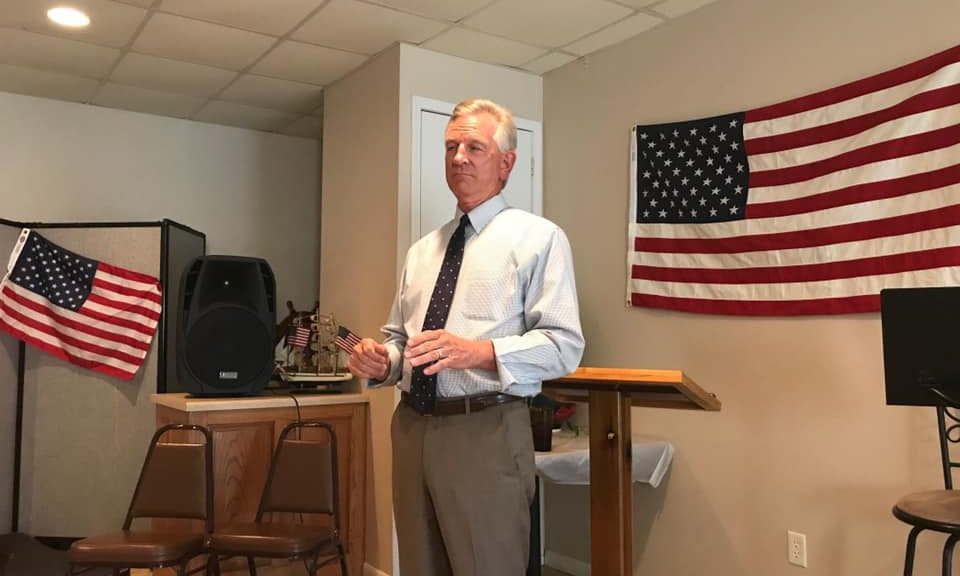 Tommy Tuberville is a coward. If he weren't, he would debate U.S. Sen. Doug Jones. The problem with a debate, however, is that Tuberville has to know something about the Senate and government. All Tuberville, the once mediocre-at-best football coach at Auburn and other places, will do is the typical Republican response to anything Jones does.
On Monday night, Jones gave an inspirational speech on the opening day of the Democratic National Convention. Jones spoke about unity, about bringing Alabamians together, about moving this pathetic, perennial backward state forward.
"Alabama has shown me that even our deepest divisions can be overcome. Because each of us wants the same thing: To be treated fairly and given the same opportunities—and the freedom to live with dignity and respect," Jones said. "Now, some politicians try to pit us against each other. But I believe that Americans have more in common than what divides us. And in November, we have a chance to elect a president who believes that, too."
Coach Tubs' thick-headed response: "It's another prime example of Doug Jones supporting everything that Alabamians oppose and opposing everything that Alabamians support. I stand proudly with the Donald Trump and Mike Pence ticket, and my votes in the U.S. Senate will reflect conservative Alabama values, not the liberal California and New York values that Doug Jones represents."
Jones actually spent much of his short speech talking about great Civil Rights figures like Rosa Parks and John Lewis, and about when he brought to justice two KKKers who killed four little girls in the 1963 bombing of the 16th Street Baptist Church.
So Tuberville believes these Civil Rights icons and successfully prosecuting church bombers are "liberal California and New York values"? And he stands "proudly" with the racist Donald Trump?
Sounds about right, actually.
The contortion that Tuberville and Republican leaders in Alabama have to perform to paint Jones as a "socialist" or as a far left "liberal" would be funny if it weren't so stupid.
Jones is no liberal. He's solidly moderate, admittedly one of the fewer to be found in the Democratic Party.
Sure, Jones supports the Joe Biden-Kamala Harris ticket. He is a Democrat. But, see, this is what makes the Democratic Party so much different than the Republican Party. Both Biden and Harris are moderates, too. The Democratic Party, however, runs the range of political perspectives.
Democrats are just fine accommodating a variety of views.
Republicans, however, are of one mind. An awful mind. They are cruel and full of hate.
Just look at their dear leader, Donald Trump, who doesn't mind being an overt racist, misogynist, xenophobe, and homophobe.
Trump also doesn't care that more than 170,000 Americans have died in a pandemic his administration has so mismanaged. "It is what it is," said Trump.
And the lies. So. Many. Lies.
Tuberville is comfortable with that, which says a whole lot about Tuberville's character. He won't even try to show why he would be better for Alabama than Jones, because head-to-head, on the same stage, it would be clear that the coach has no clothes (sorry for the visual).
Tuberville couldn't even be a water boy for Jones. Tuberville's strategy to win is to just yell "LIBERAL!!!" and "TRUMP IS GOD!!!" and hope Alabama voters fall for the outrageous ruse.
It's an awful strategy, and robs Alabama voters of being able to make an educated choice. Of course, most of those with educations will be voting for Jones anyway. And many of those will be Republicans. Not Trump Republicans, mind you. No self-respecting human wants those votes.
They'll be the traditional, almost nostalgic Republicans who can't figure out what happened to their party. Indeed, that's why so many Republicans have publicly announced they're supporting the Biden-Harris ticket Nov. 3.
"The Joe (Biden) I know is exactly the leader our country needs right now," Jones said in his convention speech. "He can bring people together to find common ground while standing up for what he believes is right. After years of bitter partisanship, he can unite our country and get things done for working families—and everyone looking for a better future."
Jones doesn't have to be bitter and mean-spirited. He doesn't want to be. And he's not. Jones can look at himself in the mirror and not see some disingenuous human staring back at him.
Too often, our better angels lose in Alabama. That changed in 2017 when Jones won that special election for Jeff Sessions' U.S. Senate seat. It can continue in November if most Alabama voters will just see through Coach Tommy's hateful rhetoric, and not reward him for believing that's what Alabamians want to hear.
They don't, do they?
Opinion | That climate change hoax is killing us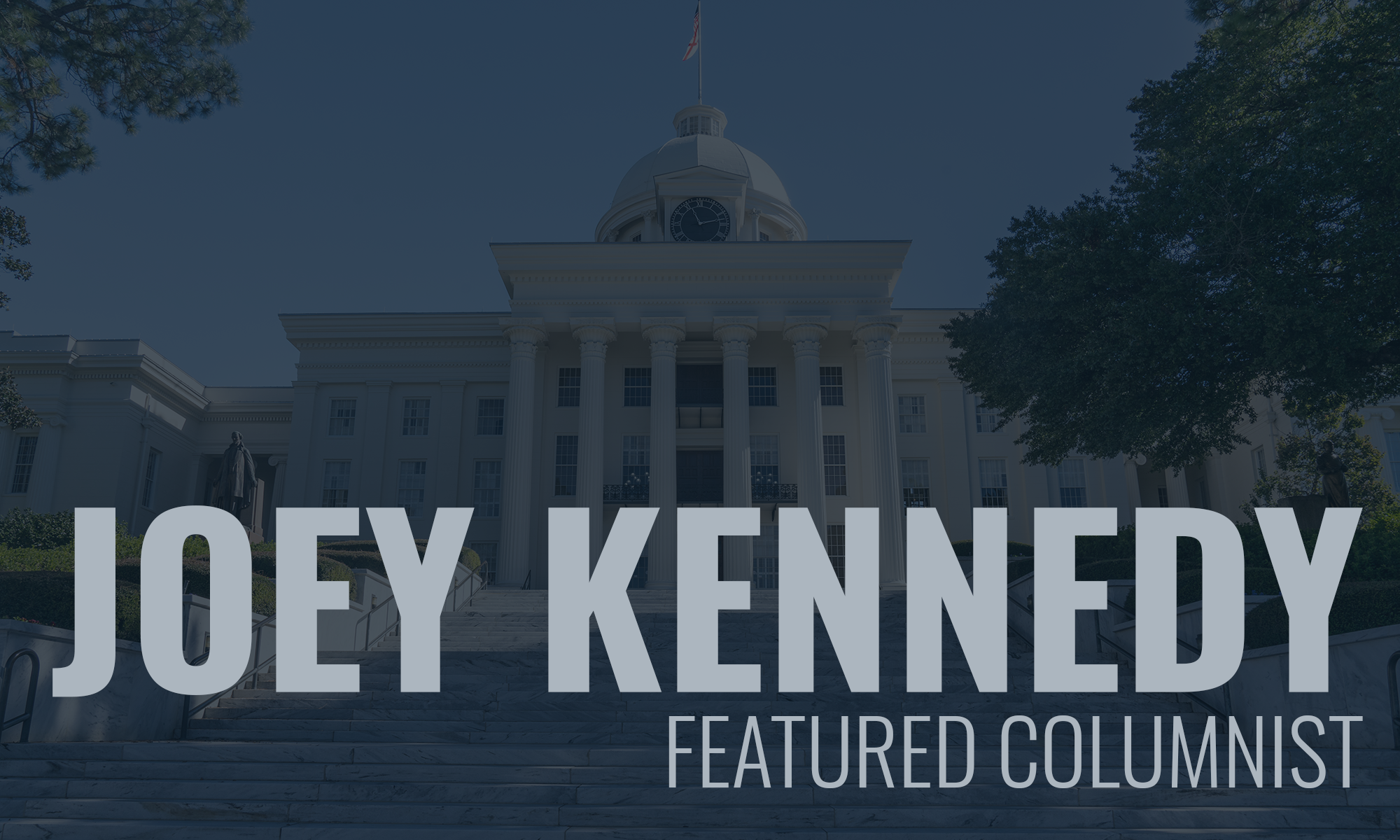 I grew up with hurricanes. For my first 11 years, my parents and I lived on the Texas Gulf Coast, near Beaumont. My father was transferred by the company he worked for, Texas Gulf Sulfur, to deep South Louisiana in 1967. We lived in Houma, in Terrebonne Parish, but Dad worked near Larose, in Lafourche Parish.
Hurricanes were regular events in Southeastern Texas and South Louisiana. Still are, but in much more frequent numbers. And Alabama gets clobbered every so often, most recently yesterday and today. Sally made landfall near Gulf Shores, and you can be assured the damage will be extensive, especially from flooding.
Flooding was a big factor in Texas hurricanes too, when I lived there. Hurricane Carla, in 1961, devastated High Island, not far from our home. Flooding was widespread. Carla was a Category 4 storm. But notably, that September, Carla was only the third named storm of the hurricane season.
This year, we're running out of names. Striking Alabama this week, only a few days after Carla struck Southeastern Texas in 1961, Sally is toward the end of the hurricane alphabet. The National Hurricane Center and World Meteorological Organization are literally running out of names for storms this year.
Earlier this week, and maybe still, there were five named storms in the Atlantic. This is only the second time on record that five named storms are in the Atlantic at the same time. And they're using up the Alphabet. The first time this happened was 1971, at a time when humans were first becoming aware of climate warming.
Little do we know, that before Sally decided to squat on Alabama, Hurricane Paulette made landfall in Bermuda on early Monday morning. There are so many hurricanes around, we can't even keep up with them.
They're like Republican scandals.
Probably more than any other indicator, hurricanes tell the story of climate change, the very real climate change that Donald Trump and many Republicans deny or call a hoax.
Like the COVID-19 Pandemic. Like so many events that Trump and Trump Republicans can't (or won't) believe. Like the corruption that permeates the Trump administration. Like the wildfires destroying the far West Coast states.
That's not climate change, claims Trump. It's because California won't sweep the forests. I call BS. Even on California being responsible for sweeping. Most of the forestland in California is federal land. Most of the burning areas are on or near federal trees. Yet, the state of California spends more money on forest management than the federal government, which owns most of the land. That's the truth. No hoax.
Trump should order secret federal teams of ICE forest sweepers to do their jobs.
The hoax from Republicans and the Trump administration is that crazy antifa hit squads are invading the West Coast to reign terror on the populations there. National security experts continue to assert that white supremacists and nationalists are the most dangerous domestic terror threat. But Trump defends those radicals – "they are very fine people" — because they hold up some mysterious white heritage above all others. If Trump is anything, he's the whitest Angry White Man ever.
Climate change is real. The coronavirus pandemic exists. White nationalists are the most serious domestic terror threat in this country.
Black lives do matter.
Yet, once again and often, Trump shows the orange-hued emperor has no clothes. As Stormy Daniels has previously said, that is not a good look.