Support for online education is growing among both Republicans and Democrats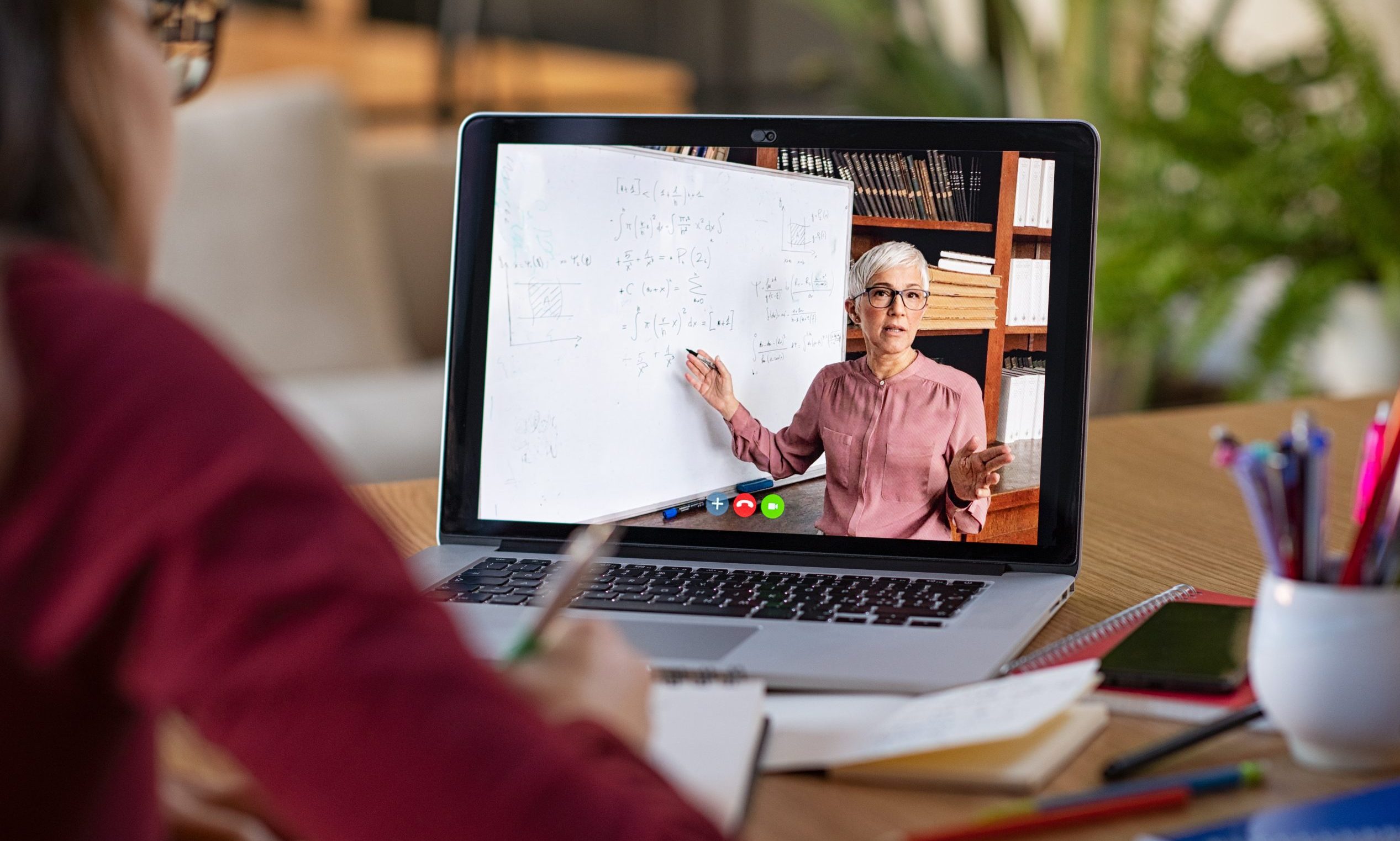 The 2020 Education Next Survey revealed that support for online education is growing sharply, according to new results released this week. Approval of school choice recorded its highest level of support across both political parties.
The 14th annual Education Next survey shows that parents are willing to let their high school students complete nearly half of their courses online. Support for public school remains near the all-time high despite the problems with coronavirus last spring.
The survey is conducted annually by Harvard researchers and measures populist sentiment among Americans. Populism spans both the Republican and Democratic parties. The most populist Americans, regardless of political party, assign lower grades to public schools locally and nationally and express greater approval for measures to expand school choice.
The 2020 Education Next survey had more than 4,000 respondents including a nationally representative sample of adults as well as representative oversamples of teachers, Black, and Hispanic respondents.
Seventy-three percent of parents say they are willing to have their child take some high school courses via the Internet. This is a jump of 17 percentage points since 2009. On average, Americans say that high school students should be allowed to take 11 courses online toward the 24 courses typically required for graduation. This response represents a 22 percent increase from the average response of 9 courses in 2017.
Americans' approval of public schools remains at or near the peak confidence recorded by the Education Next survey since it began in 2007. Fifty-eight percent of respondents give their local public schools a grade of A or B, which is down 2 points from last year and 30 percent give the nation's public schools a similar grade, this is the highest level the survey has ever recorded.
The public also gives teachers high marks during this difficult time. On average, respondents rate 61 percent of local teachers as either excellent or good, which represents a five percentage point increase since 2018. They rate 14 percent of teachers as unsatisfactory.
Populism is a distinctive brand with adherents in both parties. Though 56 percent of Republicans rank above the median in terms of populism, so do 46 percent of Democrats. Moreover, populism is a strong predictor of education-policy views: The most populist Americans assign lower grades to public schools locally and nationally and express greater approval for measures to expand school choice.
Support for teacher pay hikes remains nearly as high as it has been at any point since 2008, when the survey first surveyed the public on the issue. Among those given information about current salary levels in their state, 55 percent say teacher salaries should increase. This is essentially the same as last year and a jump of 19 percentage points over 2017. Among those not given salary information, 65 percent back an increase.
Americans are split on whether to increase overall investment in public schools. Among those told current expenditure levels, 45 percent say that K–12 school spending should increase. This level of support is 5 percentage points lower than last year's, but it still registers 6 points higher than in 2017. Democrats support a boost in education spending by 56 percent, Black people 63 percent and Hispanic people 55 percent. Just 31 percent of Republicans support more education spending and 39 percent of white respondents.
Support for school-choice reforms either holds steady or declines modestly since last year. The policy of giving tax credits to fund private-school scholarships for low-income students, a concept backed by the Trump administration and recently given a boost by the U.S. Supreme Court's decision in Espinoza v. Montana Department of Revenue, draws the most support, with 59 percent support from Republicans and 56 percent support from Democrats.
Attitudes toward charter schools are divided along party lines with 54 percent of Republicans support charters, compared to only 37 percent of Democrats.
Vouchers to help pay private-school tuition continue to command strong support among Black respondents with 60 percent supporting universal vouchers and 65 percent supporting low-income vouchers. Hispanics had 62 percent support for universal vouchers and 59 percent support for low-income vouchers. Universal vouchers are more popular among Republicans than Democrats (56 percent to 47 percent), but the reverse is true of vouchers targeted to low-income students (45 percent to 52 percent).
Neither type of voucher polarizes public opinion as much as charter schools do. The Alabama Accountability Act established scholarships for students assigned to Alabama's worst-performing schools.
Fifty-five percent of Americans endorse the idea of making public four-year colleges free to attend. This is a drop of 5 percentage points since last year. The concept divides Americans along party lines, with 74 percent support from Democrats, but just 29 percent support from Republicans.
On five issues — Common Core, charter schools, tax-credit-funded scholarships, merit pay for teachers and in-state tuition for undocumented immigrants — information about Trump's positions polarizes opinion, moving Republicans toward the president and pushing Democrats away.
Alabama's First Class Pre-K a bright spot in state's Black Belt, report finds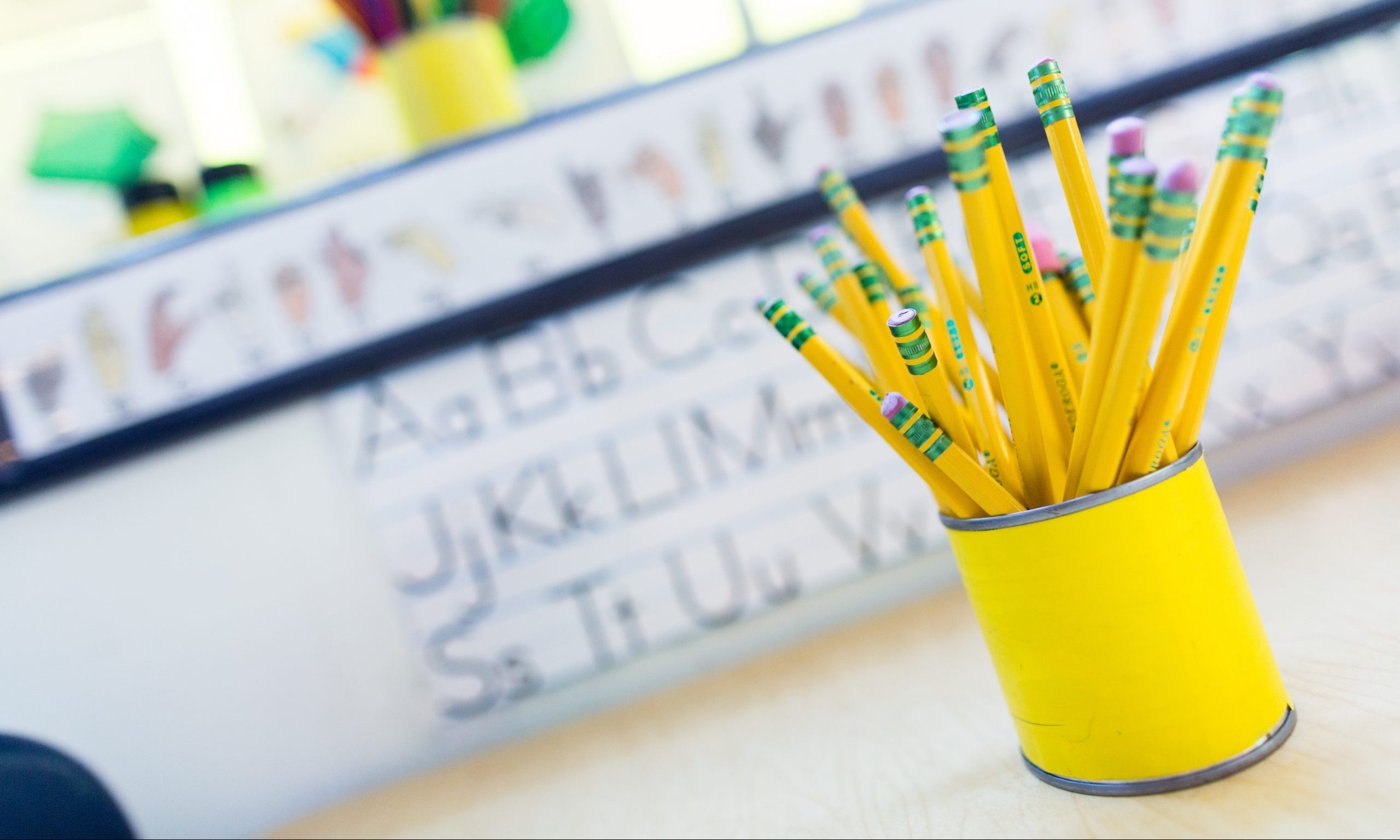 Alabama's Black Belt communities continue to be hard-hit when it comes to unemployment and a declining population, but according to a report released Tuesday, the region's Pre-K program is a bright spot. 
The University of Alabama's Education Policy Center released its latest report in the center's "Black Belt 2020" series, each looking at different aspects of the majority Black counties that make up the state's Black Belt.
Tuesday's report — entitled "Access to Early Childhood Interventions and First Class Pre-K in Alabama; the Black Belt Region" — shows that the state's First Class Pre-K program is improving educational outcomes for students in the Black Belt and across the state.
Hunter Whann, a graduate student and research associate at the Education Policy Center, told reporters during a briefing Monday that Black Belt counties have a much higher percentage of single-parent households and, in general, higher percentages of participation among 4-year-olds in Pre-K programs.
Exceptions are Escambia, Lamar, Lowndes and Pike counties, which have less than 37 percent participation. 
"Some counties outside the Black Belt still have low access, so a lot of progress has been made, but of course, as always, there's more progress to be made," Whann said.
Noel Keeney, another graduate student and lead author of the center's latest report, said he believes that because there's a greater percentage of single-parent households in the Black Belt, and higher rates of participation in Pre-K, it's evidence there's a need for the resources that Pre-K provides to families. 
Stephen Katsinas, director of the university's Education Policy Center, noted that the National Institute of Early Childhood Education Research in April 2020, ranked Alabama's First Class Pre-K as the highest quality state-funded pre- kindergarten program in the country for the 14th consecutive year. 
Katsinas said that from the very beginning of the state's First Class Pre-K in 2000, and especially under Gov. Kay Ivey, the focus has been to develop Pre-K in the Black Belt. 
"And I would suggest these data show that that has been a successful approach," Katsinas said. 
Barbara Cooper, Alabama's Secretary of Early Childhood Education, speaking to reporters during the briefing Monday said that from the beginning, officials knew there were some counties and some students that should be the focus of those resources. 
"We've been able to really see the type of gains in the Black Belt communities because the department has been so purposeful about making sure that we're serving our most vulnerable populations," Cooper said, adding that work continues to reach those counties with lower participation rates. 
Pamela Truelove-Walker, Region 3 Director for the Office of School Readiness, said Monday that the Black Belt is seeing Pre-K funding of almost $20 million during fiscal year 2020-2021, which employs approximately 466 teachers in those counties. 
"So we are excited about the intentionality and the purposefulness with which we are targeting those areas," Truelove-Walker said. "Because we do know that what it is that we are providing for those children, those families, those homes, and even with workforce development. It is very important." 
The data is clear, both Truelove-Walker and Cooper said Pre-K boosts school readiness skills, reading and math scores, social emotional development, but it is also closing achievement gaps for children living in poverty. 
"We are very excited that children who actually attend First Class Pre-K are making gains that are, in many instances, even double the gains that their peers are making who were not able to actually have a First Class Pre-K experience," Truelove-Walker said. 
Additionally, First Class Pre-K allows families the ease of mind to know their children are receiving high-quality education while they themselves enter the workforce. 
"Those families are able then to seek jobs and have opportunities for workforce development that they would not have had if their children were not able to be enrolled in a high quality learning environment," Truelove-Walker said. 
Parental involvement in a child's education, a critical factor in future educational attainment outcomes also gets a boost through participation in Pre-K, Truelove-Walker said, and that involvement is then carried forward as the child progresses in school. 
Jinping Sun, assistant professor in the Department of Educational Leadership, Policy and Technology Studies at the University of Alabama, said Monday that research shows that family participation in children's early learning is twice as predictive of a student's academic success as family socioeconomic status.
"The earlier parents become involved in their children's literacy practices, the more profound the results and the longer lasting the effects will be," Sun said. 
Data also shows that the benefits of Pre-K last well into a child's later school years, Copper said. 
"We have children that have been in Pre-K from its inception, and they continue to outperform their peers in both reading and math," Cooper said. "We also see long-term benefits of children not having as many behavior referrals, disciplinary referrals in elementary school. Having better attendance, because we tackle attendance from day one in Pre-K."
To learn more about the Education Policy Center's previous reports on the Black Belt, visit the center's website here.