Support for online education is growing among both Republicans and Democrats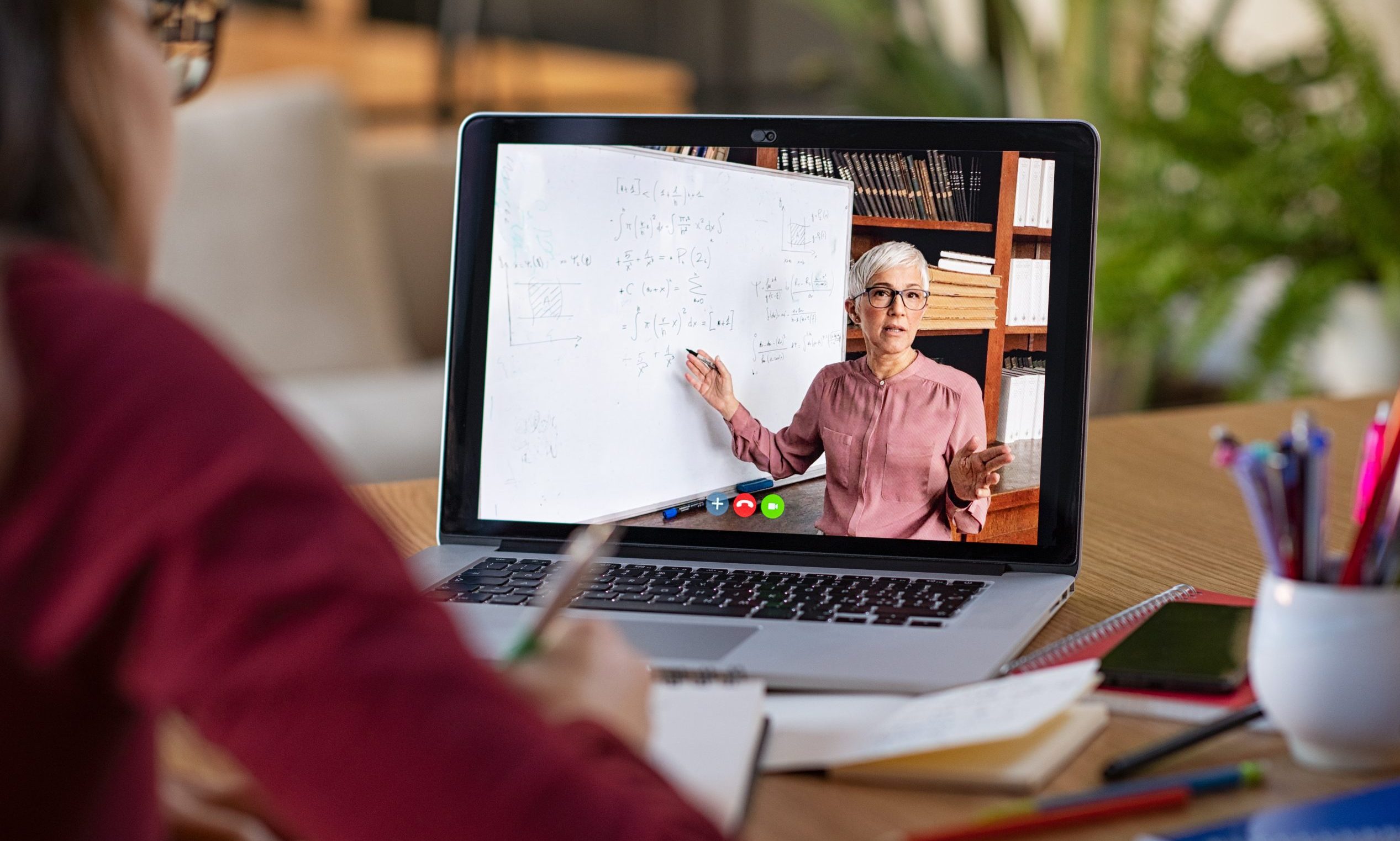 The 2020 Education Next Survey revealed that support for online education is growing sharply, according to new results released this week. Approval of school choice recorded its highest level of support across both political parties.
The 14th annual Education Next survey shows that parents are willing to let their high school students complete nearly half of their courses online. Support for public school remains near the all-time high despite the problems with coronavirus last spring.
The survey is conducted annually by Harvard researchers and measures populist sentiment among Americans. Populism spans both the Republican and Democratic parties. The most populist Americans, regardless of political party, assign lower grades to public schools locally and nationally and express greater approval for measures to expand school choice.
The 2020 Education Next survey had more than 4,000 respondents including a nationally representative sample of adults as well as representative oversamples of teachers, Black, and Hispanic respondents.
Seventy-three percent of parents say they are willing to have their child take some high school courses via the Internet. This is a jump of 17 percentage points since 2009. On average, Americans say that high school students should be allowed to take 11 courses online toward the 24 courses typically required for graduation. This response represents a 22 percent increase from the average response of 9 courses in 2017.
Americans' approval of public schools remains at or near the peak confidence recorded by the Education Next survey since it began in 2007. Fifty-eight percent of respondents give their local public schools a grade of A or B, which is down 2 points from last year and 30 percent give the nation's public schools a similar grade, this is the highest level the survey has ever recorded.
The public also gives teachers high marks during this difficult time. On average, respondents rate 61 percent of local teachers as either excellent or good, which represents a five percentage point increase since 2018. They rate 14 percent of teachers as unsatisfactory.
Populism is a distinctive brand with adherents in both parties. Though 56 percent of Republicans rank above the median in terms of populism, so do 46 percent of Democrats. Moreover, populism is a strong predictor of education-policy views: The most populist Americans assign lower grades to public schools locally and nationally and express greater approval for measures to expand school choice.
Support for teacher pay hikes remains nearly as high as it has been at any point since 2008, when the survey first surveyed the public on the issue. Among those given information about current salary levels in their state, 55 percent say teacher salaries should increase. This is essentially the same as last year and a jump of 19 percentage points over 2017. Among those not given salary information, 65 percent back an increase.
Americans are split on whether to increase overall investment in public schools. Among those told current expenditure levels, 45 percent say that K–12 school spending should increase. This level of support is 5 percentage points lower than last year's, but it still registers 6 points higher than in 2017. Democrats support a boost in education spending by 56 percent, Black people 63 percent and Hispanic people 55 percent. Just 31 percent of Republicans support more education spending and 39 percent of white respondents.
Support for school-choice reforms either holds steady or declines modestly since last year. The policy of giving tax credits to fund private-school scholarships for low-income students, a concept backed by the Trump administration and recently given a boost by the U.S. Supreme Court's decision in Espinoza v. Montana Department of Revenue, draws the most support, with 59 percent support from Republicans and 56 percent support from Democrats.
Attitudes toward charter schools are divided along party lines with 54 percent of Republicans support charters, compared to only 37 percent of Democrats.
Vouchers to help pay private-school tuition continue to command strong support among Black respondents with 60 percent supporting universal vouchers and 65 percent supporting low-income vouchers. Hispanics had 62 percent support for universal vouchers and 59 percent support for low-income vouchers. Universal vouchers are more popular among Republicans than Democrats (56 percent to 47 percent), but the reverse is true of vouchers targeted to low-income students (45 percent to 52 percent).
Neither type of voucher polarizes public opinion as much as charter schools do. The Alabama Accountability Act established scholarships for students assigned to Alabama's worst-performing schools.
Fifty-five percent of Americans endorse the idea of making public four-year colleges free to attend. This is a drop of 5 percentage points since last year. The concept divides Americans along party lines, with 74 percent support from Democrats, but just 29 percent support from Republicans.
On five issues — Common Core, charter schools, tax-credit-funded scholarships, merit pay for teachers and in-state tuition for undocumented immigrants — information about Trump's positions polarizes opinion, moving Republicans toward the president and pushing Democrats away.
Alabama Education Association, Board of Medical Examiners meet over excuses to break COVID-19 quarantines
Prior to the meeting, the AEA on Nov. 5 threatened legal action against the board over the matter.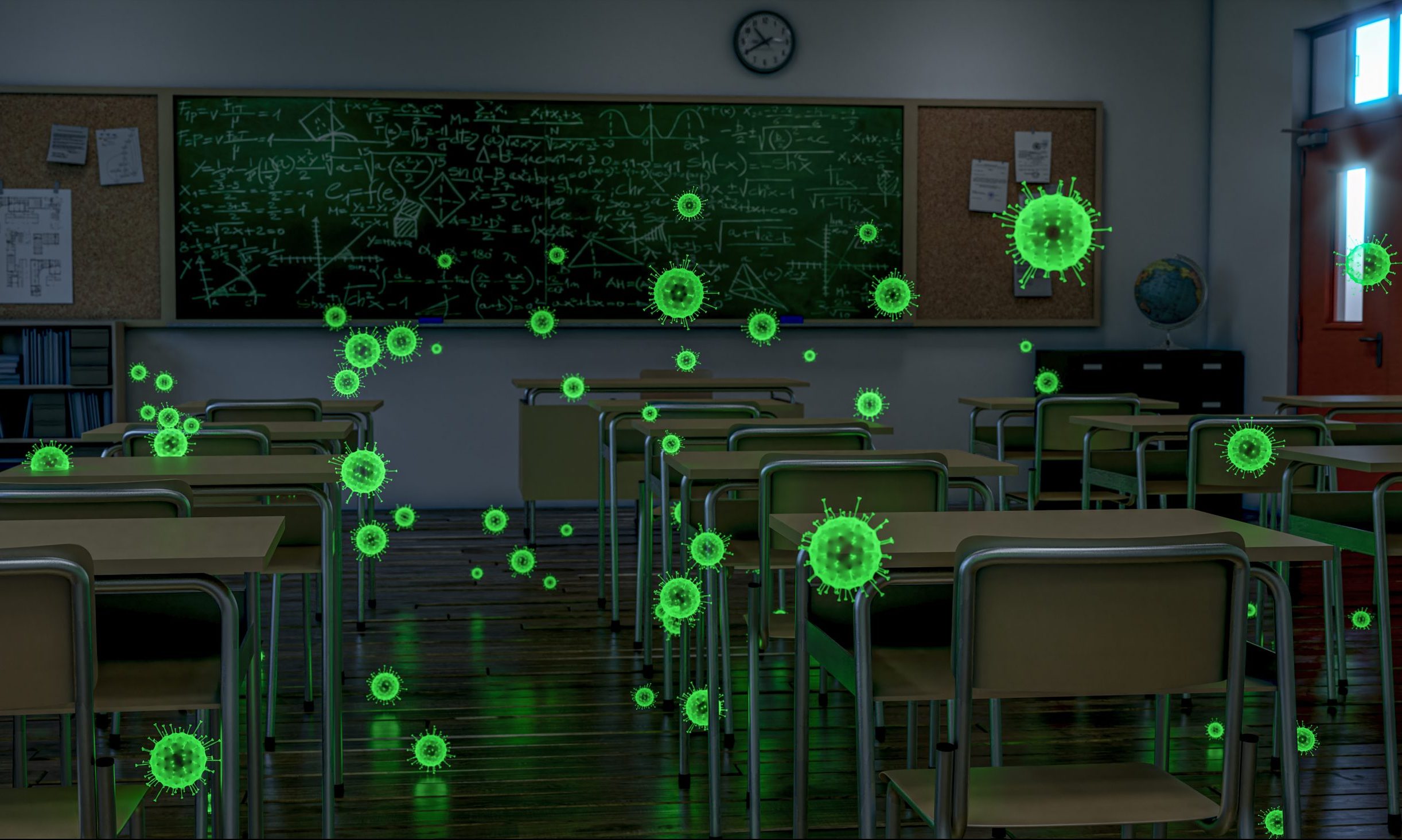 Officials with the Alabama Education Association and the Alabama State Board of Medical Examiners met on Thursday to discuss a concern the association has with doctors who write excuses to allow students to return to school before their mandated COVID-19 quarantine periods expire.
At the meeting between Theron Stokes, associate executive director of the Alabama Education Association, and William Perkins, executive director of the Alabama State Board of Medical Examiners, Stokes learned that the board wasn't aware of the problem, the AEA said in a press release. 
"Both groups agreed to set up a meeting with educational and medical organizations on the front lines of the COVID-19 pandemic in Alabama," the AEA said in the release. "A meeting should be held before the end of the year and will allow the AEA and the Board of Medical Examiners, as well as other educational and medical organizations, to review existing guidelines issued by the Alabama Department of Public Health and the Centers for Disease Control and ensure conformity in following those guidelines." 
In a letter to Perkins on Thursday, Stokes wrote that it was AEA's understanding that the board was aware of the problem, but he wrote that during their meeting he became aware that neither the board nor Perkins was aware of the problem. 
"It was not the intent of AEA to cause any unnecessary problems for you, the doctors you represent, or your organization regarding this matter," Stokes wrote. 
Prior to the meeting, the AEA on Nov. 5 threatened legal action against the board over the matter. 
"It is our firm belief that there exists no medical scenario under which these students could be written out of quarantine and that to do so is violative of ADPH and CDC quarantine recommendations," Stokes wrote in the Nov. 5 letter. 
Stokes in his recent letter notes that both agreed in the meeting to bring together representatives of the other organizations to come up with a uniform procedure for following state and federal guidelines. 
"I agree with your plan to conduct this meeting and finalize our goals before the holidays," Stokes wrote.