Brooks condemns Pelosi's comments as "dangerous and divisive"
Congressman Mo Brooks, R-Alabama, condemned recent comments by Speaker of the House Nancy Pelosi, D-California, over Republican opposition to mail-in voting as "dangerous and divisive."
"Nancy Pelosi's statements on MSNBC last night labeling Republicans 'domestic enemies' and 'enemies of the state' were dangerous and divisive," Brooks said. "She should apologize and stop stoking anti-Republican sentiment amongst Socialist Democrats who are prone to commit violent political acts like the 2017 Republican baseball practice shooting."
During an interview on "MSNBC Live" with anchor Ayman Mohyeldin, Pelosi slammed Trump's repeated rhetoric opposing mail-in voting and accused him of "scaring" potential voters and welcoming Russian interference in the upcoming election.
"The Russians were there and they are there now 24/7 trying to interfere in our election, but they're not the only ones," Pelosi said. "We take an oath to protect and defend the Constitution from all enemies, foreign and domestic. And sadly, the domestic enemies to our voting system and our honoring of the Constitution are right at 1600 Pennsylvania Avenue with their allies in the Congress of the United States."
Speaker Pelosi then urged Democrats to "mobilize, organize" and not allow Trump to "deter anybody from voting." Pelosi went on in that interview to call Republicans "enemies of the state."
Brooks was one of the congressmen on the field when the gunman opened fire on the GOP Congress members attending the practice for the annual baseball game fundraiser. House Majority Leader Steve Scalise, R-Louisiana, was severely wounded at the event. Ironically, it was Scalise's presence that saved lives that day, because as a member of the House leadership he was assigned a security detail. Brooks was one of the members targeted by name by the gunman.
"There's no place for that hyper-charged language that she uses," Scalise, now House Minority Whip, said. "You know, 'Enemies of the state,' and all of this. I mean, like that's the hyper-charged language led to that crazed gunman coming out trying to kill every Republican on the ball field."
Pelosi and the Democrats have been calling for loosening voter requirements and allowing more vote-by-mail schemes. Republicans insist that allowing vote by mail will only increase voter fraud.
"Why don't we focus on the issues? They don't want to talk about issues, but as Jim pointed out, I mean, we've seen this playbook before on these ballots," Scalise continued. "Look, in Louisiana we sent an election commissioner to jail for voter fraud. This idea that it doesn't happen, if you mail millions of ballots to people who aren't even legally on the rolls, and that's what will happen. You ask any Secretary of State, every one of them has about 10 percent or more of people on their voting rolls that aren't properly registered, whether they moved or something else. And this idea that you're just going to have millions of ballots sitting around and then weeks and weeks later. Even in California last time, they were counting ballots three weeks later. People who won on election night lost three weeks later. We don't need that chaos. [Democrats] want that chaos because it's what [the Democrat Party] is all about right now."
Brooks represents Alabama's 5th Congressional District. He has no general election opponent in November.
Lilly Ledbetter speaks about her friendship with Ginsburg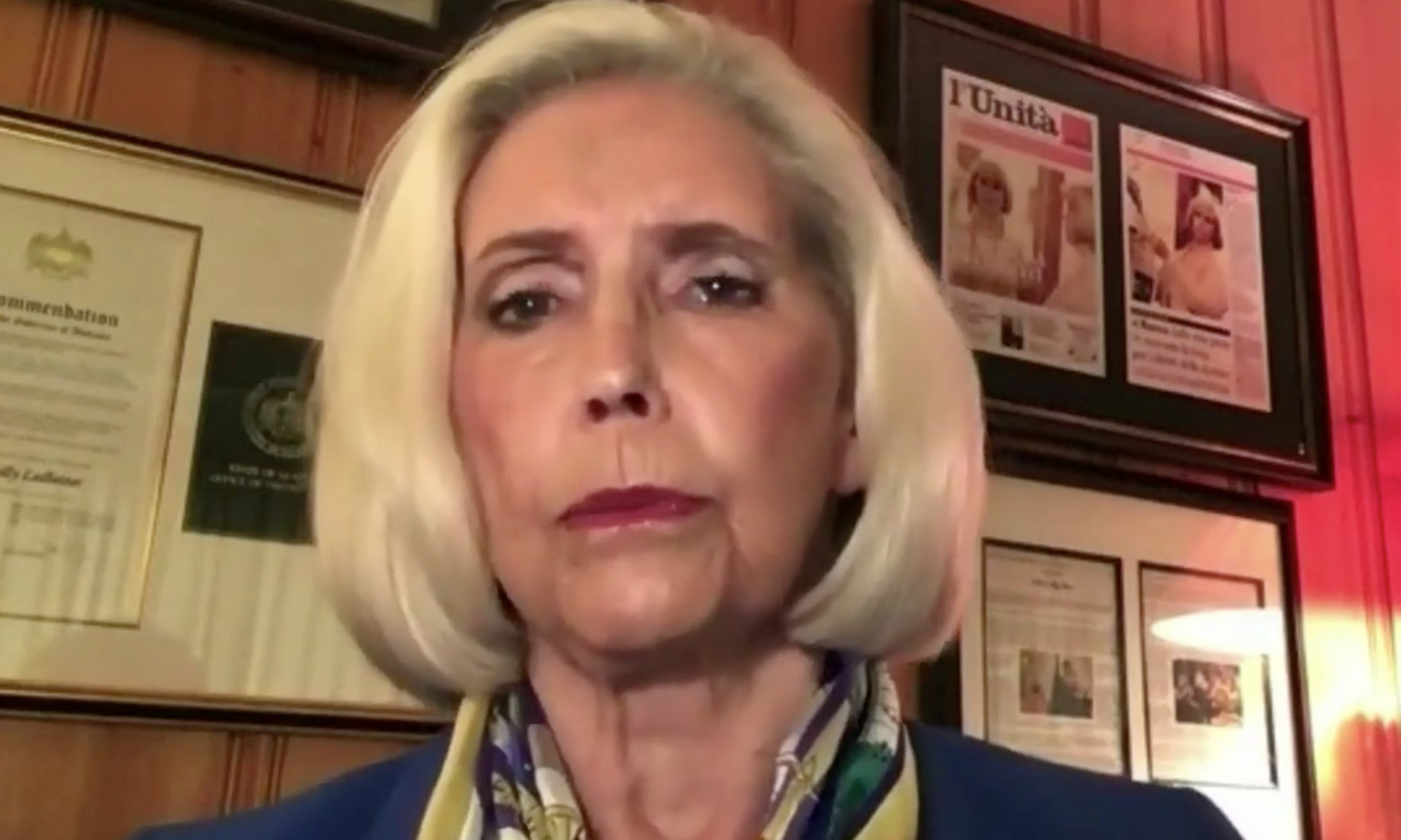 When anti-pay-discrimination icon and activist Lilly Ledbetter started receiving mail from late Supreme Court Justice Ruth Bader Ginsburg, Ledbetter's attorney told her to save the envelopes. That's how unusual it is to get personal mail from a member of the nation's highest court.
Ledbetter, 82, of Jacksonville, Alabama, shared her memories of her contact with Ginsburg over the last decade during a Facebook live event hosted by Sen. Doug Jones on Monday.
Ginsburg famously read her dissent from the bench, a rare occurrence, in the Ledbetter v. Goodyear Tire & Rubber Co. decision in 2007. The court ruled 5-4 to affirm a lower court's decision that Ledbetter was not owed damages for pay discrimination because her suit was not filed within 180 days of the setting of the policy that led to her paychecks being less than those of her male colleagues. 
Ledbetter said that Ginsburg "gave me the dignity" of publicly affirming the righteousness of Ledbetter's case, demonstrating an attention to the details of the suit.
Ginsburg challenged Congress to take action to prevent similar plaintiffs from being denied compensation due to a statute of limitations that can run out before an employee discovers they are being discriminated against. 
The Lilly Ledbetter Fair Pay Act of 2009 was passed by Congress with broad bipartisan support and signed into law by President Barack Obama. It resets the statute of limitation's clock with each paycheck that is reduced by a discriminatory policy.
Ledbetter said that her heart was heavy when she learned of Ginsburg's death on Friday. The women kept in touch after they met in 2010. That was shortly after the death of Ginsburg's husband, tax attorney Marty Ginsburg. She spoke about her pain to Ledbetter, whose husband Charles had died two years before.
"So we both shared that, and we shared a tear," said Ledbetter.
Ginsburg invited her to her Supreme Court chambers to see a framed copy of the act, next to which hung a pen that Obama used to sign it.
Ginsburg later sent Ledbetter a signed copy of a cookbook honoring her husband that was published by the Supreme Court Historical Society. Included with it was a personal note, as was the case with other pieces of correspondence from the justice that Ledbetter received at her home in Alabama. They were often brochures and other written materials that Ginsburg received that featured photos of both women.
Ledbetter expressed her support for Jones in his race against GOP challenger Tommy Tuberville. The filling of Ginsburg's seat is a major factor in that, she said.
"I do have to talk from my heart, because I am scared to death for the few years that I have yet to live because this country is not headed in the right direction," she said.
She noted that Ginsburg was 60 when she was appointed to the court. Ledbetter said that she opposes any nominee who is younger than 55 because they would not have the experience and breadth of legal knowledge required to properly serve on the Supreme Court.
She said that issues like hers have long-term consequences that are made even more evident by the financial strains resulting from the pandemic, as she would have more retirement savings had she been paid what her male colleagues were.
Jones called Ledbetter a friend and hero of his.
"I've been saying to folks lately, if those folks at Goodyear had only done the right thing by Lilly Ledbetter and the women that worked there, maybe they'd still be operating in Gadsden these days," he said.