Opinion | A missed opportunity for the Tubs
I've been through the speakers' schedule for the Republican National Convention, and nowhere can I find Tommy Tuberville on the agenda. Maybe I just missed it.
Considering how this convention is going so far, though, Tuberville would be a natural. He loves Donald Trump, almost in an uncomfortable way. And this convention is profoundly sycophantic, so Tubs would fit right in.
So where is he?
Incumbent U.S. Sen. Doug Jones, D-Alabama, was a speaker at last week's Democratic National Convention. Tuberville came out and said all sorts of nasty things about Jones after he spoke.
But Jones had the courage to speak at the Dems' convention, knowing that lightweights like Tuberville and Terry Lathan, chair of the Alabama Republican Party, would take unfair shots at him. Jones was unfazed — sticks and stones and all that.
Why didn't Lathan encourage Coach Tommy to speak at the four-day GOP event? It's not like he would have to go to Washington D.C. and violate the city's quarantine law like he did while fundraising in the nation's capital recently. He could have given his speech from his home. Even the home in Florida.
And there's no trick getting on the Republicans' speaking schedule, especially when you are as in love with Trump as Tubby is.
The Republicans could have used more speakers without the last name "Trump." It must have been difficult to find them, considering so many of the speakers were Trump's own family members.
Where was Mary Trump, by the way?
But I digress. If Tuberville had anything at all to say, he should have asked to say it on that national stage and be seen by Trump sycophants the world over.
The Ku Klux Klan could have seen Tubs on their 77-inch 4K UHD television and offered up its important endorsement (Trump gets them all the time). Tubby could have impressed the "boogaloo" boys, that far-right extremist group that wants to take over the government (hint: Wear your Hawaiian shirt, Coach). He could have appealed to the QAnon crowd, and helped eradicate that Democratic Party-run pedophile ring that works out of pizzerias (some with basements, even).
These were huge missed opportunities, so we have to question Tuberville's judgment.
And if the polls are correct, and Democrats take both the Senate and White House, Tuberville would be without even a little authority if he wins. His colleagues would hardly talk to him — and certainly not those on the other side of the aisle.
Who loses in that setup? Not Tuberville. He's after the "power"(even though that's less power than being a college football coach, even a mediocre one, when your party isn't in control in Washington).
There's no way, however, that Tuberville can do for Alabama what Jones can do if he's re-elected. Jones is highly effective even as a member of the minority party in the Senate. No telling how much Alabama will benefit with Jones in the Senate as a member of the party in control.
I just don't understand why Tuberville would miss the chance to speak at his party's national political convention. The exposure would be impressive, even coming from a convention where speakers claim that Trump is a god and "Sleepy" Joe Biden is the antichrist himself.
Tubs' supporters would have loved to see him speak at the RNC, perhaps right after Kimberly Guilfoyle, Don Jr.'s girlfriend, went completely off the rails Monday night. Or maybe on Night 2, before Secretary of State Mike Pompeo spoke, proving finally, without a doubt, that he truly is a pompous ass. Wednesday night, Tuberville could have preceded presidential counselor Kellyanne Conway, mother of the year, and likely could have picked up some tips on lying for the president and ignoring your family, two areas of expertise Tuberville may need.
The possibilities were endless. But nowhere – nowhere on that lengthy schedule that included the St. Louis gun-toting couple and the Covington, Kentucky, kid who, wearing a red MAGA hat, confronted a Native American at the Lincoln Memorial — was Tommy Tuberville to be found.
So we can come to only one conclusion: Tuberville really doesn't have anything to say.
Opinion | The blackest Black Friday ever
"The coming weeks are going to be difficult, no doubt about that."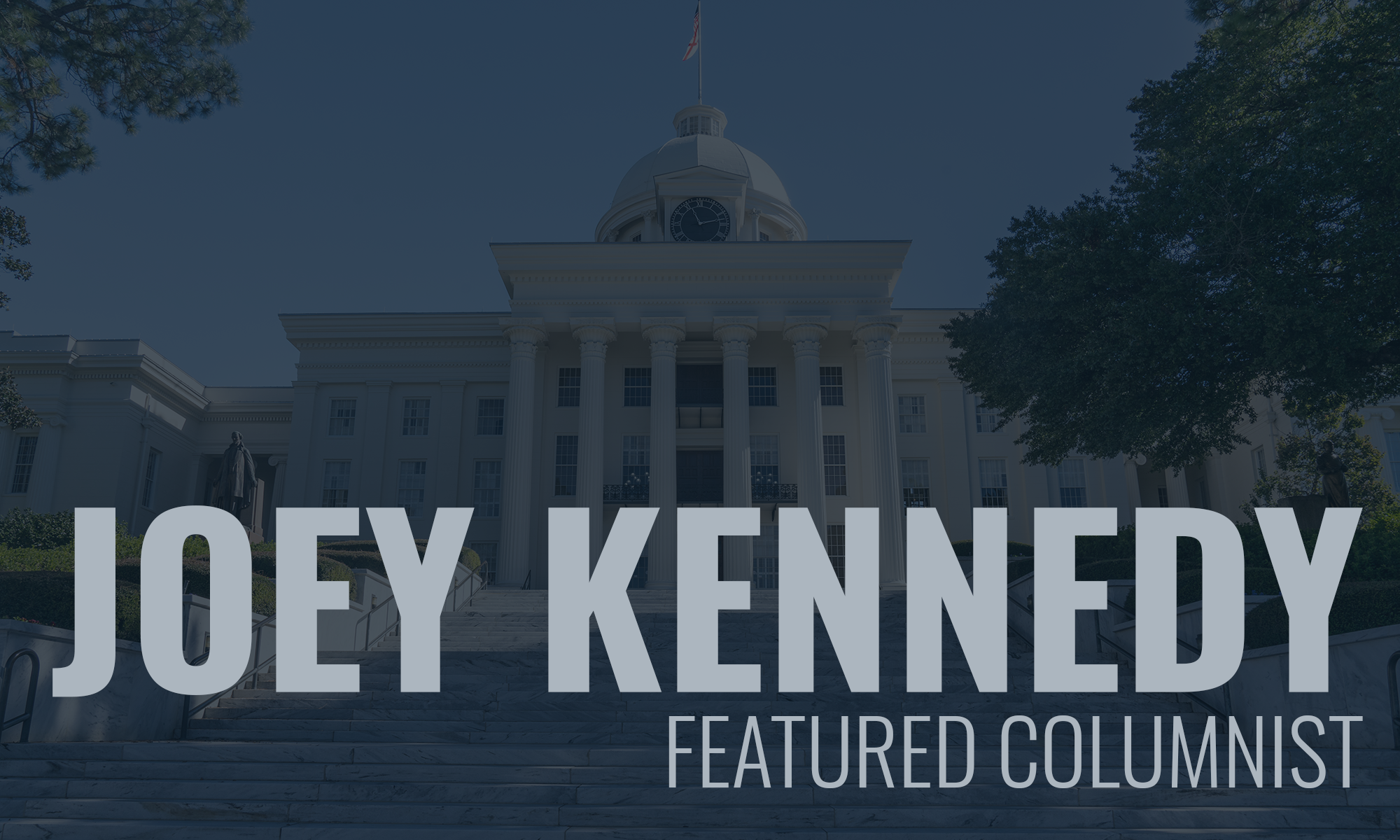 Thursday was Thanksgiving, and it's understandable that many people didn't have a lot to be thankful for. More than 260,000 people are dead because of the COVID-19 pandemic that Donald Trump simply ignored. Around 3 million people have been infected, with many of those suffering lifelong health complications from the virus.
A first Thanksgiving without loved ones. A first Christmas without loved ones bearing down.
Millions of people lost their jobs because of the pandemic. Hundreds of thousands are in danger of being evicted from their homes. Many don't have water or power or heat as the winter settles in.
Thanksgiving? Really?
Except …
Yes, there are many things to be thankful for. Our families, if we have them. Our friends, and we all have them. Our animals, and many of us have them.
We can be thankful that the long, horrible tenure of Donald Trump is nearly over. It's the end of an error.
We can hope that racism will be wrong again. That homophobia, misogyny, xenophobia, and cruelty will fall from the everyday ordinary to the awful extraordinary. Kids in cages, separated from their parents, no more. Chaos in government simply an anomaly at last.
We can hope. That alone is something to be thankful for.
The year 2020 has been a hot mess. Masks, social distancing, hand washing and sanitizing are the norm now. They may be forever.
We should be thankful that COVID-19 vaccines are on the horizon. But that's a strange thankfulness, and we cherish a vaccine for a disease that didn't have to spread as far and wide as it did. It was mismanaged as badly as a crisis can be mismanaged.
There still are people out there who refuse to wear masks or who believe the virus is a hoax. A doctor described people she was caring for who were dying, and all the time denying the virus existed, even to their last breaths.
That's certainly nothing to be thankful for.
Our health care workers, those on the front lines, deserve our thanks and our love. As do grocery store workers, first responders, teachers, and delivery people. Heroes work there.
I'm personally thankful for my wife of 41 years. My daughters in San Diego. My friends here and elsewhere. My pugs and other dogs and animals. I've got plenty to be thankful for, when we pare life down and don't expect so much.
The coming weeks are going to be difficult, no doubt about that.
Too many people traveled this Thanksgiving, and there's going to be a price to pay. Too many people are making plans for Christmas, and there's going to be a price to pay. Too many people are planning New Year's Eve celebrations, and there's going to be a price to pay.
Oh, I'll have some champagne and stay up until midnight on New Year's Eve, if only to witness that this damn year doesn't hang around for one second longer than is allowed.
Perhaps we can see a light at the end of this 2020 tunnel. Maybe by spring, we'll all be vaccinated, and this pandemic will be at the beginning of its end.
But if 2020 has taught us anything, it's that we can't count on, yes, anything.
This is Black Friday. The blackest Black Friday ever. Be careful out there. Wash your hands and wear a mask. Take care of each other. Believe in science. Don't trust a reality show president who, fortunately, finally has been fired.
Do your best to do your best. Let's have a new year that at least promises hope.
Dig deep and find what you're thankful for. Then hug it close with all your might.