UAB expert updates BCA members on cornavirus pandemic
The Business Council of Alabama was briefed Thursday on the latest coronavirus pandemic news by Dr. Selwyn Vickers, the senior vice president for medicine and dean of the University of Alabama at Birmingham Medical School.
"This virus really started from what we understand by our best estimates in 2019, probably December maybe a little earlier in some instances," Vickers said. "This started in the Hubei Province in China, Wuhan where an individual a young man, 29 or 30, was admitted to the hospital with pneumonia and they could not identify the source of this infection."
"This was a virus of unknown origin," Vickers said. "The meat market there had a tremendous risk with a lot of live and sacrificed animals with a lot of exotic animals present."
"This began to spread," Vickers continued. "An American citizen flying back from Wuhan. He landed in Seattle and was found to have a dry fever and cough. The first death was probably February 6."
Vickers said that by early March, it was clearly a pandemic. "In China initially, then Italy was the focus where there was tremendous lethality and eventually America with New York as the initial hotspot focus with a lot of cases in that city," he said. Vickers said that globally there are now 21 million cases of coronavirus.
"21 million: that is a very big number," Vickers said. "While America is a large country, we are only 5 percent of the world's population" and "nearly 20 percent of the world's deaths and that is obviously very discouraging."
Vickers said that that is very challenging in the context of how we see each other performing and "how we see ourselves as a country."
"There are over 700,000 deaths," Vickers said. "We are 170,000 of those."
"All of those things tell us that we still have a significant amount of challenges in our country fighting the virus," Vickers told the business leaders. "We all have a lot of frustration with not having an effective therapy for this."
"We have had coronaviruses in our bodies for a long time," Vickers said. There are a lot of viruses out there including SARS, MERS, but "not one that has been as transmissible as this one with no known therapy initially when this started."
Vickers said that two years ago, UAB received a $21 million NIH grant to develop therapies for viruses. It was the lead institution along with Oregon and Vanderbilt in developing therapeutics. One of the areas in that was developing therapeutics for coronaviruses.
"At that time I was like, who cares, but now that is terribly important," he said. Vickers said that that research has led to the development of Remdesivir, an investigational treatment, and the first antiviral to have demonstrated patient improvement in clinical trials for COVID-19. Remdesivir "was developed at UAB with Giliad in association with North Carolina and Vanderbilt and in conjunction with SRI (Southern Research Institute) and Dr. Rich Whitley," Vickers said.
Vickers said that UAB has played a role in trials for numerous therapeutics to treat COVID-19, including hydroxychloroquine, which according to the data "is not effective in most studies."
Vickers said that they have also evaluated dexamethasone. It has been around a long time and is used to fight inflammation. "It's cheap and effective in helping someone survive a severe course of the virus in the ICU. Vicker said that COVID-19 "primarily attacks the small vessels in your body."
Most of the time people get sick with it and get over it, but "about 20 percent get severe illness."
"Every part of the body has small vessels: the brain, the heart, the lungs," Vickers said. For someone suffering from "diabetes, heart disease, kidney disease the virus can be really challenging."
"In almost every part of the country, African-Americans who live with chronic disease have a two times risk of deaths," Vickers told BCA members. In Alabama, African-Americans are about "27 percent of our population; but about 45 percent of our deaths are African-American."
"We don't have a magic bullet," Vickers said. "Right now we are seeing a decrease in our number of cases." Vickers said that he would associate that "with wearing a mask."
"You don't have the option to work here if you have not had a measles vaccine, if you don't take a mumps vaccine, a rubella vaccine, a polio vaccine you can't work here in a public health world," Vickers said. "This issue does fit into that category."
"Fundamentally, the mask is a tool for you to protect others," Vickers explained. Wearing a mask prevents you from spreading the virus to others, but it does not protect you from them if they are not wearing masks. It is for "the greater good."
"Businesses very much have the right to say you have to wear a mask if you want use to serve you," Vickers said. While some people have argued that mask mandates violate their rights "no state or city has been sued successfully."
"For some people, if you have a chronic illness and you walk into a room are wearing a mask and nobody else is, you are protecting them, but you are not protected," Vickers said. "You might want to walk out because they are not protecting you."
Vickers said that there is great data from Seattle where two people showed up and 60 people got infected and four died.
If you test positive for the coronavirus, "The Department of Public Health will call you and ask who you have been in contact within the last 14 days," Vickers said. Nearly 50 percent of the time, you can't identify the people you have been in contact with.
"There will be a rollout on the 17th of a new contact tracing tool for either an Android or an I-Phone," Vickers said. The app will record everyone that you come into contact with and whenever there is a positive case. When there is a positive diagnosis the individuals you have been in contact with within six feet and more than 15 minutes will all be notified.
"It only tells this individual the date, not the person, the place or the time they were exposed," Vickers said. Alabama will be one of three states with an app like this, but "it is probably going to be adopted by several states."
Vickers said that Google and Apple saw the need for this and they are encrypting the data so the data can not be accessed and it won't be shared with even the government.
"UAB built that out with the Alabama Department of Health along with a small computer company in Birmingham, Mob Industries," Vickers said.
Vickers has also been involved with research on a COVID-19 vaccine with AstraZeneca.
Vickers said that UAB and its partner St. Vincent's have been doing trials on the two leading vaccines to make sure that the vaccine is safe.
"The early data shows that it is effective at producing antibodies," Vickers said. "There are ongoing efforts to look at antiviral drugs."
Vickers thought that vaccine could be available by the fall. To begin with, "it won't be available to everyone. It will start with healthcare workers and spread out from there."
Vickers said that UAB healthcare experts have been in high demand by the media. They have been on Fox News and CNN. "These experts 80 percent we have brought in from outside of Alabama. We are really in the business of talent acquisition." Vickers said that coronavirus testing "will be with us for a while."
"We want to ongoingly expand our ability to test," Vickers stated. Right now, our test uses a nasal swab but there is a new saliva test that is simpler and easier to collect.
Vickers said that soon there will be point-of-care testing, where the test can be given in your doctor's office and the results achieved just 15 minutes later.
Vickers said that the virus has made it "clear that our public health investments were not what it needs to be. Managing citizens around health is not just treating their illness."
Vickers said that some people still lack healthcare. With infectious disease, "If we can't protect those people nobody is protected."
Lilly Ledbetter speaks about her friendship with Ginsburg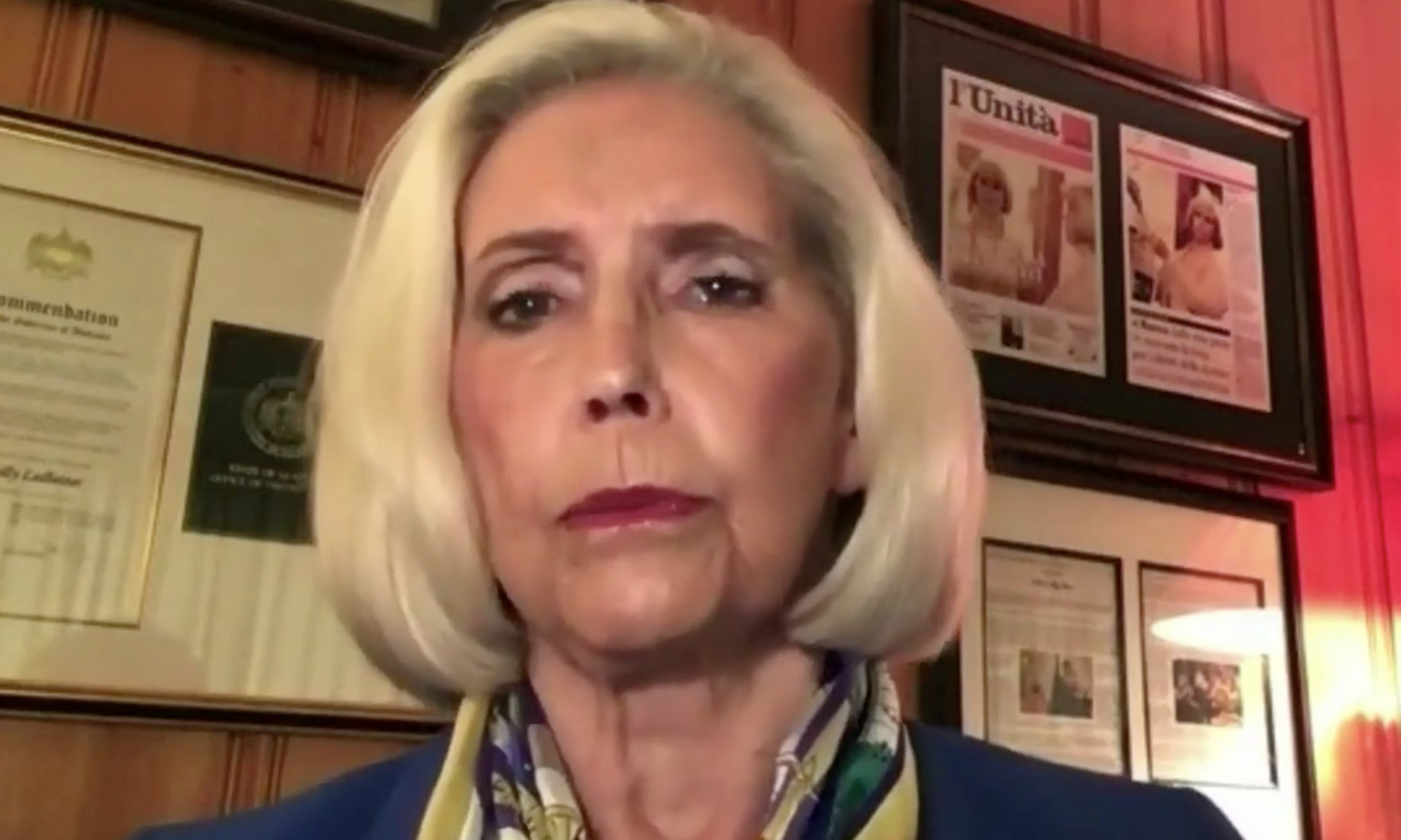 When anti-pay-discrimination icon and activist Lilly Ledbetter started receiving mail from late Supreme Court Justice Ruth Bader Ginsburg, Ledbetter's attorney told her to save the envelopes. That's how unusual it is to get personal mail from a member of the nation's highest court.
Ledbetter, 82, of Jacksonville, Alabama, shared her memories of her contact with Ginsburg over the last decade during a Facebook live event hosted by Sen. Doug Jones on Monday.
Ginsburg famously read her dissent from the bench, a rare occurrence, in the Ledbetter v. Goodyear Tire & Rubber Co. decision in 2007. The court ruled 5-4 to affirm a lower court's decision that Ledbetter was not owed damages for pay discrimination because her suit was not filed within 180 days of the setting of the policy that led to her paychecks being less than those of her male colleagues. 
Ledbetter said that Ginsburg "gave me the dignity" of publicly affirming the righteousness of Ledbetter's case, demonstrating an attention to the details of the suit.
Ginsburg challenged Congress to take action to prevent similar plaintiffs from being denied compensation due to a statute of limitations that can run out before an employee discovers they are being discriminated against. 
The Lilly Ledbetter Fair Pay Act of 2009 was passed by Congress with broad bipartisan support and signed into law by President Barack Obama. It resets the statute of limitation's clock with each paycheck that is reduced by a discriminatory policy.
Ledbetter said that her heart was heavy when she learned of Ginsburg's death on Friday. The women kept in touch after they met in 2010. That was shortly after the death of Ginsburg's husband, tax attorney Marty Ginsburg. She spoke about her pain to Ledbetter, whose husband Charles had died two years before.
"So we both shared that, and we shared a tear," said Ledbetter.
Ginsburg invited her to her Supreme Court chambers to see a framed copy of the act, next to which hung a pen that Obama used to sign it.
Ginsburg later sent Ledbetter a signed copy of a cookbook honoring her husband that was published by the Supreme Court Historical Society. Included with it was a personal note, as was the case with other pieces of correspondence from the justice that Ledbetter received at her home in Alabama. They were often brochures and other written materials that Ginsburg received that featured photos of both women.
Ledbetter expressed her support for Jones in his race against GOP challenger Tommy Tuberville. The filling of Ginsburg's seat is a major factor in that, she said.
"I do have to talk from my heart, because I am scared to death for the few years that I have yet to live because this country is not headed in the right direction," she said.
She noted that Ginsburg was 60 when she was appointed to the court. Ledbetter said that she opposes any nominee who is younger than 55 because they would not have the experience and breadth of legal knowledge required to properly serve on the Supreme Court.
She said that issues like hers have long-term consequences that are made even more evident by the financial strains resulting from the pandemic, as she would have more retirement savings had she been paid what her male colleagues were.
Jones called Ledbetter a friend and hero of his.
"I've been saying to folks lately, if those folks at Goodyear had only done the right thing by Lilly Ledbetter and the women that worked there, maybe they'd still be operating in Gadsden these days," he said.