Spanish Fort police thwart possible mass shooter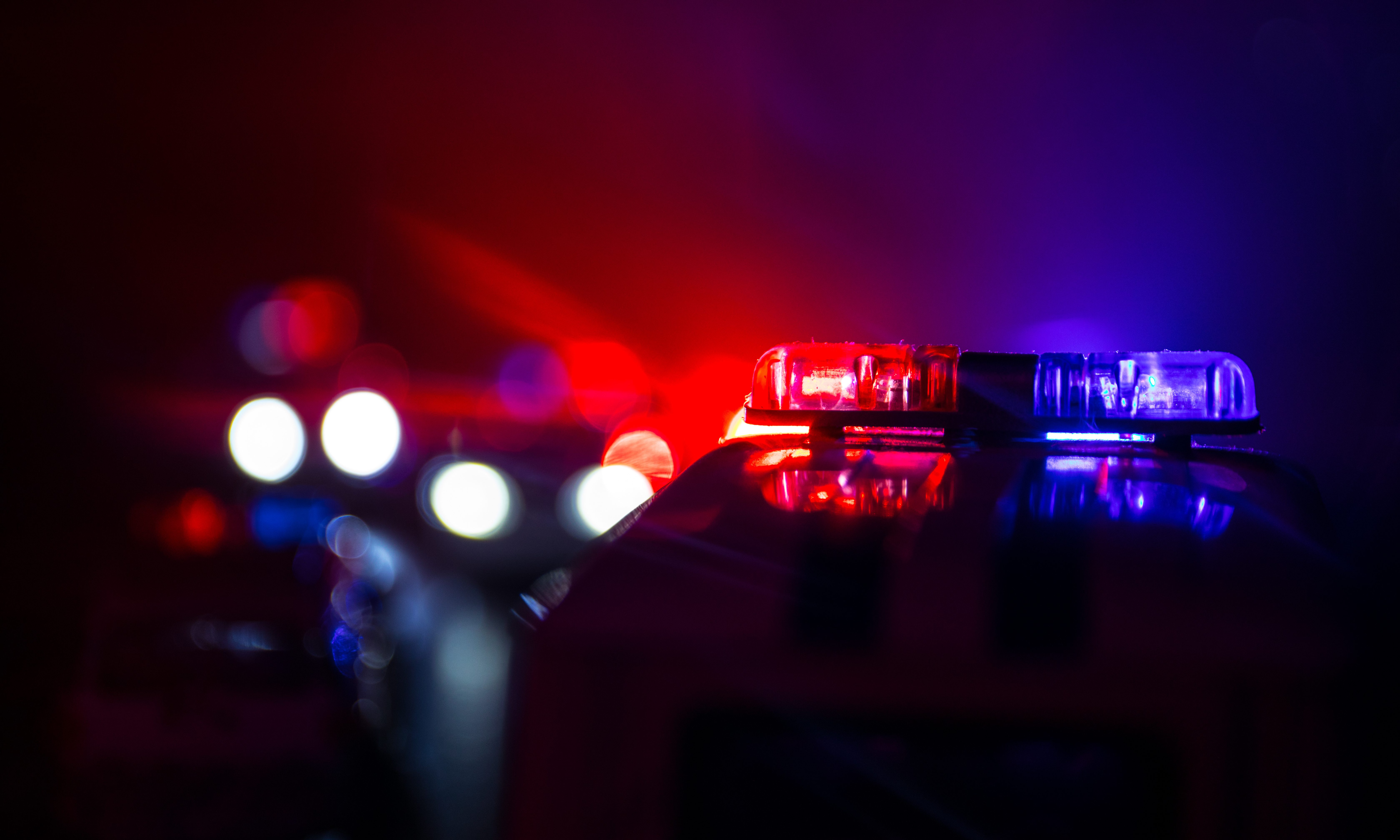 The Spanish Fort Police arrested 38-year-old Robert Smith of Grove Hill Saturday after he attacked the Bass Pro Shop there.
"It certainly appears that his intent yesterday was to commit a mass shooting," Spanish Fort Police Chief John Barber told reporters.
According to early reports, Bass Pro Shop employees spotted the heavily armed man wearing body armor. The employees quickly locked the service entrance doors and began moving customers and other employees to the opposite end of the building.
Mr. Smith reportedly then discharged dozens of rounds into the building using one of his three AR 15's, a 9 mm pistol, and a 12 gauge shotgun.
The Spanish Fort Police rushed to the scene and found Smith attempting to move to the main entrance of the store. The officers successfully deployed tasers and were able to take Smith into custody alive. During the arrest, one of the Spanish Fort officers received injuries that required treatment at a local hospital.
Barber praised the courage of the responding Spanish Fort Officers.
"The exemplary actions of these Officers are truly represented by their bravery and dedication to the citizens of Spanish Fort," Barber said. "By remaining focused and implementing recalled training, a potentially life threatening situation was averted using with the minimal amount of force possible. I could not be more proud of the responding officers that ran to gunfire to save lives."
Only a few of the dozens of bullets fired penetrated the walls of the building. A woman who was arrested at the scene as a possible accomplice has been released.
Smith's home in Grove Hill was searched by authorities on Sunday. Smith has been charged with assault, shooting into an occupied building, reckless endangerment and resisting arrest. More charges could still be filed.
Sen. Doug Jones won't support SCOTUS nominee before Nov. 3 election
"Certainly, power grabs are not uncommon in our political system, but few are accompanied by such blatant hypocrisy as we are witnessing now," Jones said.
Sen. Doug Jones, D-Alabama, on Friday said he would not support any nominee to the U.S. Supreme Court before the outcome of the Nov. 3 election is determined. 
Speaking during a livestreamed briefing, Jones said that while Republicans appear to have enough votes to replace the late Justice Ruth Bader Ginsburg, he will not be a party to denying the people a voice in the process in the election of the next president "in just under 44 days." 
President Donald Trump said Saturday that he plans to nominate Amy Coney Barrett to replace Ginsburg, who on Friday became the first woman, and first Jewish person, to lie in state at the U.S. Capitol. 
Several Republicans who voiced opposition to President Barack Obama's nomination of Judge Merrick Garland to the Supreme Court more than 10 months before the 2016 election have reversed course, and now say they support Trump nominating a selection with election day just a little more than a month away. 
"Certainly, power grabs are not uncommon in our political system, but few are accompanied by such blatant hypocrisy as we are witnessing now," Jones said. "In fact, I believe that the level and intensity of hypocrisy being displayed by Senator McConnell and the president, with regard to the rush to confirm Justice Ginsburg's successor, is unmatched in the history of our constitutional government." 
Jones said what McConnell and other Republicans should be focusing on instead is getting another round of much-needed COVID-19 aid to small businesses and people impacted by the pandemic. 
"Rather than pushing this confirmation to the top of the Senate calendar, the majority leader should turn his focus instead to protecting the lives and livelihoods of the American people. We should pass a new bipartisan COVID-19 stimulus package to give Americans and businesses the relief that they desperately need, and that economists say if required to shore up the economy now," Jones said. 
Jones expressed concern as well for what medical experts are warning could be a new spike in COVID-19 nationwide. 
"There could be an even greater urgency, if our health care professionals' warnings come to pass," Jones said. "And that is as temperature drops and people go indoors that this virus spikes, and we see another surge." 
Asked why his opponent, Tommy Tuberville, won't debate Jones, he said, "It's pretty simple. He doesn't know what he's talking about."  
"He has no clue. He is Coach Clueless," Jones said. 
Jones noted that when asked recently on his thoughts on extending the John R. Lewis Voting Rights Act of 2020, Tuberville stumbled through an answer that indicated he wasn't sure what the Voting Rights Act was.
"He had no earthly idea," Jones said. 
Jones said Tuberville isn't going to debate him because Tuberville doesn't want to talk about issues.
"He doesn't want to talk about a plan. His plan is simply this: Whatever Donald Trump says, I'm good," Jones said, "and if Donald Trump says or does something that is not good, it's crickets coming from Coach Tuberville." 
Jones noted that after multiple news outlets, including Fox News, confirmed reporting that Trump had said disparaging things about veterans who died in combat, Tuberville has not spoken out against Trump's comments. 
Jennifer Griffin, senior national security correspondent for Fox News, reported that she has spoken to senior U.S. officials who backed up reporting by The Atlantic, and said Trump said of the Vietnam War "anyone who went was a sucker." 
"He has not said a thing about what was confirmed by Fox News about the president's comment," Jones said of Tuberville. "That's just disgraceful."