Alabama Power extends summer pool on Lake Martin into fall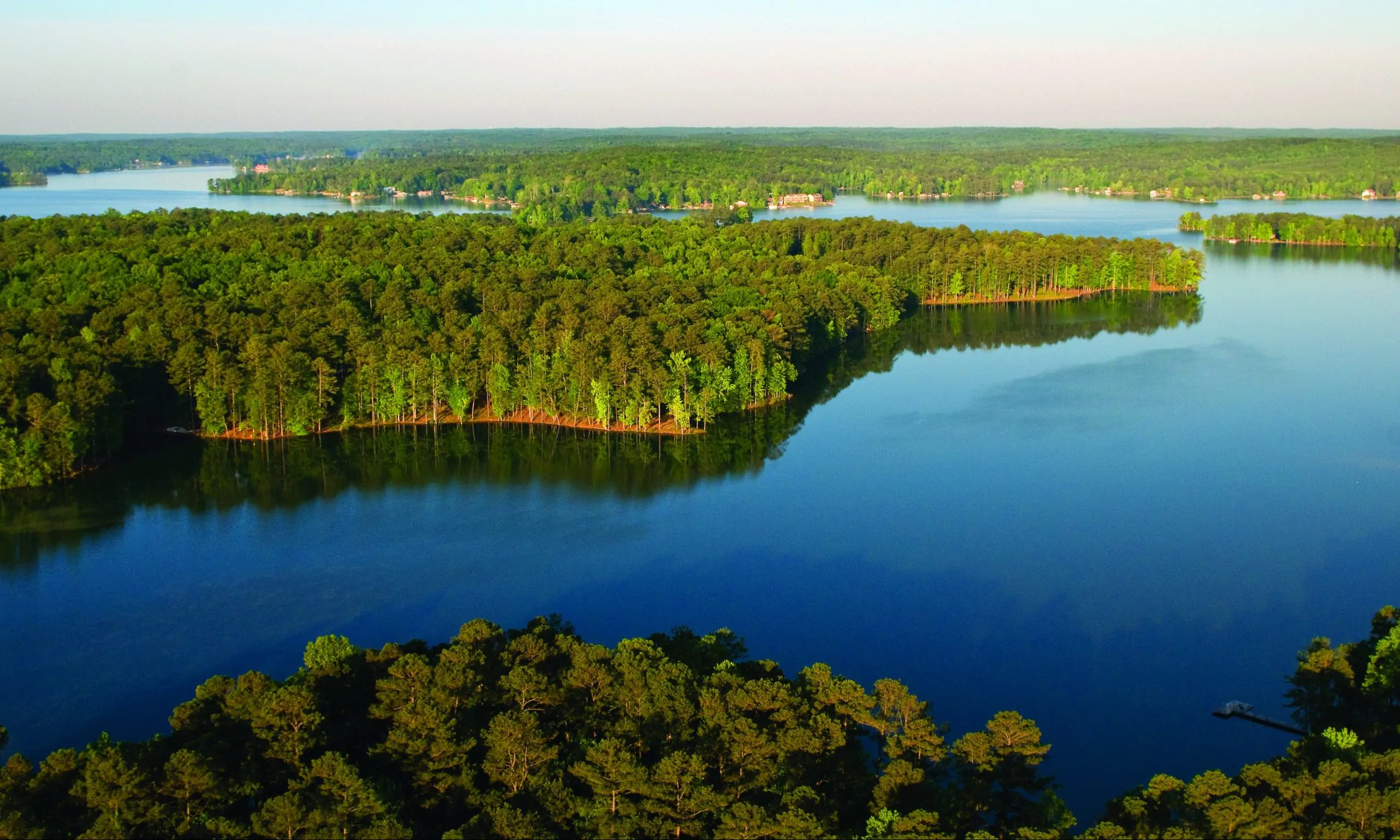 Last week, Alabama Power announced that it is extending the summer pool on Lake Martin into fall, allowing more boating and recreational opportunities than would be possible if the implementation of the winter drawdown began last Tuesday as scheduled.
Hydro Services manager Jim Crew said that the fall extension is granted because water is plentiful throughout the Tallapoosa and Coosa river basins and conditions are met at Alabama Power dams across the system.
Until Oct. 15, Lake Martin's water level will remain at 491 feet mean sea level. After that date, the level gradually will be drawn down to 484 feet mean sea level by the third week of November. The seasonal drawdown has several advantages, the most important of which is flood prevention. The winter pool level provides storage space in the reservoir system for spring rains.
At the local level, the lower water allows repairs and improvements to docks that are underwater during the summer. The drawdown also allows more access to the lake bottom during winter cleanup efforts and assists in the control of some invasive weed species along the shoreline as well.
Alexander City Chamber of Commerce President and CEO Ed Collari said that extending the summer pool level offers economic benefits to Lake Martin communities that provide services to part-time lake residents and visitors.
"Economically, that's great news for our community," Collari said. "The increased lake levels will allow people to continue to enjoy the lake into the fall. We've seen already this year what having people here around the lake will do, as that's reflected in our community sales tax levels. The higher water level will encourage people to spend more time in our communities."
Alabama Power is licensed to operate Martin Dam and manage the reservoir. The license stipulates Sept. 1 as the drawdown commencement date unless four specific criteria are met, indicating that the system of reservoirs on the Tallapoosa and Coosa rivers contains enough water to maintain navigation levels downstream.
The conditional fall extension of the summer pool is new to the licensing terms for Lake Martin. It was not included in license terms of Alabama Power's earlier licenses, but the Federal Energy Regulatory Commission added it to the license issued in December 2015 after the lake community overwhelmingly argued for it.
Analysis of data at that time indicated the fall extension could be expected to occur about once every four years; however, this is the third year since the license has been in effect the fall extension has been granted.
Rainfall has been far above average in the Lake Martin area this year. Normal precipitation for the period of January through August is just under 39 inches, but more than 54 inches of rain have fallen in the lake area so far, according to the National Weather Service.
Alabama Power representatives urge boaters to enjoy the extension of summer safely.
Individuals with boats and other water-related equipment and facilities should always be alert to changing conditions on Alabama Power reservoirs and be prepared to take the necessary steps to protect their properties.
Manmade lakes across Alabama provide fishing, boating and recreational opportunities to people across Alabama. It also provides habitat for wildlife including ducks, geese, turtles and many other water birds including seagulls.
The lakes provide plenty of cheap, renewable electric power through the hydro-electric dams Alabama Power operates while increasing shoreline habitat and flood control.
For more information about Alabama Power lakes, download the new Smart Lakes app or visit apcshorelines.com. You can call 800-525-3711 for lake condition updates.
Bidens suggest that Hurricane Sally due to climate change
Former Vice President Joe Biden and his wife, Dr. Jill Biden, released a joint statement this week on Hurricane Sally, suggesting that the hurricane and fires in the West are due in part to or exacerbated by climate change.
"Jill and I are praying for everyone from the Gulf Coast in Louisiana, Mississippi, Alabama, Georgia, and Florida and up the East Coast into the Carolinas as Hurricane Sally unleashes fury and flood that are leaving hundreds of thousands of people without power and evacuating their homes and businesses," the Bidens wrote. "Our hearts are also with everyone in California, Oregon, Washington, Colorado, and across the West who have lost everything and the firefighters and first responders who are risking their lives as the wildfires rage on and ash falls from an orange sky."
"Every year the devastating impacts of climate change — in billions of dollars in damage, in immeasurable loss of lives and livelihoods — sets new records of destruction in big cities, small towns, on coastlines, and farmlands across the country," the Bidens wrote. "It is happening everywhere. It is happening now. And it's all happening while we fight off a historic pandemic and economic recession."
But it doesn't have to be this bad, the Bidens wrote.
"We have to come together as a nation guided by science that can save lives," the Bidens wrote. "And grounded by economics that can create millions of American jobs — union jobs — to make us safe, stronger, and more resilient to a changing climate and extreme weather that will only come with more frequency and ferocity."
"And we have to keep the faith in the capacity of the American people — to act, not deny, to lead, not scapegoat, and to care for each other and generations to come," the Bidens concluded.
Hurricanes are not new to the Alabama Gulf Shore. Since 1852, at least 27 hurricanes have hit the state of Alabama gulf coast, with Katrina in 2005 being the most recent until Sally on Wednesday.
By comparison there were four hurricanes to strike the state between 1912 and 1917 and five between 1852 and 1860.
Democrats claim that President Donald Trump's policies on climate change are having a negative effect on the planet and that a Biden administration would be better at reducing U.S. CO2 emissions.
Biden and Trump will be on the Nov. 3 general election ballot.