Alabama Power extends summer pool on Lake Martin into fall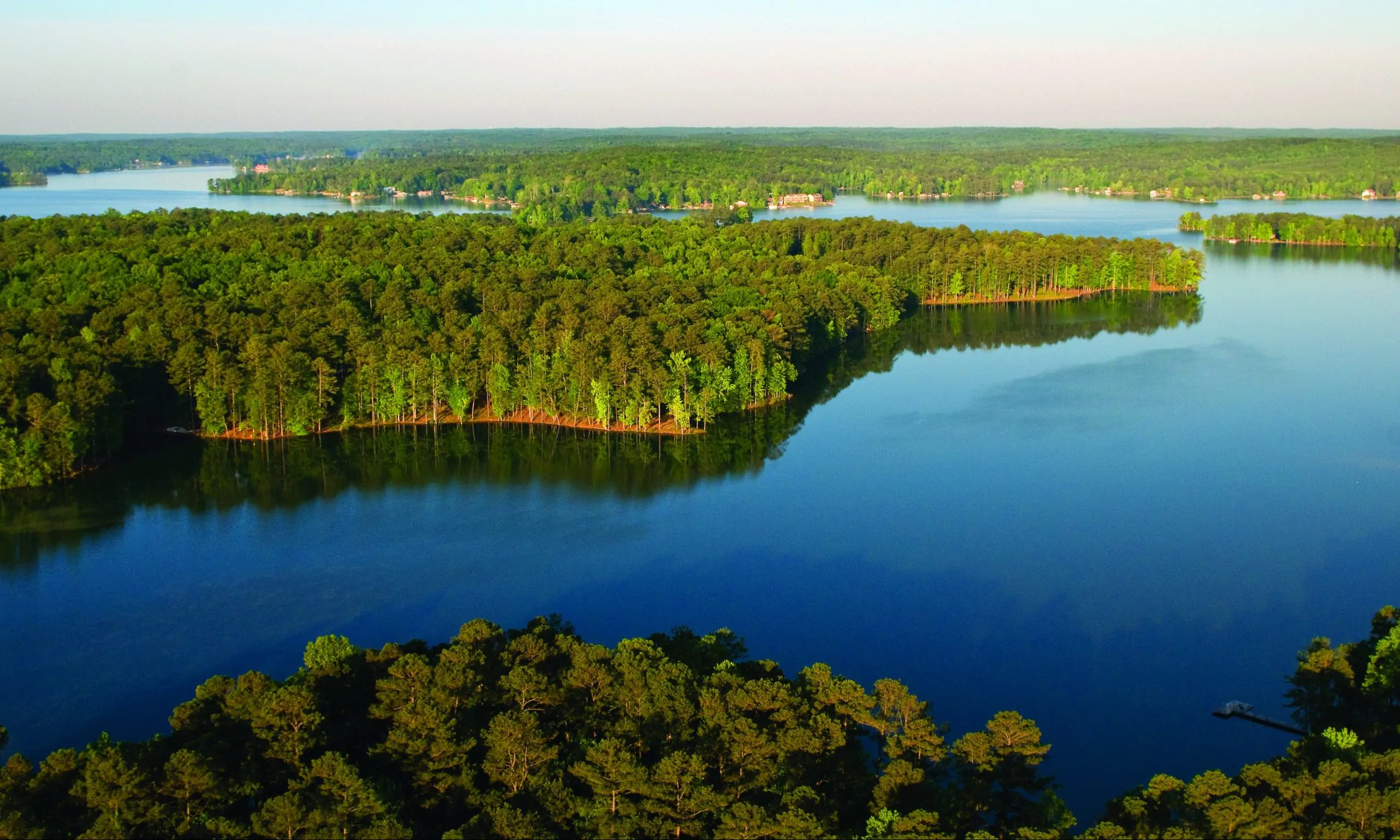 Last week, Alabama Power announced that it is extending the summer pool on Lake Martin into fall, allowing more boating and recreational opportunities than would be possible if the implementation of the winter drawdown began last Tuesday as scheduled.
Hydro Services manager Jim Crew said that the fall extension is granted because water is plentiful throughout the Tallapoosa and Coosa river basins and conditions are met at Alabama Power dams across the system.
Until Oct. 15, Lake Martin's water level will remain at 491 feet mean sea level. After that date, the level gradually will be drawn down to 484 feet mean sea level by the third week of November. The seasonal drawdown has several advantages, the most important of which is flood prevention. The winter pool level provides storage space in the reservoir system for spring rains.
At the local level, the lower water allows repairs and improvements to docks that are underwater during the summer. The drawdown also allows more access to the lake bottom during winter cleanup efforts and assists in the control of some invasive weed species along the shoreline as well.
Alexander City Chamber of Commerce President and CEO Ed Collari said that extending the summer pool level offers economic benefits to Lake Martin communities that provide services to part-time lake residents and visitors.
"Economically, that's great news for our community," Collari said. "The increased lake levels will allow people to continue to enjoy the lake into the fall. We've seen already this year what having people here around the lake will do, as that's reflected in our community sales tax levels. The higher water level will encourage people to spend more time in our communities."
Alabama Power is licensed to operate Martin Dam and manage the reservoir. The license stipulates Sept. 1 as the drawdown commencement date unless four specific criteria are met, indicating that the system of reservoirs on the Tallapoosa and Coosa rivers contains enough water to maintain navigation levels downstream.
The conditional fall extension of the summer pool is new to the licensing terms for Lake Martin. It was not included in license terms of Alabama Power's earlier licenses, but the Federal Energy Regulatory Commission added it to the license issued in December 2015 after the lake community overwhelmingly argued for it.
Analysis of data at that time indicated the fall extension could be expected to occur about once every four years; however, this is the third year since the license has been in effect the fall extension has been granted.
Rainfall has been far above average in the Lake Martin area this year. Normal precipitation for the period of January through August is just under 39 inches, but more than 54 inches of rain have fallen in the lake area so far, according to the National Weather Service.
Alabama Power representatives urge boaters to enjoy the extension of summer safely.
Individuals with boats and other water-related equipment and facilities should always be alert to changing conditions on Alabama Power reservoirs and be prepared to take the necessary steps to protect their properties.
Manmade lakes across Alabama provide fishing, boating and recreational opportunities to people across Alabama. It also provides habitat for wildlife including ducks, geese, turtles and many other water birds including seagulls.
The lakes provide plenty of cheap, renewable electric power through the hydro-electric dams Alabama Power operates while increasing shoreline habitat and flood control.
For more information about Alabama Power lakes, download the new Smart Lakes app or visit apcshorelines.com. You can call 800-525-3711 for lake condition updates.
Gun season begins tomorrow in two new deer zones
Gun season begins on November 21 in the rest of the state with special muzzleloader and air rifle seasons beginning on November 16.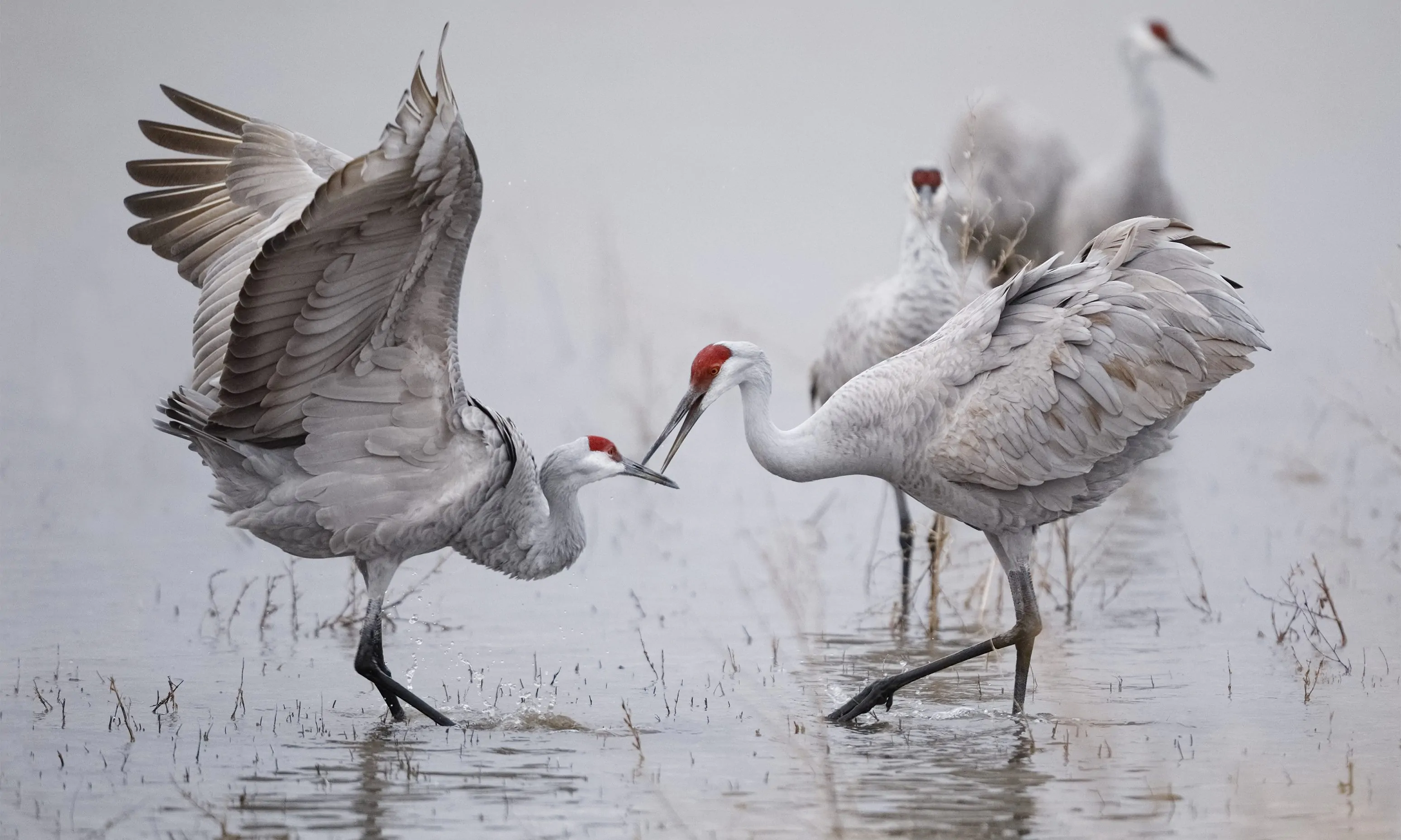 Deer gun season begins Saturday in parts of the state. In July, the Alabama Department of Conservation and Natural Resources announced the creation of two new deer hunting zones: zones D and E. Today in Zones D and E it is black powder musket and air rifle season. Deer gun season in those two new zones begins Saturday. In most of the state — zones A, B and C — it is still bow season. Gun season begins Nov. 21 in the rest of the state with special muzzleloader and air rifle seasons beginning on Nov. 16.
Zone D includes parts of Cullman, Franklin, Lawrence and Winston counties in North Central Alabama. Zone E includes areas in Barbour, Calhoun, Cleburne and Russell counties. Archery season for zones D and E opened back on Oct. 1. Gun deer season for antlered bucks will open in both zones on Nov. 7. Antlered bucks can be taken in zones D and E through Jan. 27, 2021. The unantlered deer harvest dates differ between zones D and E, and both zones close to unantlered deer harvest earlier in January.
Be very aware of where in the state you are at all times because different rules can and do apply. Some counties have as many as three of the state's five hunting zones. Hunting deer with guns is legal and allowable in zones D and E but is banned if you hike outside of those two smaller zones.
Archery season in zone B goes from Oct. 15 to Feb. 10 for antlered bucks. For either sex from Oct. 25 to Feb. 10. Gun season in zone B is from Nov. 21 to Feb. 10.
You must purchase a license to hunt in the state of Alabama, and you must report any and all deer taken to the state. The game check app can be installed on your smartphone. Wildlife biologists use the data to set future hunting zones and harvest limits.
"The creation of these new deer zones highlights the hard work of our wildlife managers and the importance of harvest data provided by Alabama's hunters," said Chris Blankenship, commissioner of the Alabama Department of Conservation and Natural Resources. "The Department strives to offer the best hunting opportunities available."
Whitetail deer are the largest game species in the state with a harvestable wild population. Hunting for whitetail deer is the most popular of the hunting sports in Alabama. Hunting and fishing are a fun activity the whole family can enjoy, while social distancing due to the coronavirus global pandemic.
This will be the second year that Alabama has offered sandhill crane hunting. A select group of four hundred hunters won crane hunting privileges in a drawing in October. The state banned crane hunting a lifetime ago because the popular game species had dwindled so dramatically, Their comeback, like the restoration of deer, American alligators, and bald eagles has been a conservation success story. Eighty years ago all three species were threatened almost to the point of extinction in the state of Alabama.
ADCNR is once again offering hard card licenses for the 2020-2021 season. For an additional $5 fee, purchasers can select from six new designs including white-tailed deer, wild turkey, wood duck, crappie, redfish and a "We the People" design featuring the Second Amendment.
Alabama is rich in natural diversity with more than 1.3 million acres of public hunting land and some of the most liberal seasons and bag limits in the nation. Public land hunting opportunities in the state include Wildlife Management Areas, Special Opportunity Areas, Physically Disabled Hunting Areas, Forever Wild land, U.S. Forest Service land, U.S. Army Corps of Engineers land, Tennessee Valley Authority land and several National Wildlife Refuges.
While hunting is one of the safest outdoor recreational activities, each year unnecessary and completely avoidable hunting accidents happen and some are fatal. ADCNR reminds hunters to practice hunter safety including routine treestand maintenance and safety checks, always using a full-body safety harness when hunting from a treestand, wearing hunter orange and practicing firearm safety. Guns and alcohol do not mix well.
For additional hunter safety tips, visit the hunter education section of outdooralabama.com.
(original reporting by Outdoor Alabama and WSFA contributed to this report.)