Opinion | The bully-in-chief angling for a landslide — against himself
Donald Trump loves picking on Democratic Party-led cities where protests and unrest are regular or even nightly occurrences. We never hear Trump discuss Democratic-led cities that continue to have some protests but very little protest violence.
Birmingham is one of those cities. Sure, just as the #BlackLivesMatter protests began after the murder of George Floyd by four Minneapolis police officers, we had a scary night where looters and destroyers went through downtown, breaking windows and acting the fool.
That didn't last long. Mayor Randall Woodfin and the city police leadership have done a remarkable job in quelling violent protests. One important step was removing a Confederate memorial from a downtown park in a city that didn't exist in the Civil War.
That's not to say Birmingham is not a violent city. It's one of the most violent where gun violence is concerned. As in any large metropolitan area, there are locations that have the most concentrated violence and are a continual challenge for law enforcement and the residents who live there.
There's not much mob violence in Birmingham, though. Certainly not like that which exists in Portland, Oregon, or Seattle, Washington. Trump won't highlight success stories in Democratic Party-led cities, even those in a Republican-controlled state.
I do find it hypocritical that Trump isn't as tough on states where the COVID-19 spread is the worst. As of early this week, there were nine states that had uncontrolled rates of infection, and Alabama ranked No. 8. All the states ahead of Alabama have higher populations, but a few high-population states, including New York, which at one time was the epicenter for coronavirus outbreak, has a very low infection rate today.
Infection in New York, a Democratic Party-controlled state, is less than 1 percent now, because state leaders did what they needed to do to control the spread.
Alabama, not so much. Indeed, of the nine states with the highest infection rates, seven are led by Republicans — Florida, Georgia, Alabama, Texas, Arizona, Missouri and Maryland.
California, the most populous state in the nation, and Virginia, are the states in the top 9 that are led by Democrats.
So why isn't Trump battering those Republican-run states like Texas and Florida and Georgia, high-population states where the virus continues to quickly spread, like he picks on Democrat-run cities that have protesters?
Because Trump is all LAW & ORDER (attacking peaceful protesters) and not HEALTH & SAFETY (devising a plan to deal with COVID).
Trump basically ignores the virus. We're nearly 200,000 deaths into this pandemic (nearly 2,300 in Alabama), but Trump golfs, and campaigns, and keeps his head in the sand trap. He admitted in a recorded interview with journalist Bob Woodward that he knew the virus was deadly, but still did nothing. Nada. Zilch. In fact, he intentionally downplayed the danger. And Americans, by the thousands, died. (No telling how many he figuratively shot and killed on that corner at Fifth Avenue.)
I will say this, Trump keeps digging that hole in the sand for himself. He's alienated so many groups of people that about the only "humans" left to vote for him Nov. 3 are the Angry White Men, most whom are racist and petrified of the day, coming soon, that they'll be the minority race in this nation.
The latest group that was targeted by Trump for his bellicose bullying was the U.S. military — top generals and admirals, the rank-and-file soldiers and sailors, wounded veterans, and our military dead. Suckers and losers, they all are, says Trump, a man who dodged the draft during Vietnam by getting daddy to pay off a doctor to say Donny had bone spurs.
If Trump is trying to lose in a landslide, that's OK with me. But targeting Black and brown people, women, Native Americans, our military, the LGBTQ+ community, immigrants — that's definitely not a strategy for success.
Because as hard as it is for Trump to believe it, there simply aren't enough Angry White Men in the nation to save him this time. And all the other angry people, the great majority, are highly motivated to vote against him.
Trump can't lose soon enough.
Joey Kennedy, a Pulitzer Prize winner, writes a column each week for Alabama Political Reporter. Email: [email protected]
Opinion | For Coach Tub, no thinking required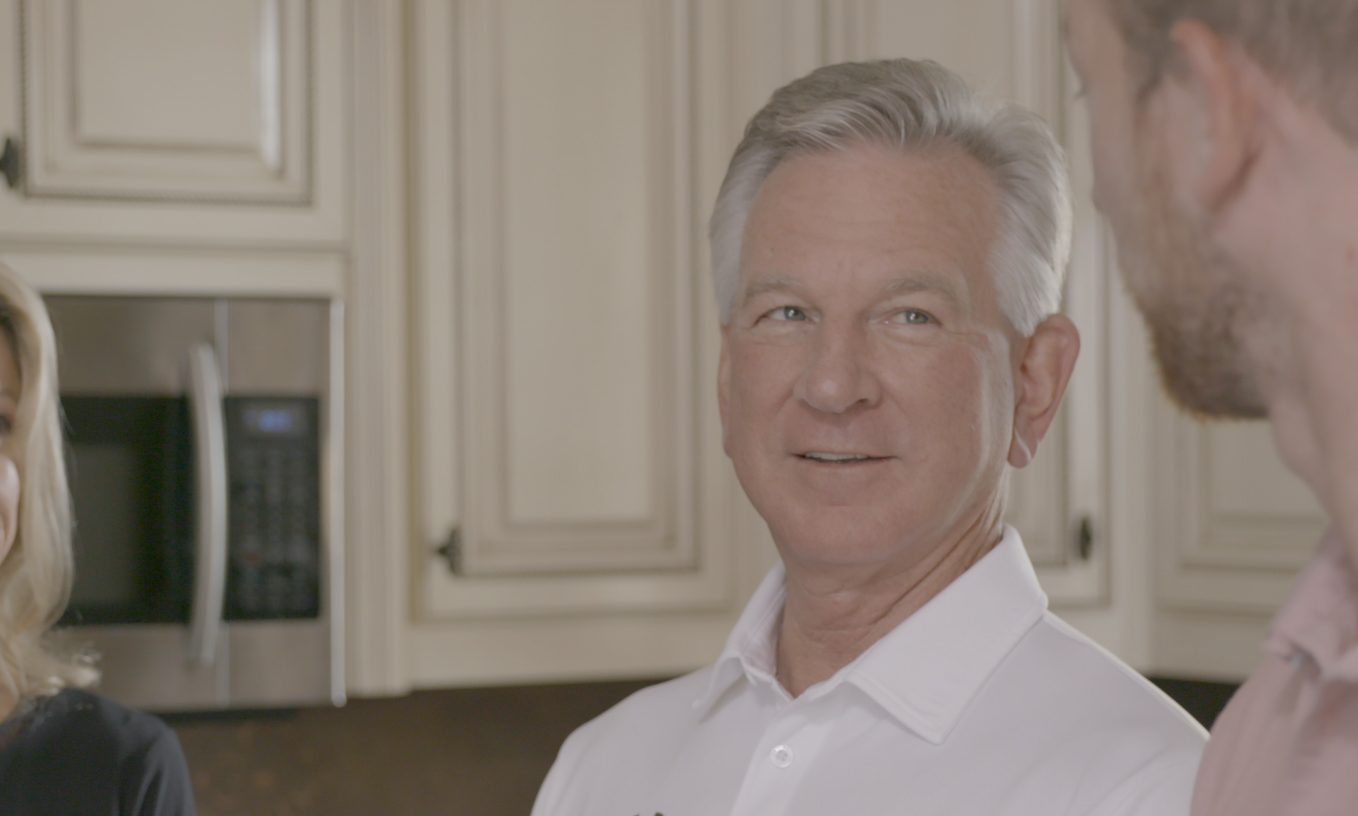 Has Tommy Tuberville ever had an original thought? It doesn't sound like it. Coach Tub basically spews Republican talking points and keeps his mouth firmly locked onto Donald Trump. He disrespects Alabama voters so much that he thinks that's all he needs to do to win a place in the U.S. Senate.
Tuberville recently addressed the St. Clair County Republican Party at its September meeting. As reported by APR, Tuberville is quoted as saying the following, and I'll offer a short rebuttal. I'm doing this because Tuberville is clearly afraid to death to debate his opponent, U.S. Sen. Doug Jones.
So here goes:
Tuberville: "America is about capitalism, not socialism. I think we are going to decide which direction we are going to go in the next few years."
Me: We decided which way we were going to go years ago, when the federal government started subsidies for oil and gas companies, farmers and other big industry and business. That, coach, is your so-called "socialism."
I'm not necessarily opposed to subsidies to boost business, depending on the cause, but I'm not going to let a dimwitted, know-nothing, mediocre, former football coach pretend we don't already have "socialism" in this country.  
What Tuberville really means is that he's against "socialism" like Medicare or Medicaid or Social Security or food assistance or health insurance. He's a millionaire already, so there's no need for him have empathy for or support a safety net for people who are less fortunate socially and economically. That's Tuberville's "socialism," and the Republican Party's "socialism," and Trump's "socialism."
That's a cruel, mean perspective that would cast aside the great majority of Americans for the rich (Tuberville, Trump) and connected and, where Trump is concerned, the fawning.
Tuberville: "I am not a Common Core guy. I believe in regular math. We need to get back to teaching history."
Me: I would love to ask Coach Tubby, one-on-one, exactly what he thinks "Common Core" is. I'll guarantee you he can't explain more than he already has. "I believe in regular math?" There is no other math. It's math. Does he think there's a math where 1+1=3? There isn't one. There are a variety of ways to teach math, but there's only math, not a "fake" math or a "Republican" math or a "Democratic" math or, God forbid, a "Socialist" math.
And when Coach Tommy said, "We need to get back to teaching history," one wonders if he's ever been into a classroom. We know more than a few of his former players weren't in many classrooms, if reports are correct. But they always played the game under his uninspired coaching.
Of course schools teach history.
The history Coach T. is talking about is Donald Trump's "white" history, the one we've been teaching in our schools forever. Not real history; you know, the one where the United States was founded as a slave-holding nation, where Native Americans were massacred and starved by the hundreds of thousands, where white supremacy was codified within our laws, where any color but white was subjugated. That history. The history that is finally fading away, so we can really see where we've been as a nation—so we know where, as a nation, we need to go.
Tuberville: Tuberville said he supports following the Constitution and appointing a replacement for Associate Justice Ruth Bader Ginsburg, who died Friday.
Me: Well, of course he does. Tuberville doesn't have an independent thought in his body, and Donnie told him this is what he's supposed to think. The big question: How much will a Senator Tuberville be able to function as a member of a minority party in the Senate — with no Papa Trump in the White House to tell him what to do?
Both scenarios are real possibilities, if not likelihoods.
There is no question that Doug Jones is far more qualified than Tuberville. Jones can work across the aisle, which will be vitally important if Democrats take control of the Senate. Jones has his own thoughts, which sometimes go against the Democratic Party's wishes. Jones is independent, smart and represents Alabama well.
Tuberville is a failed football coach who lives in Florida. That's about it.