Mike Hubbard finally going to prison should mean something. It doesn't.
Mike Hubbard reported to the Lee County Sheriff's Office on Friday to begin serving his four-year prison sentence. 
Hubbard's new mugshot was plastered all over news sites on Friday evening, and those stories and screenshots made their way around social media all weekend. Those pics and stories, and the thoughts of the state's former most powerful lawmaker beginning a prison stint that will put him behind bars for more than 1,400 days, should send chills up the spines of current lawmakers. 
Those images of Hubbard should be the turning point in one of the nation's most politically corrupt states. The former House speaker and leader of the Republican Party being just another inmate should be a clear deterrent to the future lawbreakers among Alabama's lawmakers. 
But it won't be. 
I hate to be a downer, because this should be an occasion that we celebrate. No, not Hubbard going to prison — that's nothing to celebrate. We should celebrate the hard justice of what we did in this state — took a powerful, rich, white man who was misusing his public office for personal gain and we prosecuted that guy just like we would prosecute any other lawbreaker. 
The judge didn't give him any breaks. The prosecutors from the AG's office, which was led by another Republican, went after him hard. The jury held him accountable with a well-reasoned verdict.
That's meaningful. 
That sends a message. 
That cleans things up and makes your government honest. 
Unfortunately, everything that has happened since that jury verdict in Lee County over four years ago has undone everything that led to that verdict. 
And this is not just me saying this, it was someone from the team who helped prosecute Hubbard — one of the guys who took unending BS from ALGOP leadership, various moles all around the AG's office and shameless hacks within the Legislature. In fact, it's so bad that the person didn't want to be quoted directly, because it would only lead to more problems now. 
That's where we are. 
The prosecution of Mike Hubbard wasn't a lesson not to steal. It was a lesson in what the thieves needed to fix so they wouldn't get caught like Hubbard did.
"I wish it weren't true," the person said. "The people who would violate the laws, they know if someone is really watching. And now, who's watching?"
The answer, of course, is that no one is watching. 
The first act of the ALGOP in the post-Hubbard conviction world was to destroy the two things that led to his arrest: the Alabama Ethics Laws and the Special Prosecutions Division of the AG's office. 
They have been successful in both. 
The ethics laws have been gutted to the point that it is now legal to do half of what Hubbard did exactly the way he did it, and it's legal to do the other half if you can claim it was done in the interest of economic development. 
These changes were made for two reasons. The first was that lawmakers claimed innocent businessmen and lawmakers could be trapped by unclear ethics laws that could criminalize personal friendships. This is ludicrous and was easily avoided, as evidenced by the 95 percent of Alabama lawmakers who didn't violate the laws. 
The second was that economic development could be hampered by these special laws. Except other states also have these laws and not one economic development deal in the history of this state was hampered by the laws in any way. 
But Alabama voters were going to vote Republican regardless of what the crooks pushed through, so here we are with gutted ethics laws. 
The other step was to gut the SPD, which investigated and prosecuted Hubbard and his pals. 
Within a few weeks of current AG Steve Marshall being elected, the former head of that department, Matt Hart, was shown the door. Responsibilities have been shifted and new directives handed down. 
There will be no more major ethics investigations. And especially not of Republicans. 
Hell, a litany of charges against former Democratic state Sen. David Burkette was handed over to the AG's office. The Ethics Commission passed along at least three felony counts. 
Burkette resigned after being charged with a single misdemeanor. 
So, no, sorry, the end of Hubbard's long, slow walk to prison is nothing to celebrate. It won't be remembered for what it changed or the crime it stopped. 
Instead, it'll be another sad marker of yet another point at which we could have made a change, could have chosen the more righteous path, could have altered the way this state handles its business. 
But we just kept doing what we've always done.
The world will miss Bus Boycott minister Robert Graetz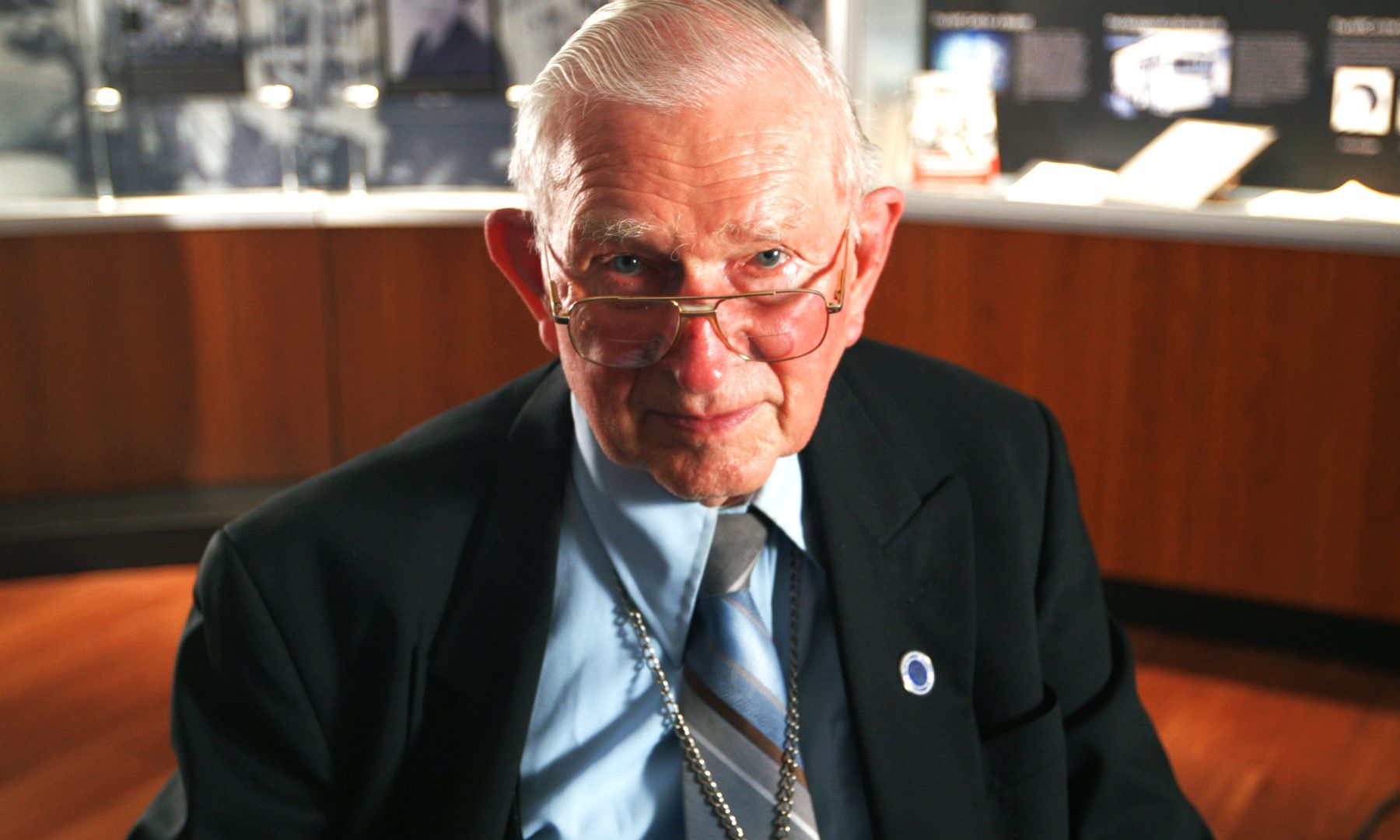 The bomb was meant to kill Rev. Robert Graetz and his family of five. The carload of KKK boys from Selma who tossed it into the Graetz's front yard that night in 1958, and then sped away, had every intention of killing all inside.
So intent were they that when that first bomb didn't explode — because the fuse had been knocked loose when it was hurled from the car — they came back and tossed a second bomb in hopes of detonating the first. 
The second, smaller bomb went off. The first never did. And Rev. Graetz and his family suffered only a horrific scare and several shattered windows. 
That was the penalty in Montgomery at the time for a white man and his wife lending aid to Black folks and their Bus Boycott. 
It didn't deter Rev. Graetz or shake his faith. 
Some 50 years later, he would seek out one of the KKK members in the car that night (they were caught by local police with a list of bombing targets in the car, but were acquitted by an all-white jury). Graetz wanted to meet the man, to talk about their past and to tell him that he forgave him. 
Because that's the kind of man Bob Graetz was. The absolute best. 
Rev. Robert Graetz passed away on Sunday. He was 92. 
I met Rev. Graetz and his wife, Jeannie, about 10 years ago. They were running the National Center for the Study of Civil Rights and African American Studies at Alabama State University. They might appear to be an odd choice for such a role — an older white couple in charge of a Civil Rights and African American studies center. 
But the Graetzes were never your typical white people. 
From the moment they stepped foot in Montgomery in 1955, they decided that they would be on the right side of history. Rev. Graetz was assigned — his first assignment out of seminary school — to the predominantly-black Trinity Lutheran Evangelical Church in Montgomery. One of the first people they met: Rosa Parks, who was Trinity's NAACP youth director. 
A few weeks after arriving, they were committed to the cause and were helping shuttle boycotters around the city, to and from work every day. Rev. Graetz was eventually named secretary in the then-controversial Montgomery Improvement Association, the group headed by Parks, Dr. Martin Luther King Jr., E.D. Nixon and attorney Fred Gray that planned and executed the Montgomery Bus Boycott. 
As a white man participating in the Boycott, Graetz drew more hatred from the white supremacists, and his family seemed to be in constant danger. Their home was bombed twice. They received constant death threats, including threats directed at their young children. Their car was tampered with on numerous occasions. 
The Graetzes never wavered. In fact, following the second bombing of their home, a bishop came to visit and "strongly suggested" that they accept an assignment being offered. 
During an interview for a 2015 profile for the Montgomery Advertiser, Rev. Graetz told me that, "We were fully aware of the risks and dangers. Just a short time before we came here in 1955, Emmett Till had been murdered. So, we knew what the climate was. There was an awareness that (the Boycott) was a very important activity that we were engaged in. As early as that very first mass meeting, there was a real sense that what was happening here was something that could change the world."
When they finally did leave, the Graetzes never stopped helping others and attacking injustices with kindness and decency. 
They worked with the impoverished in Appalachia. They have advocated for gay and transgender rights. Rev. Graetz even entered a true den of thieves and served more than a decade as a lobbyist in D.C. 
Throughout his life, though, no matter where he ministered, Rev. Graetz's mission was always the same: To instill an environment of acceptance and love. 
The Graetzes knew the importance of both, having bounced around the country, living in some of the poorest, most dangerous areas, often receiving wages that weren't much higher than the impoverished in the congregation. Raising seven kids in those circumstances required help from the village, and that sort of help only comes with love and acceptance. 
In Montgomery, and especially around the ASU campus, where the Graetzes have an apartment, Rev. Bob was beloved. Confined to a wheelchair for the last several years, you would often see Jeannie pushing Bob, both around their neighborhood and at events. Every trip went in stops and starts, as people, young and old, stopped them to chat and share a smile. 
Because that's who Robert Graetz was throughout his life — a man who brought a smile. When you spoke with him, you knew you were in the presence of one of those rare people who seem to radiate with kindness and decency. The sort of person who made you want to be nicer, to look for the goodness in others, to forgive, to help. He was the kind of man who would call up the racist who bombed his house to make amends. 
That's who Rev. Robert Graetz was. 
And the world will miss him.