Tropical Storm Sally likely to impact Alabama this week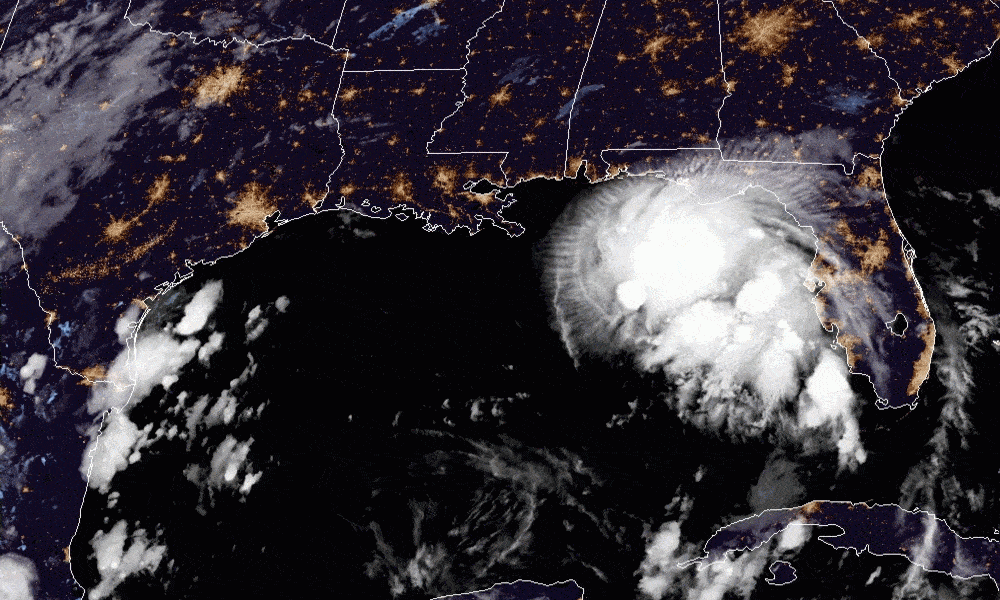 Tropical Storm Sally is currently southeast of Biloxi, Mississippi. While the eye of the storm is not expected to come ashore in Alabama, the storm is expected to impact Alabama's weather through this week.
As of 4 a.m. Monday morning, Tropical Storm Sally is about 175 miles southeast of Biloxi, Mississippi, with winds of 60 miles per hour. Sally is moving west-northwest at 9 mph. The National Hurricane Center is forecasting that Sally will become a category one hurricane later today. The NHC is forecasting that it will be near the mouth of the Mississippi River late tonight. From there, it is forecast to slow down and turns north, and moves into the Mississippi coast tomorrow afternoon.
The remnants of the storm are expected to turn and move east-northeast into Central Alabama on Wednesday night.
These storms can and do move in unexpected paths. The NHC's average forecast error at 48 hours is around 80 miles, so it still could come ashore even closer to Alabama than the current forecast path. The Alabama Gulf Coast is under a Hurricane Watch. A tropical storm warning is in effect from Morgan City, Louisiana, to the Mississippi-Alabama Border, including the city of New Orleans and Lake Pontchartrain.
Mobile Bay is under a Storm Surge Warning. The combination of a dangerous storm surge and the tide will cause normally dry areas near the coast to flood by rising waters moving inland from the shoreline. The current forecast is that the Alabama Gulf Coast, including Mobile Bay, could see a storm surge of four to six feet. The NHC is forecasting a storm surge of 7 to 11 feet from the mouth of the Mississippi to Ocean Springs, Mississippi, but dangerous storm surge, heavy rainfall and wind hazards will extend well away from the center.
The NHC is predicting sustained winds of 30 to 50 mph along the Alabama Gulf Coast Monday and Tuesday with gusts to 70 mph possible.
Sally is expected to be a slow-moving system as it approaches land. That slow speed means the storm could produce 8 to 16 inches of rainfall with isolated amounts of 24 inches over portions of the central Gulf Coast from the western Florida Panhandle to far southeast Louisiana through the middle of the week. Life-threatening local flash flooding is possible. This rainfall will likely lead to widespread minor to isolated major flooding on area rivers.
Sally is currently forecast to turn inland early on Wednesday. Portions of inland southeast Mississippi and Alabama could see six to twelve inches of rain, producing significant flash and urban flooding including widespread minor to moderate flooding on some rivers.
Much of Central and South Alabama is now under a flash flood watch.
Sally also brings a Tornado risk from this afternoon through Tuesday over coastal areas of the Florida Panhandle, Mississippi, Alabama and southeastern Louisiana.
ABC 33/40 Meteorologist James Spann is forecasting that the main impact for Central Alabama will be heavy rain. Four to 6 inches is likely over the western half of the state, with 2 to 4 inches likely over the eastern counties. The most widespread rain will come Wednesday and Thursday. Central Alabama could see winds of 15 to 25 mph on are Wednesday and into early Thursday with the possibility of an isolated tornado.
Baldwin, Escambia and Mobile residents impacted by Sally urged to apply for federal aid
FEMA has approved $11.1 million in housing grants to individuals and families through Sept. 28, according to the governor's office.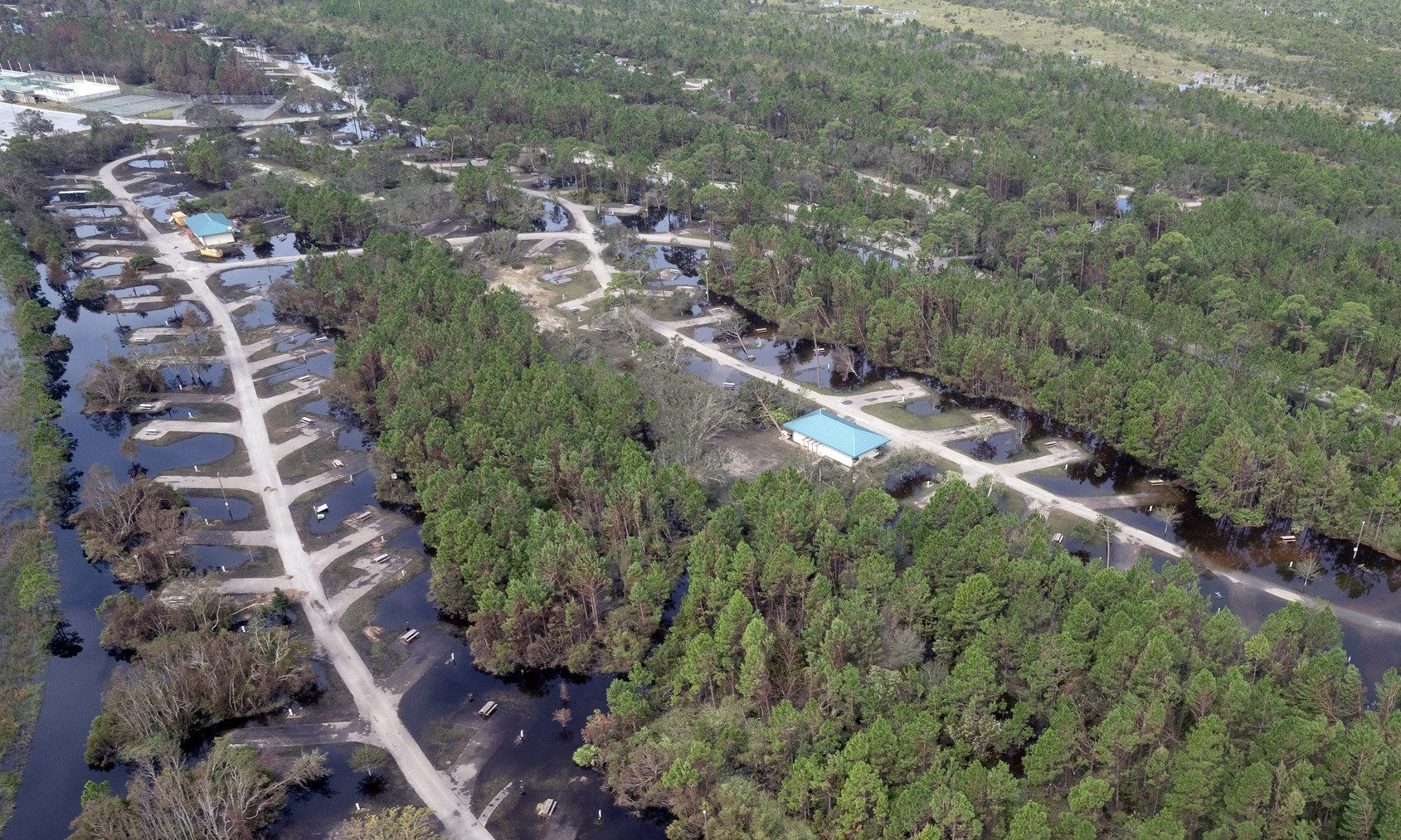 Gov. Kay Ivey on Monday announced more than $11 million in federal disaster aid has been approved for those impacted by Hurricane Sally in Baldwin, Escambia and Mobile counties.  
FEMA has approved $11.1 million in housing grants to individuals and families through Sept. 28, according to Ivey's office. 
"Hurricane Sally took a punch to our coastal areas, but thanks in part to the millions of dollars in federal assistance, the people of Alabama are moving along the road to recovery," Ivey said. "I remain grateful to President Trump, Administrator Gaynor and their teams for prioritizing the people of Alabama reeling from Hurricane Sally. We will get through this together; we have done it before, and we will do it again."
Federal grants to repair homes or for renting temporary housing made up $8.9 million of the FEMA funding. Grants for childcare, moving and storage, medical and dental comprised the remaining $2.1 million. 
The U.S. Small Business Administration has approved an additional $570,900 in disaster home repair loans for those impacted by Sally.
Ivey's office encourages homeowners and renters in Baldwin, Mobile and Escambia counties to apply to FEMA for federal disaster assistance as soon as possible. Residents of these three Alabama counties may also be eligible to receive assistance for uninsured and underinsured damage and losses resulting from the hurricane.
Residents in those three counties impacted by Hurricane Sally may register for FEMA disaster assistance online by visiting disasterassistance.gov or by calling 800-621-3362. Persons who are deaf, hard of hearing or have a speech disability and use a TTY may call 800-462-7585. Multi-lingual operators are available. The toll-free lines are open daily from 6 a.m. to midnight CST.
Those with a homeowner's insurance policy are encouraged to file an insurance claim before applying for federal assistance. 
Information that may be useful to have when you register include:
Address of the damaged primary dwelling where the damage occurred

Current mailing address

Current telephone number

Insurance information and description of disaster-caused damage and loss

Total household annual income

Names and birth dates of family members who live in the household

Name and Social Security number of co-applicant (if applicable)

Routing and account number for checking or savings account so FEMA may directly transfer disaster assistance funds
 For more information on Hurricane Say visit FEMA's website here.