Gov. Kay Ivey announces $87 million peanut shelling plant coming to Atmore
The facility is expected to ultimately employ 150 workers and attract other businesses to the area.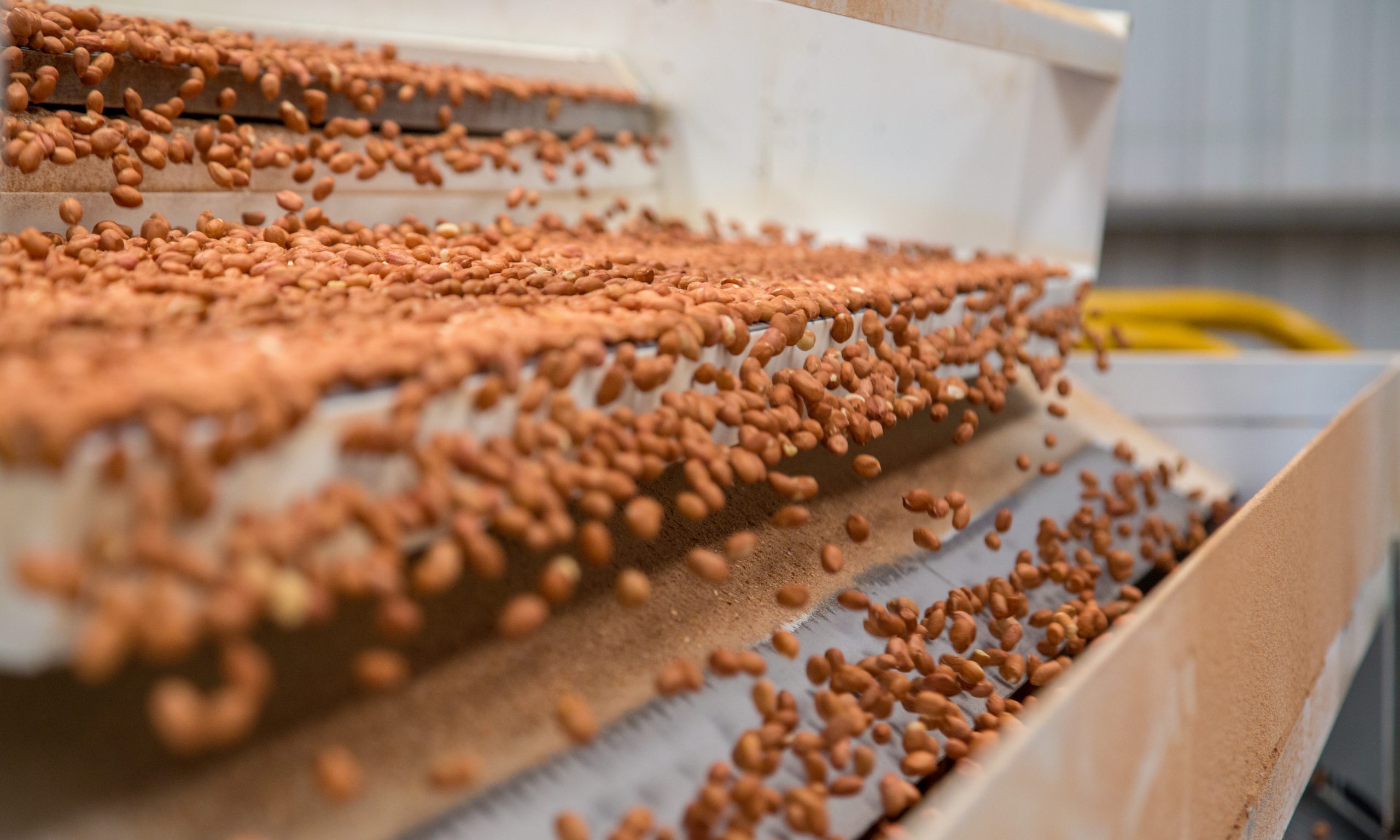 Gov. Kay Ivey on Tuesday announced that an $87 million peanut shelling plant is to come to the Atmore Industrial Park. The new plant is likely to produce more than a hundred jobs.

Coastal Growers LLC — owned by a cooperative of farmers, most of them from Alabama — plans to build the plant in Atmore, turning the Escambia County city into a hub for peanut shelling in southwest Alabama, according to a press release from Ivey's office. 
"The Coastal Growers facility in Atmore will become a vital resource for peanut farmers in Alabama and beyond by helping to make their operations more sustainable and profitable," Ivey said in a statement. "I look forward to seeing the impact that this project is going to have for our farmers and for the region."
Paul Turner, an attorney representing the company, said the average wage in the plant will be more than $17 per hour, and there will be temporary positions added during peak shelling times, according to the release. 
"We are excited to be able to announce this project today, to bring peanut shelling to south Alabama, and to bring economic benefit to the hard-working farmers of our state who so desperately need it," Turner said in a statement. 
"We also offer our sincere gratitude to Alabama Governor Kay Ivey, Atmore Mayor Jim Staff and everyone else who made this project possible and brought us to Atmore, including the Alabama Farmers Federation and the Alabama Peanut Producers Association, both of which were vital in the project's development," Turner continued.  
Jess Nicholas of Centerfire Economic, who serves as executive director of the Escambia County Industrial Development Authority, said he expects the facility to ultimately employ 150 workers and attract other businesses to the area, according to the release.
"Shelling operations tend to attract other businesses in this sector, and also spur development in infrastructure and other areas. We expect it to have a positive effect on the Port of Mobile as well," Nicholas said in a statement. "We worked hard to bring Coastal Growers here, and we're very thankful to Coastal Growers for picking us, and for Governor Ivey for supporting our efforts. We're on the map now as far as peanut production is concerned." 
Glenn Spivey, president of Dothan's Hollis & Spann Inc. and lead on construction of the plant, said it will take about one year to build the 400,000 square foot facility. 
Coastal Growers' Brad Smith and Joe Parker are two of the driving forces behind the project. Both said the Atmore location is the perfect site for the company. 
"The peanuts we have in this area are among the highest quality available, yet we really had no infrastructure for shelling in this area," said Parker, owner and general manager of Summerdale Peanut in Baldwin County.
"While we looked at other possibilities in other states, Atmore really did make the best sense for us in the end, and the state was strongly supportive of our efforts the entire time," Smith said. "They did a fantastic job of making us feel welcome in Escambia County."
Mark Kaiser, a Baldwin County farmer, said the new facility will allow farmers to capture more profit from their own crops, giving them more control over their own operations.
"This facility will be owned by the farmers that use it, and they'll keep those profits themselves," Kaiser said. "That's good for both the farmers and for the immediate area, because the money will just keep turning over locally."
Atmore Mayor Jim Staff in a statement welcomed the new plant, and said in addition to the new jobs, the facility will bring opportunity to the city. 
"It's what we're able to do for our farmers and their families who have lived here and worked here for generations. They've spent their money in Atmore, and they're an important part of our community," Staff said. 
Governor announces $200 million "Revive Plus" small business grant program
Revive Plus is the second wave of funding for organizations with 50 or fewer employees and will award grants of up to $20,000 for expenses.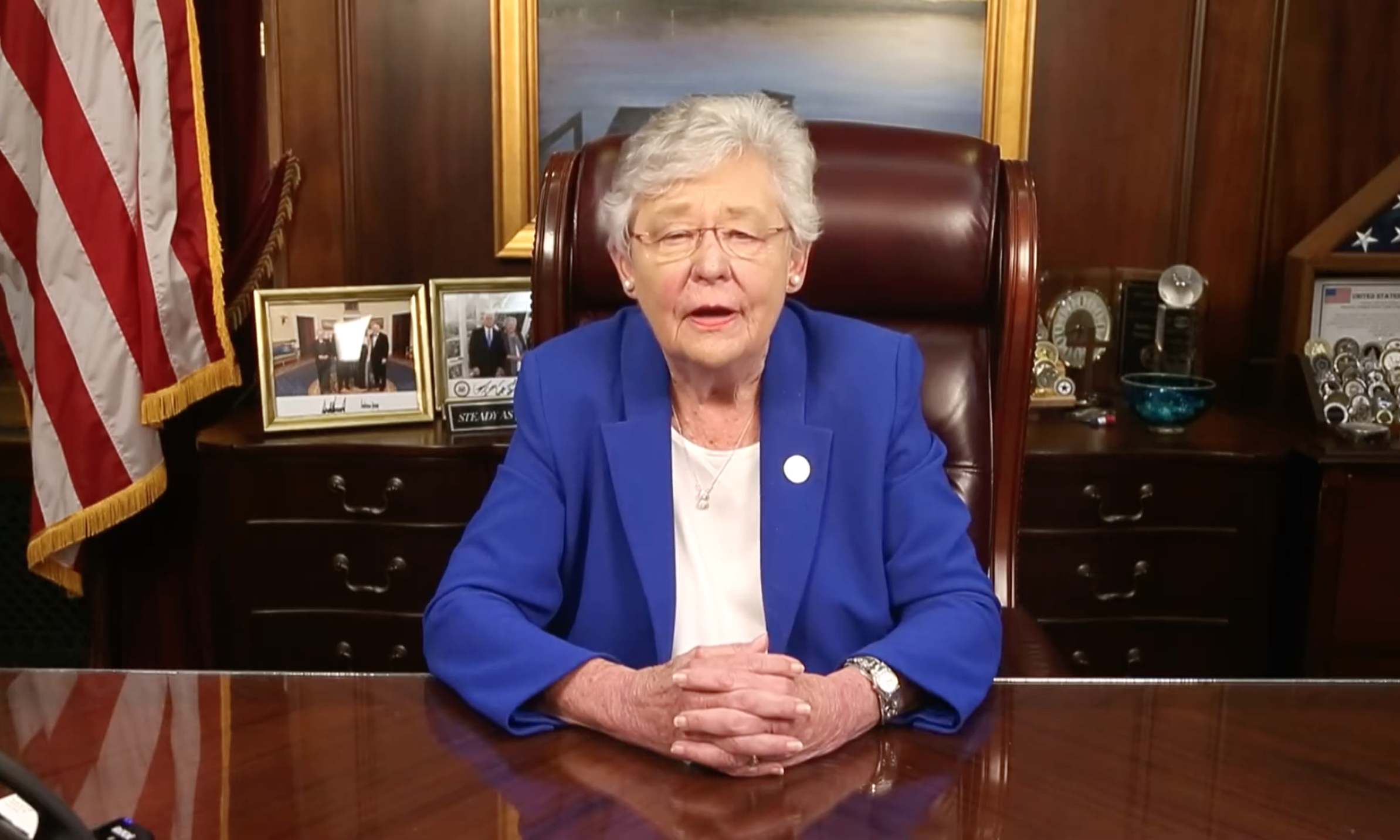 Gov. Kay Ivey on Wednesday announced Revive Plus, a $200 million grant program to support small businesses, non-profits and faith-based organizations in Alabama that have been impacted by COVID-19. Revive Plus is the second wave of funding for these organizations with 50 or fewer employees and will award grants of up to $20,000 for expenses they have incurred due to operational interruptions caused by the pandemic and related business closures.
"As the state has rolled out over $1 billion of the CARES Act monies to the individuals and businesses affected by COVID-19, it became evident the group most overwhelmingly hurt during the pandemic were the small 'mom and pop' shops," Ivey said. "A second round of assistance through Revive Plus will ensure that the small business owners who have borne the brunt of the downed economy can be made as whole as possible. As we head into the holiday season, my hope is that this will be welcome news for our businesses and help ease their burdens from what has been a very hard year."
Entities may receive up to $20,000 to reimburse qualifying expenses if they have not received federal assistance for the corresponding item they are claiming with the state of Alabama. The Revive Plus grant is in addition to any state of Alabama Coronavirus Relief Fund grant previously received, including the Revive Alabama Small Business, Non-Profit, Faith-Based, and Health Care Provider grants. There is no set cap on the number of entities that may be awarded a Revive Plus Grant. Grants will be awarded to qualifying applicants on a first-come, first-served basis until the funds are exhausted.
"The Revive Plus program is much needed in our small business economy," said Senate General Fund Chairman Greg Albritton, R-Atmore. "I commend Governor Ivey for taking this action, recapturing unspent dollars and using a proven program to bring economic relief to our small business owners."
Alabama received approximately $1.9 billion of CARES Act funding to respond to and mitigate the coronavirus pandemic. Alabama Act 2020-199 initially designated up to $300 million of the Coronavirus Relief Fund for individuals, businesses, non-profit and faith-based organizations directly impacted by the coronavirus pandemic. After the initial $100 million for small business that was reimbursed starting in July 2020, legislative leadership approved a second round of $200 million from allocations made to reimburse state government and from other grant programs that have ended with the full allocation unspent.
"This second round of funding for Alabama entities will provide much needed resources for our state's economy," said Senate Minority Leader Bobby Singleton, D-Greensboro. "I appreciate the governor and the Finance Department's work to ensure we utilize these funds to the benefit of our citizens."
Entities may access grant information and the grant application through the Coronavirus Relief Fund website. The application period for the Revive Plus Grant Program will open at noon, Nov. 23, 2020 and run through noon, Dec. 4, 2020.
"This is welcome news for small businesses, non-profits and faith-based organizations that are continuing to feel the adverse effects of the Covid-19 virus," said House General Fund Chairman Steve Clouse, R-Ozark. "Time is of the essence and I urge all qualified entities to apply as soon as possible beginning Monday, November 23rd."
A coalition of the Business Council of Alabama, the National Federation of Independent Business of Alabama (NFIB Alabama) and the Alabama Restaurant Association worked closely with the governor's office to revisit the grant program after the initial round of Revive Alabama reached the $100 million cap.
"Businesses throughout the state are working diligently to keep their employees and customers safe, all while ensuring commerce throughout Alabama continues to move," said Business Council of Alabama President and CEO Katie Britt. "Revive Plus will be essential in giving Alabama businesses access to the necessary and needed funding to keep their doors open and keep hard working Alabamians employed. Our broad coalition of businesses, associations and chambers commend Governor Ivey and her administration for putting these critical funds into the hands of businesses who need it most."
Qualifying entities must have been in business March 1, 2020, are currently in business and have a valid W-9 to apply for a Revive Plus Grant.