Alabama Republicans praise Trump for UAE-Bahrain-Israel peace deal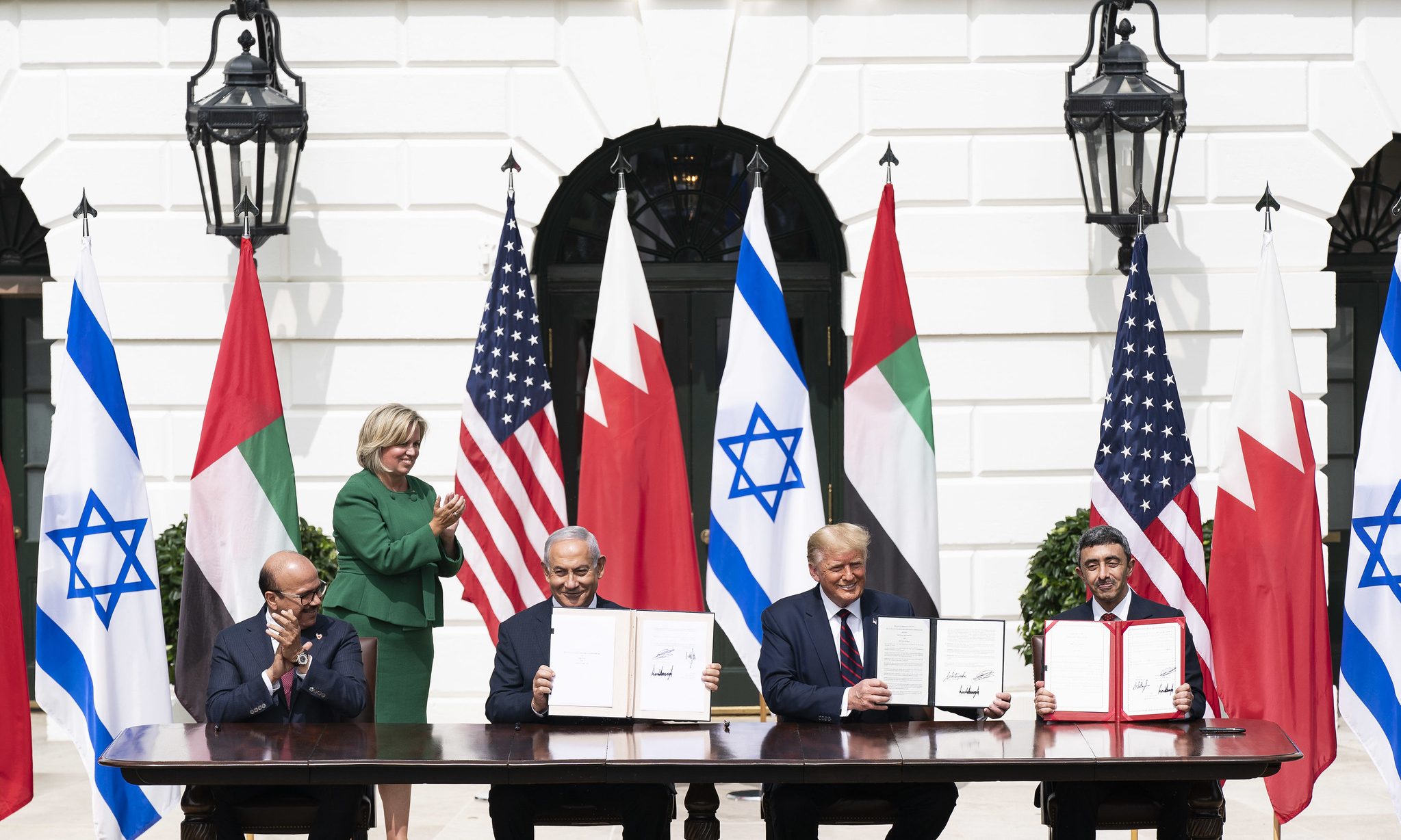 The governments of Bahrain and the United Arab Emirates were at the White House on Tuesday to sign historic peace accords with Israel. The Abraham Accords potentially could expand to other Arab countries and bring a lasting peace in the Middle East. Alabama Republicans praised President Donald Trump and Secretary of State Mike Pompeo for the historic diplomatic achievement.
Barry Moore, the Republican candidate in the Alabama's 2nd Congressional District, called the peace deal "a truly historic moment."
"The number of Arab nations that have normal relations with Israel has just doubled, and it's all because of the leadership of President Donald J. Trump," Moore said. "It's something we take for granted in other parts of the world, but in the Middle East it's nothing short of remarkable. The President's team worked hard on this for years, and I think we'll see more Arab states come around in the President's second term."
Egypt and Jordan were previously the two Arab countries with normalized relations with Israel.
"Congratulations to President Trump and all the parties to today's historic Abraham Accords!" said Congressman Mo Brooks, R-Alabama. "President Trump's leadership as a peacemaker should serve as an example to all world leaders. By normalizing relations today Israel, the United Arab Emirates, and Bahrain take a giant step toward peace in the region."
A member of Norway's parliament nominated Trump for a Nobel Peace Prize for his work for peace in the Middle East
"Just look at what this President has done for the region," Moore said. "He moved our embassy to Jerusalem. He's seen ISIS and the Islamic Caliphate destroyed. He's gone after bad actors in the region, and that's made these peace deals possible, I believe. If I were on the Nobel Peace Prize committee, today's signing would get President Trump my vote for the Prize."
Former State Rep. Perry Hooper Jr. — a Trump supporter, member of the Trump National Finance Victory Committee and member of the Alabama Republican Executive Committee — also praised the deal.
"The deal would not have been possible without the intervention and negotiation skills of the president," Hooper said. "The president has received a much-deserved nomination for the Nobel Peace Prize for his role in this treaty."
"The deal allows for the establishment of embassies in each other's countries and the beginning of political, economic and social cooperation," Hooper said.
Economic developer Dr. Nicole Jones is a member of the Birmingham Committee on Foreign Relations.
"President Trump presided over the signing of a Middle East peace accord between Israel, the United Arab Emirates, and Bahrain," Dr. Jones said. "This incredible accomplishment can fundamentally alter the geopolitical landscape within the region."
Trump hosted the event at the White House, where Israeli Prime Minister Benjamin Netanyahu signed the accords with Emirati Foreign Minister Sheikh Abdullah bin Zayed al Nahyan and Bahrain's Foreign Minister, Abdullatif al Zayani.
"This day is a pivot of history," Netanyahu said. "It heralds a new dawn of peace."
Zayani said that the signing of the Abraham Accords was, "A moment of hope and opportunity for all the peoples of the Middle East, and in particular for the millions in our younger generation. For too long, the Middle East has been set back by conflict and mistrust, causing untold destruction and thwarting generations of the potential of our best and brightest young people. Now, I am convinced that we have the opportunity to change that."
Nahyan said, "This peace accord, which is a historic achievement for the United States of America, the state of Israel, and the United Arab Emirates, will continue to have a positive impact, as we believe that its reverberations will be reflected on the entire region,"
"For thousands of years, the Jewish people have prayed for peace," Netanyahu said. "For decades, the Jewish state has prayed for peace. That is why today we are filled with such gratitude."
"As far as I'm concerned, this is just one more reason to re-elect the President," Moore said. "Joe Biden and Barack Obama had eight years of meaningless lines in the sand and empty words that did nothing to further the peace process. Donald Trump has given us today's real agreements in less than four."
Baldwin, Escambia and Mobile residents impacted by Sally urged to apply for federal aid
FEMA has approved $11.1 million in housing grants to individuals and families through Sept. 28, according to the governor's office.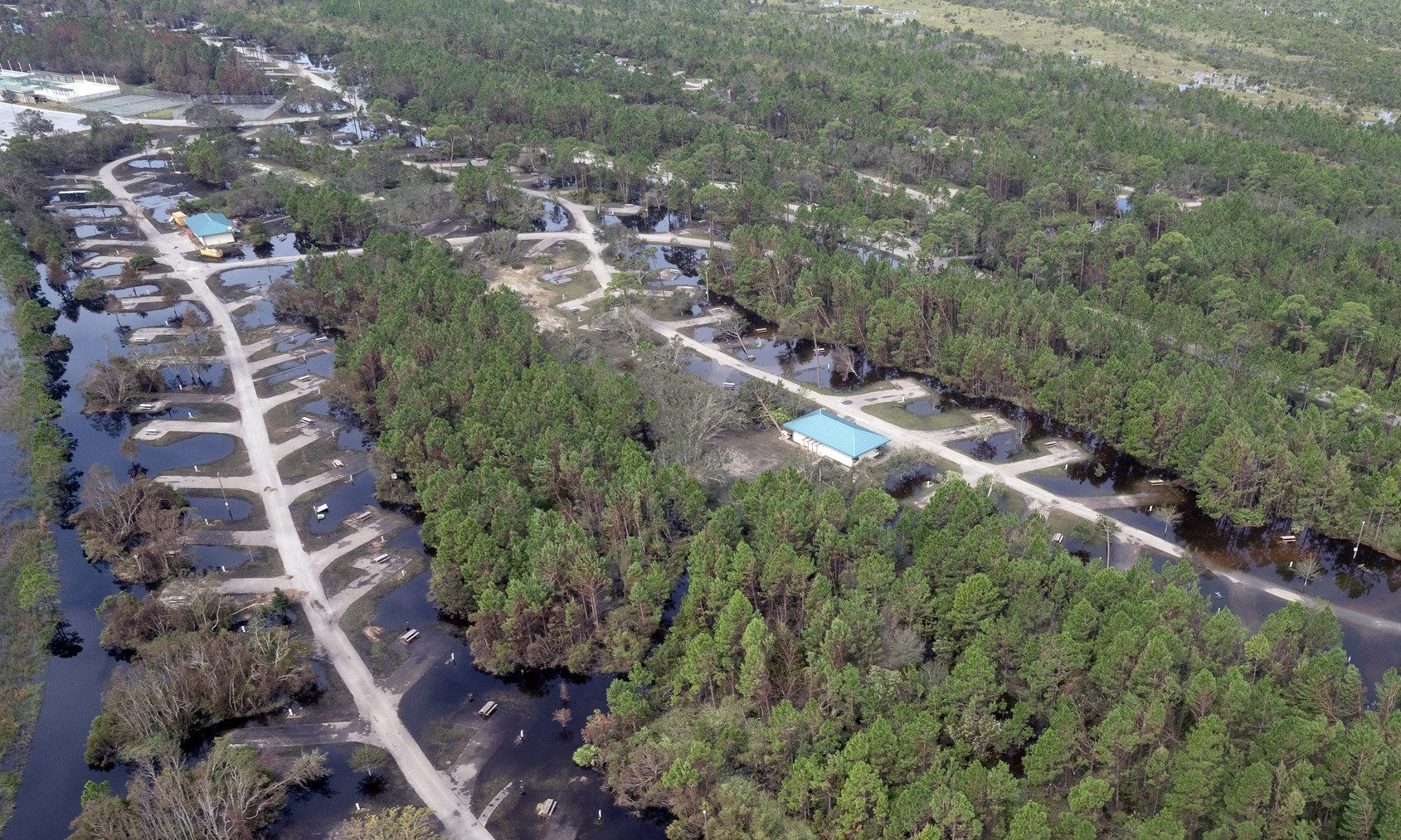 Gov. Kay Ivey on Monday announced more than $11 million in federal disaster aid has been approved for those impacted by Hurricane Sally in Baldwin, Escambia and Mobile counties.  
FEMA has approved $11.1 million in housing grants to individuals and families through Sept. 28, according to Ivey's office. 
"Hurricane Sally took a punch to our coastal areas, but thanks in part to the millions of dollars in federal assistance, the people of Alabama are moving along the road to recovery," Ivey said. "I remain grateful to President Trump, Administrator Gaynor and their teams for prioritizing the people of Alabama reeling from Hurricane Sally. We will get through this together; we have done it before, and we will do it again."
Federal grants to repair homes or for renting temporary housing made up $8.9 million of the FEMA funding. Grants for childcare, moving and storage, medical and dental comprised the remaining $2.1 million. 
The U.S. Small Business Administration has approved an additional $570,900 in disaster home repair loans for those impacted by Sally.
Ivey's office encourages homeowners and renters in Baldwin, Mobile and Escambia counties to apply to FEMA for federal disaster assistance as soon as possible. Residents of these three Alabama counties may also be eligible to receive assistance for uninsured and underinsured damage and losses resulting from the hurricane.
Residents in those three counties impacted by Hurricane Sally may register for FEMA disaster assistance online by visiting disasterassistance.gov or by calling 800-621-3362. Persons who are deaf, hard of hearing or have a speech disability and use a TTY may call 800-462-7585. Multi-lingual operators are available. The toll-free lines are open daily from 6 a.m. to midnight CST.
Those with a homeowner's insurance policy are encouraged to file an insurance claim before applying for federal assistance. 
Information that may be useful to have when you register include:
Address of the damaged primary dwelling where the damage occurred

Current mailing address

Current telephone number

Insurance information and description of disaster-caused damage and loss

Total household annual income

Names and birth dates of family members who live in the household

Name and Social Security number of co-applicant (if applicable)

Routing and account number for checking or savings account so FEMA may directly transfer disaster assistance funds
 For more information on Hurricane Say visit FEMA's website here.