Jones gets "F" rating from anti-abortion Susan B. Anthony List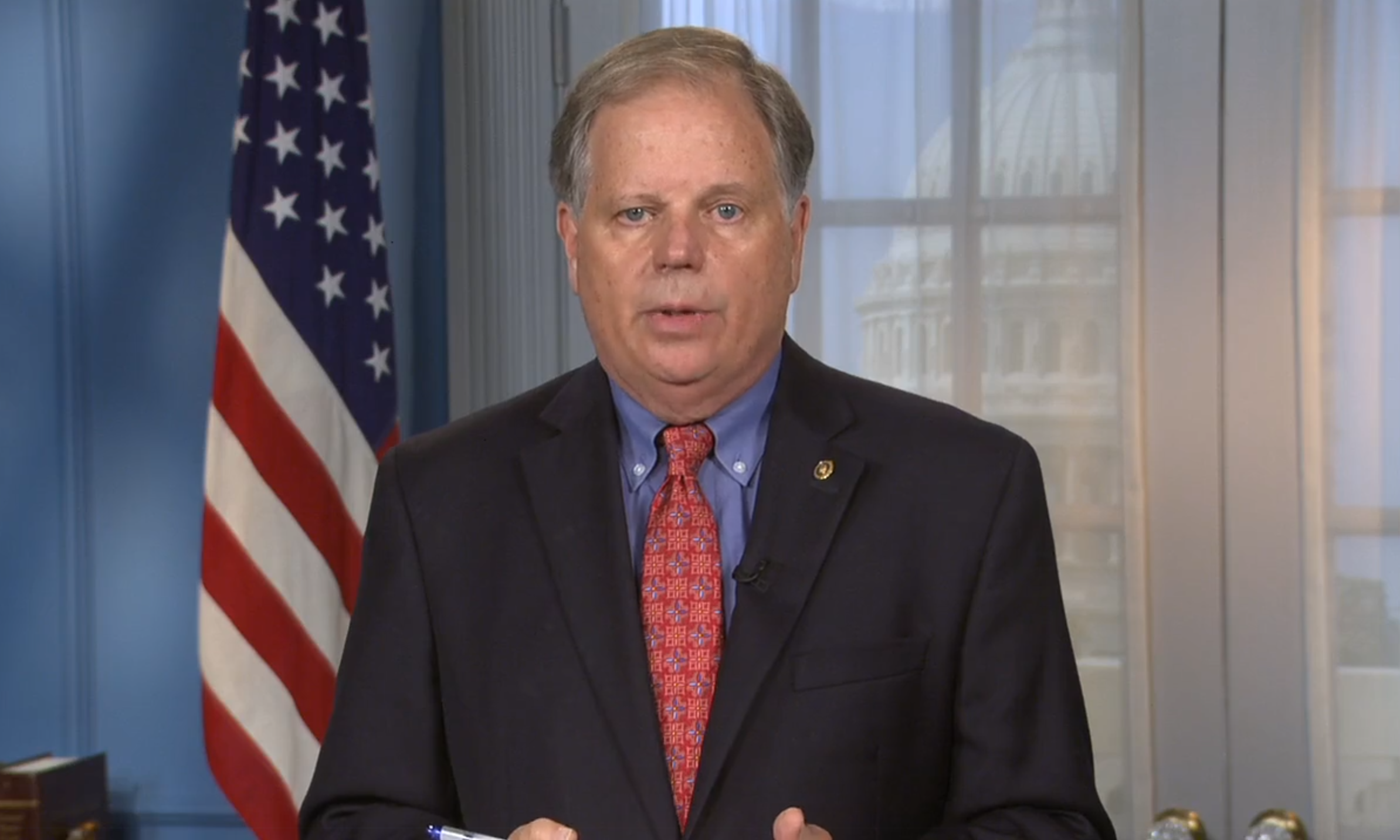 The National Republican Senatorial Committee is criticizing Sen. Doug Jones, D-Alabama, for receiving an "F" rating this week from the Susan B. Anthony List, an anti-abortion rights group that supports candidates who oppose abortion.
The organization gave Jones a failing grade because they said that Jones has voted against almost every "critical piece of pro-life legislation" offered in the Senate since he took office.
"Anti-Trump Democrat Doug Jones' pro-abortion record and opposition to pro-life legislation shows just how blatantly he disregards the values of Alabamians," said NRSC spokesperson Paige Lindgren. "Alabama deserves a Senator that is a vocal supporter of the pro-life movement and willing to stand up for their conservative values in Congress."
Lungren added that, "In February, Jones laughed when asked if he would support the Pain Capable Protection Act, a bill that would ban late-term abortions. He later voted NO on the same bill when it came to the Senate floor."
The Republican candidate challenging Jones, former Auburn coach Tommy Tuberville, has been endorsed by National Right to Life.
"National Right to Life is pleased to endorse Tommy Tuberville for election to the U.S. Senate," said National Right to Life President Carol Tobias. "Tommy Tuberville supports compassionate proposals to safeguard unborn children and their mothers from the pain of abortion."
The voters of Alabama in 2018 voted to outlaw abortions in the state in an amendment to the state constitution, and the state Legislature in 2019 essentially outlawed abortions. However, federal law and Supreme Court precedent make those measures unenforceable.
"Tommy Tuberville will work to ensure all innocent human life is protected and he is committed to strengthening a culture of life throughout the nation and in the U.S. Senate," said Tobias. "As a coach, Tommy Tuberville knows the hard work that goes into achieving victory and we look forward to working with him to win greater protections for the most vulnerable in our society."
Tuberville is a former Auburn University head football coach. He has coached the University of Mississippi, Texas Tech University and the University of Cincinnati.
Jones is a former U.S. attorney. He has had many years in private practice as an attorney. After law school, Jones was an aide to then-U.S. Sen. Howell Heflin, D-Alabama.
Jones defeated former Alabama Chief Justice Roy Moore in a December 2017 special election.
The Alabama Senate race is the closest-watched race in the state in the Nov. 3 general election.
Coalition of attorneys general file opposition to Alabama attempt to ban curbside voting
The AGs argue that Alabama's suggestion to the courts that curbside voting invites fraud is "unfounded."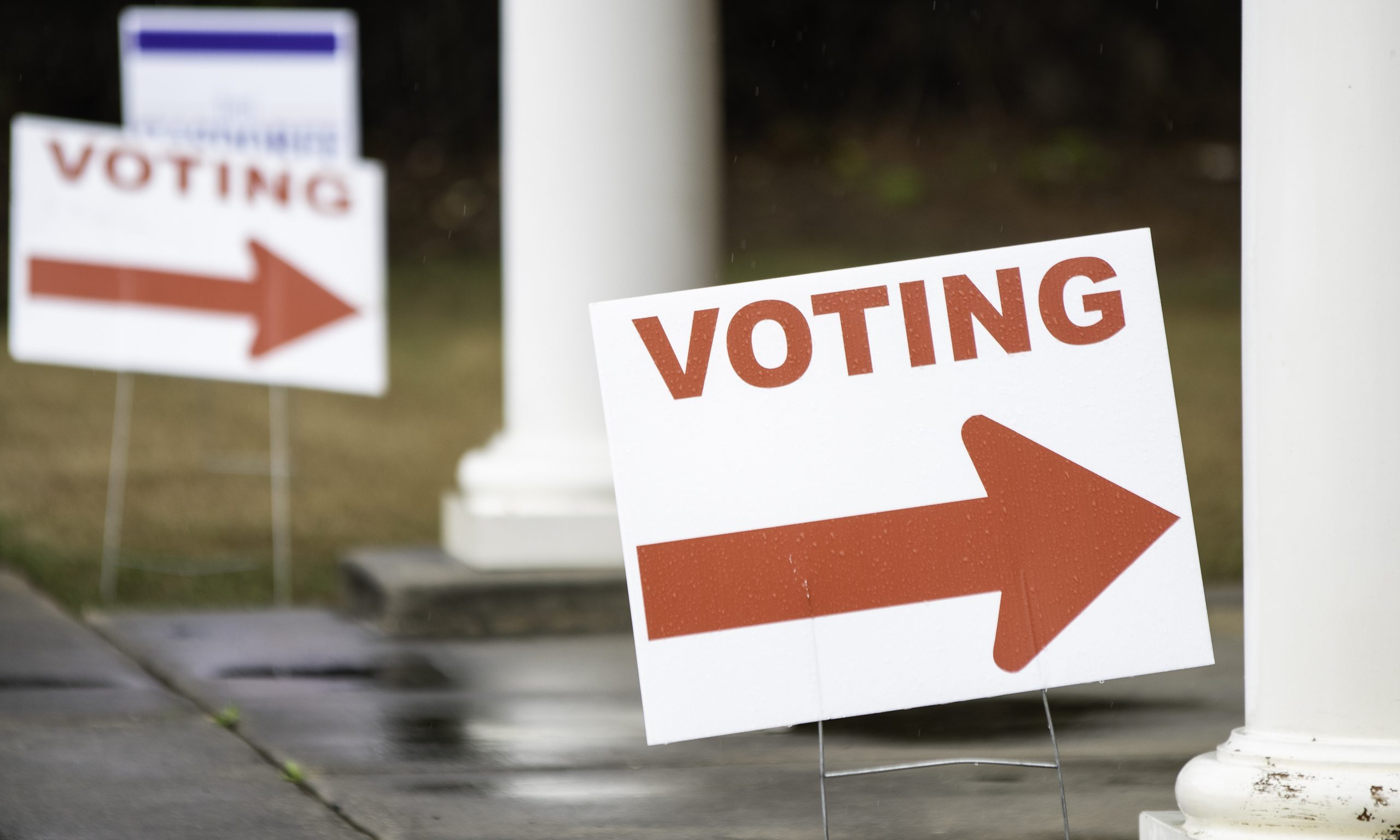 A coalition of 17 state attorneys general have filed an opposition to Alabama's attempt to get the U.S. Supreme Court to ban curbside voting. 
In a friend-of-the-court brief, led by District of Columbia Attorney General Karl Racine, the attorneys general argue to that curbside voting is safer for those at greatest risk from COVID-19, and that a ban on the practice would disproportionately impact the elderly, the disabled and Black Alabamians.
They also argue that Alabama's suggestion to the courts that curbside voting invites fraud is "unfounded." 
"The Presidential Advisory Commission on Election Integrity, established by President Trump following the 2016 election, 'uncovered no evidence to support claims of widespread voter fraud,'" the brief states, adding that there is no evidence that curbside voting in the many states that allow it invites fraud. 
"The practice is longstanding and widespread—as noted, more than half of states have historically offered curbside voting in some form," the brief continues. 
Alabama Attorney General Steve Marshall on Oct. 13 said the state will appeal to the U.S. Supreme Court a federal appeals court ruling allowing curbside voting in the Nov. 3 election. 
A panel of federal appeals court judges on Oct. 13 reversed parts of U.S. District Judge Abdul Kallon's Sept. 30 ordered ruling regarding absentee voting in the upcoming Nov. 3 elections, but the judges let the previous ruling allowing curbside voting to stand. 
The lawsuit, filed by the NAACP Legal Defense and Educational Fund, Southern Poverty Law Center, American Civil Liberties Union, ACLU of Alabama and Alabama Disabilities Advocacy Program, was brought on behalf of several Alabamians with underlying medical conditions. 
"Curbside voting is a longstanding, secure voting option that local jurisdictions have made available to protect the health of vulnerable voters, including elderly, disabled, and voters with underlying health issues," Racine said in a statement. "Curbside voting minimizes the risk to persons who are particularly susceptible to COVID-19, and local jurisdictions should be able to offer this common-sense accommodation to voters. State Attorneys General will keep fighting to ensure that voters can safely make their voices heard at the ballot box this November."
The brief filed by the coalition of state attorneys general comes as the number of COVID-19 hospitalizations across Alabama has been ticking upward.
Racine is joined in the brief by attorneys general from California, Connecticut, Delaware, Hawaii, Illinois, Maryland, Michigan, Minnesota, Nevada, New Mexico, New York, Oregon, Rhode Island, Vermont, Virginia and Washington.