SPLC's Margaret Huang receives civil rights award at Washington Film Festival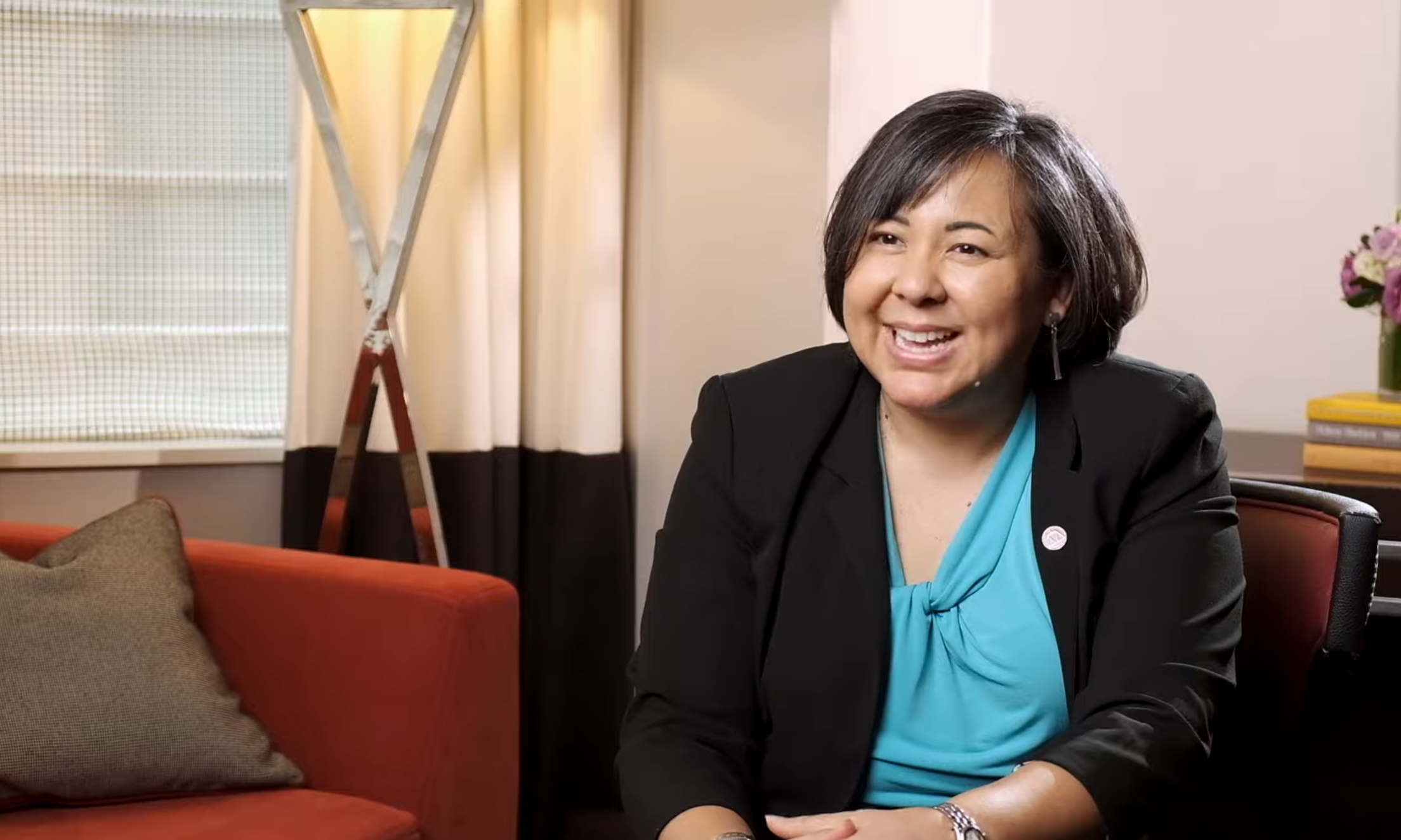 The March on Washington Film Festival this week awarded Southern Poverty Law Center President Margaret Huang an award for her work with the Montgomery-based foundation.
The festival honored Huang at its awards gala Monday night. In addition to Huang, the festival honored the late congressman and civil rights leader John Lewis, who died this summer. The Troy native organized the Selma to Montgomery voting rights march.
The gala also honored Congresswoman Maxine Waters, D-California, at its awards gala. The evening was hosted by The Washington Post's Jonathan Capehart, and presenters included MSNBC's Joy Reid, the RFK Center's Kerry Kennedy and Washington D.C. Mayor Muriel Bowser.
Margaret Huang has been an advocate for human rights and racial justice for 25 years. She is presently the president and chief executive officer of the Southern Poverty Law Center. Throughout her career, Huang has championed social justice and human dignity, advocating against discrimination and oppression in all of its forms.
Prior to her work with the SPLC, Margaret served as the executive director of Amnesty International USA, where she was responsible for leading campaigns to protect the human rights of migrants and refugees, torture survivors, gun violence victims, and activists and protestors across the globe.
Under her leadership, the organization developed a number of new initiatives on innovation and learning; inclusion, diversity, equity and accessibility; and monitoring and evaluation, while growing organizational financial resources by more than 50 percent over four years.
Huang has worked with members of Congress on legislation and has advocated before the United Nations human rights mechanisms as well as the Inter-American Commission on Human Rights. She has published articles and opinion pieces on human rights.
Huang is a Tennessee native. She previously served as the executive director of the Rights Working Group, which focused on protecting human rights and civil liberties of communities in the post-9/11 era. She also served as director of the U.S. program at Global Rights, program director of the Robert F. Kennedy Center for Human Rights, program manager at The Asia Foundation and committee staff for the U.S. Senate Foreign Relations Committee.
Huang has a master of international affairs from Columbia University and a bachelor of science in foreign service from Georgetown University.
Sunday night marked the opening night for the eighth annual March on Washington Film Festival. Each year, the festival uses film, music, dance and other media to lift the untold stories and unsung heroes of the civil rights movement.
Trump Truck and boat parades this weekend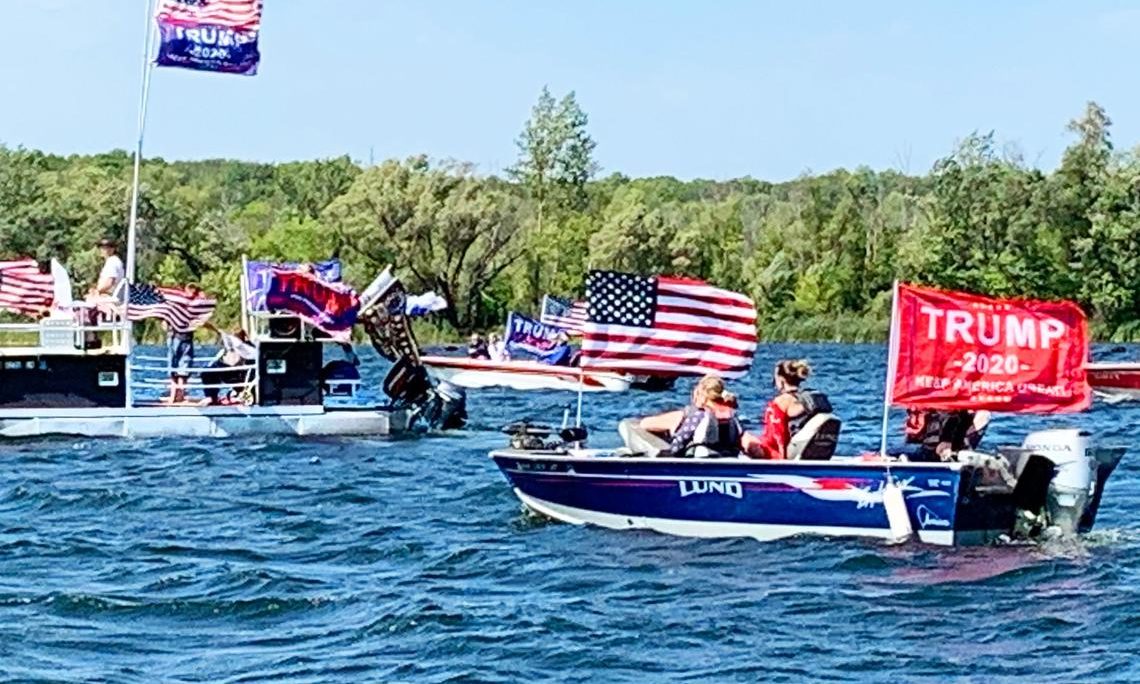 As Election Day draws near, Alabama Republicans are excited about promoting the re-election of Donald J. Trump as President and the election of Tommy Tuberville for U.S. Senate. This weekend two pro-President Trump events are happening in the state. There will be a truck parade from Ashland to Phenix City on Saturday sponsored by the Clay County Republican Party, while there will also be a boat parade on Wilson Lake in the Shoals sponsored by the Colbert County Republican Party on Sunday.
The pickup trucks will assemble at the Ashland Industrial Park in Clay County, 8240 Hwy 9, Ashland. There is a pre-departure rally at 10:00 a.m. central standard time. The trucks will depart at 11:00 a.m. and then proceed on a parade route that will take them into the bitterly contested swing state of Georgia. The Trump Pickup Parade will wind through east Alabama and West Georgia traveling through LaGrange and Columbus before concluding near the Alabama/Georgia line in Phenix City, 332 Woodland Drive, Phenix City at approximately 2:00 p.m. central time. Speakers will begin at 3:00. Trump flags will be on sale at the event.
The Phenix Motorsports Park will be hosting what sponsor hope could possibly the world's largest Pickup Tuck parade in U.S. history that is routing over 50 mile through Georgia in effort to "pickup" President Trump's numbers in GA.
A number dignitaries have been invited to address the Phenix City rally, including Coach Tuberville. Former State Sen. Shadrack McGill, Trump Victory Finance Committee member former State Rep. Perry O. Hooper Jr., and Paul Wellborn, the President and CEO of the largest Family owned Kitchen Cabinet manufacture in the USA are among the featured speakers who have committed to speak at the event.
Entertainment will be provided by: Charity Bowden, an up and coming country music singer who was the runner up on "The Voice". Charity will sing 'I am Proud to be an American' as well as songs from her Voice performances. The McGill Girls will also perform. The three beautiful and talented sisters will be singing patriotic songs in three part harmony. Geoff Carlisle, a professional DJ will be keeping the crowd pumped with music and entertainment.
Following the speakers and the entertainment there will Trump truck-vs- Joe Bidden truck races down the drag strip for the finale.
The Northwest Alabama boat parade will be on Sunday. The boats will gather at 2:00 p.m. near Turtle Point and then the flotilla will parade around the open waters of Wilson Lake til 3_00 p.m.. There will be a contest for best decorated Trump boats.
Trump supporters have held a number of large boat parades across the state to show their support for the re-election of Pres. Trump.
Boat parade sponsors say that this parade will be: pro-American, pro-law enforcement, pro-military.