Brooks supports DOJ decision to declare New York City an "anarchist jurisdiction"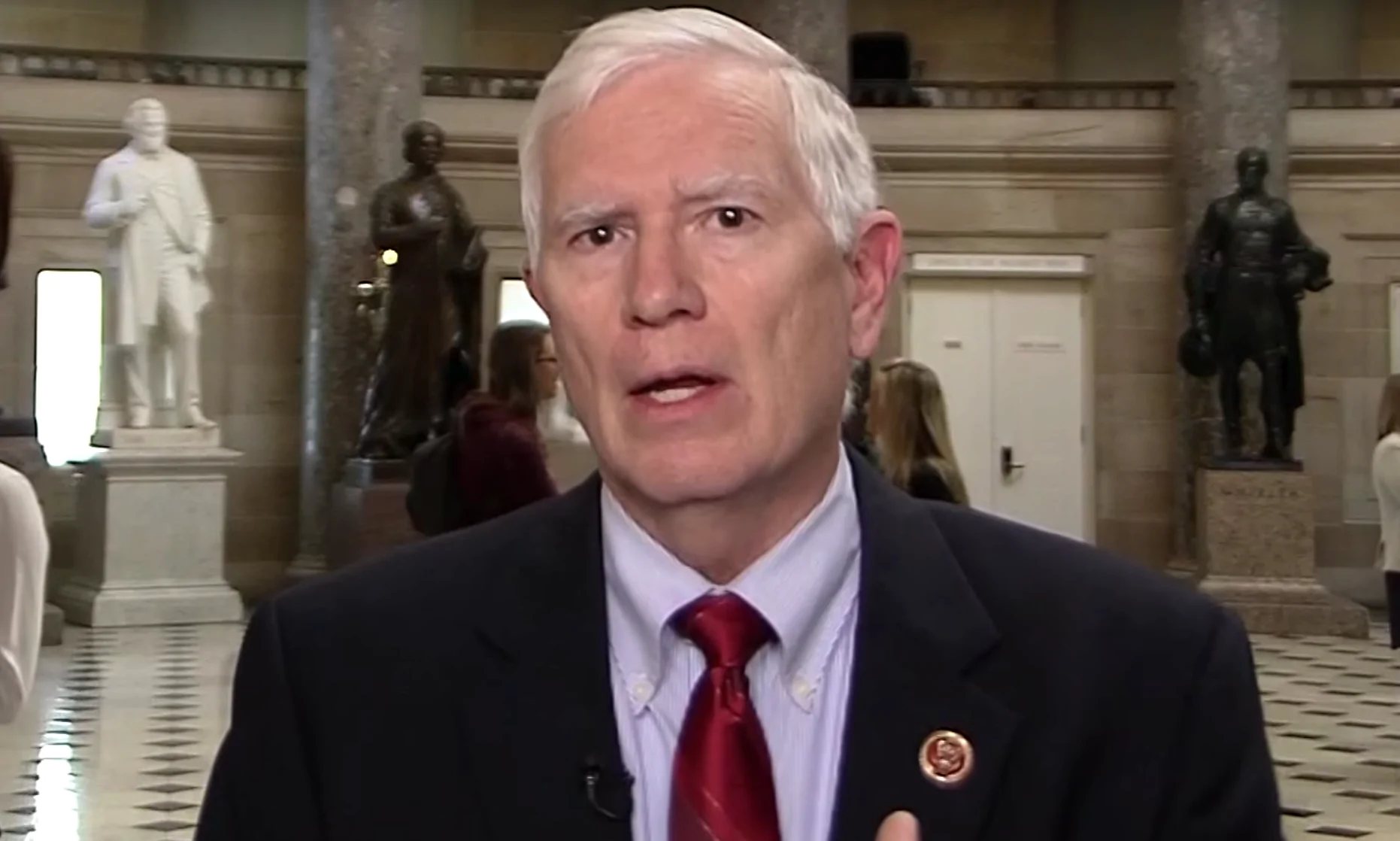 Congressman Mo Brooks, R-Alabama, on Tuesday said the New York City Mayor Bill de Blasio and other "socialist Democrat elected officials" have "utterly failed to maintain law and order." Brooks said that the lack of leadership has led the U.S. Department of Justice to declare New York City an "anarchist jurisdiction."
President Donald Trump issued a memo ordering financial retribution against cities that he views as having bowed to violent mobs and cut funding for their police departments. The declaration will purportedly allow the Trump administration to cut federal funding for the cities including New York, Portland and Seattle.
"Socialist Democrat elected officials running some of America's largest cities have utterly failed to maintain law & order — one of the most basic functions of government," Brooks said. "New York Governor Andrew Cuomo and New York City Mayor Bill DeBlasio have willfully allowed violent anarchists to rampage so badly that the U.S. Department of Justice has designated New York City as an 'Anarchist Jurisdiction.' Let Cuomo and DeBlasio's leadership failure be a warning to American voters everywhere. Placing feckless Socialist Democrats in charge is tantamount to turning your city over to violent anarchists."
There has been national attention on rising rates of shootings in a number of large cities.
"When state and local leaders impede their own law enforcement officers and agencies from doing their jobs, it endangers innocent citizens who deserve to be protected, including those who are trying to peacefully assemble and protest," Attorney General Bill Barr said in a statement Monday. "We cannot allow federal tax dollars to be wasted when the safety of the citizenry hangs in the balance."
"It is my hope that the cities identified by the Department of Justice today will reverse course and become serious about performing the basic function of government and start protecting their own citizens," Barr added.
White House budget director Russ Vought is set to issue guidance to federal agencies on withdrawing funds from the cities in less than two weeks. The DOJ said that the list of cities eligible for defunding will be updated periodically.
It is not yet clear what funds are likely to be cut. New York City gets roughly $7 billion in federal funding.
New York City Council passed a budget this summer that cut $1 billion from the New York Police Department's $6 billion annual budget amid protests against police brutality.
Brooks represents Alabama's 5th Congressional District and has no Democratic opponent in the Nov. 3 general election.
Congressman Mo Brooks says Speaker Pelosi is "unfit for office"
"Pelosi and Washington socialists are still trying to overthrow President Trump," Brooks said. The proposed law would not give Congress the power to "overthrow" a president.
Congressman Mo Brooks, R-Alabama, said that Speaker of the House Nancy Pelosi, D-California, was "unfit for office" after the speaker announced that House Democrats were introducing legislation that would create a commission that would give Congress the power to assess whether the president is capable of carrying out his or her duties.
"Pelosi and Washington socialists are still trying to overthrow President Trump," Brooks said. "Their first coup, impeachment, failed. Now, Pelosi is unconstitutionally attempting another coup. Pelosi is unfit for office. She should be removed as House speaker immediately. Her lawlessness is a serious threat to our republic."
The proposed law would not give Congress the power to "overthrow" a president. Instead, it would create a commission in line with the 25th Amendment to the United States Constitution, which provides Congress the authority to set out processes to determine whether the president is capable.
The amendment, ratified after President John F. Kennedy was assassinated, lays out the presidential line of succession, but it also says a vice president and a majority of the Cabinet can declare that a president is "unable to discharge the powers and duties of his office."
The same amendment gives Congress the power to appoint a group in place of the Cabinet to make the same declaration, though Congress has never outlined or created such a body and that part of the 25th Amendment has gone unused. The created commission would take over the power of the cabinet, and Congress would not be able alone to invoke the 25th Amendment.
The vice president would still need to sign on before the president could be declared incapable. The president could also declare himself capable and retake power unless the commission, vice president and two-thirds of both the House and Senate agreed he's unable.
The commission wouldn't have unilateral power.
President Donald Trump has recently recovered from COVID-19. Pelosi has suggested that the president is in an "altered state of mind" due to the treatments he is taking for the virus.
"The public needs to know the health condition of the President," Pelosi said. "When was his last negative test to make a judgement about the actions that we take after that. Come here tomorrow, we will be talking about the 25th Amendment."
Pelosi claimed on Friday that her legislation is not just about Trump.
"This is not about President Trump," Pelosi said. "He will face the judgement of the voters. But he shows the need for us to create a process for future presidents."
Trump responded on Twitter, "Crazy Nancy Pelosi is looking at the 25th Amendment in order to replace Joe Biden with Kamala Harris," Trump tweeted. "The Dems want that to happen fast because Sleepy Joe is out of it!!!"
The bill is sponsored by Rep. Jamie Raskin, D-Maryland.
"In times of chaos, we must hold fast to our Constitution," Raskin said. "The 25th amendment is all about the stability of the presidency and the continuity of the office."
Brooks represents Alabama's 5th Congressional District. He faces no Democratic challenger in the Nov. 3 general election.