Opinion | In Alabama, the past is prologue
Even after 200 years, Alabama's political approach hasn't changed much; the fundamentals established by its founders are still evident in everyday politics.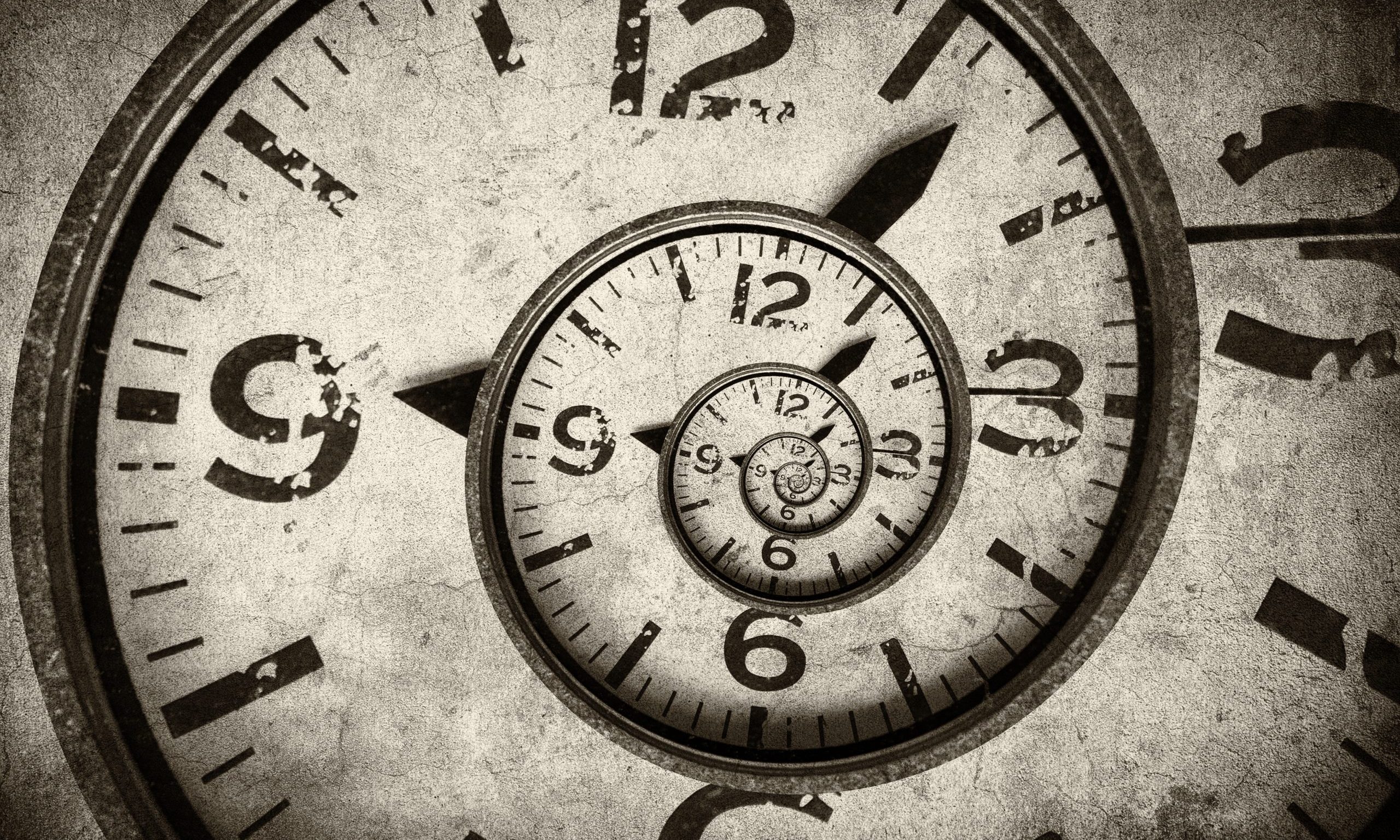 Like people, governments have pasts, and today's fortunes are either furthered or frustrated by the things that came before. It might be said that even history leaves DNA.
Understanding Alabama's past is essential to navigating its future because its government's origins determine that the past is prologue.
Even after 200 years, Alabama's political approach hasn't changed much; the fundamentals established by its founders are still evident in everyday politics.
Those who observe Alabama's governing process closely see the same structural problems impede progress year after year. Resistance to home rule and a regressive tax system are just two of the many roadblocks to a more prosperous state.
Some unresolved issues are due to a lack of leadership, but others are inherent within the state's original governing procedures. Even the state's architects' elitist attitude is still prevalent with near total power given to a Legislature dominated by one-party rule. The earlier settlers' prejudices are enshrined in every process of governing.
Failure to understand, acknowledge, and change the state's historical patterns hinders advancement, leaving the state nearly dead last in every metric of success. It doesn't have to be this way, but the cure is always met with fierce rejection because beyond admitting ingrained inequities, any change would upend 200 years of consolidated power.
When Republicans promised a new day in Alabama politics in 2010, some sincerely believed that change was possible. Still, after nearly a decade of Republican one-party rule, there isn't a substantial difference in governing practice.
It's not because good people haven't tried to make a difference; it's that there are systematic flaws that thwart reformers while rewarding the status quo.
A region's founders and its dominant settlers are the creators of what can be called a state's DNA. Alabama's government still reflects the make-up of its original colonizers.
Much of the Deep South was established by slave owners who intended to recreate a society based on the Caribbean colonies of Great Britain.
In his 2011 non-fiction work American Nations: A history of the eleven rival regional cultures of North America, Colin Woodard shows how Deep South states were "Marked by single-party rule, the domination of a single religious denomination, and the enshrinement of a racial caste system for most of its history." He also writes that these cultures supported regulation on personal behavior while opposing economic restraint.
Today, Alabama's governance framework and, to a lesser degree, its society is much like the Deep South characteristics Woodard describes.
One Party rule.
A dominant religion.
A racial caste system.
And a willingness to impose regulations on personal behavior while opposing almost every economic restrictions.
Woodward's findings mirror Alabama's state government.
Alabama's central governing power is based on a top-down fraternity where a privileged few hold the reins of authority with a whip hand ready to strike.
Even before statehood, Alabama was regulated by an upper class who built the territory's economy slave labor. The same class gained even more control after statehood.
"By the antebellum period, Alabama had evolved into a slave society, which…shaped much of the state's economy, politics, and culture," according to the Encyclopedia of Alabama.
Slaves accounted for more than 30 percent of Alabama's approximately 128,000 population when it was granted statehood in 1819. "When Alabama seceded from the Union in 1861, the state's 435,080 slaves made up 45 percent of the total population," writes Keith S. Hebert.
The state is currently home to approximately 4.9 million individuals. If 45 percent were slaves today, that would account for around 2.2 million people in bondage.
After the South lost the Civil War, Reconstruction ushered in an era where "a larger number of freed blacks entered the state's electorate and began voting for the antislavery Republican Party," according to Patrick R. Cotter, writing for the Encyclopedia of Alabama.
But the old establishment fought back and instituted the 1901 Constitution, which permanently ended any challenge to one-party rule and restored white supremacy in government.
A major feature of the new constitution was a poll tax and literacy tests and other measures to disenfranchise Black people and poor whites.
As Republicans reminded voters in the 2010 campaign cycle, Democrats controlled Alabama politics for 136 years. But these were not liberals; far from it. Alabama's old Democratic Party for generations was home to racists, not radicals.
It was only over time that the Democratic Party became the diverse collation it is today.
With Republicans holding every state constitutional office and the Legislature, the one-party rule continues as it has throughout the state's history; only the name has changed.
Looking back over the founding years of Alabama's history, barbarity is searing, and the atrocities unimaginable. Yet, the fact remains that these early framers thought nothing of enslaving Blacks or treating poor whites as little more than chattel. It shocks our modern sensibilities as it should. Still today, the state continues in a system of government steeped in framers' institutionalized prejudices.
Famously 19th-century British politician Lord Acton said, "Power tends to corrupt, and absolute power corrupts absolutely."
Alabama's fathers wanted a government that gave absolute power to the few at the expense of the many; that is as true now as it was then.
There is a path to a better government, but as Lord Acton also said, "Great men are almost always bad men."
History may not repeat itself, but politics does, and that is why Alabama's history is prologue for today.
Opinion | Prisons, justice reform and the art of the possible
Politics is bound by the art of what's possible. It is also true that those who never dare the impossible rarely achieve even the possible.
For years, prison reform advocates, media outlets and even a few public officials have called for new correctional facilities to address Alabama's dangerously overcrowded prisons.
Now that it's happening, some aren't happy with how Gov. Kay Ivey is addressing the problem.
Is the Ivey Administration's plan perfect? No. But building new facilities along with criminal justice reform — while all imperfect — is the last best hope to correct generations of cruel treatment, endangered correctional officers and corrupt practices.
German chancellor and statesman Otto von Bismarck said "Politics is the art of the possible, the attainable — the art of the next best," this is the state of a workable solution to Alabama's prison needs and criminal justice reform.
Yet, there is a concerted effort underway to stop the Ivey Administration from acquiring three new men's prisons under a build-lease agreement.
Some lawmakers want another crack at financing additional facilities through a bond issue, and others want more say in the process. Still, the fact is that Ivey's actions are the result of decades of legislative indifference and inaction to adequately address the appalling conditions at Alabama's correctional facilities.
Even some advocates are working against the prison plan and while their intentions may be good it seem to their hand wringing is almost as disingenuous as lawmakers whining.
What's worse are those who spread disinformation to discredit process.
Many good people have worked hard to bring about an end to the state's barbaric prison system and unfair justice, but lately it seems there is an outright movement to derail much needed change— simply because it's not enough. As the saying goes, "Don't let the perfect be the enemy of the good."
There have been so many false claims and sly manipulations of facts about the prison plan as to make even a hardened journalist want to cry "fake news."
But as for Ivey, frankly, my dears, I don't think she gives a damn.
Here's the hard truth. The Ivey Administration is building three new men's prisons, and nothing will stop it. The fact is that three prisons are not enough; the administration should move forward to build a new women's facility as soon as practicable.
Politics is bound by the art of what's possible. It is also true that those who never dare the impossible rarely achieve even the possible.
Failing to recognize when the once impossible is coming to fruition is a sad reality. Still, in politics, as in life, good things happen while most people are navel-gazing or complaining.
Having visited three state prisons, St. Clair, Elmore, and Tutwiler, I can say without a doubt, the conditions in those places are a living hell.
A report from the U.S. Department of Justice released in April 2019, found "reasonable cause to believe that Alabama fails to provide constitutionally adequate conditions and that prisoners experience serious harm, including deadly harm, as a result."
DOJ's investigation revealed that prisoners were susceptible to "an enormous breath" of sexual abuse and assault but other types of violence as well, including gruesome murder and beatings that went without intervention.
When the state incarcerates a criminal, it assumes custodial care for that individual. No matter how heinous the crime or foul the person, the state has an obligation to feed, clothe, house and provide essential human services for their care and welfare. Another element is often overlooked; when a person is committed to prison, they lose their freedom, not their humanity. Therefore, under the law, they cannot be subject to cruel and unusual punishment.
Building three new men's prisons is just the start; it must be accompanied by criminal justice reform.
"We are able to have a serious discussion about prison reform in Alabama because we have a governor who is serious about putting solutions into place," Ivey's press secretary Gina Maiola recently told APR. "Prison infrastructure is a key part of the equation, but criminal justice reform is also needed," Maiola said.
By executive order on July 18, 2019, Ivey established the Study Group on Criminal Justice Policy. The Study Group released its findings on Jan 31, 2020.
The Study Group entered its mission with one pressing question; "What policies and programs can the State of Alabama implement to ensure the long-term sustainability of our prison system without jeopardizing public safety?" according to Supernumerary Associate Supreme Court Justice Champ Lyons, Jr., who led the effort.
In a letter to Ivey on the Study Groups finding, Lyons wrote [T]he challenges facing our prison system are exceedingly complex—ranging from the elimination of contraband weapons and drugs to the recruitment, retention, and training of correctional staff to the size of the inmate population and to the physical condition of an aging and far-flung prison infrastructure." He further wrote, "But having thought through many of these issues with my Study Group colleagues, especially our legislative members, I can report to you that some meaningful answers to this question are not just possible; they are within our grasp."
Prisons without justice reform is a hollow victory, and the Ivey Administration is committed to bringing about reasonable reforms.
"Prison infrastructure is a key part of the equation," said Maiola, "but criminal justice reform is also needed."
The issues facing Alabama's prisons and criminal justice system are complex, and generations in the making; therefore, arriving at a universally acceptable solution is not imaginable for the moment if ever. But what once seemed impossible is soon to be realized.
No one gets everything they want, but it's a great step toward getting what is needed simply because it's possible.