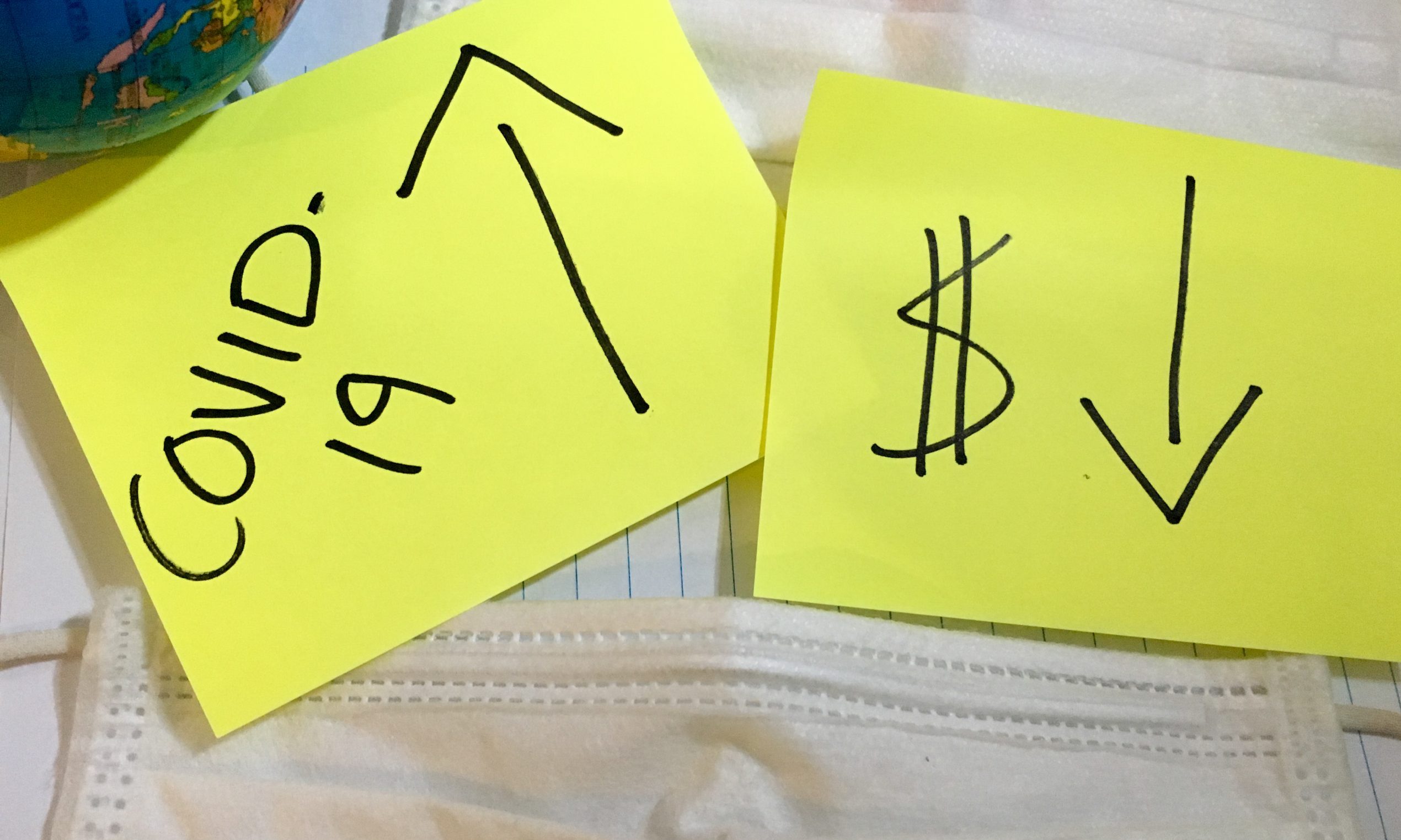 COVID crushed the state's tourism. The Alabama Tourism Department is trying to help
Coming off one of the strongest years on record in 2019, this year will likely go down as the absolute worst.
Last January, life was good at the Alabama Tourism Department. Lodging taxes were rolling in. Hotels and convention centers were booked solid. Museums around the state were experiencing record visitors. State parks were booming. And Alabama's beaches were hopping.
And then, poof, it all went away.
"For the first time in my nearly 20 years working in this department, everyone at the exact same time, all over the world, decided to stop going places," said Deputy Director Grey Brennan. "Usually, even in severe economic downturns, you'll have different segments of people or different industries more affected than others, so you'll always have someone to market to. Not with COVID. Overnight, it all just stopped."
Coming off one of the strongest years on record in 2019, this year will likely go down as the absolute worst. Lodging tax revenues are already down 37 percent, and they continue to fall, as big events, such as college football games and fall business conventions, are cancelled or go on without fans. All the while, longtime attractions around Alabama — businesses that have helped drive the tourism industry in the state for decades — are steadily closing their doors forever.
That doesn't just mean a closed business or an empty building. For Brennan and the staff at the Tourism Department, it's like losing a friend or business partner — someone they've helped and who's helped them.
"I know it sounds corny but a lot of these people are like family to us," Brennan said. "We've been working with them for years and years now. In some cases, you're talking multiple generations of a family. Watching them struggle and make the tough decision to close up for good — it's not an easy thing to watch."
To help stave off some of that devastation, the Tourism Department is launching a new campaign and encouraging businesses around Alabama to jump on board. That campaign is built around safety — highlighting the events and attractions that are safe and putting emphasis on how other tourism destinations are making things safe for visitors.
"Museums are being especially hard hit right now, so maybe a museum would highlight that it's allowing visitors on a scheduled basis and only so many people can be inside at one time," Brennan said. "Those sort of changes are what people expect now, because they're not coming otherwise. So we're encouraging everyone to look for those things that can enhance safety and put people at ease, and then promote those things.
"We all know that to survive in business, you have to adapt. This COVID crisis has forced everyone to adapt much more quickly than usual, and those who have adapted the best have seen the benefit of it. What we want businesses to do is adapt, but also tell people how you're adapting. Let them know what you've done to make things safe for them, why they should visit you. It matters more than ever."
To assist businesses around the state, the Tourism Department plans to highlight and promote COVID-friendly attractions in all 67 Alabama counties over the coming weeks and months. Many of those businesses will, of course, feature outdoor activities and events, because the steady business at outdoor attractions over the past six months has never been higher.
To that end, the Alabama Tourism Department has been ahead of the game. Going into 2020, before the seriousness and depth of the COVID crisis became clear, the department had planned to focus on the state's outdoor attractions, such as state parks and other recreational activities.
"The state is actually in the top 10 as far as revenue from outdoor destinations," Brennan said. "That's not to say we're up in revenue, we're just not down as much as other states, even some right around us. We have an abundance of outdoor attractions and destinations, and as the public started to tire of being locked down indoors, they began to seek those things out. That has helped us tremendously."
To keep that momentum, Brennan and the Tourism Department are encouraging businesses, particularly those with outdoor activities or venues, to self-promote. He said they shouldn't take for granted that people know what they have to offer or know that their business is safe, from a COVID standpoint.
The Tourism Department will help, if it can, he said. But the businesses themselves can make the biggest impact.
"Update those websites and Facebook pages, or create them if you don't have them," Brennan said. "We'll do our best to push people their way, but the majority of the people out there go directly to the businesses themselves when they're seeking out destinations for vacations or short trips. And those business owners will be better at promoting themselves, because they know what they have to offer and can sell it better than anyone. Make people feel safe and they will come."
Brennan said the Tourism Department is taking submissions through its website for attractions in each county.
Alabama's Black Belt lacks quality internet access, report finds
Twenty-two of 24 Black Belt counties are below the statewide average of 86 percent of the population who have access to high-speed internet, and two Black Belt Counties — Perry and Chocktaw — have no access at all. 
During an online video briefing Monday on a report about a lack of internet access in Alabama's Black Belt, University of Alabama student Brad Glover warned reporters that he could get kicked off the briefing at any moment. 
That's because he was talking during the video briefing by way of audio only, using his cell phone, as he does not have access to high-speed internet access at his Linden, Alabama, home in the Black Belt's Marengo County. 
The COVID-19 pandemic that sent students home to study online left many in the Black Belt and other rural parts of Alabama in the lurch, without access to the high-speed internet enjoyed by so many other Americans, according to the latest report in the University of Alabama's Education Policy Center's Black Belt 2020 series. 
The latest report, titled "Internet Access Disparities in Alabama & the Black Belt," found that 22 of 24 Black Belt counties, as defined by the Education Policy Center, are below the statewide average of 86 percent of the population who have access to high-speed internet, and two Black Belt Counties — Perry and Chocktaw — have no access at all. 
"It is still a terrible struggle for me to connect to get the things done that are required," said Glover, who interned with the Education Policy Center. 
Stephen Katsinas, director of the Education Policy Center, said that in the 1930s, nine of ten rural homes lacked the electric service that urban American homes, by that point, had for 40 years. 
"The Rural Electrification Act was passed to address this abject market failure," Katsinas said. "Today, as the COVID pandemic has shown, access to high-speed internet is as essential to rural Alabama as the REA was in the 1930s. Alabama must directly address the market failures that exist today to bring high-speech internet to every rural Alabamian, so that our rural workforce can access the lifelong learning skills they need, and our rural businesses can compete globally." 
The COVID-19 pandemic has also spotlighted the need to expand the growing area of telemedicine. 
Dr. Eric Wallace, medical director of Telehealth at UAB, told reporters during the briefing Monday that patients are largely doing telehealth from their homes, and explained that disparities in access to high-speed internet present a problem for them. 
"Since the COVID-19 pandemic began, UAB has done approximately 230,000 telehealth visits, and 60 percent of those were done by video," Wallace said. 
"Forty percent are audio only, and why is audio only? It's because we do not have broadband," Wallace said. "So it's not just broadband. It's broadband. It's tech literacy. Socioeconomics, to have a device in your home. It's all of that."
Wallace said that the coronavirus crisis has made clear that telemedicine is a "100 percent necessity" and that patient satisfaction studies make clear it's not going anywhere. 
The reasons for disparities in access to high-speed internet are myriad, explained Noel Keeney, one of the authors of the report and a graduate research assistant at the Education Policy Center. 
Keeney noted a study by BroadbandNow that estimates there are 154 internet providers in Alabama, but there are 226,000 Alabamians living in counties without a single provider, and 632,000 in counties with just a single provider. 
Even for those with access to internet providers, Keeney said that just approximately 44.4 percent of Alabamians have internet access at a cost of $60 monthly or below. 
"If we really care about our rural areas, we need to make an investment, and it needs to cut off that cost at a very low rate," Wallace said. 
Katsnias said there's a growing consensus on the part of Alabama's political leaders that access to high-speed internet is an important issue, noting that Gov. Kay Ivey in March 2018, signed into law the Alabama Broadband Accessibility Act, which has given internet access to nearly 100,000 Alabama students. 
"In March, Gov. Ivey awarded $9.5 million in broadband expansion grants, with a significant amount going to Black Belt communities," the report reads. "This was followed by $5.1 million in additional grants in May." 
"The State of Alabama also allocated $100 million in federal CARES Act-related dollars for "equipment and service for broadband, wireless hot spots, satellite, fixed wireless, DSL, and cellular-on-wheels to increase access for K-12 students undergoing distance learning," the report continues. 
An additional $100 million in CARES Act funds were made available to facilitate virtual learning across Alabama's K-12 schools, researchers wrote in the report, and another $72 million in federal aid went to the state's colleges and universities. 
Katsinas said however those federal funds are spent, the state still needs a long term plan for how to address the disparities in access to high-speed internet. 
"We need a long term plan and we need to do what we can do immediately," Katsinas said
Read more of the Education Policy Center's reports in the "Black Belt 2020" series here.