Opinion | Open letter to AG Steve Marshall and all district attorneys of Alabama
It is important to all sports fans and families that during this time of emergency that price gouging should not be tolerated.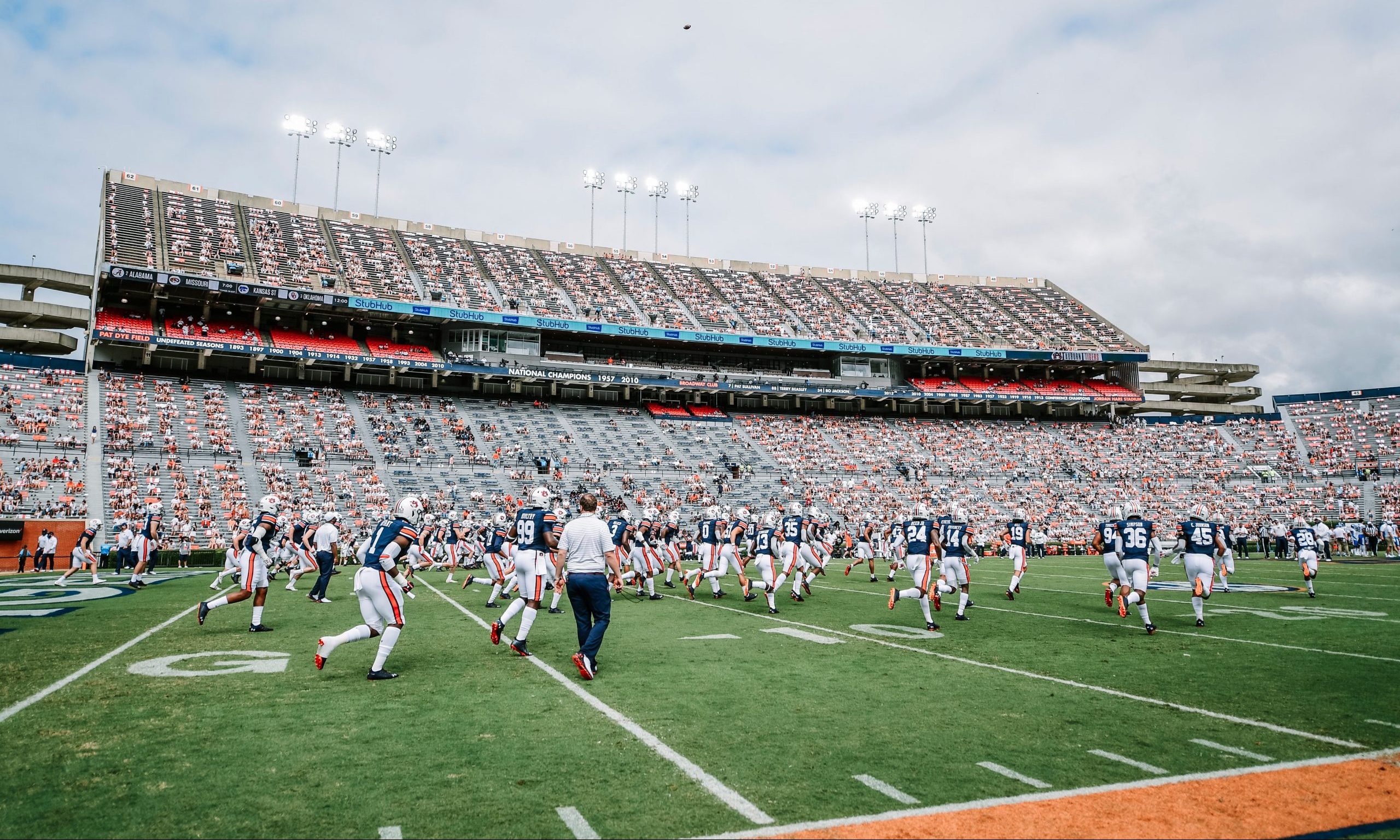 State of Alabama and/or federal agencies tasked with the enforcement of price gouging violations should review actions by those who seek to profit from sports ticket sales during a declared state of emergency.
On March 13, 2020, Gov. Kay Ivey declared a State of Alabama Public Health Emergency due to the novel coronavirus known as COVID-19. The state of emergency is still in effect and extended through Nov. 8, 2020. The law specifically prohibits the "unconscionable pricing" of items for sale or rent during state of emergency.
The University of Alabama, Auburn University, UAB and other colleges have placed emergency restrictions on sports tickets so that only 20 percent of the capacity of the stadium or venue can only be used. The select few patrons who are awarded tickets to Alabama, Auburn and UAB games will have a commodity that, if sold, could result in a higher price and excessive profits for the select few who receive and sell those tickets.
The Office of the Attorney General and the local district attorney's offices should be on guard for excessive prices charged for sports tickets. The price gouging laws of the State of Alabama are active and should be enforced. The law does not create a private cause of action. The attorney general and district attorneys are the only officials who can enforce the laws.
The attorney general's office sent a memo in March 2020 that stated:
"Alabamians should be on guard against those who would seek to prey upon them through price gouging of commodities and services for consumption or use as a direct result of the public health emergency," said Attorney General Steve Marshall. "Furthermore, those who seek to profit during this time of emergency through price gouging will be subject to the law."
Football season has just begun, and already the prices for the limited available tickets are escalating. A family not lucky enough to be awarded sports tickets must purchase the tickets in the open market and be subject to possible price gouging. Already we have seen prices as high as $1,000 and 3 to 4 times the face value during this public health crisis.
Alabama's price gouging laws should be enforced for sporting events with restricted ticket availability during the crisis.
The price gouging statute does not define what constitutes an unconscionable price. The law states that a price that is 25 percent or more above the average price charged in the same area within the last 30 days — unless the increase can be attributed to a reasonable cost in connection with the rental or sale of the commodity — is a prima facie case of unconscionable pricing.  Penalties are a fine up to $1,000 per violation.  Further, those that are determined to have willfully and continuously violated this law may be prohibited from doing business in Alabama. Each university assigns a ticket price for specific games each season, which should be in compliance with the current price gouging statue.  Recipients of those tickets should be cognizant of the Alabama price gouging laws.
Families and individuals should not be forced to pay high prices for tickets due to the limited supply of tickets.  During this difficult time, everyone has been affected by COVID-19. Sports tickets should be sold at normal prices instead of sky-high, price gouging prices. We, as legislators, are calling on the appropriate agencies to enforce our laws.
Alabamians who want to file an illegal price gouging report are encouraged to do so via the Alabama Attorney General's Consumer Interest Division web link at alabamaag.gov/consumercomplaint, or by calling 1-800-392-5658 to receive a form by mail to complete and return. You may also write the Alabama Attorney General's Office, 501 Washington Avenue, Montgomery, Alabama, 36130.
It is important to all sports fans and families that during this time of emergency that price gouging should not be tolerated.
Demand for tickets is high.  Supply of tickets is low.  Protection of the public should be a high priority. We ask you, our constituents, to report any suspected violations of price gouging.
Opinion | FEMA's Hurricane Sally response
So, how has FEMA performed in responding to Hurricane Sally? So far, pretty darn well.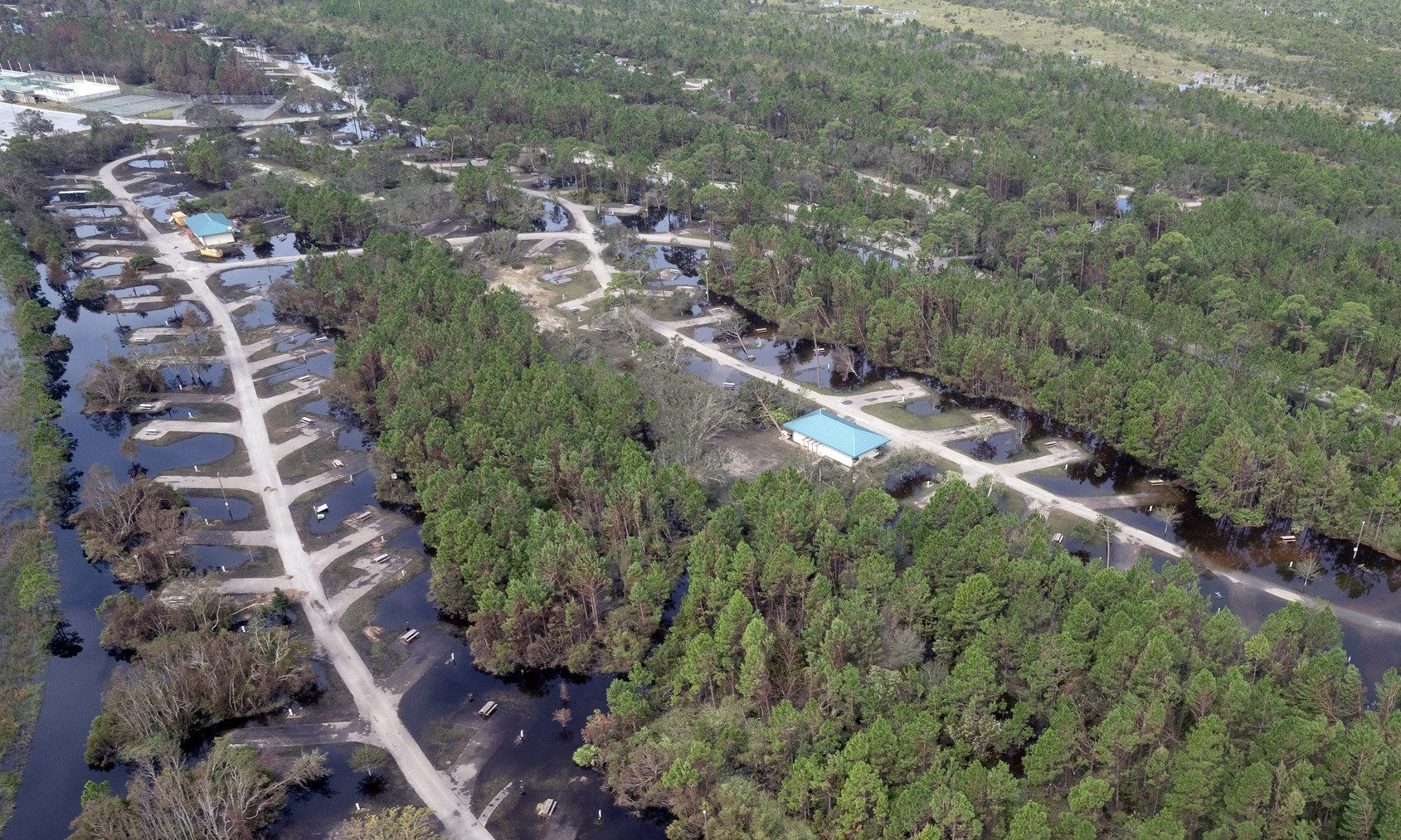 Most people in Alabama have heard of FEMA, the Federal Emergency Management Administration. Its name is a little misleading because emergencies by their nature aren't so much managed as responded to, often after the fact. You can't manage a tornado or an earthquake, for example, but you can and should respond to it.
Hurricanes are facts of life down here and nearly every part of our state, not just the coast, have been affected in some way by at least one. We can prepare for hurricanes and guard against the worst consequences and that starts with each of us as individuals, family members and citizens doing our part to be prepared to protect and take care of ourselves, family members and neighbors. Alabamians are actually pretty good at doing that.
But, there is also a role for governments at all levels. Local governments actually play the most important public role because they are closest to the people of their areas and have the first responders already employed and trained to take care of the needs of local residents during the period running up to, during, and in the immediate aftermath of the storm. State governments manage the preparations before the storm and provide the support local governments need afterward to do their jobs. The federal government supports the state and local efforts, which typically means providing the lion's share of the money needed, anywhere from 75 percent to 90 percent of the costs. So there's not one emergency management agency involved in responding to hurricanes but three, corresponding to each level of government.
The day before Hurricane Sally hit, I was individually briefed by the Director of the National Hurricane Center Ken Graham, FEMA Administrator Pete Gaynor and Coast Guard officials. That same day I went to the White House and made sure we had a good line of communication in case we needed help, which looked likely at the time. I have to say, the White House was immediately responsive and has continued to be so.
How has FEMA handled the federal response to Hurricane Sally? When the state of Alabama requested a pre-storm disaster declaration, which triggers federal financial support for preparations and response during the storm, FEMA and the White House gave the okay in just a few hours. On that day before when I spoke with the White House, I asked them to send FEMA Administrator Gaynor to my district as soon as possible once the storm cleared to see the damage and meet with local officials. He came three days after the storm and spent several hours touring the damage with me and meeting with local leaders. When the state of Alabama requested a post-storm declaration, triggering federal financial support for public and individual assistance, FEMA and the White House responded affirmatively in less than 48 hours – record time.
Public assistance is federal financial support for the costs to state and local governments as a result of a storm. This includes water bottles and meals ready to eat for locally requested points of distribution, debris removal and cleanup costs (think of the large tandem trucks picking up debris piled up on the right of way), as well as the costs to repair damage to public buildings and infrastructure like roads and bridges, and in the case of Sally damage to the Port of Mobile.
Individual assistance, as the label states, goes to individuals affected by the storm. Private assistance won't pay something you have insurance for, but it does pay for a variety of losses, particularly having to do with an individual's home. So far 60,000 Alabamans have applied for individual assistance and already FEMA has approved $42 million. If you haven't applied for individual assistance there's still time for you to do so online at DisasterAssistance.gov, or if you need help in applying call FEMA's Helpline at 1-800-621-3362. If you have applied for individual assistance and have been denied, appeal the decision because frequently the denial is simply because the applicant didn't include all the needed information.
Many people were flooded by Sally and over 3,000 of them have made claims to the National Flood Insurance Program. Over $16 million has already been paid out on those claims. The Small Business Administration has approved over a thousand home loans to people with storm losses, totaling over $40 million, and many more loan applications are still pending.
So, how has FEMA performed in responding to Hurricane Sally? So far, pretty darn well. I want to thank FEMA Administrator Gaynor for coming down here so quickly after the storm and for FEMA's quick and positive responses to all our requests. And I want to thank President Trump for his concern and quick response to Alabama's requests for disaster declarations. Hurricane Sally was a brutal experience for us in Alabama, but FEMA's response shows that government can do good things, helping people and communities when they really need it.