Mercedes begins Alabama production of the GLS 600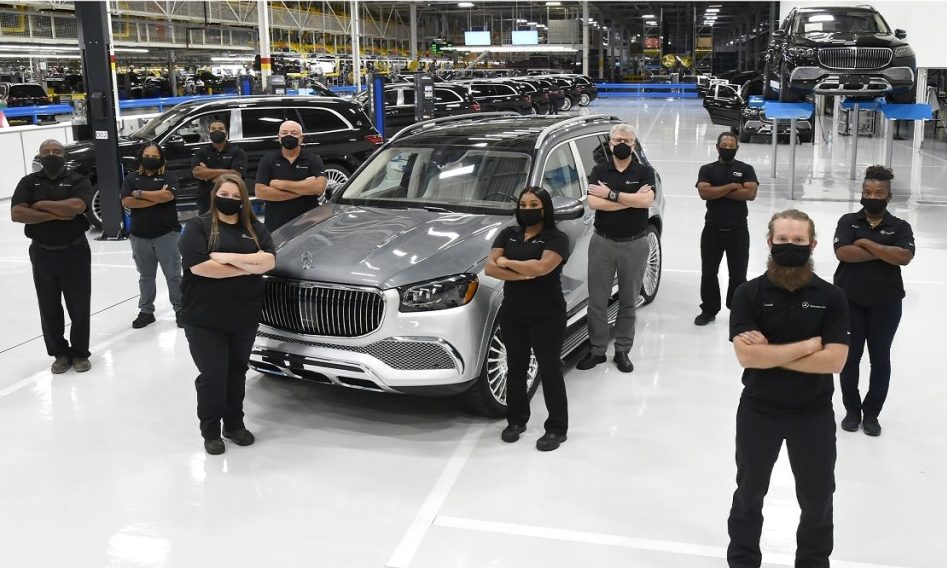 Workers at Alabama's Mercedes-Benz plant have produced a new model luxury SUV that the company calls the peak of SUV luxury. The first customer-ready Mercedes-Maybach GLS 600 built in Alabama rolled off the assembly line at the Mercedes-Benz U.S. International facility in Tuscaloosa County in late September.
Mercedes said that the GLS represents a new form of luxury in the SUV segment, as the Maybach badge is reserved for the highest-quality equipment and appointments.
The new SUV features a powerful V8 engine, advanced suspension systems for a smooth and comfortable ride, automatic and illuminated running boards, and electrically operated roller sun blinds on the rear side windows. The new luxury SUV even features temperature-controlled cup holders and a fragrance generator system.
"Its spacious interior with the highest-grade materials and extremely effective noise insulation creates a stylish, cocoon-like feel-good atmosphere," Mercedes said in a statement.
The starting price has been estimated to be $200,000,78 according to industry trade reports.
"For more than 20 years, Alabama's Mercedes-Benz workers have produced luxury vehicles for drivers worldwide, and their success speaks for itself," said Alabama Commerce Secretary Greg Canfield. "The company continues to place enormous trust in their skill and craftsmanship, and the Mercedes-Maybach GLS will be the latest in a long line of winners for the Alabama plant."
A dedicated MBUSI Mercedes-Maybach team produces the specific interior equipment and appointments by hand in a separate area.
"The team members, selected based on their skills and knowledge, were trained for this at the Mercedes-Maybach Manufaktur hand-finishing facility in Germany," Mercedes explained. "Two team members are responsible for the complete finishing of each car, which takes place away from the assembly process for the other SUV models. Before and after these stations, the Mercedes-Maybach GLS models are sent to Mercedes-Benz SUV production for final acceptance."
The Mercedes-Maybach specialists assume a high level of personal responsibility and identify strongly with the product.
"Particular attention is paid to the careful handling of the high-grade interior appointments with a high proportion of nappa leather and wood trim parts," Mercedes said. "The entire process, from the production of these parts by the highly specialized suppliers to assembly by the specially trained team members to final acceptance, is geared towards achieving a flawless result."
Economic developer Nicole Jones said, "Through collaborative efforts between the public and private sector, our state has positioned itself as a national and global leader the automotive industry. For decades, Mercedes-Benz has manufactured state-of-the-art vehicles in Alabama, and the Maybach certainly is a welcome addition to their impressive portfolio of accomplishments. We are thankful for Mercedes' partnership, innovation, and commitment to Alabama economic and workforce development."
Mercedes parent Daimler has invested more than $6 billion in the Alabama auto assembly plant, which has produced more than 3 million vehicles since 1997.
The product lineup includes the Mercedes GLS and GLE SUVs and GLE Coupe.
The company is also making a major investment in Alabama to produce electric vehicles and is building a battery assembly facility in Bibb County.
Governor declares state of emergency ahead of Tropical Storm Zeta
Zeta is currently a tropical storm over the Gulf of Mexico, but it is predicted to make landfall as a category one hurricane.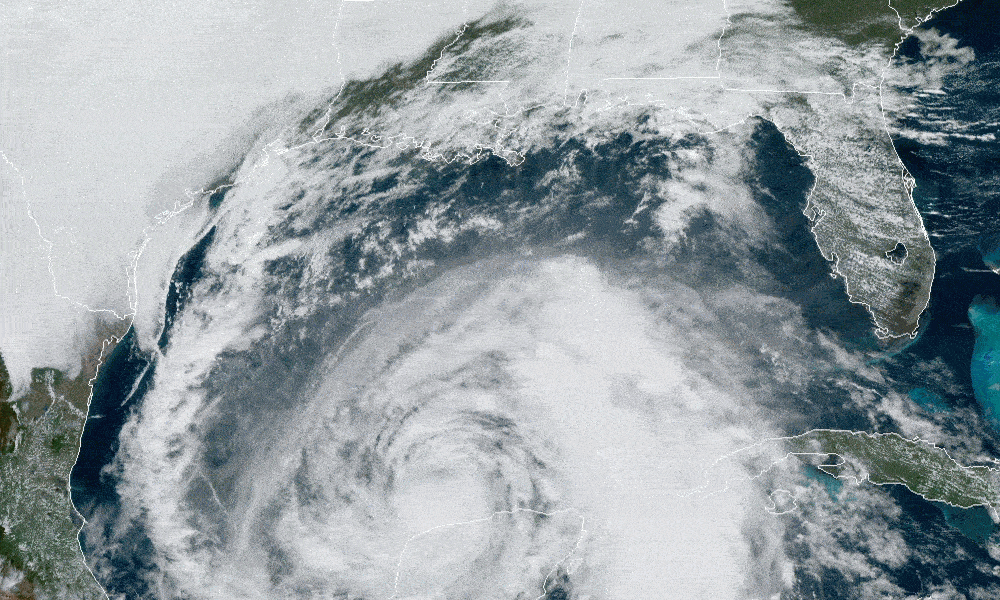 Alabama Gov. Kay Ivey on Tuesday issued a state of emergency as Tropical Storm Zeta approaches the Gulf Coast.
"Ahead of Tropical Storm Zeta's anticipated landfall Wednesday evening as a Category 1 hurricane, I am issuing a state of emergency effective today at 4:00 p.m.," Ivey said. "While this storm is not expected to have an impact as large as storms we've seen move through the Gulf earlier this year, we want to be in the best place possible to respond to anticipated rain, storm surge and mass power outage. I encourage everyone to remain weather aware and tuned in to their trusted news source as this storm could shift direction or change intensity. We continue to track the path of this storm and will stay in touch with the people of Alabama with any updates."
Zeta is currently a tropical storm over the Gulf of Mexico, but it is predicted to make landfall as a category one hurricane. The National Hurricane Center is predicting Zeta to make landfall in Mississippi on Wednesday and then proceed toward Alabama, but these storms can and do move.
A more easterly track could prove devastating to the Alabama Gulf Coast as was the case with Hurricane Sally, which shifted course in September, hitting Alabama, though Zeta is expected to be weaker than Sally at landfall.
The storm surge from the Mississippi-Alabama border to Dauphin Island is forecast to be 5 to 8 feet. Mobile Bay to the Alabama-Florida border is expected to have 3 to 5 feet of storm surge and from the border to Navarre, Florida, could experience 2 to 4 feet of storm surge.
Hurricane force winds are a possibility with this storm. Tropical force winds are expected to be an issue for Southern Mississippi and Alabama well inland. There is expected to be heavy rainfall across the state Wednesday night into Thursday morning.
The Baldwin County Emergency Management Agency announced that sandbags are available inside the county commission office at Robertsdale Central Annex (22251 Palmer Street) until 4:30 p.m. Tuesday and from 8 a.m. until 4:30 p.m. Wednesday or while they last.
Bring any help and shovels you will need. There is a limit of just 25 bags per person. Alabama's coastal counties are currently under a Tropical Storm Warning, a Storm Surge Warning for Mobile County and a High Rip Current and High Surf Warning.
Congressman Bradley Byrne said, "I just finished up briefings from Alabama EMA, FEMA, and the National Hurricane Center regarding #Zeta. We should not take this storm lightly and should start making preparations right away. After sundown Wednesday, I'd encourage everyone in Southwest Alabama to stay home and off the roads until sunrise Thursday. This storm will have impacts as far north as Montgomery, so those in Washington, Clarke, and Monroe counties will see tropical storm force winds and heavy rain. I'd encourage everyone to charge their phones and other necessary electronics. If you have an emergency during the storm, call 911 and do not try to drive."
Coastal Alabama is still in the process of recovering from Hurricane Sally which hit the state on Sept. 15.