USDA awards $3 million in grants for Alabama distance learning, telemedicine infrastructure
Alabama has been awarded six projects through the Distance Learning and Telemedicine grant program.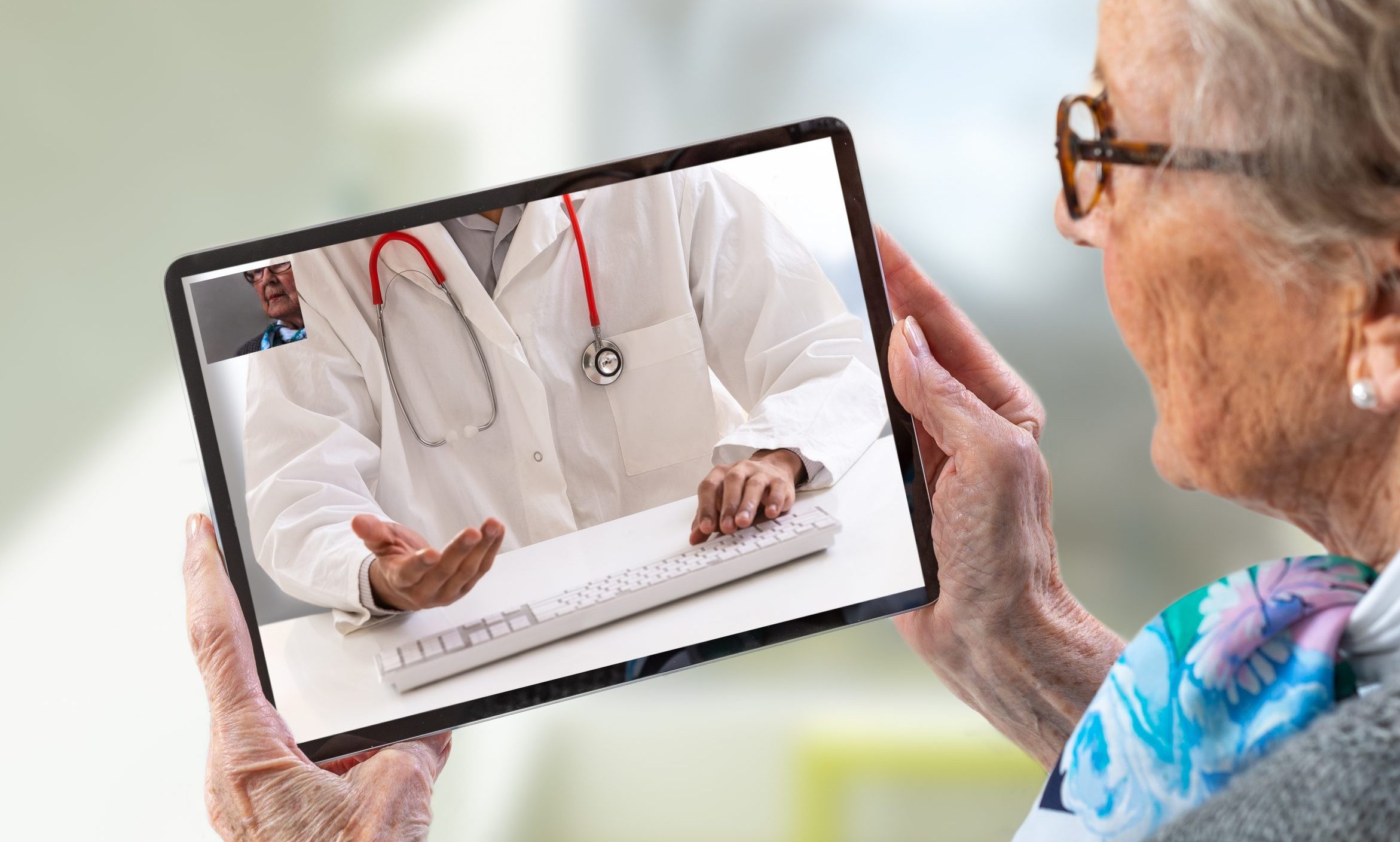 U.S. Secretary of Agriculture Sonny Perdue this week announced that the USDA is investing $72 million in grants to help rural residents gain access to health care and educational opportunities.
These investments, the department says, will benefit more than 12 million rural residents across the country.
Perdue said Wednesday that the COVID-19 pandemic has highlighted the need for expanded broadband as many employees are working from home and need reliable internet service.
Improved Internet services will also impact health care through telemedicine.
"The need for rural broadband has never been more apparent than it is right now as our nation manages the coronavirus emergency," Perdue said. "Access to telehealth services, remote learning for school children and remote business operations all require access to broadband. I am so proud of our rural communities who have been working day in and day out, just like they always do, producing the food and fiber America depends on."
Alabama has been awarded six projects through the Distance Learning and Telemedicine grant program.
"I look at investing in broadband as a critical priority, especially in today's environment," said USDA Rural Development State Director for Alabama Chris Beeker. "Having access to broadband is vital and no longer a luxury, but rather a fundamental need of rural Alabamians because it creates opportunities for the development of the economy, health care centers and educational institutions that wouldn't otherwise be available."
The USDA's Distance Learning and Telemedicine grant program helps health care and education institutions buy the equipment and software necessary to deploy distance-learning and telemedicine services to rural residents.
The Clay County School District will use a $304,801 distance learning grant to establish a distance learning network connecting the Clay County Hospital and Clay County Board of Education.
Clay County Schools will utilize this project to bolster STEM programs through the addition of distance learning Advanced Placement and Dual Enrollment courses.
Clay County Hospital will use this partnership to connect to teletherapy providers for mental health and drug counseling services, thereby increasing the culpability of school district, hospital and community.
This project will raise the educational outcomes for all students providing much necessary STEM course offerings in the project sites and stimulate growth in the project community by increasing practitioner involvement in all areas of STEM education and health services, including real-world connections to our current curricula and the opportunity to integrate tele-education in areas not currently served through our health services programs.
The Central North Alabama Health Services will use a $173,818 telemedicine grant to help deliver an interactive digital audio-visual communication platform across five health centers in northern Alabama.
Distance learning will be focused on a health and wellness curriculum including concentrations in nursing assistant and opiate substance treatment and counseling. Equipment will include interactive telehealth carts that feature video codec, display, audio system and camera installed on a rolling base that contains an external battery; some will contain peripheral examination equipment. A large conference monitor will also be placed at all sites for group conferencing.
The Dale County Board of Education will use a $716,114 distance learning grant to allow the Dale County Board of Education to launch a new Distance Learning project that will serve seven schools, a career and technical campus and an alternative school in rural Dale County.
Interactive video conferencing will be used to deliver STEM-focused, synchronous educational content to participating end users.
The Franklin Primary Health Center will use a $610,927 telemedicine grant to connect health center hubs located in Mobile, Alabama, with rural end-user medical and dental sites. The new connectivity will provide real-time audio and visual interactions with expert medical and behavioral specialists for the care of rural patients.
The services will include the treatment of substance abuse disorders. The project will deploy interactive video conferencing equipment required for medical consultations and provide training in the use of other project equipment.
This, along with telehealth carts with integrated codec, camera, microphone, monitors and peripheral patient examination devices, will assist specialists to provide real-time interactive telehealth visits.
The Macon County School District will use a $469,859 distance learning grant to assist the Macon County School District to purchase interactive video conferencing equipment. The equipment will provide distance learning services for high school and middle school students.
This project will enable the district to deliver new courses at Macon's high schools and middle school by connecting and sharing teachers across schools. This will position the district to provide more electives, more core courses and more opportunities for advanced courses for middle school students.
The Madison County Board of Education will use a $775,058 distance learning grant to allow the Madison County School District to expand STEM education augmented curriculum and virtual field trip opportunities using distance learning technology. This expansion will help to enhance career and college readiness for every school within the district.
Twenty-eight sites will connect with each other to share curriculum and improve learning and engagement for their students. This project will help to provide equal access to educational opportunities throughout the schools served within Madison County.
To learn more about investment resources for rural areas, interested parties should contact their USDA Rural Development state office.
The USDA Rural Development provides loans and grants to help expand economic opportunities and create jobs in rural areas. This assistance supports infrastructure improvements, business development, housing, community facilities such as schools, public safety and health care and high-speed internet access in rural areas.
Alabama's Black Belt lacks quality internet access, report finds
Twenty-two of 24 Black Belt counties are below the statewide average of 86 percent of the population who have access to high-speed internet, and two Black Belt Counties — Perry and Chocktaw — have no access at all. 
During an online video briefing Monday on a report about a lack of internet access in Alabama's Black Belt, University of Alabama student Brad Glover warned reporters that he could get kicked off the briefing at any moment. 
That's because he was talking during the video briefing by way of audio only, using his cell phone, as he does not have access to high-speed internet access at his Linden, Alabama, home in the Black Belt's Marengo County. 
The COVID-19 pandemic that sent students home to study online left many in the Black Belt and other rural parts of Alabama in the lurch, without access to the high-speed internet enjoyed by so many other Americans, according to the latest report in the University of Alabama's Education Policy Center's Black Belt 2020 series. 
The latest report, titled "Internet Access Disparities in Alabama & the Black Belt," found that 22 of 24 Black Belt counties, as defined by the Education Policy Center, are below the statewide average of 86 percent of the population who have access to high-speed internet, and two Black Belt Counties — Perry and Chocktaw — have no access at all. 
"It is still a terrible struggle for me to connect to get the things done that are required," said Glover, who interned with the Education Policy Center. 
Stephen Katsinas, director of the Education Policy Center, said that in the 1930s, nine of ten rural homes lacked the electric service that urban American homes, by that point, had for 40 years. 
"The Rural Electrification Act was passed to address this abject market failure," Katsinas said. "Today, as the COVID pandemic has shown, access to high-speed internet is as essential to rural Alabama as the REA was in the 1930s. Alabama must directly address the market failures that exist today to bring high-speech internet to every rural Alabamian, so that our rural workforce can access the lifelong learning skills they need, and our rural businesses can compete globally." 
The COVID-19 pandemic has also spotlighted the need to expand the growing area of telemedicine. 
Dr. Eric Wallace, medical director of Telehealth at UAB, told reporters during the briefing Monday that patients are largely doing telehealth from their homes, and explained that disparities in access to high-speed internet present a problem for them. 
"Since the COVID-19 pandemic began, UAB has done approximately 230,000 telehealth visits, and 60 percent of those were done by video," Wallace said. 
"Forty percent are audio only, and why is audio only? It's because we do not have broadband," Wallace said. "So it's not just broadband. It's broadband. It's tech literacy. Socioeconomics, to have a device in your home. It's all of that."
Wallace said that the coronavirus crisis has made clear that telemedicine is a "100 percent necessity" and that patient satisfaction studies make clear it's not going anywhere. 
The reasons for disparities in access to high-speed internet are myriad, explained Noel Keeney, one of the authors of the report and a graduate research assistant at the Education Policy Center. 
Keeney noted a study by BroadbandNow that estimates there are 154 internet providers in Alabama, but there are 226,000 Alabamians living in counties without a single provider, and 632,000 in counties with just a single provider. 
Even for those with access to internet providers, Keeney said that just approximately 44.4 percent of Alabamians have internet access at a cost of $60 monthly or below. 
"If we really care about our rural areas, we need to make an investment, and it needs to cut off that cost at a very low rate," Wallace said. 
Katsnias said there's a growing consensus on the part of Alabama's political leaders that access to high-speed internet is an important issue, noting that Gov. Kay Ivey in March 2018, signed into law the Alabama Broadband Accessibility Act, which has given internet access to nearly 100,000 Alabama students. 
"In March, Gov. Ivey awarded $9.5 million in broadband expansion grants, with a significant amount going to Black Belt communities," the report reads. "This was followed by $5.1 million in additional grants in May." 
"The State of Alabama also allocated $100 million in federal CARES Act-related dollars for "equipment and service for broadband, wireless hot spots, satellite, fixed wireless, DSL, and cellular-on-wheels to increase access for K-12 students undergoing distance learning," the report continues. 
An additional $100 million in CARES Act funds were made available to facilitate virtual learning across Alabama's K-12 schools, researchers wrote in the report, and another $72 million in federal aid went to the state's colleges and universities. 
Katsinas said however those federal funds are spent, the state still needs a long term plan for how to address the disparities in access to high-speed internet. 
"We need a long term plan and we need to do what we can do immediately," Katsinas said
Read more of the Education Policy Center's reports in the "Black Belt 2020" series here.