Madison County Commission won't open courthouse for Saturday voting
At least 12 other counties in the state have expanded to Saturday voting, and 10 more have posted notices of expanded hours in the coming weeks. 
There is no in-person absentee voting on Saturdays in Madison County because the Madison County Commission won't open the courthouse.
That was the explanation provided Tuesday by Madison County clerk Debra Kiser's office for why Madison County — the state's third most populous county — has chosen not to offer expanded absentee voting hours, including Saturday voting, to ease high demand.
"The courthouse is not open on the weekends and this office is located inside the courthouse," said a clerk's office employee who did not provide her name. "That's a decision for the County Commission. At least, that is my understanding. We can't make that call."
Numerous attempts to reach anyone on the county commission Tuesday were unsuccessful, including messages left on the personal cell phones of two commissioners and two messages left at the courthouse.
Kiser also was not available for comment, the employee said, because she was "busy handling absentee voting." A message left for her was not returned.
The employee said absentee voting in Madison County has been "incredibly busy" this year and that workers had come in over the weekend in an attempt to process all the absentee ballot applications.
Why the office could be open for workers to handle absentee ballot applications but not to allow voting is unclear.
Secretary of State John Merrill told APR on Monday that his office has made available funds to cover the costs for any county that wants to expand voting hours to Saturday or holidays or longer daily hours.
"Absolutely (those funds are available)," Merrill said. "We are supportive of any county that wants to offer absentee in-person voting any day of the week."
Several counties, including three of the state's four largest counties — Jefferson, Montgomery and Mobile — have taken advantage of the opportunity to ease the strain on both voters and workers. Allowing for the expansion of in-person absentee voting hours means less confusion on Election Day, because those ballots will already be cast and workers can verify that voters properly filled out their ballots.
At least 12 other counties in the state have expanded to Saturday voting, according to Merrill's office, and 10 more have posted notices of expanded hours in the coming weeks.
Coalition of attorneys general file opposition to Alabama attempt to ban curbside voting
The AGs argue that Alabama's suggestion to the courts that curbside voting invites fraud is "unfounded."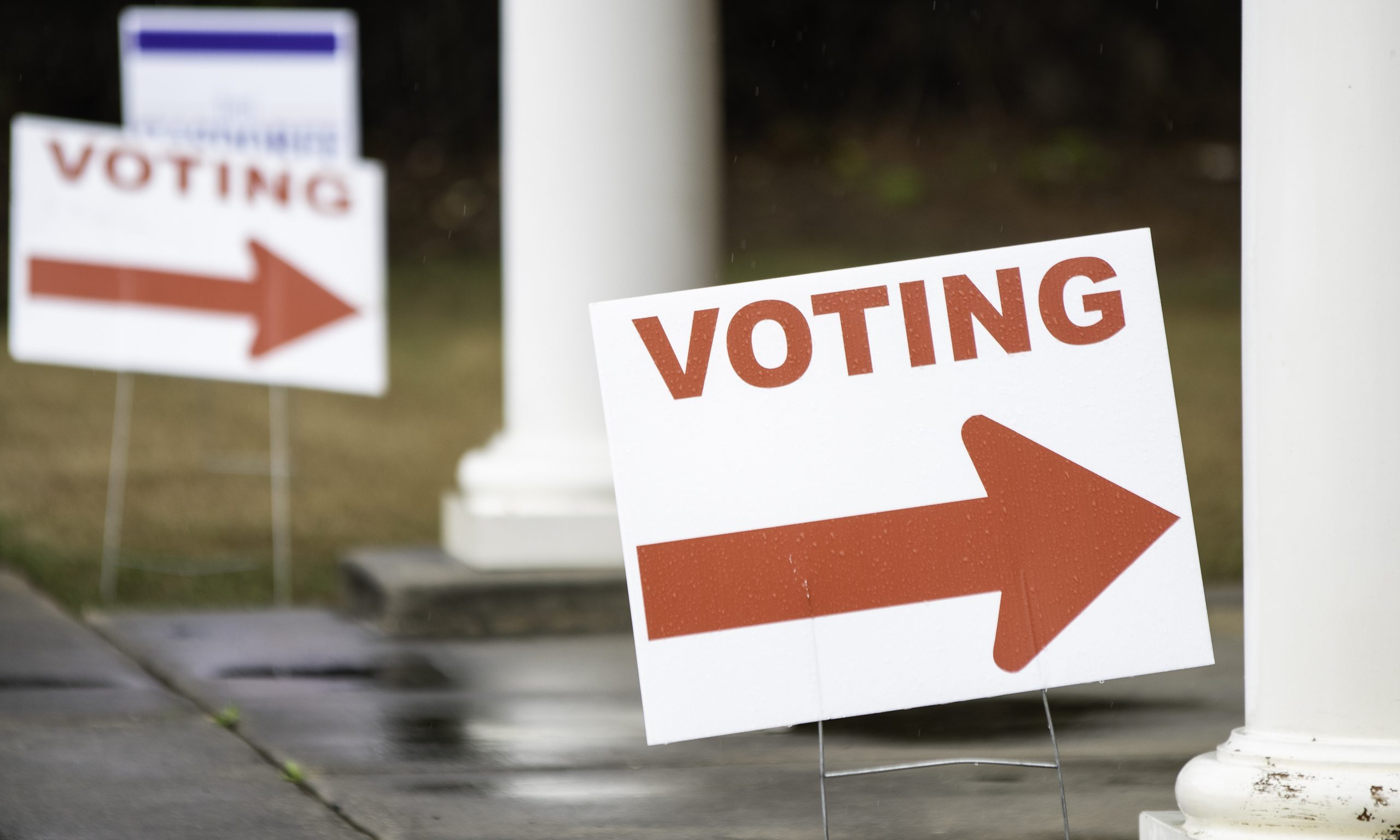 A coalition of 17 state attorneys general have filed an opposition to Alabama's attempt to get the U.S. Supreme Court to ban curbside voting. 
In a friend-of-the-court brief, led by District of Columbia Attorney General Karl Racine, the attorneys general argue to that curbside voting is safer for those at greatest risk from COVID-19, and that a ban on the practice would disproportionately impact the elderly, the disabled and Black Alabamians.
They also argue that Alabama's suggestion to the courts that curbside voting invites fraud is "unfounded." 
"The Presidential Advisory Commission on Election Integrity, established by President Trump following the 2016 election, 'uncovered no evidence to support claims of widespread voter fraud,'" the brief states, adding that there is no evidence that curbside voting in the many states that allow it invites fraud. 
"The practice is longstanding and widespread—as noted, more than half of states have historically offered curbside voting in some form," the brief continues. 
Alabama Attorney General Steve Marshall on Oct. 13 said the state will appeal to the U.S. Supreme Court a federal appeals court ruling allowing curbside voting in the Nov. 3 election. 
A panel of federal appeals court judges on Oct. 13 reversed parts of U.S. District Judge Abdul Kallon's Sept. 30 ordered ruling regarding absentee voting in the upcoming Nov. 3 elections, but the judges let the previous ruling allowing curbside voting to stand. 
The lawsuit, filed by the NAACP Legal Defense and Educational Fund, Southern Poverty Law Center, American Civil Liberties Union, ACLU of Alabama and Alabama Disabilities Advocacy Program, was brought on behalf of several Alabamians with underlying medical conditions. 
"Curbside voting is a longstanding, secure voting option that local jurisdictions have made available to protect the health of vulnerable voters, including elderly, disabled, and voters with underlying health issues," Racine said in a statement. "Curbside voting minimizes the risk to persons who are particularly susceptible to COVID-19, and local jurisdictions should be able to offer this common-sense accommodation to voters. State Attorneys General will keep fighting to ensure that voters can safely make their voices heard at the ballot box this November."
The brief filed by the coalition of state attorneys general comes as the number of COVID-19 hospitalizations across Alabama has been ticking upward.
Racine is joined in the brief by attorneys general from California, Connecticut, Delaware, Hawaii, Illinois, Maryland, Michigan, Minnesota, Nevada, New Mexico, New York, Oregon, Rhode Island, Vermont, Virginia and Washington.