New Ford Bronco will use newer, lighter steel made in Alabama at ArcelorMittal
ArcelorMittal is also in preliminary negotiations with Ford on supplying the steel for other vehicles.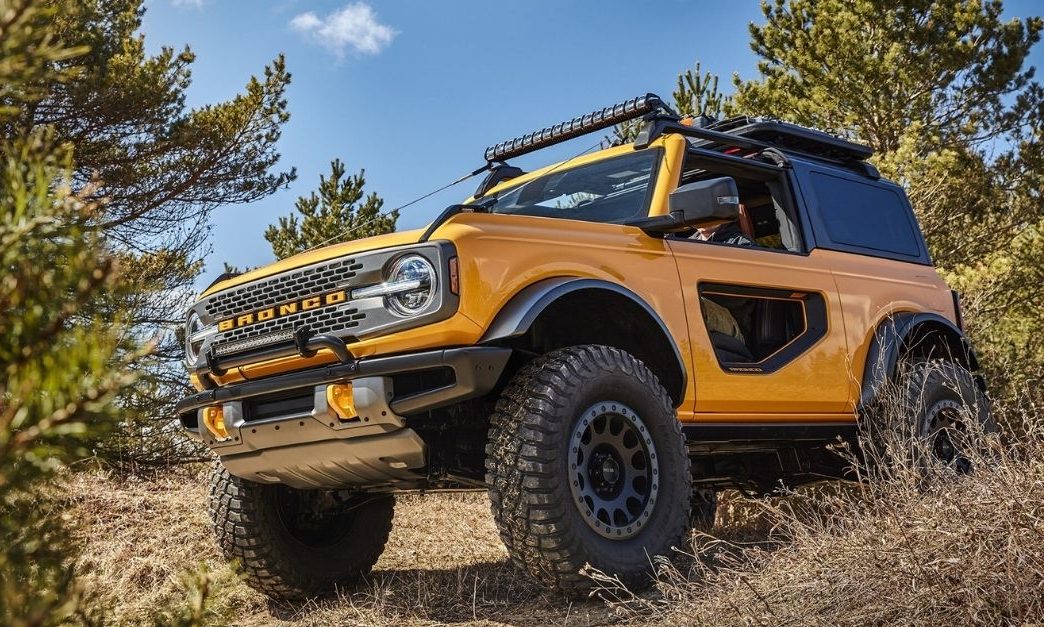 ArcelorMittal in Mobile County was selected as the sole Gen 3 steel supplier for the 2021 Ford Bronco. This vehicle will be the first automobile in the world to incorporate Fortiform 980 GI, which is made at ArcelorMittal's AM/NS facility in Calvert, Alabama.
Ford is placing a huge priority on light weighting and safety for the new Bronco and this steel grade accomplishes both, most notably helping to decrease the total vehicle weight by 10 percent making it more fuel efficient.
Steel, however, is stronger than aluminum or plastic thus making a safer vehicle whose occupants are more likely to survive an automobile crash.
ArcelorMittal's co-engineering capabilities, helped foster the close collaboration between ArcelorMittal R&D and Ford's design and welding experts. This synergy played a pivotal role in this project.
President Donald Trump's administration has prioritized the encouragement of American steel manufacturing in trade negotiations. Tariffs placed on cheap foreign steel being allegedly dumped in the American market have made it advantageous to use American produced steel.
Both ArcelorMIttal and U.S. Steel have begun building new electric arc furnaces at their facilities in Alabama.
"In Alabama, we are witnessing immediate results from terms the Trump administration outlined in the USMCA, specifically the requirement for the automobile industry to utilize more steel made in North America," said economic developer Nicole Jones. "Ford, an iconic American company, established a rigorous application process to become the Gen 3 steel supplier for the 2021 Ford Bronco, and Alabama-based ArcelorMittal met the challenge."
ArcelorMittal is in preliminary negotiations with Ford on supplying the steel for other vehicles. The company is negotiating with Ford and other original equipment manufacturers on how the world-class Fortiform 980 GI can meet their stringent lightweighting and safety targets for the vehicles of tomorrow.
"Metals and advanced materials are one of our state's dominant industries," Jones said. "Alabama Department of Commerce data from 2018 shows that primary metal manufacturing exports valued at nearly $1.6 billion, and fabricated metal manufacturing exports valued at $382 million. The direct and indirect jobs resulting from ArcelorMittal's projects provide significant economic benefits for south Alabama and our entire state."
Once ArcelorMittal completes its new electric arc furnace steelmaking facility at AM/NS Calvert, the company will have the capability of producing 1.5 million metric tonnes of steel slabs for the Hot Strip Mill and producing a broad spectrum of steel grades required for Calvert's end-user markets including the automotive industry.
"An electric arc furnace at Calvert makes strategic sense as it allows our asset to be more reactive to the local market as well as being in line with the USMCA," said Lakshmi Mittal, the chairman and CEO of ArcelorMittal, referring to the U.S. Mexico Canada Agreement on trade which replaced NAFTA. "Furthermore, it aligns with our ambition of producing smarter steels for a better world."
ArcelorMittal is investing more than $500 million at its Mobile County mill to help the company serve customers.
AM/NS Calvert is the world's most advanced steel finishing facility and demonstrates the highly successful partnership between ArcelorMittal and Nippon Steel Corporation.
AM/NS Calvert was originally built by Thyssenkrupp, with a total investment cost of $4 billion. The plant was acquired by ArcelorMittal and NSC as a 50-50 joint venture in 2014.
The joint venture has already invested more than $200 million into strategic projects in Calvert since its acquisition, before the ongoing planned $500 million expansion.
ArcelorMittal is the world's leading steel and mining company. It has a presence in 60 countries and operates steelmaking facilities in 18 countries. In 2019, ArcelorMittal had revenues of $70.6 billion and crude steel production of 89.8 million metric tonnes, while iron ore production reached 57.1 million metric tonnes.
ArcelorMittal says that their goal is to help build a better world with smarter steels.
Steels made using innovative processes which use less energy, emit significantly less carbon and reduce costs. Steels that are cleaner, stronger and reusable. Steels for electric vehicles and renewable energy infrastructure that will support societies as they transform through this century.
Governor announces auto supplier IAC plans Alabama expansion
IAC is committing $34.3 million in new capital investment to expand its new manufacturing facility located in Tuscaloosa County.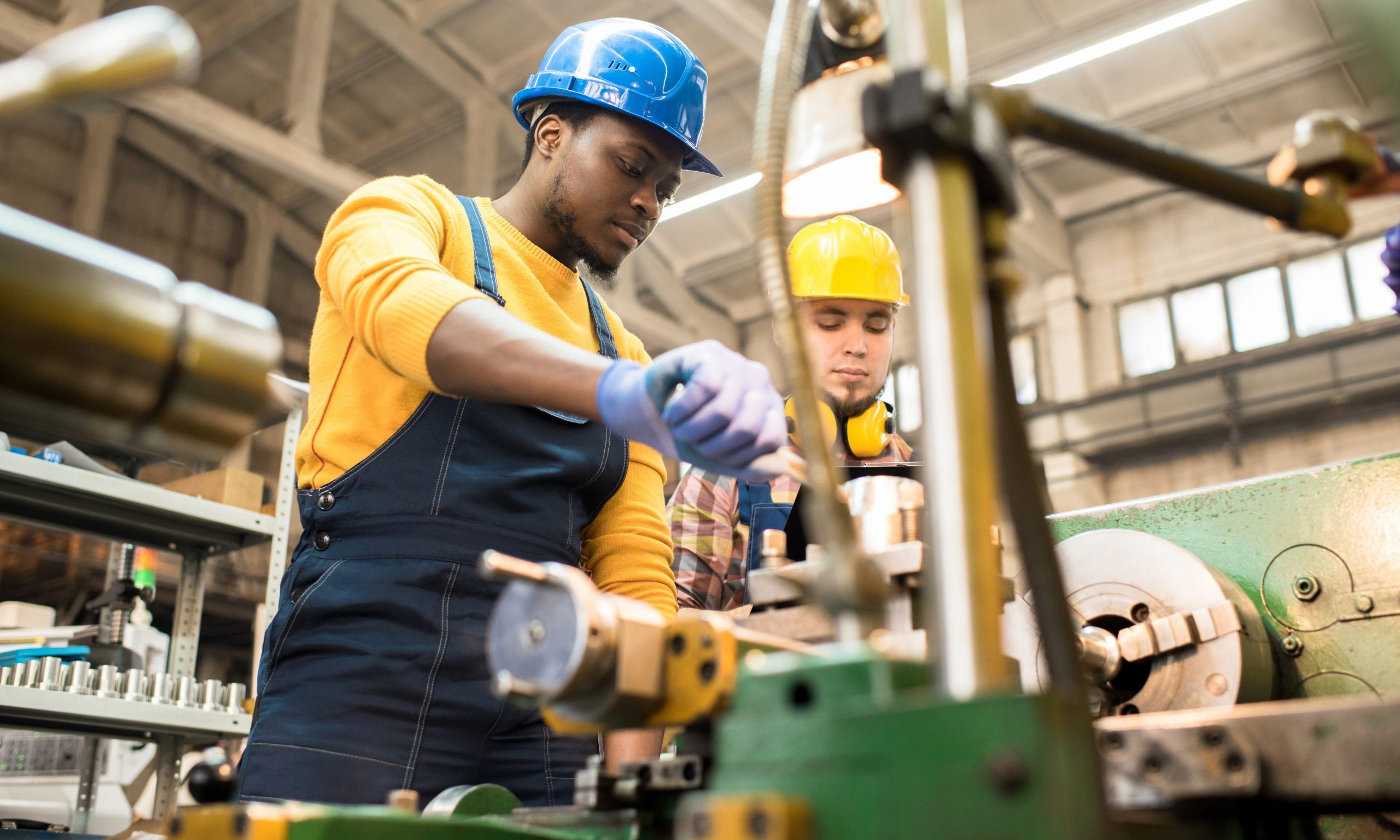 Gov. Kay Ivey announced Monday that International Automotive Components Group North America Inc. plans to invest over $55.9 million in expansion projects that will create 182 jobs at two Alabama facilities.
"International Automotive Components is a leading global auto supplier, and I am pleased that this world-class company is growing significantly in Alabama and creating good jobs in Cottondale and Anniston," Ivey said. "IAC's growth plans show that Alabama's dynamic auto industry continues to expand despite today's challenging environment."
Nick Skwiat is the executive vice president and president of IAC North America.
"Alabama was the logical choice due to its skilled workforce and proximity to the customer," Skwiat said. "We are excited to see the continued growth of the automotive industry in Alabama and we plan to grow right along with it. We thank the Governor and Secretary Canfield for their leadership in this sector."
IAC is committing $34.3 million in new capital investment to expand its new manufacturing facility located in Tuscaloosa County. This facility will produce door panels and overhead systems for original equipment manufacturers. That project will create 119 jobs at the production site in Cottondale.
IAC also plans to invest $21.6 million at its manufacturing facility located in the former Fort McClellan in Anniston. That East Alabama project will create another 63 jobs.
This project builds on a milestone 2014 expansion that doubled the size of the Calhoun County facility. There IAC manufactures automotive interior components and systems. Key components produced at the Anniston plant include door panels, trim systems and instrument panels for original equipment manufacturers.
IAC Group is a leading global supplier of innovative and sustainable instrument panels, consoles, door panels, overhead systems, bumper fascias and exterior ornamentation for original equipment manufacturers.
IAC is headquartered in Luxembourg and has more than 18,000 employees at 67 locations in 17 countries. The company operates manufacturing facilities in eight U.S. states.
"With operations around the globe, IAC is the kind of high-performance company that we want in Alabama's auto supply chain to help fuel sustainable growth," said Alabama Commerce Secretary Greg Canfield. "We look forward to working with IAC and facilitating its future growth in this strategic industrial sector."
Danielle Winningham is the executive director of the Tuscaloosa County Industrial Development Authority.
"International Automotive Components is a valued part of Tuscaloosa County's automotive sector," Winningham said. "We are grateful for IAC's investment in our community and the career opportunities available to our area workforce as a result of their investment."
"The City of Anniston is excited that IAC has made the decision to expand here. I have enjoyed working with the leadership at IAC, the Calhoun County EDC, and the state of Alabama to get this project finalized," said Anniston Mayor Jack Draper. "This is even further evidence that Anniston is indeed open for business."
Only Michigan has more automobile manufacturing jobs than the state of Alabama. Honda, Mercedes, Hyundai, Polaris, Toyota and soon Mazda all have major automobile assembly plants in the state of Alabama.