Opinion | GOP control of U.S. Senate critical for Alabama
If the U.S. Senate flips from Republican to Democratic, our iconic senior Sen. Richard Shelby loses the chairmanship of the U.S. Senate Appropriations Committee and Alabama loses our power in Washington.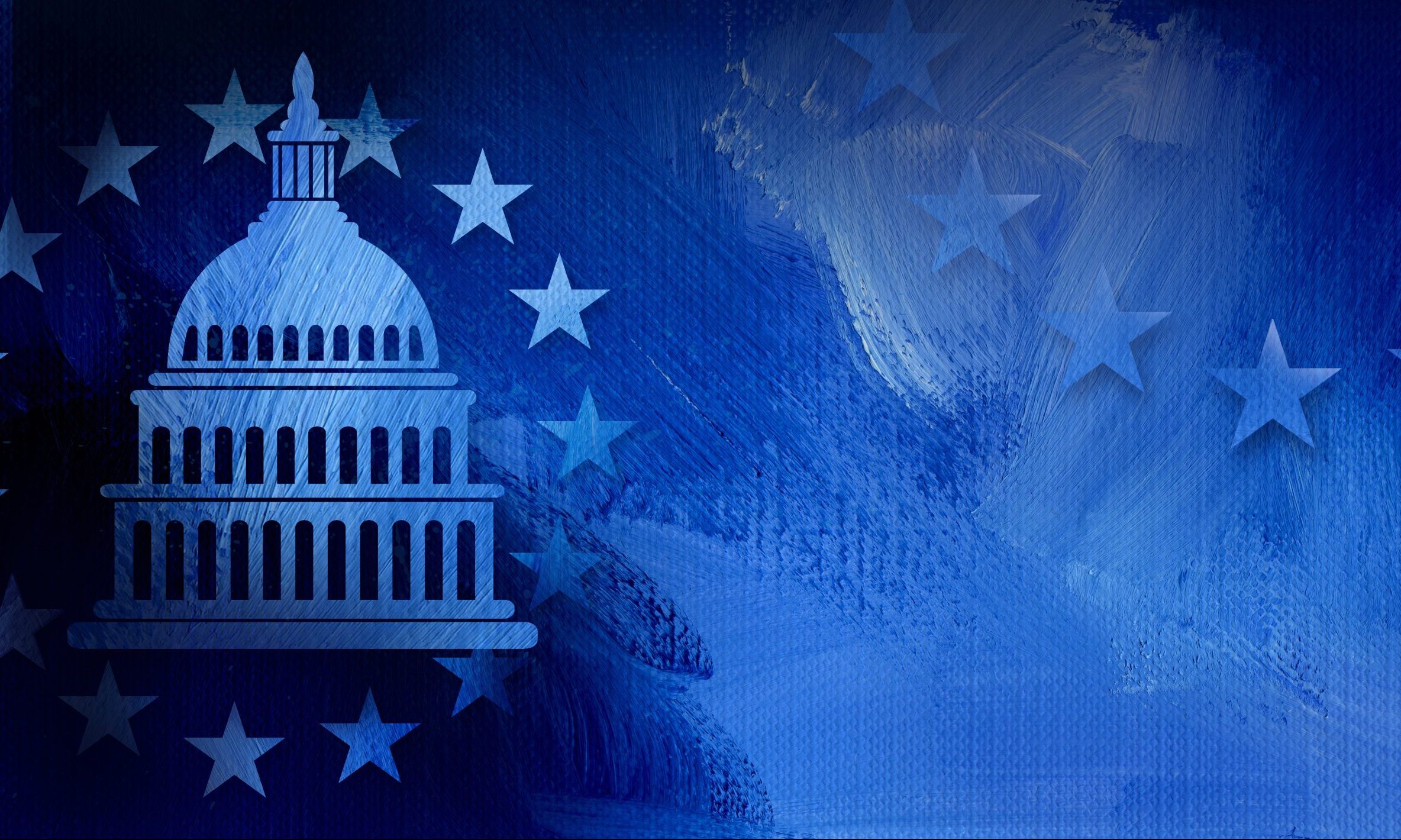 The 2020 race for the White House will culminate in less than three weeks on Nov. 3.  However, some experts are predicting the outcome will not be determined that night and there will be a protracted result due to the massive number of mail-in votes.
In fact, state officials in Pennsylvania are expecting controversy. The Keystone state is looking like ground zero for the presidential contest. It is one of the largest key battleground states, and it has obviously been the focus of former Vice President Joe Biden's presidential campaign.
Under the Electoral College system, there are six pivotal battleground states to watch on election night. The election will be decided in Florida, Ohio, Pennsylvania and to a lesser degree in Michigan, Wisconsin and Arizona.
The proverbial October surprise in the presidential race occurred in late September. The passing of legendary liberal Supreme Court Justice Ruth Bader Ginsburg changed the entire dynamics of the 2020 Election. The opportunity for President Donald Trump to appoint an outstanding accomplished, conservative, federal jurist to the high tribunal is significant to say the least.
Trump's appointment of Judge Amy Coney Barrett is truly historical. If Barrett is confirmed, this will change the entire ideology of the high court to a solid six-to-three conservative majority. Trump's appointment of Barrett is even more pivotal than his previous Gorsuch and Kavanaugh appointments.
In these two cases he replaced conservatives with conservatives. With Barrett, he is replacing a woman with a woman but, more importantly, one of the most liberal judges in history with potentially one of the most conservative.
From a political standpoint, this Supreme Court surprise is like manna from Heaven for Trump and the Republicans.
The pandemic was the issue prior to the Ginsburg/Barrett surprise. Trump was not going to win on that issue as the person in the White House. While he may not have caused the problem, voters must blame someone. The campaign focus briefly changed from COVID to the Supreme Court battle.
However, Trump's contraction of COVID redirected the campaign focus back to the pandemic.
Things are changing so rapidly the Supreme Court hearings and ultimate vote for confirmation scheduled for the last week of October may refocus the campaign theme back to a partisan divide between the socially liberal Democrats and the conservative Republicans.
It will illuminate the differences in the two parties. The philosophical chasm is deep and wide.
Which brings me to this point: the battle over control of the U.S. Senate is just as important as the presidential contest in this year's election. Trump could not have garnered three Supreme Court appointees without the confirmation by the majority Republican Senate.
Currently, Republicans have a slim 53 to 47 majority in the U.S. Senate. There are three Republican incumbent senators behind in polling and fundraising. The GOP is in serious jeopardy of losing seats in Colorado, Arizona and Maine. In addition, Iowa and North Carolina are toss-ups.
Your vote may not count for much in the presidential race. Trump wins in Alabama probably by a 60-40 margin. However, folks, I am here to tell you that your vote in Alabama's U.S. Senate race is paramount for the state of Alabama.
If the U.S. Senate flips from Republican to Democratic, our iconic senior Sen. Richard Shelby loses the chairmanship of the U.S. Senate Appropriations Committee and Alabama loses our power in Washington.
Therefore, a vote for liberal Democratic Sen. Doug Jones is a vote against Shelby and the state of Alabama.
The amount of federal money Shelby brings home to Alabama as chairman of the Appropriations Committee is unimaginable. He is Alabama's No. 1 economic engine. Our seven congressmen combined do not have 10 percent of the influence as Shelby.
Whereas Jones is totally irrelevant when it comes to Alabama. His only relevance in the Senate is to be a pawn for the New York and California liberal Democrats.
He has voted reliably with Democratic leader Chuck Schumer and along with Bernie Sanders, Elizabeth Warren and Kamala Harris. Indeed, Jones has voted so much like a Californian, most of his campaign money has come from the California Democrats. Actually, Jones is referred to in Washington as California's third U.S. senator.
Regardless of the fact philosophically Jones is the most liberal senator to sit in an Alabama senate seat in recent times, economically a vote for a Democrat could cost Alabama millions of federal dollars.
Therefore, not only is a vote for Jones a vote against Shelby and the state of Alabama, if you work or benefit from UAB or Redstone Arsenal or any military facility in our state, you may be voting to cut your own throat.
See you next week.
Opinion | The emperor has no votes
The outcry of illegalities over the recent election is simply the latest example of just how far they'll go.
Two-and-32. That's the record of the super-fantastic "strike team" of "elite" attorneys representing the Donald Trump campaign in various lawsuits around the country that contest the outcome of the U.S. presidential election.
For a refresher: Joe Biden won that free and fair election in a landslide and will be the next president of the United States. The end.
In case after case after case, despite what the president has tweeted and despite what enablers and spineless politicians have helped him push, the Trump elite attorney strike team has failed to offer even the slightest bit of proof of the grand fraud that Trump has repeatedly claimed on Twitter or that his "dye hard" personal attorney, Rudy Giuliani, has screeched about during insane, "Veep"-like press conferences. (Have you ever witnessed a stranger, more disturbing image than that of "America's mayor," wild eyed and ranting, with his cheap hair dye running down his face as if his ears were bleeding?)
In fact, in the overwhelming majority of the cases filed by strike team Trump, the team has been forced to admit to judges that they have no evidence of fraud or that they're not able to claim fraud.
It's pathetic that we're still doing this — that the transition to a new administration is being held up by this band of grifters looking to squeeze one last drop of donations from the marks who have already forked over so much to this long-running American con.
That's all this is.
The entire Trump presidency has been exactly this — a con game to enrich him and his closest business partners. To that end, it has been highly successful.
It has also been successful in turning seemingly rational people into googly-eyed yes men willing to sully themselves for a taste of the political fortune or fame that comes with being near the presidency.
It is, to be honest, shocking the ease with which so many in the highest offices of our federal and state government have been convinced to denounce reality and make fools of themselves to ensure they either benefit from being in the cult's favor or at least not being a target of the cult.
The outcry of illegalities over the recent election is simply the latest and most horrific example of just how far they're willing to go and how little of America they truly hold sacred.
Alabama's Secretary of State John Merrill, for example, has given media interviews in which he willingly passed along wild, long debunked conspiracy theories of Biden getting thousands of votes at once, and how there's no explanation for it. And yet, there was an explanation — one that had been given over and over and over.
Alabama congressman Mo Brooks, a man who so frequently buys into rightwing conspiracies that he almost certainly has purchased an extended warranty for all of his cars, sent a bat-guano insane letter to a constituent this week in which he laid out how "socialist Democrats" were able to "steal" the election through massive fraud and how Republicans in Congress can steal it back.
One of the means by which this election was stolen, according to Brooks, was by excluding Republican poll watchers. None were excluded. And the strike team has now dropped that line of attack altogether.
Brooks and Merrill aren't alone, however. Up and down the line, Alabama GOP officials and the media mouthpieces they pay to amplify their idiotic ideas have gone full in on this idea of fraud, even when other Republicans — like that poor secretary of state in Georgia — were trying desperately to tell them it wasn't real.
Honestly, it's like Hans Christian Andersen's "The Emperor's New Clothes" is being played out in real life, right in front of us. Only, the swindlers became the emperor.
Trump and his minions continue to walk around stark naked while insisting that he has on the most beautiful, perfect clothing in the whole world. And there's this one group of people who are buying it. And then there's this whole other group who know full well that this guy is buck naked but they're too afraid of alienating the first group, even if it means undermining the cornerstone of American democracy.
In the meantime, the swindlers just keep sending out fundraiser emails. Because, again, that's all this is.
Look at the frivolous lawsuits and how thoroughly Trump's strike team has been embarrassed in every courtroom so far. This isn't about winning or about massive fraud or about correcting problems in the election system. It's about money. Pure and simple.
Finally, late Thursday, two influential Republicans, Sens. Mitt Romney and Ben Sasse, said what we all know.
Sasse said the lawyers have "refused to actually allege grand fraud." He was also critical of the strike team's tactics.
Romney said Trump was trying to "subvert the will of the people." And he said he couldn't imagine "a worse, more undemocratic action by a sitting American president."
Hopefully, that will open the floodgates for a river of sanity and basic common sense. Because the longer this goes on, the more likely it is something catastrophic takes place.
It's not too late yet for the president to put some clothes on.