Overturning Roe could mean fewer healthcare options for pregnant women
"For the South, ending Roe means a 1,500-mile-wide swath of the country without a single legal abortion clinic or one doctor who can provide care," Raven said.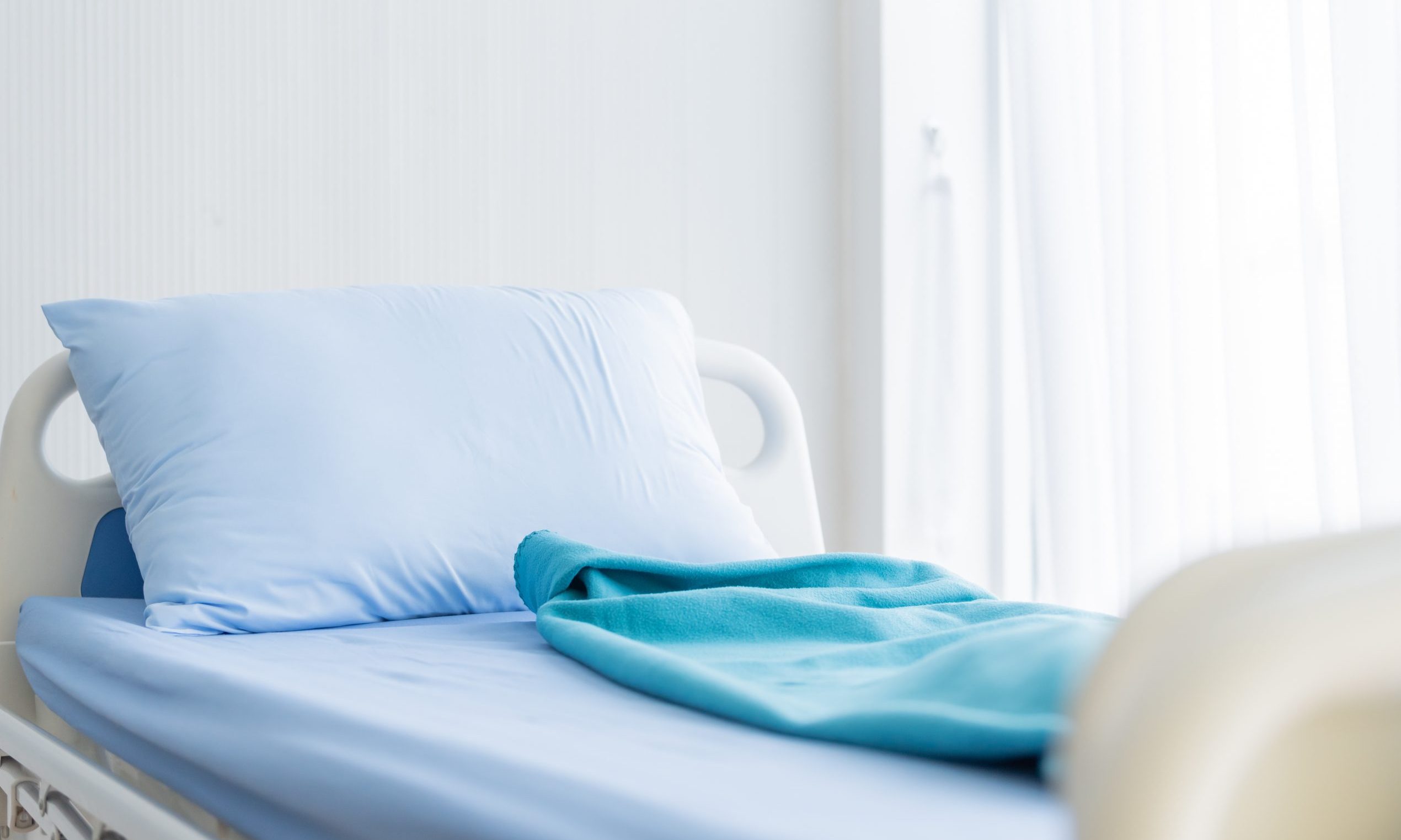 Overturning Roe v. Wade, the landmark Supreme Court decision that legalized abortion, would have far-reaching and drastic consequences, potentially limiting the Gulf Coast area to just three clinics and possibly making even standard care of pregnant women such a liability that medical facilities and doctors turn them away, according to a briefing issued Tuesday by the West Alabama Women's Clinic and the Yellowhammer Fund. 
"Overturning Roe isn't simply about letting states decide whether or not they wish to make abortion illegal," said Mia Raven, policy director for West Alabama Women's Center, the largest abortion provider in the state of Alabama.
"For the South, ending Roe means a 1,500-mile-wide swath of the country without a single legal abortion clinic or one doctor who can provide care," Raven said. "It means every health center in the region will have to decide if they want to put their business at risk by accepting pregnant people — or even just those who could potentially become pregnant — as patients, when it may open them to legal scrutiny if that patient later miscarries or otherwise fails to produce a viable, live birth. 
"This isn't just a crisis for the right to a safe, legal abortion – this is something that will jeopardize the healthcare of any person in the South capable of becoming pregnant for decades to come."
Fears of the Roe decision being overturned have heightened in recent weeks, following the death of former justice Ruth Bader Ginsburg and the nomination of ultra-conservative Amy Coney Barrett to the nation's highest court. The U.S. Senate is still working through Barrett's confirmation process, but with a clear Republican majority, it seems a foregone conclusion. 
Should Roe fall, access to safe abortions and quality women's care will likely be left up to individual states to determine. In such a scenario, the deep-South, red states would likely ban abortions and the women's clinics that perform them, which would mean long car rides or plane trips to states with open clinics. 
"The South is a wall," said Laurie Bertram Roberts, executive director of Yellowhammer Fund, which provides abortion funding and practical support funds to patients. "We aren't just talking about helping a person get across a state line if Roe is gone – we are talking about helping them travel halfway across the country. How are my staff supposed to tell pregnant people who want to terminate a pregnancy that they need to drive nine hours one way to get to Illinois if they want a legal abortion, or fly out to Maryland? They already can't afford a procedure on their own, and now every single one of them needs a plane ticket, too? We cannot do that 20 or 30 times a week. People will just give up."
Alabama's Black Belt lacks quality internet access, report finds
Twenty-two of 24 Black Belt counties are below the statewide average of 86 percent of the population who have access to high-speed internet, and two Black Belt Counties — Perry and Chocktaw — have no access at all. 
During an online video briefing Monday on a report about a lack of internet access in Alabama's Black Belt, University of Alabama student Brad Glover warned reporters that he could get kicked off the briefing at any moment. 
That's because he was talking during the video briefing by way of audio only, using his cell phone, as he does not have access to high-speed internet access at his Linden, Alabama, home in the Black Belt's Marengo County. 
The COVID-19 pandemic that sent students home to study online left many in the Black Belt and other rural parts of Alabama in the lurch, without access to the high-speed internet enjoyed by so many other Americans, according to the latest report in the University of Alabama's Education Policy Center's Black Belt 2020 series. 
The latest report, titled "Internet Access Disparities in Alabama & the Black Belt," found that 22 of 24 Black Belt counties, as defined by the Education Policy Center, are below the statewide average of 86 percent of the population who have access to high-speed internet, and two Black Belt Counties — Perry and Chocktaw — have no access at all. 
"It is still a terrible struggle for me to connect to get the things done that are required," said Glover, who interned with the Education Policy Center. 
Stephen Katsinas, director of the Education Policy Center, said that in the 1930s, nine of ten rural homes lacked the electric service that urban American homes, by that point, had for 40 years. 
"The Rural Electrification Act was passed to address this abject market failure," Katsinas said. "Today, as the COVID pandemic has shown, access to high-speed internet is as essential to rural Alabama as the REA was in the 1930s. Alabama must directly address the market failures that exist today to bring high-speech internet to every rural Alabamian, so that our rural workforce can access the lifelong learning skills they need, and our rural businesses can compete globally." 
The COVID-19 pandemic has also spotlighted the need to expand the growing area of telemedicine. 
Dr. Eric Wallace, medical director of Telehealth at UAB, told reporters during the briefing Monday that patients are largely doing telehealth from their homes, and explained that disparities in access to high-speed internet present a problem for them. 
"Since the COVID-19 pandemic began, UAB has done approximately 230,000 telehealth visits, and 60 percent of those were done by video," Wallace said. 
"Forty percent are audio only, and why is audio only? It's because we do not have broadband," Wallace said. "So it's not just broadband. It's broadband. It's tech literacy. Socioeconomics, to have a device in your home. It's all of that."
Wallace said that the coronavirus crisis has made clear that telemedicine is a "100 percent necessity" and that patient satisfaction studies make clear it's not going anywhere. 
The reasons for disparities in access to high-speed internet are myriad, explained Noel Keeney, one of the authors of the report and a graduate research assistant at the Education Policy Center. 
Keeney noted a study by BroadbandNow that estimates there are 154 internet providers in Alabama, but there are 226,000 Alabamians living in counties without a single provider, and 632,000 in counties with just a single provider. 
Even for those with access to internet providers, Keeney said that just approximately 44.4 percent of Alabamians have internet access at a cost of $60 monthly or below. 
"If we really care about our rural areas, we need to make an investment, and it needs to cut off that cost at a very low rate," Wallace said. 
Katsnias said there's a growing consensus on the part of Alabama's political leaders that access to high-speed internet is an important issue, noting that Gov. Kay Ivey in March 2018, signed into law the Alabama Broadband Accessibility Act, which has given internet access to nearly 100,000 Alabama students. 
"In March, Gov. Ivey awarded $9.5 million in broadband expansion grants, with a significant amount going to Black Belt communities," the report reads. "This was followed by $5.1 million in additional grants in May." 
"The State of Alabama also allocated $100 million in federal CARES Act-related dollars for "equipment and service for broadband, wireless hot spots, satellite, fixed wireless, DSL, and cellular-on-wheels to increase access for K-12 students undergoing distance learning," the report continues. 
An additional $100 million in CARES Act funds were made available to facilitate virtual learning across Alabama's K-12 schools, researchers wrote in the report, and another $72 million in federal aid went to the state's colleges and universities. 
Katsinas said however those federal funds are spent, the state still needs a long term plan for how to address the disparities in access to high-speed internet. 
"We need a long term plan and we need to do what we can do immediately," Katsinas said
Read more of the Education Policy Center's reports in the "Black Belt 2020" series here.