Researchers seeking Birmingham area veterans for survey, needs assessment
Veterans interested in taking part in this assessment are encouraged to fill out the survey by Nov. 14.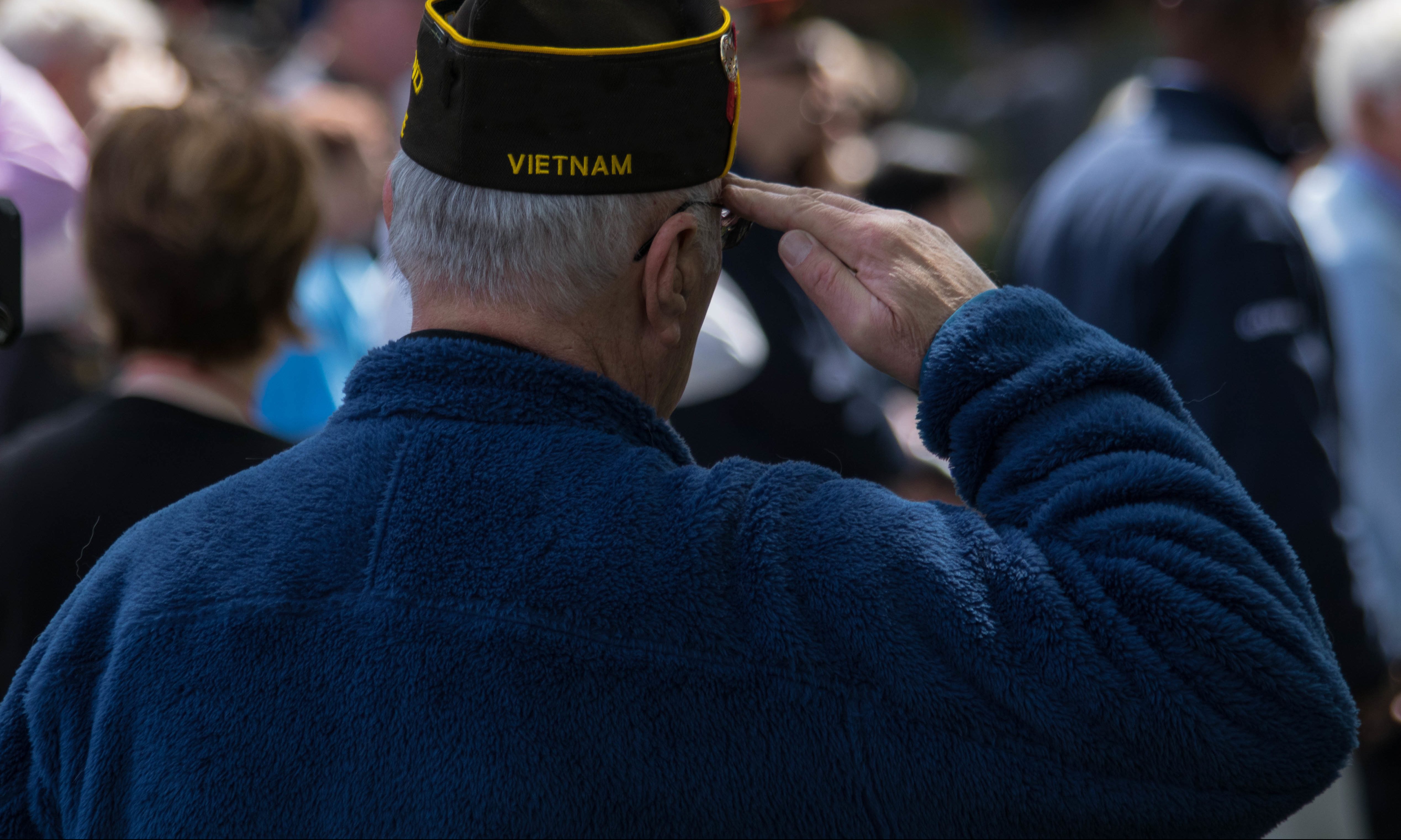 Researchers are working to better understand the needs of Birmingham area veterans. Doing so, those researchers say, could open up new windows of help to those deserving veterans. 
Kirsten Laha-Walsh, a doctoral student at the University of Alabama's School of Social Work and the project director of the Greater Birmingham Veterans Needs Assessment, said the project is a combined effort of UA's School of Social Work's Office for Military Families and Veterans and two non-profits: Vettes 4 Vets and Priority Veteran, which is a United Way organization. 
"They recognize the need for figuring out are veterans getting what they want as far as services in Birmingham," Laha-Walsh said. 
There are plans to hold focus groups with veterans, broken into six different population groups, including post 9/11, pre-9/11, women, Black, rural and National Guard and Reserve veterans. 
The program offerings from the various veteran services are very different, Laha-Walsh said, so they want to learn whether each subgroup of veterans believes a particular service is meeting their needs. By breaking them into those groups, the veterans may feel more comfortable discussing their own unique stories, she explained. 
The COVID-19 pandemic has put plans for those in-person focus groups on hold, however, and the assessment's work has shifted online, where veterans are asked to fill out a needs assessment survey, which can be found here. The survey will be available until Nov. 15, and there are cash incentives for veterans and for service groups that send veterans to fill out surveys. 
"Veterans who complete the survey will be given the option to provide their email address to be entered into a drawing for one of several $50 gift cards," according to the needs assessment's website. "Additionally, if a veteran has been referred by a supportive organization, they can provide information on who referred them, and the supportive organization who refers the most amount of participants will receive a financial award." 
David Albright, a U.S. Army veteran and director of UA's School of Social Work's Office for Military Families and Veterans, in responses to APR's questions about the assessment, wrote that veterans comprise approximately 9 percent of Alabama's population. 
"The Office for Military Families and Veterans strives to coordinate and facilitate collaborative research, education, and outreach across the state of Alabama among military families, veterans, and the organizations serving them," Albright said. "The Greater Birmingham Needs Assessment is needed to better understand the needs of Veterans within communities and establish effective community-based interventions."
Laha-Walsh is a veteran herself, having served as a hospital corpsman in the U.S. Navy until 2018. She said she uses and has interaction with some of the same types of services that are a part of this assessment. 
"I do VA care. I navigate a lot of the nonprofits. I volunteer with the VFW occasionally, so I try to stay in my population, but I also want to help them," Laha-Walsh said. 
One large problem they're currently seeing among veteran populations during the COVID-19 pandemic is social isolation, Laha-Walsh said. 
"A lot of these organizations provide social engagement activities, community service meetings.  Even now, in the virtual world, we're doing Zoom meetings," Laha-Walsh said. "So getting engaged with these organizations and these services, it starts with the social isolation level." 
Albright said that many veterans likely struggle with the physical distancing and quarantine, and high levels of stress and uncertainty that may lead to strong emotions and exacerbate existing visible and/or invisible wounds. 
"Given many of the state's Veterans are either not enrolled or not using VA care, it is important for community-based organizations to understand and prepare for the needs of its Veterans," Albright said."
Laha-Walsh echoed Albright's statements, and said that a large percentage of veterans do not use services provided by the U.S. Department of Veterans Affairs, or other services offered to them, so a major focus is connecting those veterans to the services that can help them." 
"And it's okay for veterans not to use the VA, but we want them to be well taken care of," Laha-Walsh said. "We want to make sure that we're providing enough for them, to get the care that they want and they need." 
Albright previously conducted needs assessments in Southwest Alabama and in Dallas, Marengo, and Wilco counties, and said he found that a common myth is that military service somehow results in all or most Veterans have posttraumatic stress disorder (PTSD). 
"This is simply untrue," Albright said. "Most Veterans do not have PTSD. Unfortunately, mass media provides a narrow representation of what it means to be a Veteran."
Veterans interested in taking part in this assessment are encouraged to fill out the survey by Nov. 14, which can be found here.
At least 248 COVID deaths reported in Alabama in October
The cumulative death toll in Alabama has risen by 248 to 2,788 in October and by 124 in the last week alone.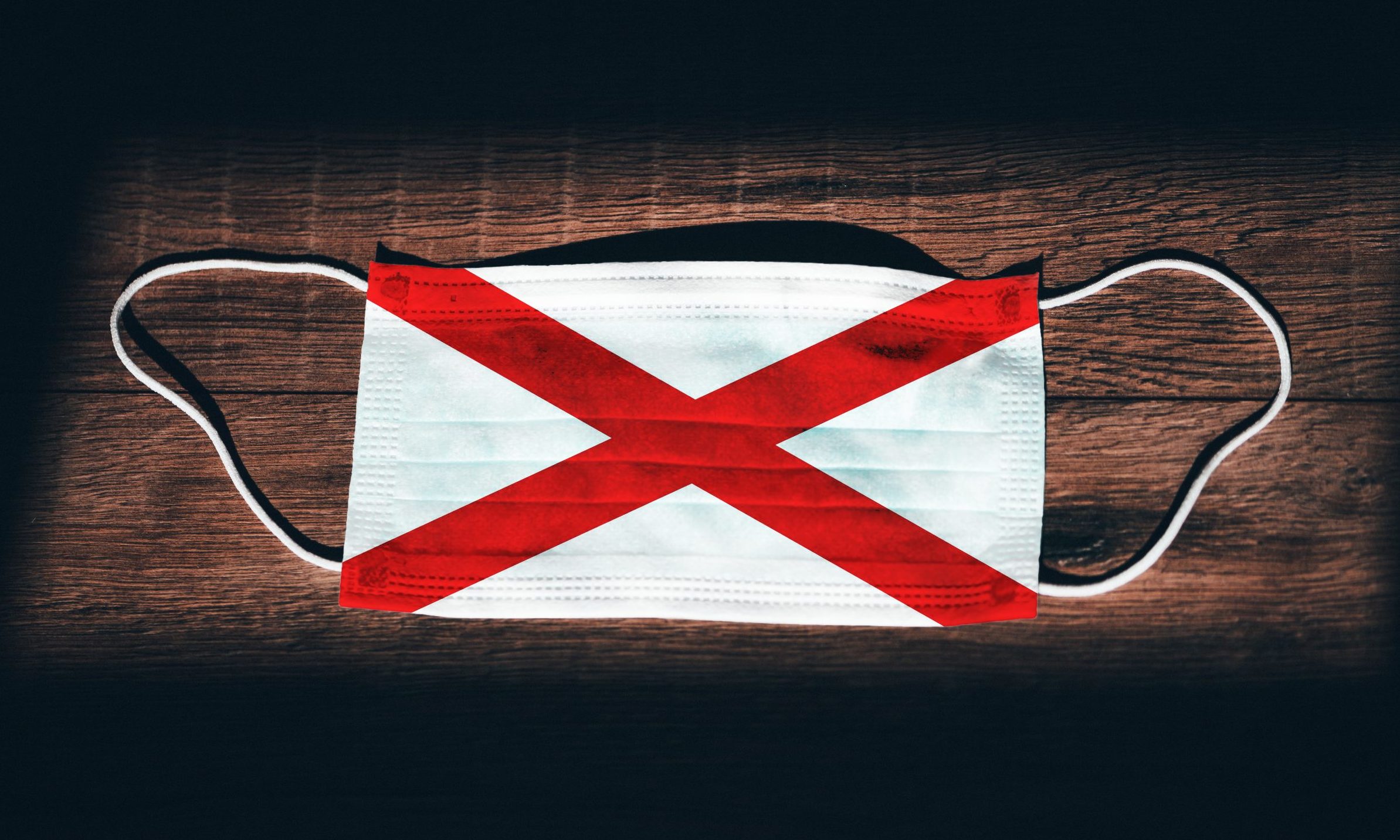 We're a little more than halfway through the month of October and the Alabama Department of Public Health has already reported at least 248 deaths from COVID-19.
The cumulative death toll in Alabama has risen by 248 to 2,788 in October and by 124 in the last week alone.
At least 378 deaths were reported in the month of September, a rate of 12.6 deaths per day over the month. In the first 17 days of October, the rate has been 14.6 deaths per day, a 15.9 percent increase from September.
Deaths were higher in July and August. The cumulative death toll increased by 582 in August and 630 in July, the worst month of the pandemic for the state.
On Saturday, ADPH reported that 1,288 more people in the state were confirmed positive with the coronavirus, and on Sunday the count increased by 964. The number of confirmed cases in Alabama has risen to 172,626.
There have been 17,925 new cases Alabama in October alone. The state is averaging almost 996 cases per day in October, which is up from September.
The state had 28,643 new coronavirus cases in September, 38,335 cases new cases in August, and 49,678 cases in July. Public health officials credit Alabama Governor Kay Ivey's statewide mask order on July 15 with slowing the spread of the virus in the state, but the virus has not gone away.
ADPH reported 823 hospitalizations for COVID-19 on October 17, the most recent day for which we have data. While hospitalizations for COVID-19 are down from the peaks in early August in Alabama have risen from Oct. 1 when 748 Alabamians were hospitalized, a 10 percent increase from the first of the month.
The state of Alabama is continuing to struggle to protect its most vulnerable citizens. At least 6,497 residents of long term care facilities in Alabama have been diagnosed with the coronavirus, 247 of them in October.
There have also been 3,362 cases among long term care workers in Alabama, including 197 in the month of October. Some 9,819 Alabama health care workers have also contracted the coronavirus.
Most people who test positive for the novel strain of the coronavirus, SARS-CoV-2, are asymptomatic or have only minor symptoms, but in about one out of five cases it can become much more severe.
For older people or people with underlying medical conditions like obesity, heart disease, asthma, cancer, diabetes or HIV, COVID-19 can turn deadly. COVID-19 is the abbreviated name for the medical condition caused by the SARS-CoV-2 virus.
Some 1,115,600 people worldwide have died from COVID-19 worldwide, including 224,284 Americans. There are 8,972,704 known active cases in the world today.
Public health officials warn citizens that coronavirus remains a present danger in our community. Social distancing is the best way to avoid spreading the virus. Avoid venues with large groups. Don't shake hands or hug persons not living in your household.
Avoid leaving your home as much as possible and wear a mask or cloth face covering when you do go out. Avoid touching your face and wash your hands with soap frequently. Hand sanitizer is recommended.
A coronavirus vaccine may be available in the coming months, but we don't yet know when or how effective it will be.