Slow absentee voting in Tuscaloosa sparks outrage, possible legal action
Among the issues were incredibly long lines that left some voters waiting more than five hours and an inefficient process that managed to take in fewer than 100 absentee ballots in six hours.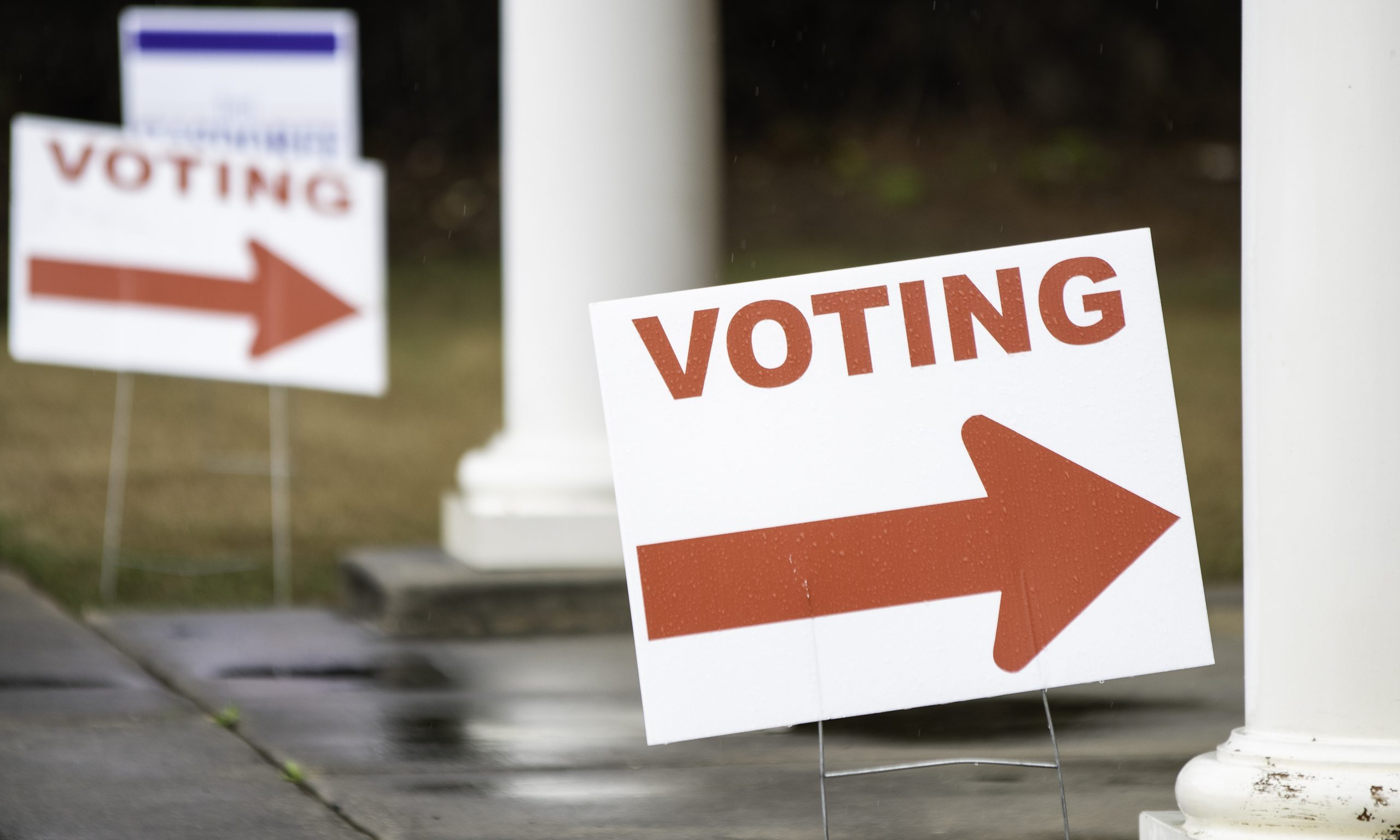 Long lines and slow absentee ballot processing in Tuscaloosa County have left voters outraged and incumbent Sen. Doug Jones's campaign threatening legal action. 
On Wednesday, Jones's campaign attorney, Adam Plant, sent a letter to Tuscaloosa County Circuit Clerk Magaria Bobo, outlining a number of issues with ongoing absentee voting and promising to take legal action if Bobo doesn't improve the process on the final day, Friday. Among the issues documented by Plant were incredibly long lines that left some voters waiting more than five hours and an inefficient process that managed to take in fewer than 100 absentee ballots in six hours. 
Additionally, Plant noted that Bobo has hired her family members to help process absentee ballots and at least one family member had made disparaging remarks on social media about voters. 
"You and those acting on your behalf are suppressing the vote of qualified Alabama voters," Plant wrote in the letter. "If you are unable or unwilling to execute your duties competently, and allow Tuscaloosa voters to exercise their voting rights without undue burdens, we will take further action."
In an interview with the Montgomery Advertiser on Wednesday, Bobo noted that her office had received more than 13,000 requests for absentee ballots — a remarkable uptick from the 3,000 or so her office usually receives — and there had been problems in managing that number of ballots while also adhering to social distancing guidelines within the office. 
However, as Plant's letter notes, the massive increase in absentee ballots for this election shouldn't have been a surprise. Also, Secretary of State John Merrill had made additional funds available to absentee managers to facilitate hiring extra staff, purchasing additional computers and staying open for longer hours to accommodate the anticipated increase. 
In a press release on Wednesday, the Alabama Democratic Party criticized Bobo and her family members, and the release included screenshots of Facebook posts from Bobo's daughter lashing out at voters who complained about the long wait times. 
"No voter should have to wait in line for hours to exercise their rights," said ADP executive director Wade Perry. "We should leverage every tool we have to make voting easier, not harder. Also, it should go without saying that election workers should not insult the very people they are employed to serve. If Ms. Bobo is incapable of processing voters quickly, someone else needs to do the job."
Kirk Hatcher's (potential) problem with the Hatch Act
Hatcher is set to face former Rep. John Knight in a special election runoff on Dec. 15.
Is Kirk Hatcher eligible to run for public office? That might seem like an easy question to answer, given that Hatcher has represented Alabama's 78th House District since 2018 and is currently the overwhelming favorite to win a special election for the District 26 state Senate seat.
But on Monday, a question about Hatcher's eligibility — specifically, whether the Hatch Act would prohibit him from holding public office because of his employment as director of Head Start in Montgomery — sent Hatcher's staff scrambling.
While assuring APR that Hatcher is "absolutely eligible" to run, his spokesperson, Ashley Roseboro, forwarded a redacted opinion that Roseboro said the campaign requested and received from the U.S. Office of Special Counsel.
Roseboro said the opinion stated that "Rep. Hatcher is in full compliance with the Hatch Act."
However, that opinion, after the redactions were removed by APR, turned out to be from 2014 and for a nonprofit named Opportunities for Otsego, located in upstate New York. It did not address Hatcher's specific situation, and it obviously did not find him in "full compliance."
The Hatch Act is a federal law in place to prevent federally funded programs from engaging in political activities and to restrict the political activities of federal employees and employees whose salaries are funded by federal grants. In Hatch Act guidance issued by various agencies online, Head Start programs and their employees are specifically mentioned as examples of workers who cannot participate in political activities during working hours or run for or hold partisan public office.
As the director of Montgomery's Head Start program within the Montgomery Community Action Partnership, Hatcher would seem to fall under that limitation. However, there are a few exceptions to that general rule, mostly based on how federal funds are distributed and controlled at the state and local level.
According to the Otsego opinion, which outlines the general funding setup for Otsego County's Head Start programs, it seems likely that the Head Start program in Montgomery also operates on federal grant dollars and has local control of how that money is spent.
In that case, according to the Office of Special Counsel in the Otsego opinion, Hatcher, as the Head Start director, would be ineligible to hold partisan public office if his salary was fully funded by federal money.
APR asked Roseboro if Hatcher's salary was partially funded by sources other than federal funds. He declined to answer, saying only that "Rep. Hatcher is eligible to hold public office."
Late Monday night, Roseboro sent a final email acknowledging that the initial opinion he sent APR was not prepared for the Hatcher campaign, as he previously stated. Instead, he said the campaign was directed to that opinion by the Office of Special Counsel when it called seeking guidance regarding Hatcher and the Hatch Act. Roseboro said the campaign also spoke with attorneys at the Special Counsel's office, but specifics about those conversations or when they took place were not provided.
The email also contained a statement from Hatcher: "My candidacy for State Senate is not in violation of the Hatch Act and I am in compliance with all state and federal election laws. I am excited about finishing this race as people have shown that they are ready to move forward with new leadership and continue to maximize Montgomery's opportunities and potential."
The email did not offer an explanation of how Hatcher is in compliance with the Hatch Act or what specific exception he is relying on.
Hatcher is set to face former Rep. John Knight in a special election runoff on Dec. 15. The winner of that runoff is almost certain to become the District 26 state senator.