Alabama Democrats launch "biggest" turnout campaign in their history
"Our organizers and volunteers have been working relentlessly to turn out the vote," the Alabama Democratic Party said.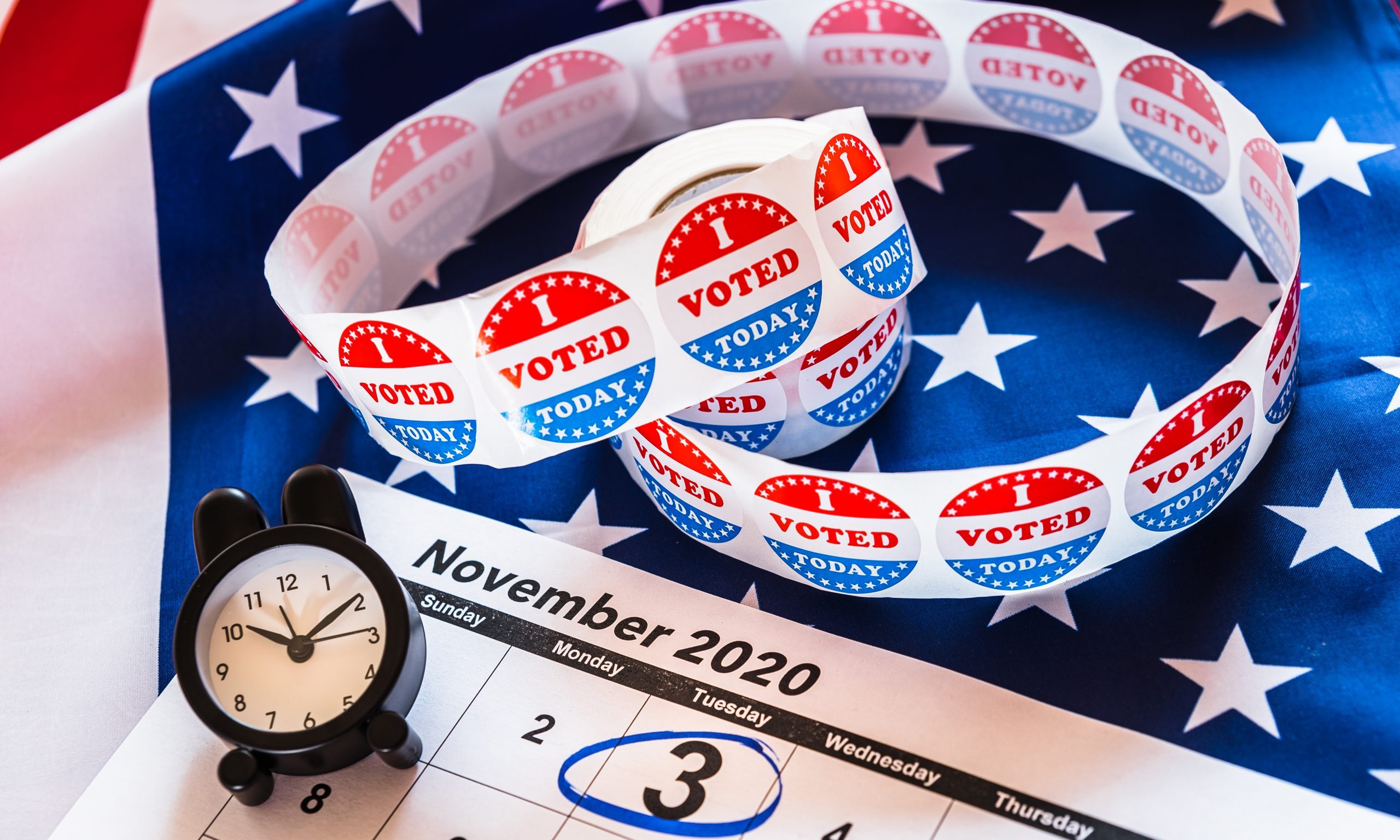 The Alabama Democratic Party said Friday that they have launched the biggest get-out-the-vote campaign in their history in a bid to re-elect U.S. Sen. Doug Jones.
"We've made over 3.5 million voter contacts this election cycle," the ADP wrote in an email to supporters. "Today, we've started the biggest GOTV campaign in our history. We will be contacting voters around the clock from now until Election Day. As it stands, we have enough money to reach about 91 percent of the voters in our GOTV universe."
"Our organizers and volunteers have been working relentlessly to turn out the vote," the ADP said. "They are contacting voters in all 67 Alabama counties, making sure every Democrat has a plan to vote on Nov. 3."
On Saturday, Jones will make several campaign stops throughout the Birmingham area to encourage voters to turn out on Election Day. He will make stops in his hometown of Fairfield as well as in Bessemer, Pratt City and East Lake.
Jefferson County is the Alabama Democratic Party's main stronghold in the conservative state of Alabama. Mobilizing Democratic voters to come out, especially in Jefferson County, is essential if they are to have any hope of re-electing Jones, who has been trailing in public polling.
Jones's shocking upset of Alabama Chief Justice Roy Moore in the 2017 special election is the only statewide race that the Alabama Democratic Party has won since 2008.
Jones had a decided advantage in money in that contest to saturate the airwaves and fund a GOTV effort to reach Democratic voters in the special election.
The Jones campaign is trying to build upon that success, but it is an uphill battle and he's widely viewed as the most vulnerable Democratic senator up for re-election in 2020.
This time, Jones's Republican opponent is not hamstrung by allegations of sexual misconduct and Trump is at the top of this ticket. The president remains popular in Alabama even if his support has waned in some other states.
Jones needs both an unusually strong Democratic turnout and for a large number of Trump voters to split their ticket and vote for Jones instead of his Republican opponent, Tommy Tuberville.
Roughly half of Alabamians are straight-ticket voters.
Alabama hospitals nearing COVID-19 summer surge levels
Wednesday was the 18th straight day with more than 1,000 people in hospitals in Alabama with COVID-19. 
Alabama hospitals reported caring for 1,483 people infected with COVID-19 on Wednesday, the highest number of patients since Aug. 11, when the state was enduring its summer surge. Wednesday was also the 18th straight day with more than 1,000 people in hospitals in Alabama with COVID-19. 
The seven-day average of hospitalizations was 1,370 on Wednesday, the 36th straight day of that average rising. The Alabama Department of Public Health reported 2,453 new cases Wednesday. The 14-day average of new cases was — for the eighth day in a row — at a record high of 2,192. 
Across the country, more than 80,000 people were hospitalized for COVID-19 on Tuesday, a record high and the 15th straight day of record hospitalizations nationwide, according to the COVID Tracking Project, a coronavirus tracking website.
The CDC this week recommended people not travel for Thanksgiving to help prevent the spread of coronavirus. 
"The only way for us to successfully get through this pandemic is if we work together," said Dr. Kierstin Kennedy, UAB's chief of hospital medicine, in a message Tuesday. "There's no one subset of the community that's going to be able to carry the weight of this pandemic and so we all have to take part in wearing our masks, keeping our distance, making sure that we're washing our hands." 
Kennedy said the best way she can describe the current situation is "Russian Roulette." 
"Not only in the form of, maybe you get it and you don't get sick or maybe you get it and you end up in the ICU," Kennedy said, "but if you do end up sick, are you going to get to the hospital at a time when we've got capacity, and we've got enough people to take care of you? And that is a scary thought." 
The Alabama Department of Public Health on Wednesday reported an increase of 60 confirmed and probable COVID-19 deaths. Deaths take time to confirm and the date a death is reported does not necessarily reflect the date on which the individual died. At least 23 of those deaths occurred in November, and 30 occurred in other months. Seven were undated. Data for the last two to three weeks are incomplete.
As of Wednesday, at least 3,532 Alabamians have died of COVID-19, according to the Department of Public Health. During November, at least 195 people have died in Alabama from COVID-19. But ADPH is sure to add more to the month's tally in the weeks to come as data becomes more complete.
ADPH on Wednesday announced a change that nearly doubled the department's estimate of people who have recovered from COVID-19, bringing that figure up to 161,946. That change also alters APR's estimates of how many cases are considered active.
ADPH's Infectious Disease and Outbreak team "updated some parameters" in the department's Alabama NEDSS Base Surveillance System, which resulted in the increase, the department said.