Former Auburn players: Tuberville isn't qualified, don't vote for him
Those who know the former Auburn head coach best — his players — say this version of Tuberville is a person they don't recognize or trust. 
If you want to understand a person, they say, talk to those who know him best. If that's true, you shouldn't vote for Tommy Tuberville. 
Those who know the former Auburn head coach best — his players — say this Trump-loving, racism-embracing version of Tuberville is a person they don't recognize or trust. 
"This is a very serious job, this isn't something that you just decide to do," former Auburn standout T.J. Jackson told Slate. "It's concerning. And a lot of people have begun making the decision to vote for him based on him being a former football coach. 
"I'm a guy that played for him: He wouldn't get my vote."
Slate interviewed several of Tuberville's former players, including Jackson (2002-05), Prechae Rodriguez (2005-07), Spencer Johnson (2000-03) and Adlai Trone (1996-99).  
Jackson's comments, however, probably carry the most weight and do the most damage. 
Jackson isn't just some player, nor is he just some dumb jock. He was an all-SEC noseguard at Auburn and an integral part of Auburn's 2004 undefeated team — a team coached by Tuberville. Jackson also has his doctorate in education from Auburn and has earned a total of five college degrees. He's currently in law school, won an Emmy for work as a TV sports anchor and runs his own charitable foundation. 
When it comes to the present-day version of his former coach — the version of Tuberville that's repeated birtherism and taken offensive shots at immigrants and aligned himself totally with the worst of Trump — Jackson isn't buying it. 
"It's very disingenuous," Jackson told Slate. "He coached a team that had a majority of African American players. And President Trump has no interest in Black males. And so for Coach Tuberville to support someone like that—what does that say about somebody who has always thought this way to make millions of dollars off the same people the president is intending to overlook or mistreat? It's shameful. It's downright shameful."
And this isn't just your standard political speak, either. Tuberville's former players seemed to be genuinely hurt by his turn to intolerance, particularly in the face of the poverty and struggle that he's seen firsthand while visiting players during recruiting. 
"I'll be honest. I didn't really know what [party] he was representing," Rodriguez told Slate. "He coached multicultural kids. I would have thought it was gonna be on the Democratic side. You have knowledge of these kids' backgrounds, where they come from. You sit in their homes and see their circumstances. But with him going on the Republican side, and backing in what Trump is trying to do, it's raised a level of concern."
Tuberville has essentially been in hiding the past couple of months, as his handlers attempt to coast to the finish on the strength of the Republican brand in Alabama. He has refused almost all media interview requests and has now also stopped taking questions from supporters at events. 
If he still took questions, Trone has a few. 
"I'm disappointed, because he did come into everyone's living rooms and have this personal connection with everyone when they were young, and they weren't aware of what his political beliefs might be," Trone told Slate. "I think it'll be interesting to know what things that Trump has said or done that he does not agree with. I would be curious to know that."
And these players aren't alone. They said that among former players, particularly the Black former players, Tuberville's campaign is not popular. 
"At Auburn, we have a really close-knit group of guys," Johnson told Slate. "We talk about every issue. So there's been conversations. I've got a few guys that do agree with Tuberville and support him. And there's a majority of the guys who I deal with that don't. When you talk about Donald Trump, of course some of the guys that are African Americans don't take kindly or don't agree with those particular sentiments."
Ultimately, Johnson summed things up from the players' perspective. 
"It's tough for me to take what I've seen from him as a football coach and put into the realm of politics," Johnson said. "Yes, you have to be able to recruit and do things like that. But my issue is that I honestly don't think he's qualified to do the job."
Opinion | A question for Alabama Republican voters
You won last Tuesday. But let me ask you this: What did you win?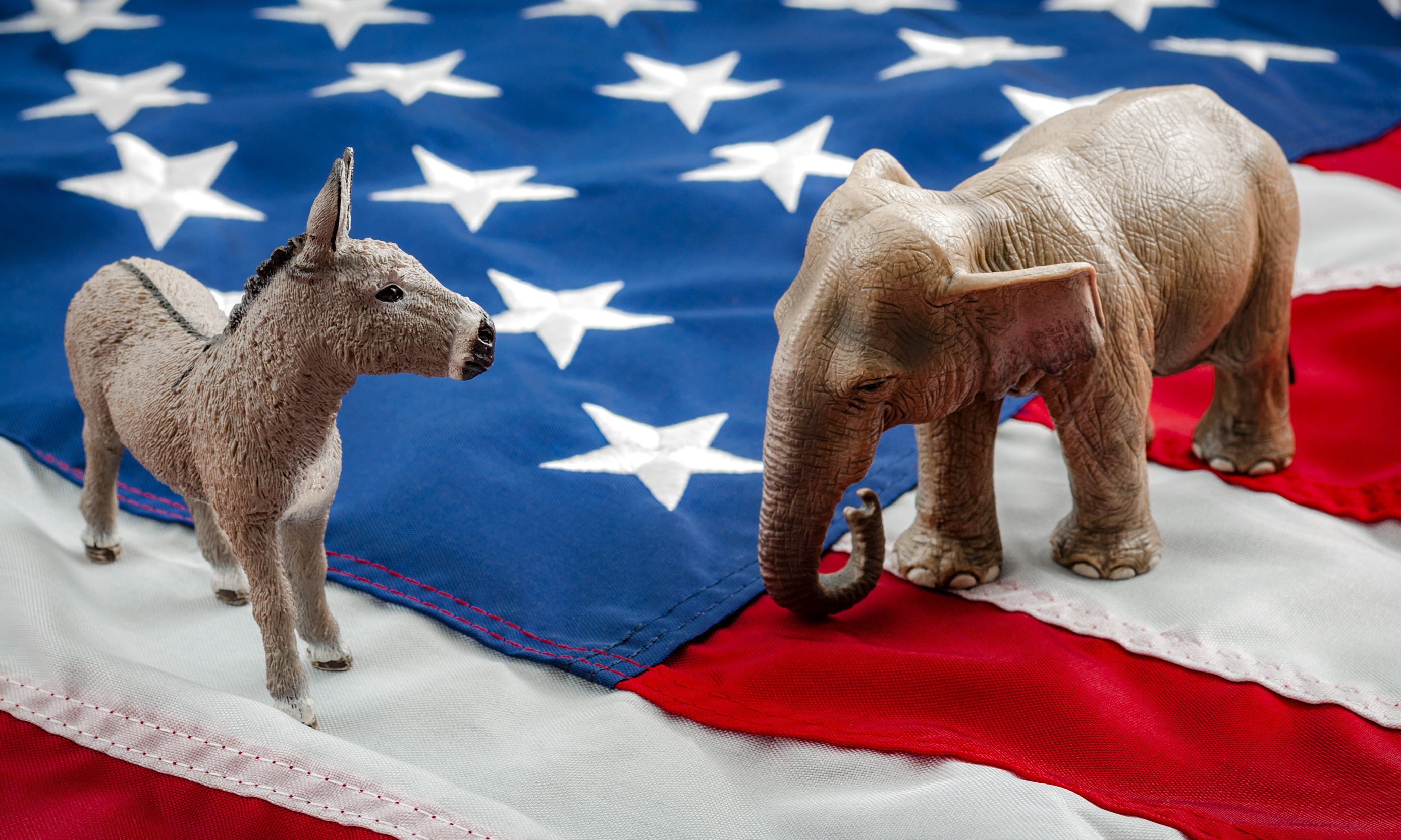 Let's chat, Republican voters. Now that the election is over and emotions have returned to just short of a five-alarm fire, I'd like to lay a few things out for you. Things just to consider. Things that maybe you'll carry with you in the future. And then, I have a question for you.
Let's begin here: You won last Tuesday. Convincingly. 
No two ways about it, the Republican candidates in this state mostly crushed their Democratic competition, a few statehouse races in Dem strongholds notwithstanding. In the all-important statewide race at the top of this state's ticket — Sen. Doug Jones vs. Republican Tommy Tuberville — there was a convincing Tuberville win. 
So, congratulations. 
But let me ask you this: What did you win? 
Not, "what did the party win," but what did you win personally? These elections aren't about the team winning. They're about public representation that best reflects your interests and values. 
That's what a representative government is about, right? Electing people who will go to D.C. or Montgomery or your local courthouse and get the things done that are important to you. 
So, did you get that? 
Well, let's take a look. 
According to a 2018 Public Affairs Research Council study completed in Alabama, these were the top five issues for state voters: 1. Public education, 2. Healthcare, 3. Government corruption and ethics, 4. Mental health and substance abuse, and 5. Poverty. 
Obviously, a few things have happened since then, so I think it's safe to say we can include the economy and global health crises in the top seven. 
And I also know from the campaign ads and constant comments on social media sites that replacing justices on the Supreme Court (mostly in an effort to overturn the legalization of abortion) is high on the list. In fact, it was most often the single topic listed by voters and the single reason many said they were voting against Jones. 
So, there's your list of important issues. Did your elected officials have a plan to address any of those things?
In short, no. I checked. And you can too. 
Go to the websites for Tuberville, Robert Aderholt, Mo Brooks, Mike Rogers, Barry Moore and Jerry Carl — those are the U.S. senator and representatives elected in Alabama last week — and see if you can locate their specific plans for any of those things. 
Hell, half of them don't even list education — your No. 1 priority — on their websites. 
On your No. 2 issue, healthcare, the responses are so laughably stupid, it's frankly hard to believe that adults wrote them. Every single one of them wants to "repeal and replace Obamacare." None of them specify exactly what they plan to replace it with.  
Let me put that another way: They want to take healthcare away from hundreds of thousands of Alabamians, in the middle of a pandemic, and just hope that insurance companies and hospitals behave appropriately and don't mistreat anyone.  
Let's be real here. These guys got elected because they're on the R team, and because you've been led to believe that the most important vote that can be cast is one for the people who will choose our next Supreme Court justice. 
And you believe that because you have the misguided notion that the Supreme Court will one day overturn Roe v. Wade and ban abortions, which will magically eliminate all abortions. You also believe the high court will do other things, like repeal Obamacare or overturn precedent allowing gay marriage. 
Bad news: None of those things are going to happen. Just this week, the court, despite a 6-3 conservative majority, sent strong signals that the latest attempt to kill Obamacare will be unsuccessful. 
In June, the court upheld an opinion that blocked a Louisiana law requiring doctors to have admitting privileges at local hospitals before they can perform an abortion. The law was designed to limit abortion clinics in the state. 
In October, the court declined to even hear the case of a former Kentucky clerk who was jailed for failing to issue marriage licenses to same-sex couples. 
Now, we could get into the technical legal reasons behind those decisions, but they all essentially boil down to this: The rulings in the major cases on abortion, Obamacare and gay marriage weren't made flippantly. And once they were made, they became precedent for the court and incredibly hard to overturn.  
But don't take my word for it. Go read the opinions in the cases I mentioned. Read the analysis from legal scholars. Read the words of the justices. 
And when you finish, ask yourself this: If these conservative judges are going to behave like responsible judges then what exactly am I getting out of all these Republican votes? 
Our schools are in bad shape. Our health care system is failing. We're going to have to open a new prison just for convicted Republican lawmakers and elected officials at the rate we're going. We're at the top of the charts on poverty. And we have one of the highest death rates in the world for COVID. 
What else do we need to fail at before you'll consider voting for someone who has some idea what they plan to do? No, really, I'm asking.